David Hellqvist talks to tweed specialist John Walsh about his Vertical Woollen Mill and Penfield collaboration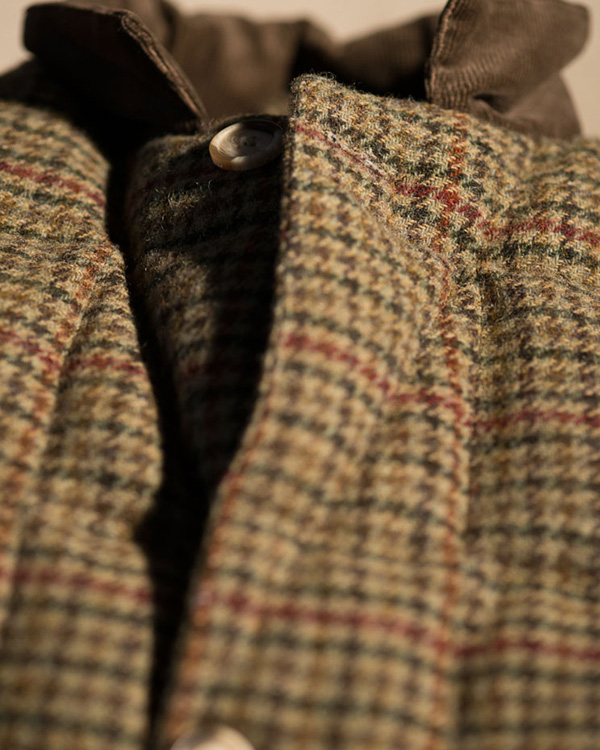 Words David Hellqvist
Photography Nikolas Ventourakis
Penfield is a brand with proud traditions. Founded in Hudson, Massachuttes, in 1975 by Harvey Gross, the label has since built on their outdoors heritage by adding a sense of style to their utilitarian products. The result is a lifestyle brand in the true sense of the word, offering clothes that not only keep you warm and dry, but also makes you look good. Since their first down jacket and check shirt, Penfield has worked on perfecting their brand of easy-going apparel without ever compromising on quality. Penfield's heritage is real and very much still part of their DNA, that much is obvious when interacting with the products.
With an ever growing presence in Britain, the design team has, quite cleverly, started working with an array of specialist UK brands and manufacturers. The result is often seen in fabric collaborations in the premium Black Bear line – soon to be known as the Blue Label – and the latest example of this is the Banks tweed jacket you see featured here. Produced using the finest tweed from Leed's Abraham Moon mill, this down-insulated blazer perfectly merges Penfield's smart tailoring details and the qualitative Yorkshire fabric. Founded in 1837, the Mill – today run by MD John Walsh – is the only vertical woollen mill still operating in the UK. Such sartorial institutions need to be preserved, and Penfield and its Banks jacket are now part of that process.
David Hellqvist: You're the fourth generation Walsh running the company, how and when did your family get involved with Abraham Moon?
John Walsh: My great grandfather, Charles Walsh, was the mill manager of Abraham Moon when, in 1920, the fourth generation of the Moon dynasty decided to sell up. In effect it was an early form of management buyout and Charles was clearly a courageous entrepreneur in his day. We believe he paid some £34,000, which he borrowed partly from the bank and partly with venture capital. It was a considerable sum of money – several millions in today's terms – and a very unusual thing to do for a man with no personal or family wealth. He certainly spent the rest of his life working his fingers to the bone to meet the re-payments; quite a character from all accounts.
David: Is there a tradition in around Leeds for textile industries?
John: Since the early part of the 19th century West Yorkshire has been the centre of the woollen and worsted textile trade in England. Bradford and Huddersfield had the largest concentrations of mills, but the towns around Leeds also had woollen mills, many specialising in certain product groups.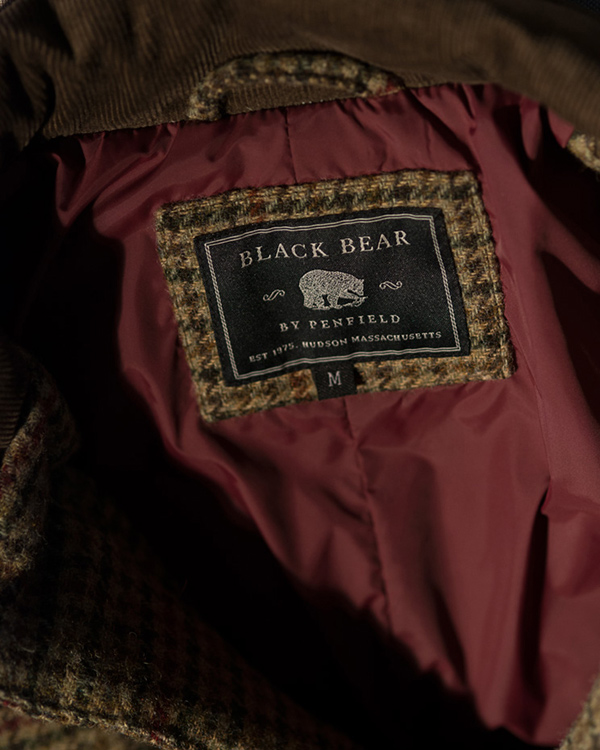 David: What does a "Vertical Wollen Mill" mean?
John: Most mills were set up for part of the manufacturing process from raw wool to finished fabrics. There were Scourers, Blenders, Spinners, Weavers, Dyers, Finishers. A small proportion, including Abraham Moon, did all of these processes on a single site. It was termed "vertical" because in a multi-storey Victorian mill one process was carried out on each floor. Abraham Moon is now the country's one and only fully vertical mill. The advantage is control of each stage of production and the ability to create unique products.
David: Does the Mill have a signature fabric?
John: At Moon we specialise in tweed wool fabrics, very much in fashion. We have some two hundred of our own yarn colours and each of these have up to seven component dye shades making all our colours unique.
David: How did you get involved with Penfield?
John: We like to work with customers like Penfield where there is a meeting of minds – designer to designer. We see many of our key customers as partners and the fabric is key to the garment style.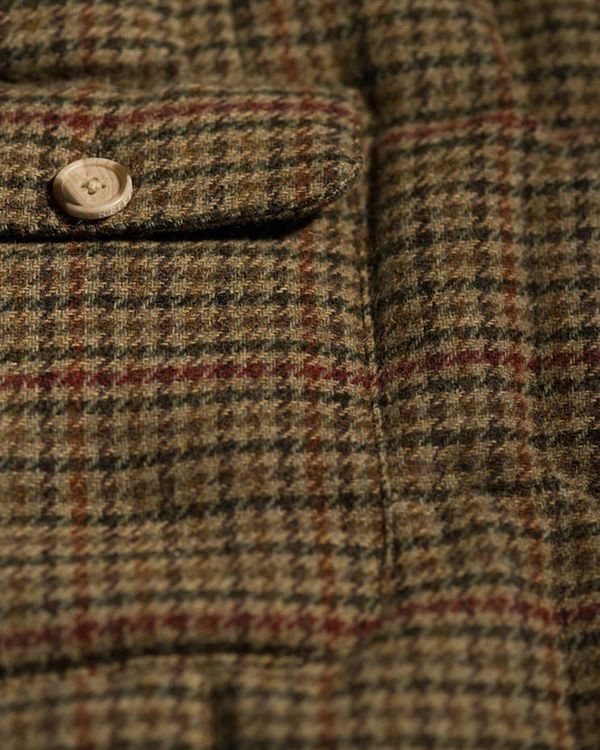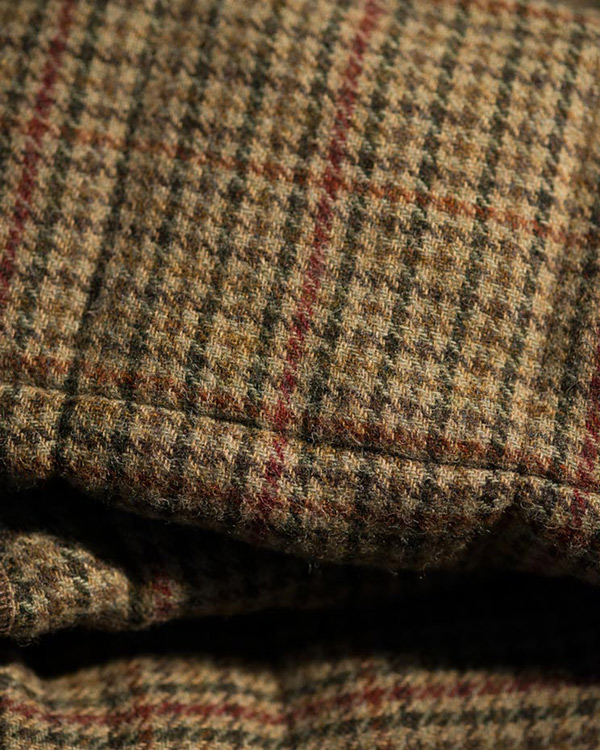 David: Can you tell me about the tweed used in the jacket?
John:It's a classic sporting and country tweed check.
David: What is the manufacturing process for this particular fabric?
John: Check pattern designed by one of our six in-house talented designers. Component wool colours dyed, blended, carded, spun. The check is then woven, scoured and milled, and finished in one of our exclusive (and secret) finishing routes.
David: What makes it special and unique from other tweeds?
John: As mentioned, we are a fully vertical mill making unique yarns and fabrics, often inspired by our one hundred plus year-old design archive patterns. There's Moon and then there's everyone else. Other mills tend to look alike because they all buy from the same yarn sources. Penfield know that by buying Moon it will set them beyond and above their competition.