Canali's creative director Andrea Pompilio highlights a classic men's staple: the single-breasted jacket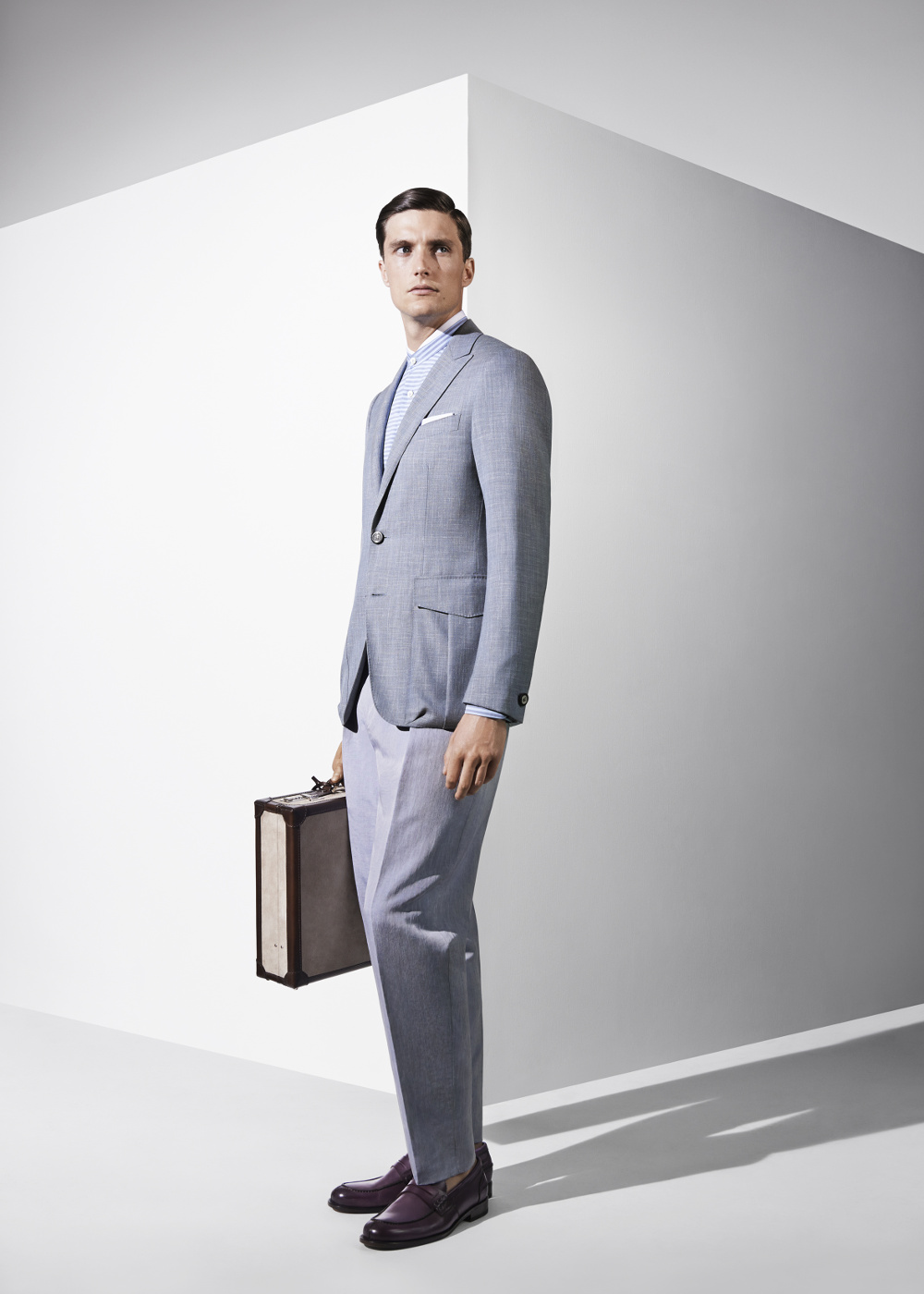 There are a few pieces every man's wardrobe should contain – fashion journalists like to call them staples, everyone else says basics. Whatever word you choose, these are the garments you need: brogues, white t-shirt, blue button-down Oxford shirt, raw denim jeans… and a casual single-breasted jacket.
The difference between one that you can pick up on the high street and the one we saw at the Canali show in Milan, is the choice of fabrics and the overall quality. Good design is a luxury, and Canali's creative director Andrea Pompilio knows all about that. Here, he explains what makes his jacket so special.
"One of the key pieces for this season – this single-breasted jacket – is crafted from an exclusive blend of silk, linen and wool. A refined and unusual garment that's perfect for summer evenings, its clean lines conceal an array of stylistic innovations. "The rear of the jacket features a martingale and box pleat, the use of an elegant peak lapel, which highlights the skill of the Canali tailors, and two generously sized bellow patch pockets that add a distinctive touch."