The Irish designer reflects on the pandemic and breathing new life into deadstock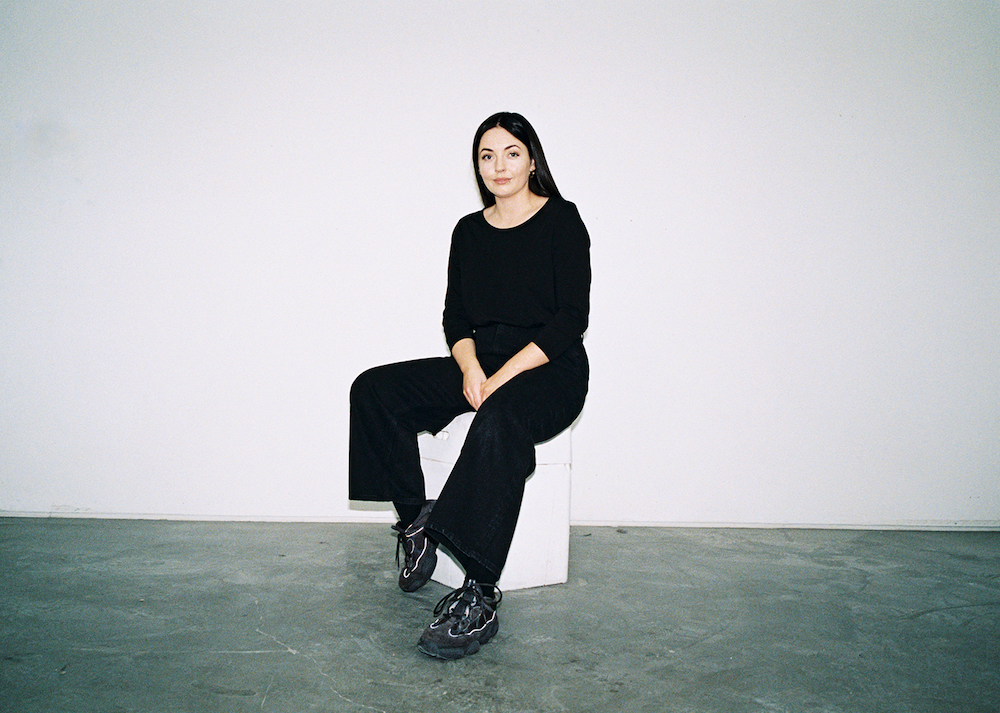 Home is where the heart is, and for Robyn Lynch, that means Ireland. The Dublin-born designer established her namesake menswear brand after graduating in 2018, finding swift success by honouring her roots through athletic silhouettes, traditional Aran cable knits and deft reworkings of pre-existing fabrics. Lynch expressed this most explicitly in her SS19 collection – with models sorted into the green, white and orange of the country's flag – and has returned to her uniquely Irish teenage stylings for a recently released SS22 collection. Inspired by the "unofficial uniform" of gelled hair, black eyeliner yesteryears, the BFC NEWGEN recipient has partnered with Oregon based brand Columbia to produce a capsule that breathes new life into technically brilliant deadstock. Her skill in repurposing garments was glimpsed in a partnership last year with Rapha, and shines in this collection – ski trousers are transfigured into a neon yellow jacket and matching bucket hat, while sustainable materials such as ocean waste nylon and biodegradable textiles are combined to reinterpret traditional outdoor codes into something younger, more joyful.
We caught up with Lynch to discuss the pandemic, improvising with pre-existing materials and the creative support network of London.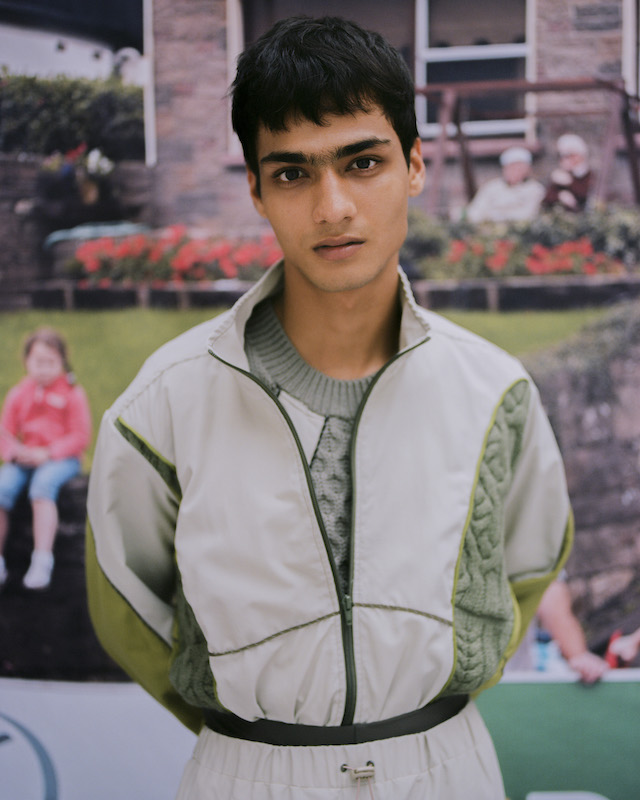 The dreaded C word – how has the pandemic affected you? Creatively, emotionally, commercially…
In all honestly, it's been a slight asset for my brand. I am small and quite adaptable, it's literally just me in my kitchen. So, it's been a breath of fresh air to work at my own pace, not feeling a huge pressure like I did before to follow a certain schedule every season. The pandemic has given some designers the confidence to say 'I'm not going to show in February because I don't feel like I have anything creatively to give just yet.' It also feels like a more level playing field because everyone is showcasing through digital platforms, for the most part. You're not worrying about overheads of travelling and showing your work in Paris. Personally, it's obviously been shit, but business wise I've actually enjoyed it.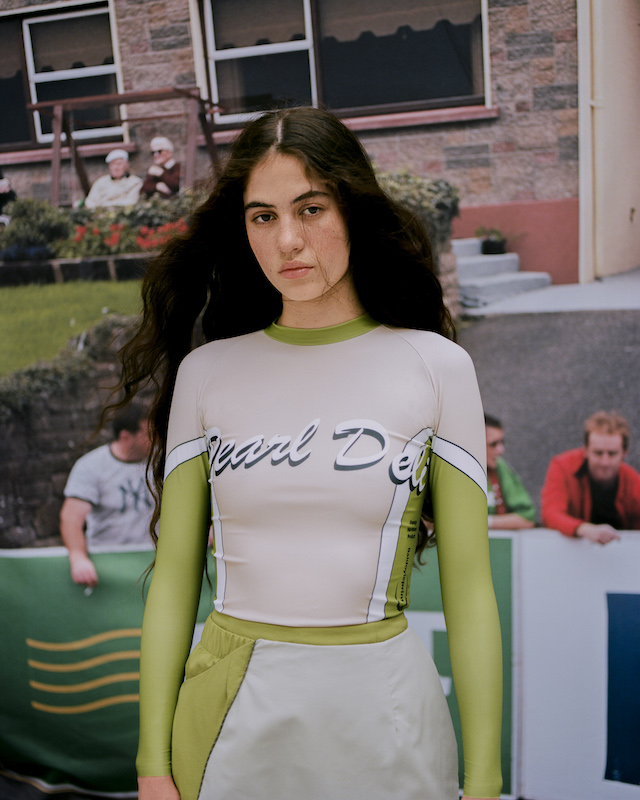 Do you feel this past year, with its blurring of boundaries, leisure, athletics and business all getting mixed up – which arguably was an already occurring trend – will have affected menswear?
I think this past year people have gotten way more educated about outerwear. Because everyone has had to exist outdoors, I've seen consumers actively researching what the benefits of a Gore-tex fabric is, something that was super niche when I started out. They are genuinely interested in the fibers and technical performance of a jacket, which was perhaps overlooked in the past.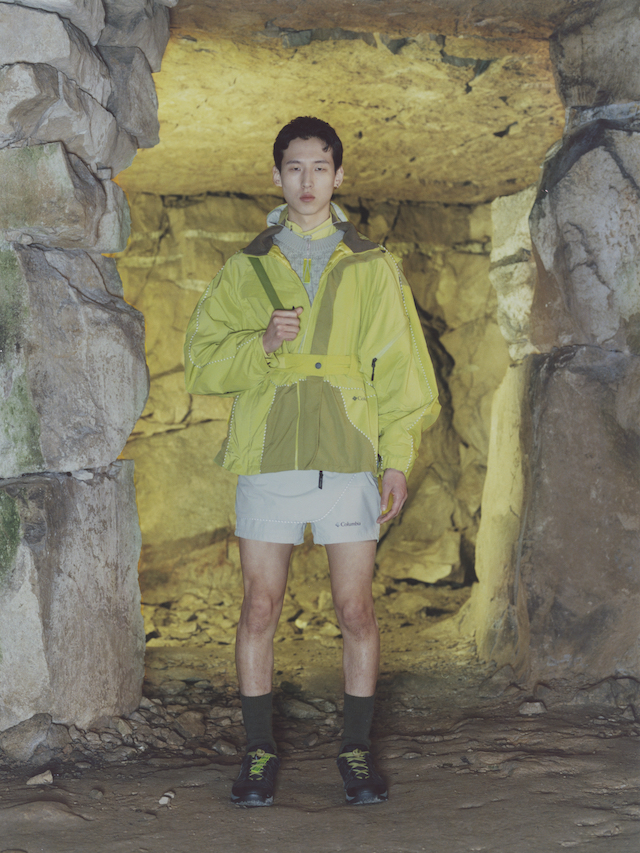 A couple of issues ago contributor Cillian Murphy highlighted how creative a space Ireland, in particular Dublin, has been in recent years. Does that align with your experience, and more specifically, what role does your (first) home play in your work?
I definitely agree with that, but feel slightly contradictory because I've never really worked from there. I grew up and studied in Dublin, so I draw from it as more of a creative energy, attitude, the people, as opposed to the physical space. I personally found it quite difficult to be a fashion designer there, I couldn't easily find a machinist, nice fabrics, the basic needs that I'm accustomed to in London.
And how does your new home of London inform your designs? 
It's just so full of information and resources, support schemes from the British Fashion Council help so many designers survive. Over here, everybody gives the time of day to an emerging designer, I feel there's a community. Friends will always do me favours, friends of friends will even help out. There's a camaraderie where people champion each other.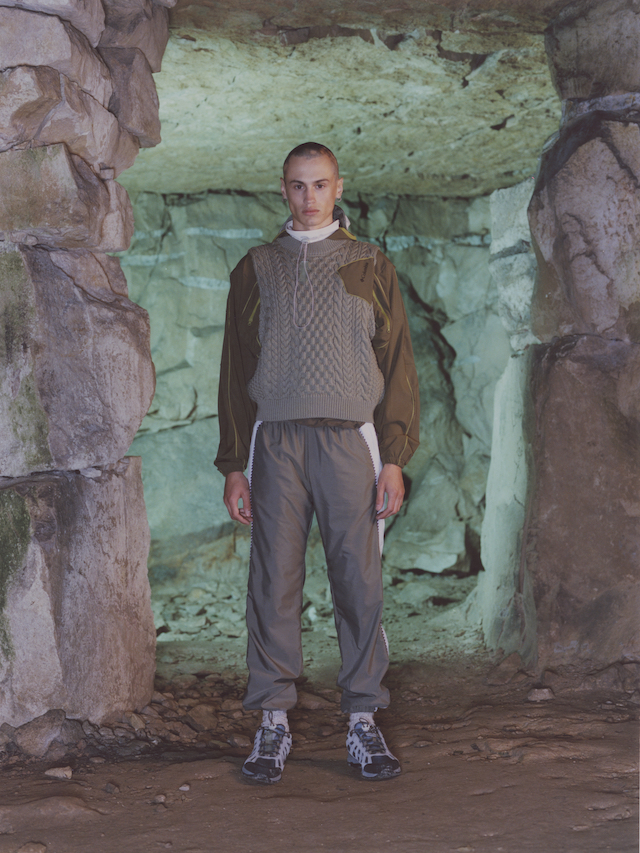 How did your collaboration with Columbia come about? 
When I was thinking of brands that are personal to me, talking to friends from home, I realised it had to be Columbia. We grew up with it our whole lives, it was our unofficial school jacket. When a friend's mum went to America and would bring back new colourways, we'd take turns wearing the yellow and the orange ones because at the time you could only get navy and red in Dublin. So it's tied to my youth and I like to be humorous in my work, but I also think Columbia is the dark horse at the minute in terms of outerwear brands. I sometimes like to back the dark horse.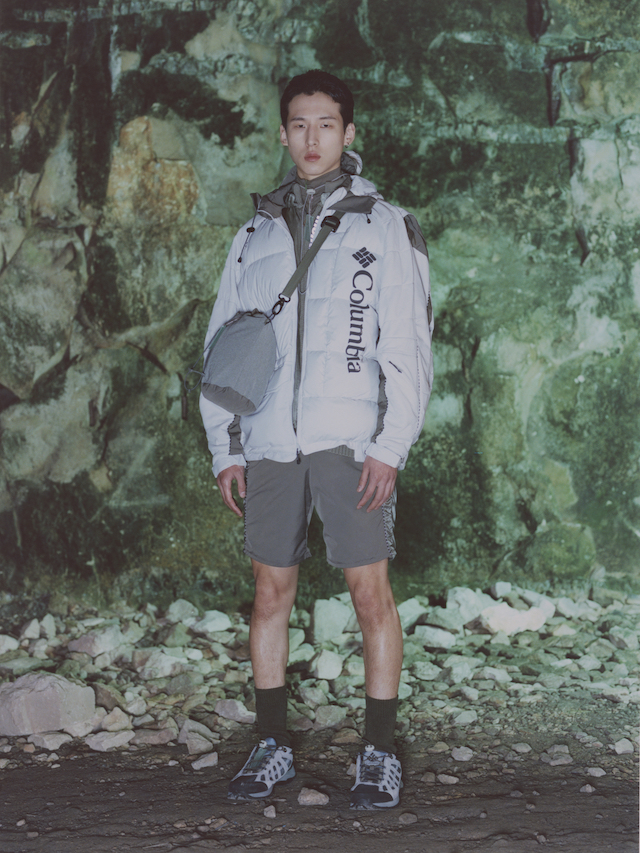 What did you want to explore? 
I have been using technical fabrics since my first season, but they're extremely expensive. When you don't have huge units, it's almost really difficult to get access to things like a waterproof zip or heat-sealed seam. Because Columbia are producing thousands, I got complete access to all of their technology. Garments with defects that can be unpicked to reveal reflective foil that traps heat but doesn't make you sweat – I would never normally have these to hand, something that would have taken years to develop. There was so much technical potential, so many layers that could be created from repurposing these items.
What opportunities does working with pre-exiting fabrics like deadstock, and more widely sustainable materials, bring? Is it an exciting process? 
Definitely. It's so much more daunting to start off a design with a blank piece of paper, it's also rewarding when you unpick something and have the challenge to make it back into something else. It's like putting together a jigsaw puzzle.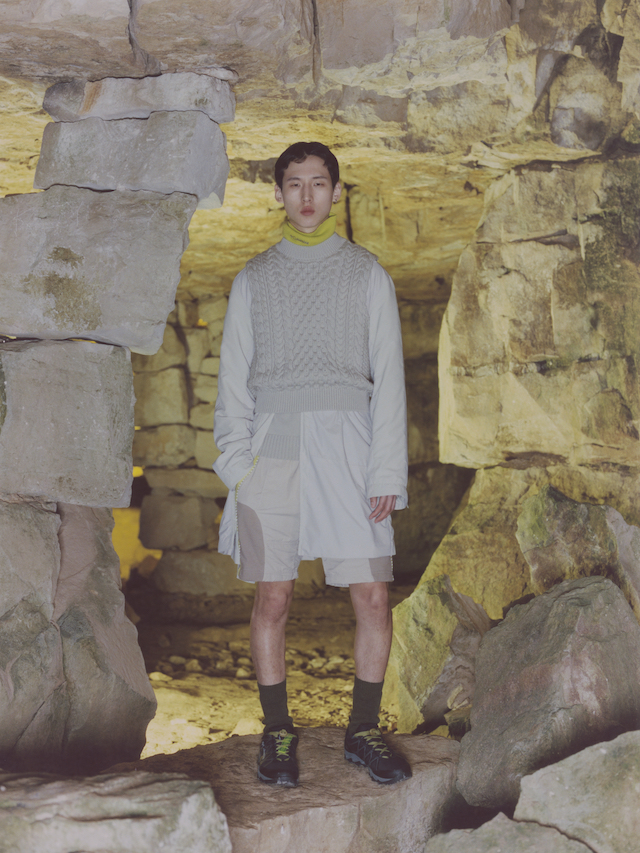 What are you excited to work on next?
I'll be working on the production for the Columbia collection, and that's going to launch exclusively with Browns again in September. I've just recently been awarded a NEWGEN scheme with the British Fashion Council that comes with an amazing catwalk show in February. So that's what I'm working towards next, and they also have a physical space in September for fashion week that I'm in talks with to screen the collection video. I loved it so much but I'd say the majority of people would have watched it on their phones so I would really like it to be experienced on as big a screen as possible!