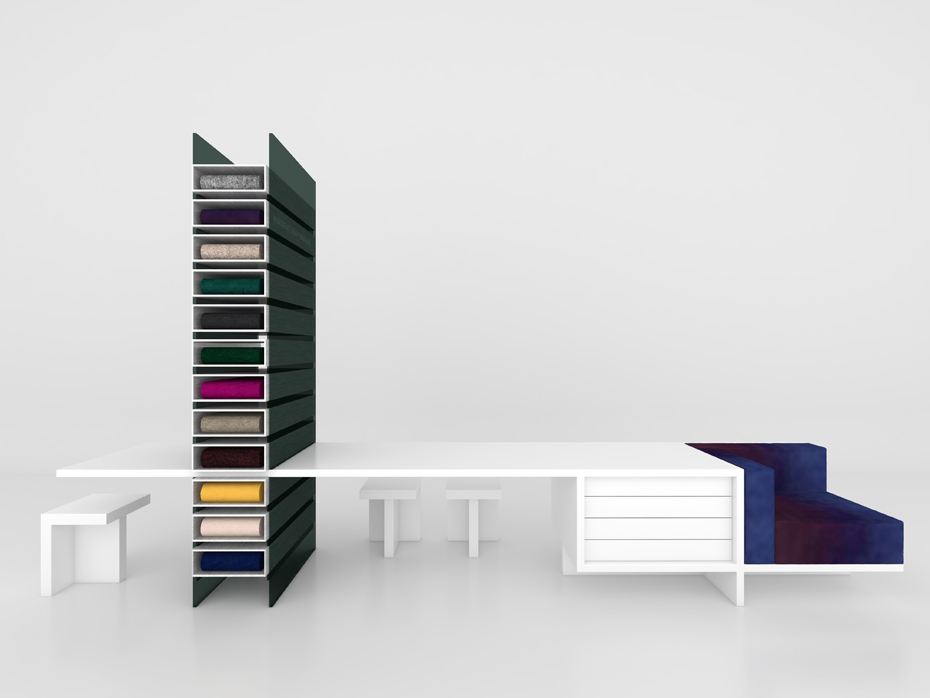 Words Siska Lyssens
The Belgian architect talks about collaborating with Raf Simons on his capsule collection with the Danish textile manufacturer
When Raf Simons and artist Sterling Ruby sent out their collaborative AW14 men's collection in Paris the other month, all eyes were on the striking garments and their distinctly DIY aesthetic.
But subtly present on the garments was a third party. The collages of fabric patches that were applied in stripe patterns onto outerwear and juxtaposed on Sterling Ruby's bleach and dye-splattered prints, were the result of another one of Simons' partnerships, this time with the Danish textile company Kvadrat.
Simons' capsule collection came into being after his research into heavy weight fabrics while at Jil Sander three years ago. It took him in the direction of upholstery fabrics, which naturally led him to Kvadrat, Europe's leading manufacturer of design textiles. Peter Saville, the legendary Manchester designer and a Kvadrat art director, suggested a partnership and Simons gladly accepted. He designed woven textiles in various tones and textures to be used as upholstery fabrics, as throws and for cushions, in materials that are durable and sustainably sourced.
Ever-concerned with a conceptually consistent presentation of his work, Simons wanted to showcase his textile collection on a retail unit that would fully complement his design philosophy. He relied on Glenn Sestig, a Belgian architect whose aesthetic can be described as an upgrade of minimalism, to develop it. Always starting from a functional lineation, Sestig's designs are completed by a considered choice of colour, contrast and material.
The design of the retail unit was a unique experience for Sestig, a seasoned product designer and architect. "When Raf gave me a call to ask if we wanted to do it, I never would have said 'no', obviously! But it was definitely a challenge. It had to be perfect for Raf. It was a one-time opportunity. We were working with a world-class designer."
"It's great to design a fantastic store with a wonderful concept, but if people are too intimidated to walk in, then you're not doing a good job"
As an architect used to working for a portfolio of different clients, Sestig is flexible but firm about the application of his signature linear style. "My style is very intuitive." He explains, "It's essential to get inside the head of the person who comes to you with an idea, and to understand how people will perceive it, the customers. It's all very great to design a fantastic store with a wonderful concept, but if people are too intimidated to walk in, or it's too extreme, then you're not doing a good job as an architect."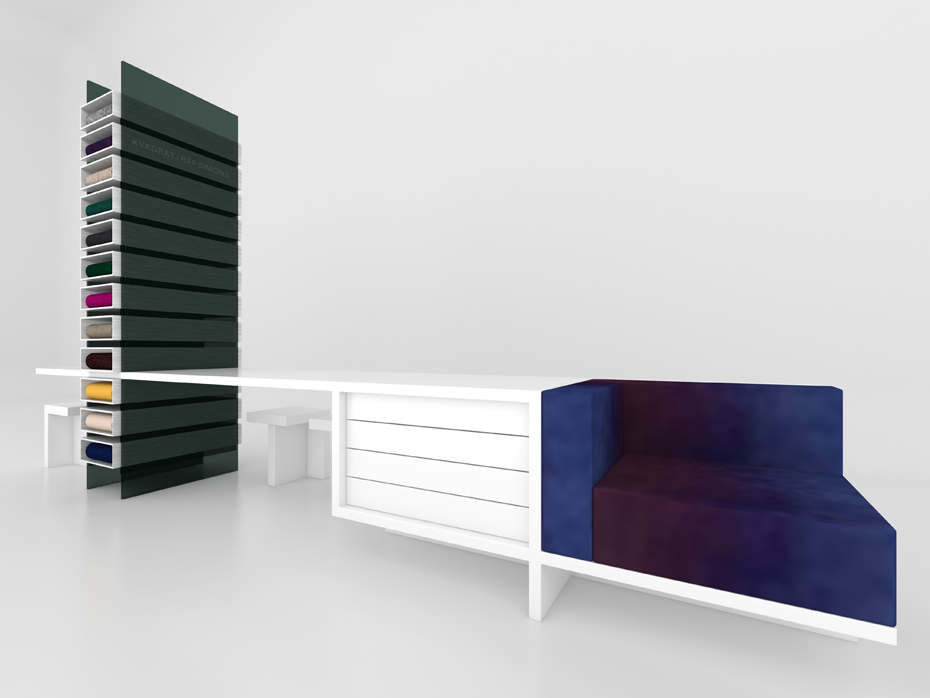 Unlike Sestig's other commercial work, this was not about designing a 500 square meter retail space, but about creating a single object. "We could go much further, more abstract with this piece", he concedes, as "it will be embedded in a store where it is only a component part of the whole."
Not surprisingly, Simons – who studied industrial design – had a good idea of what he wanted: "Raf gave us a few visuals to work with." Sestig says. "He's crazy about vintage furniture, so he showed us images of past architecture, furniture and furnishings. Of Charlotte Perriand's work for example, and other ideas and atmospheres he wanted to reference."Simons liked the resulting preliminary sketch, but it wasn't entirely perfect. "We then had a very long telephone conversation in which we looked at those images again, and among them there was a little rack, almost out of a refectory or a hospital. It had all these little containers and plastic trays, like the ones you sometimes see in airports. Then there was an image of an open fireplace, with a tablet kind of passing through or along it. That's when the idea came to me to use those horizontal and vertical lines. So we settled on a vertical steel rack with a table that is perpendicular to it, and with drawers. And then of course the incorporated seating element, because Raf really wanted to show and use the upholstery fabric."
For the manufacture of the retail unit, Sestig chose Cassina, the iconic Italian furniture company, who proved surprisingly instrumental in the process. "They proposed a whole range of new materials. When we suggested to use glass, they suggested plexi – they made a few counter proposals like that which made it more affordable, easier to transport and less prone to breakage.
"They also provided the aluminum for which they've developed a treatment that transforms it into something else entirely but it's impossible to tell. They anticipated our needs perfectly and especially what Raf himself wanted. They have been able to make it happen for half the price that other firms had offered. Because of course, it is a commercial product that the stores need to purchase. It was great to have a partner like that, who thinks along those lines."
The Kvadrat collaboration, with its multiple partners, is one in which Sestig's insightfulness was vital, especially while working with Simons. "Raf is very meticulous in his collections and that wasn't different for this piece of furniture. He had a clear vision and we filtered it out to the essence of what he wanted."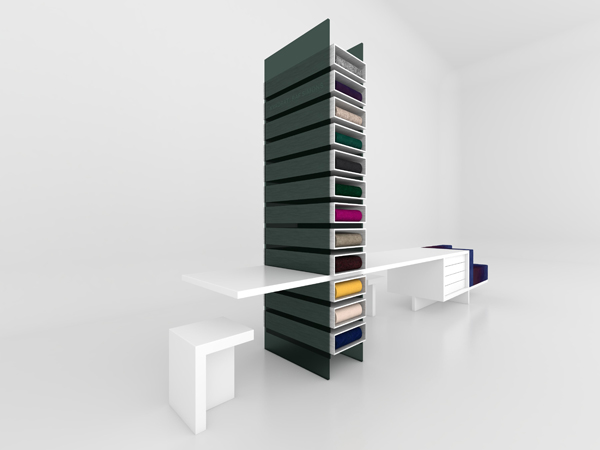 "It had to be perfect for Raf. It was a one-time opportunity. We were working with a world-class designer"