Silas Adler discusses his visual collaboration with American artist Charlie Roberts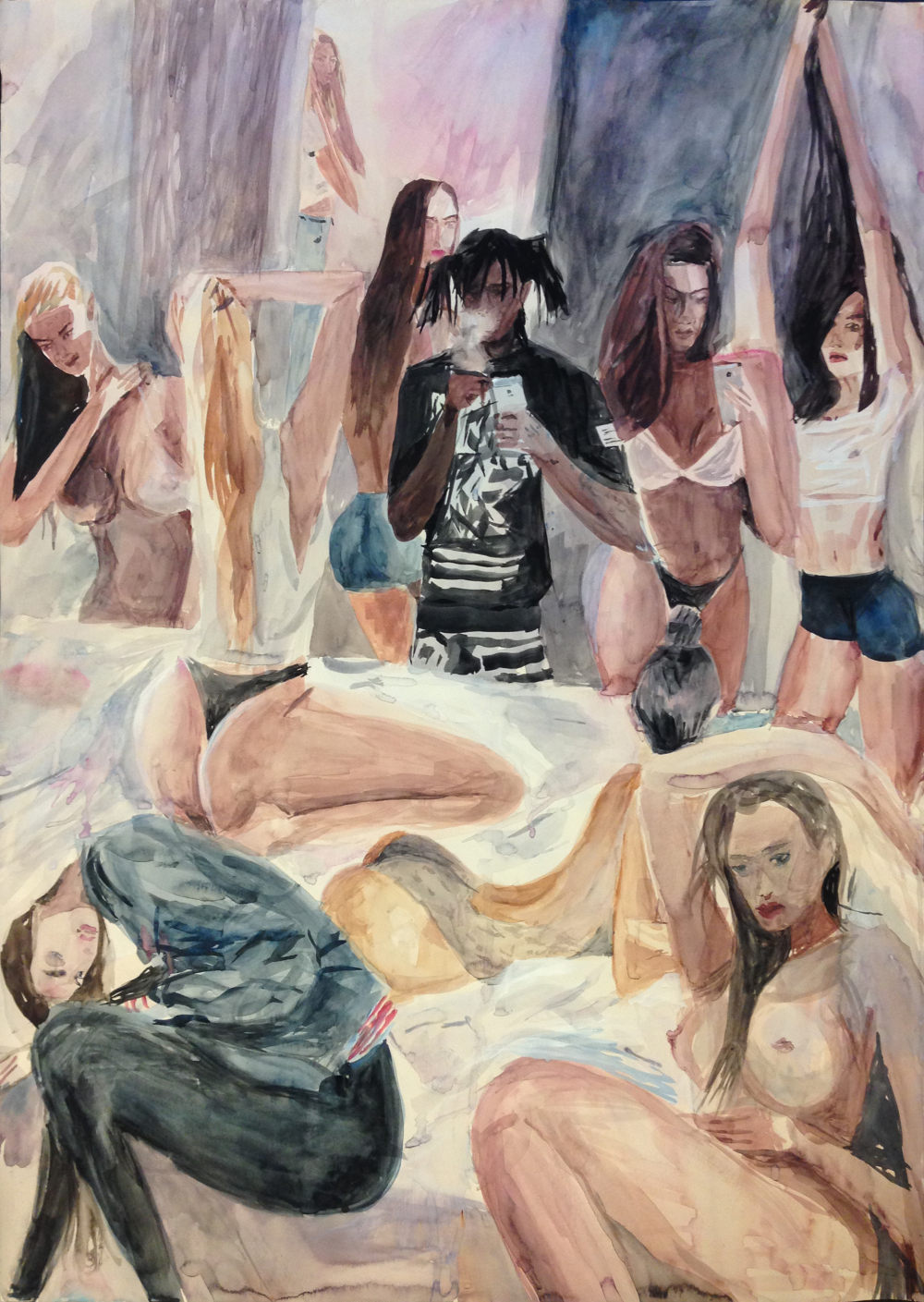 I was first introduced to Charlie Roberts at an art fair in Copenhagen, two years ago. The first pieces of his I saw were big drawings of American football players, slightly naive in their style. But he can also paint photographically – he's good enough to do both. He probably started as a photographic painter and then developed the style he's now using, and the kind of pieces we have collaborated on. At the time I couldn't afford to buy them, so that was that, for the time being.
About six months later, he came back to Copenhagen to put on a show of wooden sculptures. At the same time he produced a handful of A4 drawings, a lot of them in relation to sex, drugs and hip-hop, and sold them for £50 a pop… I bought four of them. We got chatting and he just seemed really keen on doing something together; he really likes when his art leaves the gallery space and actually gets 'used for something', as he put it.
I wanted to create a fabric with him because, to me, it was interesting to see how his art would look like as clothing material. For that, you need a really good mill, someone who can take on a challenge as it's very complicated to replicate the colours, and the mix of colours from a painting, and then you can make it into a fabric.
There are a few different pieces made out of that fabric we've constructed ourselves, but we also have 10 exclusive suede jackets that Charlie hand painted. They're art pieces in a way, more us collaborating with him than the other way around. The print you see here is the rapper Chief Keef. Charlie painted him in a room full of naked girls and here he is taking a photo of them on his iPhone. I absolutely love the hoodie that we made out of that print.
Words Silas Adler
Artwork Charlie Roberts