AlphaTauri keeps the rain out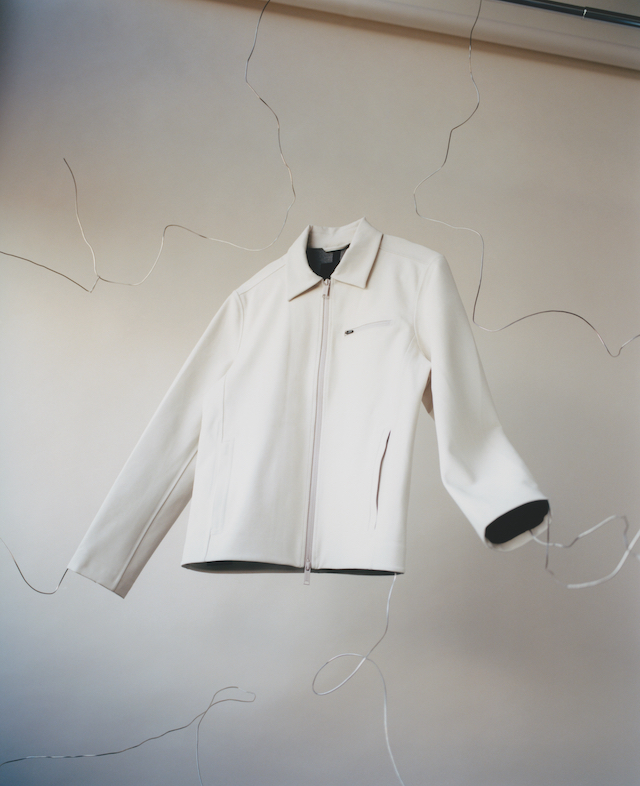 "There's no such thing as bad weather," wrote Alfred Wainwright, "only unsuitable clothing." The zealous walker and illustrator was well accustomed to the elements, and would have been deeply familiar with that quintessential British brand of rain; miserably oblique, grey, never-ending. It is a shame, therefore, that he never encountered something made from TAUROBRAN®, the ingenious waterproof technology developed by AlphaTauri.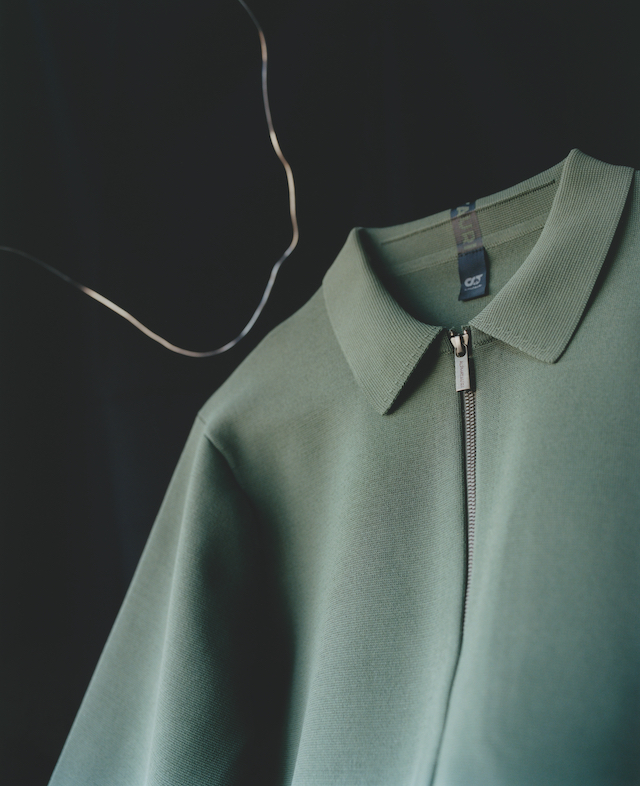 Founded in 2016 by Red Bull, the fashion brand takes its name from the brightest star in the Taurus constellation. Its patented textile is created using an electric charge that teases nano-sized threads out of a polymer solution, which then fuse into a unique, interconnected structure. Comprised of three membranes, its ultra-light microscopic fibres form a barrier against particles as small as 20nm, while allowing perspiration to escape through a matrix of channels too miniscule for water to get in. In layman's terms: you're staying dry whatever the weather.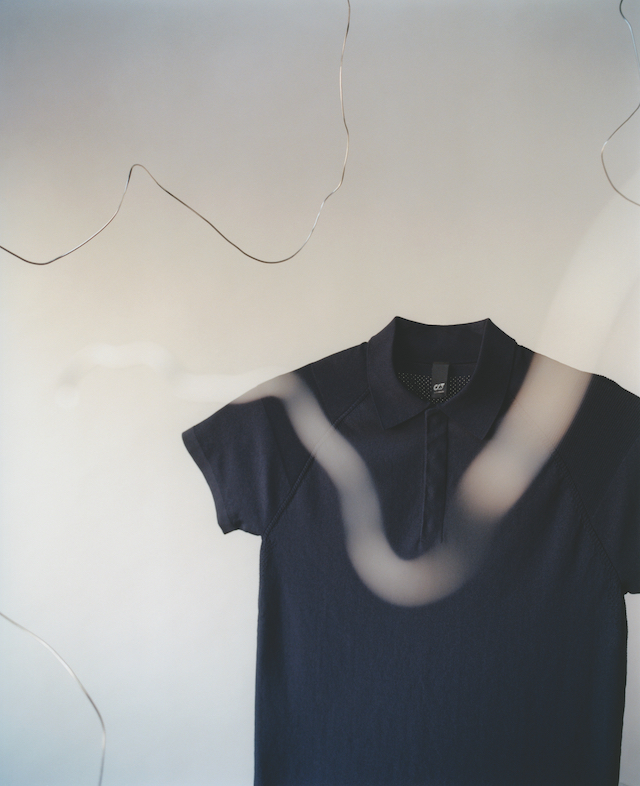 AlphaTauri's minimalistic, urban SS22 collection – inspired by the clean lines of Finnish architect Alvar Aalto – utilises the material across jerseys, summer jackets and sweatpants, upgrading its navy, off-white and daffodil-yellow parkas with a cotton-touch fabric. 3D knitwear, seamlessly manufactured using Shima Seiki machines to ensure zero waste, has also been expanded with a selection of different yarns, including cashmere. So, the next time you are threatened with damp conditions on the morning commute, you could do worse than throw something on from the collection and warm yourself with a lesser-known Wainwright quote: "Clouds are the most transient of nature's creations… Every moment of its brief existence brings a change of form or tint or texture; but its beauty remains constant to the end. The beauty of the clouds is there for us to see every day, if we are not too busy to look up."
Photography Jack Johnstone
Set design Imogen Frost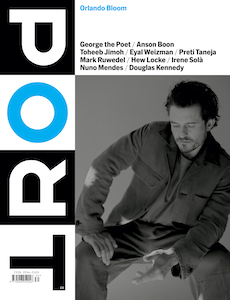 This article is taken from Port issue 30. To continue reading, buy the issue or subscribe here