Founder of Budapest-based fashion label Nanushka, Sandra Sandor, reflects on her AW19 & SS20 collections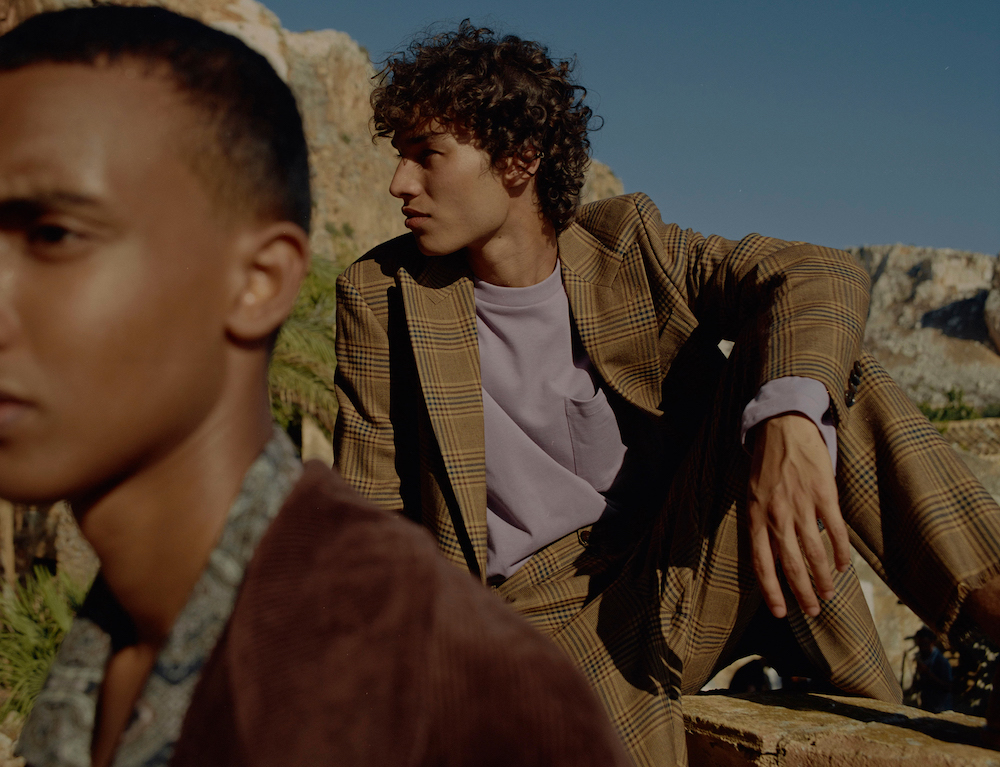 Classical arches and sculptures frame equally balanced figures, still life on life. Lounging, standing and sitting, the models showcasing Nanushka's SS20 collection are fused with the accompanying materials of dark wood, amber mirror and raw stone. Created in collaboration with studio Bureau Betak, the geometric shapes set in a sun-lit garden ooze warmth and richness, contrasting with the backdrop of a former neoclassical cloister. Port was lucky enough to see the collection during Paris Fashion Week, and this self-same balance and harmony can be witnessed in the Budapest-based brand's first-ever Autumn/Winter Campaign.
Radiating equality and simplicity, the minimalist collection is "made with the intention to invite, involve and include – a state of mind of Utopian proportions, grounded in reality." Shot by the Durimel brothers, Jalan and Jibril, the soft focus photography with the backdrop of Sicilian mountains takes inspiration from rituals and the natural world. We spoke to the founder of the label which has gone from strength to strength since its inception in 2006, Sandra Sandor, about the collection, as well as integrating sustainability and the enduring influence of the Bauhaus.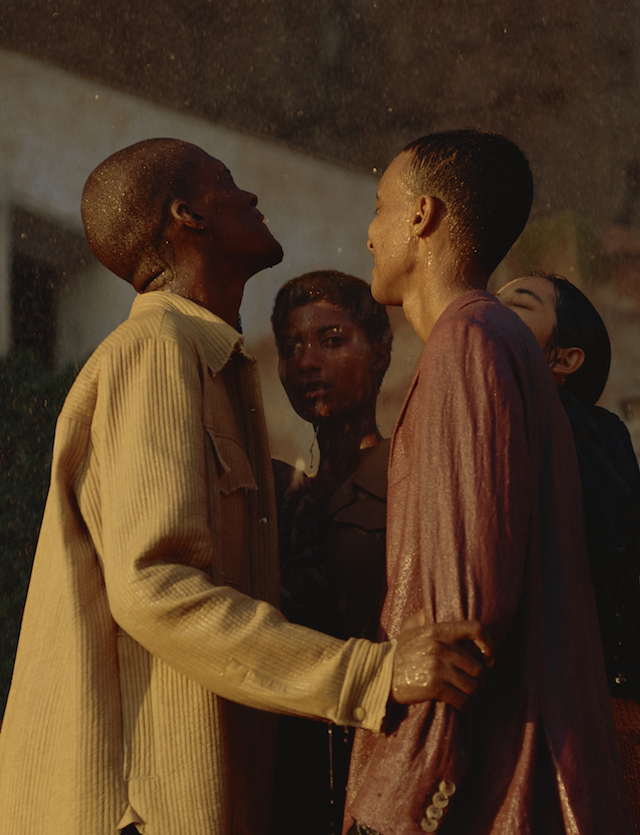 What did you want to explore with AW19, both conceptually and through materials? 
With the AW19 collection I wanted to explore the fluid bond and relationship between men and woman. The Nanushka Man is the perfect pair for the Nanushka Woman, they complement each other in their values and I wanted to create a cohesive collection that reflects this – a wardrobe where they can share the clothes and swap them. That's why I like to show the women and men collections together as well.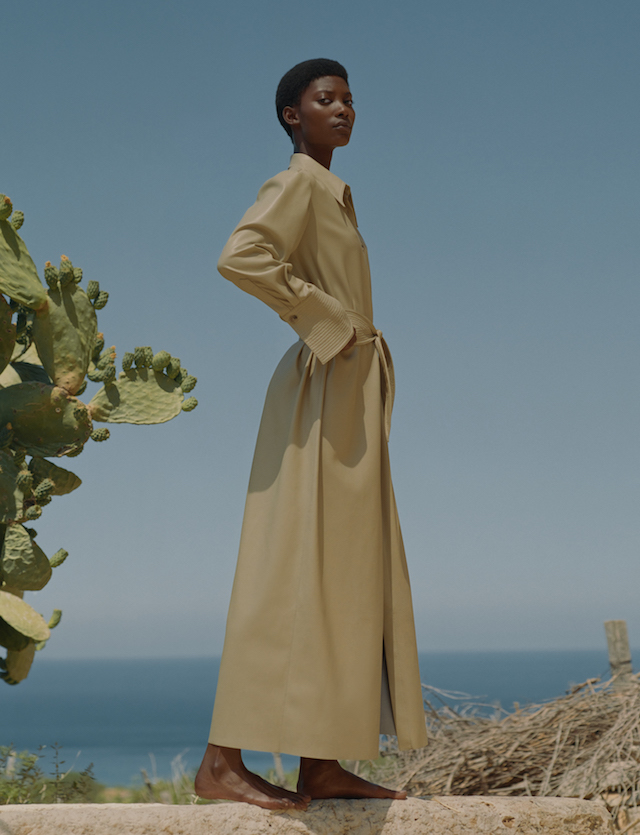 How have you incorporated sustainability into your work?
Sustainability has been a key value at Nanushka from the very beginning. We are working on several different key territories to make our operations sustainable, one of them is sourcing. Currently we work with Vegan leather which became one of our signature and core fabrics, we also work with organic cotton, recycled cashmere and tech satin. When I choose fabrics it's important for me to source good quality, but also fabrics that support our sustainable approach and which are also functional. For example, we use tech satin and tech linen which are more technical, and the fabrics don't crease which makes for the perfect travel wardrobe. We also started working with Lenzing products in our menswear collection that contain Tencel fibres and their very innovative EcoVero fibres (sustainable viscose). We are in the process of obtaining further certifications and to source more recycled and up-cycled materials. Currently 85% of the collections are produced in Hungary, which allows us to really know our factories and to make sure that the people are not lost in the process – the workers are treated well and paid a fair wage. It also cuts back on transportation and we have several in-house projects and initiatives to support sustainability from the office life perspective as well.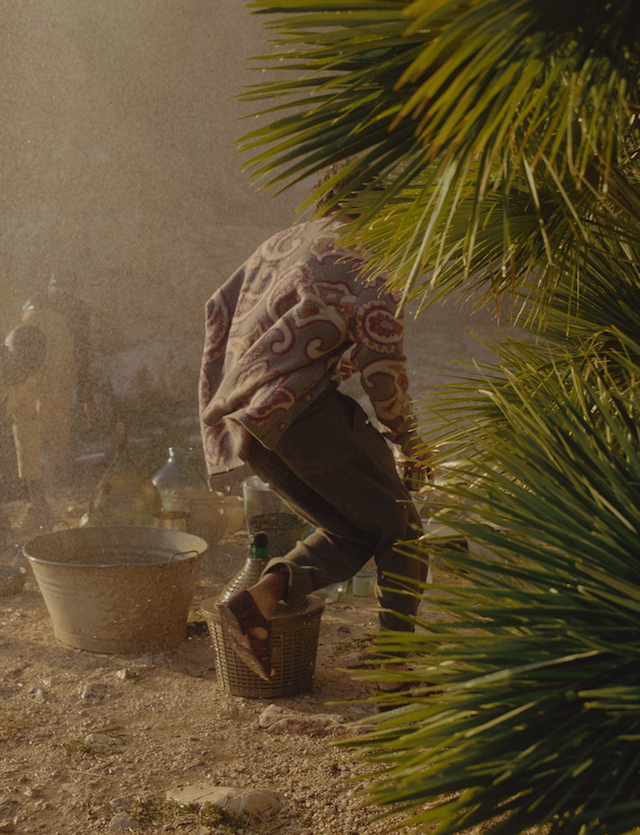 You've described Nanushka's menswear in the past as "minimalist bohemian", what does it mean to be bohemian in 2019?
To be modern with a bohemian spirit for me is someone who is confident in his or her values, adventurous – who wants to explore the world around us. Maybe a bit unconventional and free to express their style, not afraid to experiment.
How has the Bauhaus influenced your work?
My main design principle comes from one of the most important teachings of the Bauhaus movement which is "form follows function". A German, Gropius, was the founder of the movement, but the next most important leading character was the Hungarian, Laszlo Moholy-Nagy. It was very important for me from the very beginning to create pieces that are not just beautiful but also functional and comfortable. The clothes should elevate and not restrict. I believe that people look the most beautiful and confident when they feel comfortable and I would like to help this with my designs.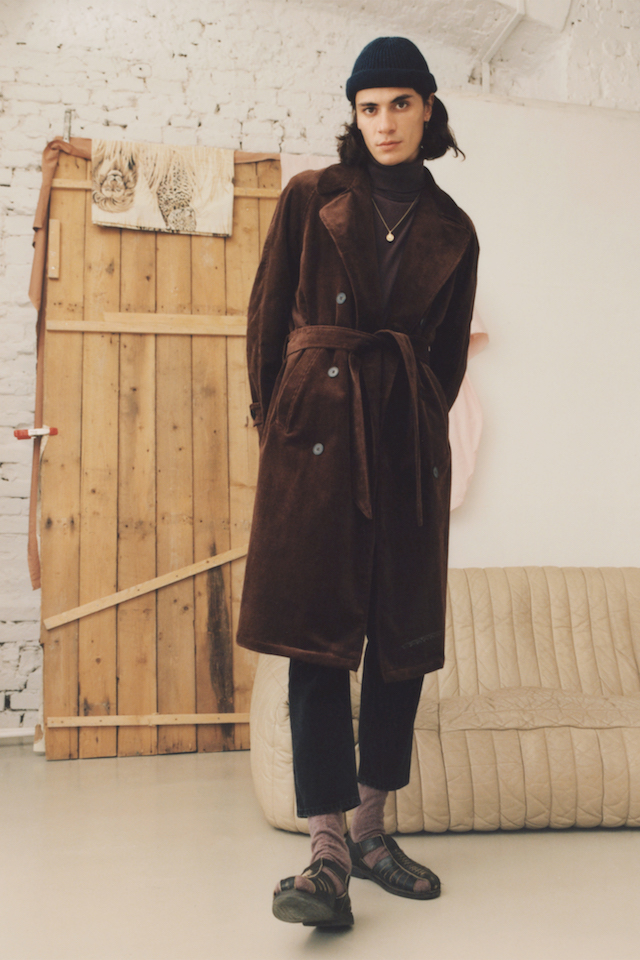 Why did you name the 2020 collection Come As You Are?
"Come as You Are" is about acceptance for me, to cherish and embrace all the little imperfections that make us who we are and to accept and welcome the individual as they are, without any preconceptions. I wanted to reflect with the collection on bolder details. We also showed the first time in Paris where we were welcomed and accepted.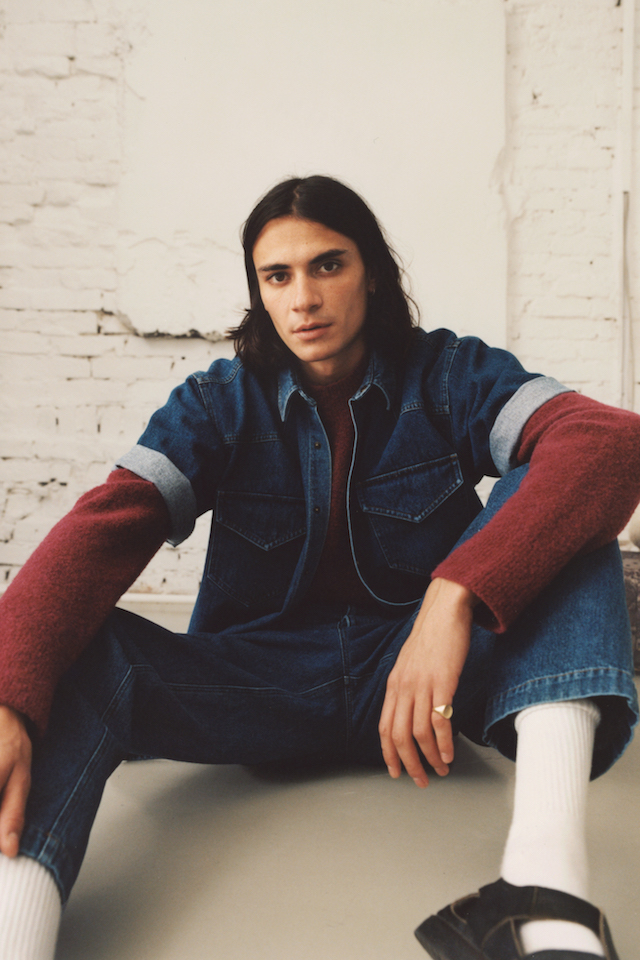 How did the sculptures and setting compliment the models for SS20 and extend the outlook of the brand?
The main idea was to create a still life story with a model, sort of an individual tableau where the variations of sculptures and elements complemented each look. The modern, sometimes surrealistic shapes complemented the classical arches of the building as well. I approach designing with the same way by mixing modern and classical elements to create something harmonious.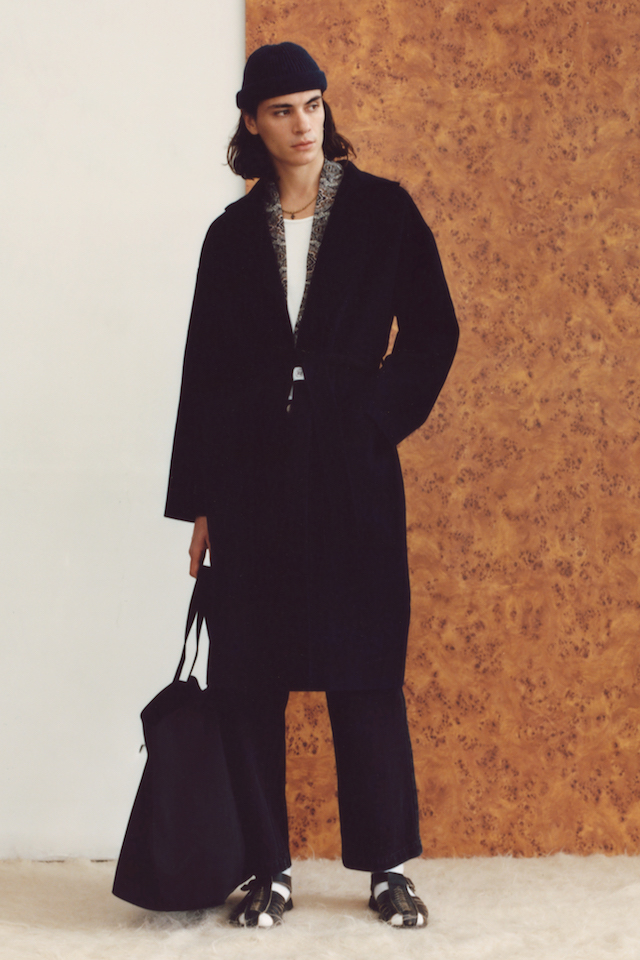 Why is collaboration and craft, such as the work together with Studio Betak, important to you as a designer?
Bureau Betak represents the same values that I believe in and they really understand the inspiration and thoughts behind the collection and sustainability is very important for them as well. I really love working with them as they get the essence of the brand and can translate that into visuals – it's like curating an art collection by carefully selecting all the sculptures and furniture to complement each look and it also supports the idea of traditional craftsmanship which I believe in.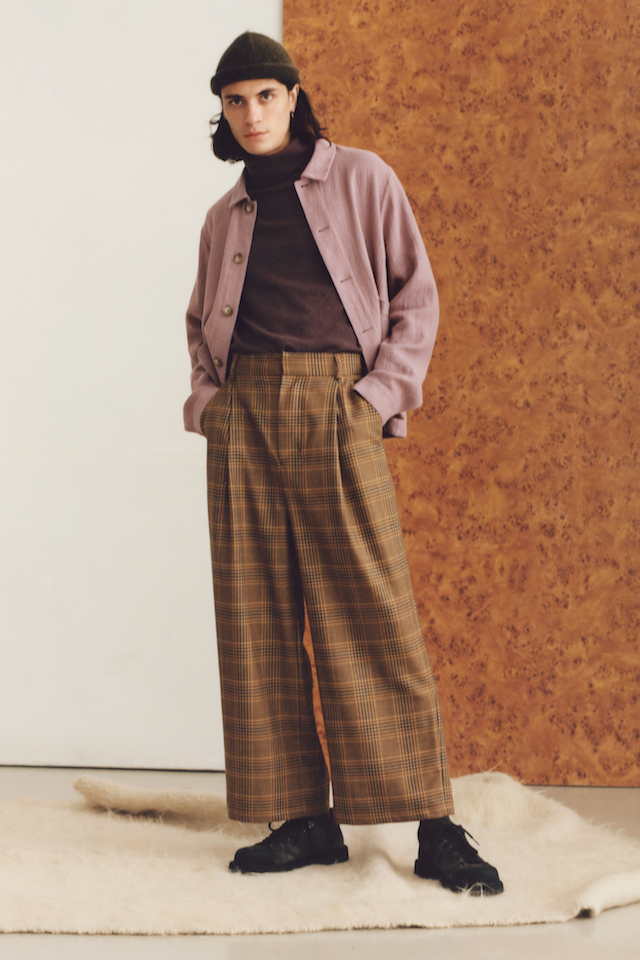 Who would be your dream cross-disciplinary collaboration?
We have a few collaborations coming up in the next month and next year which are all very exciting and some of them a completely new territory. One of them is going to be a beauty collet with LA Bouche rouge, who created the first sustainable lipstick and are very inspiring! About the others can't speak yet, but I'm very excited about them as they have the same aesthetics as Nanushka has, but they are also very different in a way.