The rising star of the art world speaks to Oliver Peoples about art, work and developing his own brand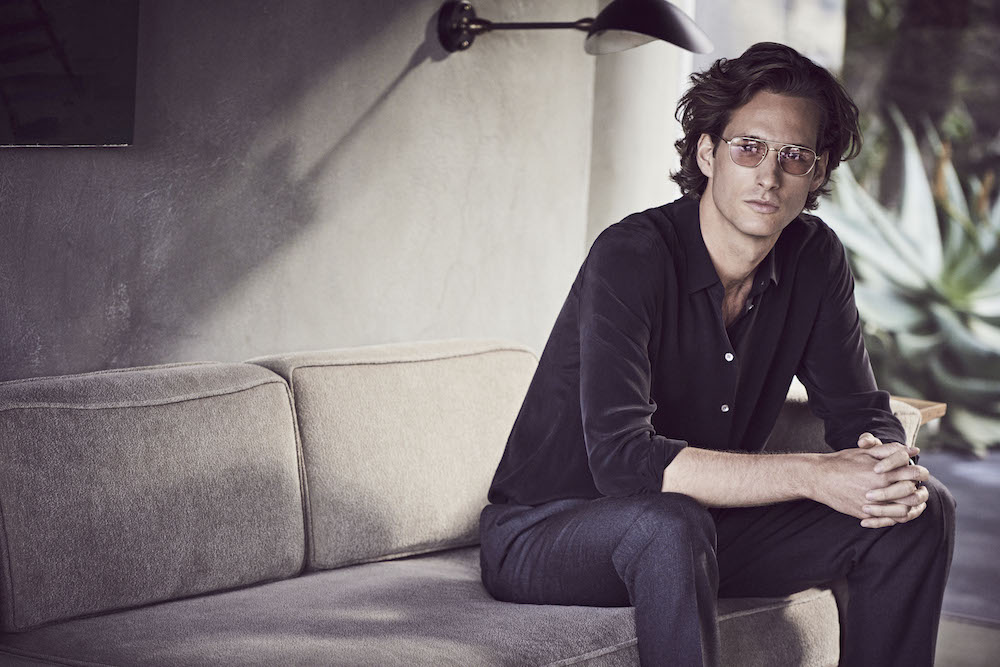 The art world is a curious place. Historically the preserve of the well-educated and well-heeled, it has evolved today into a multi-billion pound industry, but one that remains largely within the institutions that traditions of the past. With so much money at stake, galleries and auction houses are resistant to modernising, understanding that a client is not only attracted to the artwork they are buying but the traditions and systems through which they are buying it; the established, authentic gateways to the worlds evoked by the tangible remnants of past eras and mythologised long-dead artists.
It takes much to disrupt such an environment, and even more to make a success of it, but for Lawrence Van Hagen it was what he was born to do. Raised in the sale rooms and white cubes of his mother's work as a collector, Van Hagen is only in his early 20s but has already established himself as an innovator in the art world. His breakthrough exhibition, What's Up – 50 artists curated by Van Hagen – saw 85% of the work sold, and was followed by a show in London and New York, establishing Van Hagen and his practice on the international scene.
Here, as part of a series by Oliver Peoples, Van Hagen discusses creating a dialogue with emerging and established artists, the importance of developing personal relationships, and the ever developing curiosity towards art.
Over the past two years as Creative Director of Oliver Peoples, I've had the chance to meet many talented and creative people from different industries all around the world. When conceptualising our campaign, it came naturally to think of presenting authentic and interesting individuals as the faces for the brand. From architecture to design, from music to art and photography, "In Conversation" represents both an inspiration for my work and the embodiment of the Oliver Peoples values and aesthetic. With the video series, we are allowed a deeper look into the daily lives of these remarkable creatives" – Giampiero Tagliaferri, creative director, Oliver Peoples