PORT sits down with the Modfather and American menswear designer John Varvatos to discuss the enduring relationship between music and style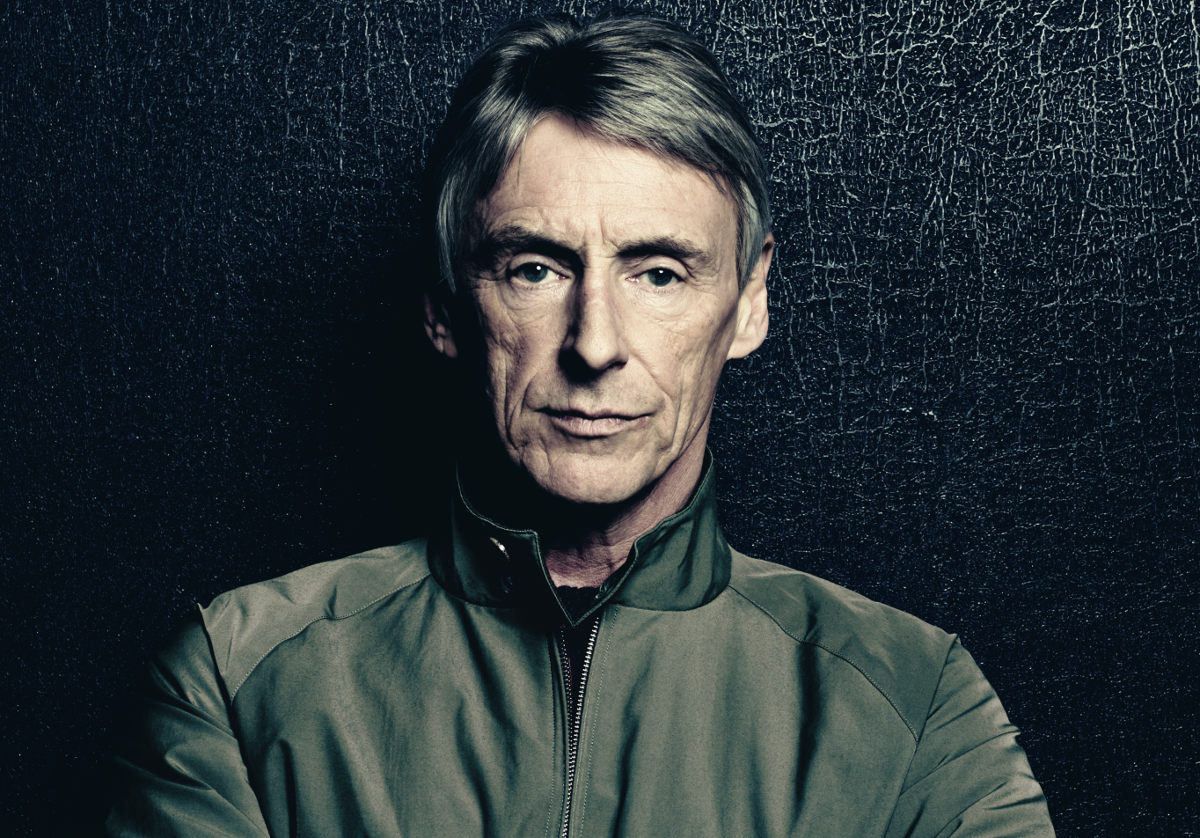 One is an award-winning musician with his own clothing line, the other invented boxer briefs and runs his own music label. You'd be hard pressed to find a duo more qualified to discuss the symbiotic relationship between music and style than Paul Weller and John Varvatos.
As with the mods, the youth subculture that Weller helped to revive with The Jam and later with The Style Council, music and style are often inseparable. This ethos is something Varvatos' store in London's West End aims to reflect in its design and atmosphere. A veritable temple to rock music, the Conduit Street shop has its own record shop, concert area and the largest collection of Fender guitars in Europe. And, for the next two weeks John Varvatos London will host a capsule collection from Weller's menswear line, Real Stars are Rare.
Here, PORT meets Weller and Varvatos, who reflect on their past collaborations, how music and style have influenced them and the role fashion plays in contemporary pop music.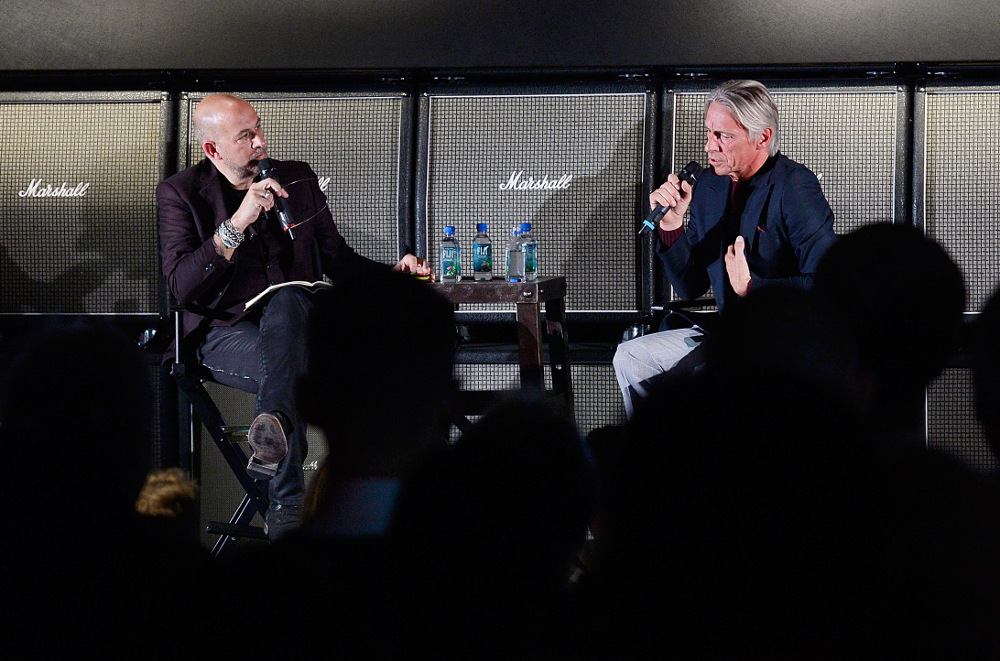 PORT: How did you first meet one another?
Paul Weller: John asked me to do a campaign for him, a few years ago. I was going to be in New York around the same time anyway, and I had bought some of John's stuff before in the States. It was John who suggested getting Miles (Kane, of The Last Shadow Puppets) to do the campaign with me and it was a really fun day.
John Varvatos: Then he ended up playing at our Bowery store, which is the old CBGB club. It was 35 years to the week that The Jam first came to States and played at CBGB. I remember when you came off the stage you said 'I think it's our best gig in our last hundred'. You were really psyched to do it.
PORT: Were you always aware of Paul's music, John?
JV: Yeah, I was a big Jam fan and I had followed The Style Council plus all his solo stuff. I even collected all the Japanese singles… I also followed Paul's style, because I think he's the most stylish guy in the last 35 years of British music. He has been consistently cool but was never 'of the moment'. He always had his own look.
PORT: How do you understand the relationship between music and style?
PW: I'm a musician and a songwriter, so obviously that comes first. But I'm a product of my time… I can't separate music and clothes, it's the same thing to me. I don't think the connection is a strong as it was 20 to 25 years ago, but for me it will always be intertwined.
JV: I think they are (connected), I just think that in the periods of time that we're talking about it became a big part of being sucked into the music. If you go to a show now and the band are just standing there with plaid shirts and shorts, it isn't the same as a band like The Faces that were really putting on a show. I think they're very interconnected, fashion and music, I just don't think it has the same level of importance to pop culture as it once had.
PORT: Does it seem too artificial now?
PW: From the post-war generation up to the 80s, the main looks all came from the street. It was only in the 80s that it became design and brand-led. The early punk look became this ridiculous punk look, but the early days wasn't like that. It was just loads of kids making their own clothes… it wasn't one look.
PORT: Why is mod culture so enduring?
JV: It's hard to say when you talk about mod fashion, or even just the green parka – why that's cool and remains cool. But there's definitely a functionality to mod fashion, and it's a mix of so many elements.
PW: I think it endures because it has the capability to adapt and to move on, but it remains essentially the same thing. Mod clothes are also just very classic looking. They'll always look good at any time, any decade.
PORT: If you could go back to the 60s and the first wave of the mods, what would you do?
PW: Well I might go back for a night and see Stevie Wonder play in some little club in London, get some pills and come home. I like the time we live in. Apart from all the great things we talk about in the 60s – the music and the fashion – life in this country was not fun if you were poor and working class. It was probably a great time to be around if you were young, had money and no responsibilities, but not everyone was swinging.
PORT: What's next for your menswear label, Real Stars are Rare?
PW: We've got another collection coming out in October. I'm not trying to be competitive, I'm just happy doing just the very short runs so I don't have any pretence of being a designer or in competition with any other bands. (Points to John Varvatos, laughing). He's got nothing to worry about!
Paul Weller's pop-up store runs until Sep 24, 12-13 Conduit Street, London with a selection from Weller's Real Stars are Rare clothing brand, copies of his new book, Into Tomorrow, and a deluxe vinyl edition of his latest album, Saturns Pattern.