Véronique Nichanian on her "sporty allure" in strong yellow and bright fuchsia tones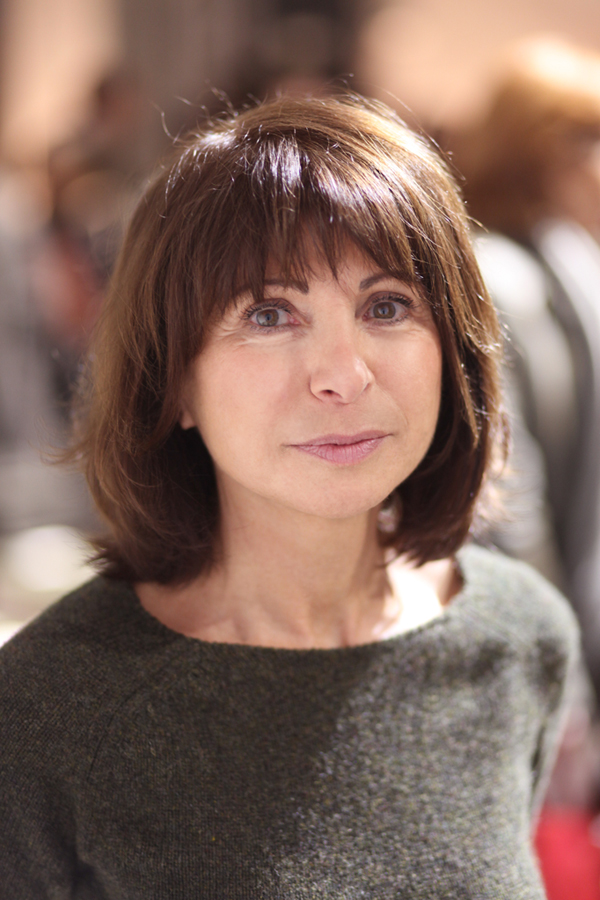 As one of the most luxe house in Paris, Hermès holds a very special place on the menswear schedule. Having seen avant-garde, moody, highly technical and conceptual shows all week, when the editors reach the Hermès show it's to sit back, relax and enjoy effortless luxury. With Véronique Nichanian at the helm, the French label took a turn for the athleticism when showing in Paris over the weekend: "There was a fresh breath of sport in this collection, a sense of energy. I was inspired by ski wear," Nichanian said after the show. Hooded parka coats, padded sweatshirts, jogging pants, stripey details on knits and chunky hiking boots testified to this new line of design.
But it wouldn't be a Hermès collection without a healthy dose of opulence. "For me, this was a real winter collection, but also a very modern take on luxury. We mixed neoprene with leather to create a new type of winter garments." Throughout the Palais de Tokyo show, classic colours such as navy and black mixed a stronger palette á la yellow, fuchsia and a deep red. Double-breasted coats with ex Libris buttons and smart suits shared the stage with leather trousers and a duffel coat in the same material. Besides those moments of sartorial surprise, Nichanian did what Hermès does best; rich and extravagant leathers, mixing reversible astrakhan, calf skin, crocodile leather, neo-nubuck and shearling. "We have our own farms all over the world where we get our leathers from, and it's all tanned in house," Véronique Nichanian said with a smile.
For more information visit Hermès