PORT takes a look at traditional Japanese craftsmanship and modernist design with the buyers at Tokyo-based label BEAMS fennica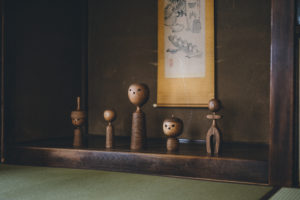 Cult Japanese fashion and lifestyle brand BEAMS has been an institution in the Harajuku district in Shibuya, Tokyo, since the late 1970s. From up-and-coming labels only available in Japan, to ceramic homeware designed and created by independent regional artisans, BEAMS showcases Japanese craftsmanship from every sphere of design. Among the myriad designers they stock is fennica, an in-house BEAMS label introduced in 2003 to bridge the gap between traditional craft and cutting-edge Japanese design.
Husband-and-wife team Terry Ellis and Keiko Kitamura are veteran London fashion buyers, Kitamura formerly working for Japanese fashion designer Michiko Koshino. After Kitamura introduced Ellis to BEAMS the pair began buying for the brand in 1985, before being awarded a specific buying division in 1993 and branching out to include modern Scandinavian furniture. Their commitment to northern European design aided the Scandinavian furniture boom in 1990s Japan. In 2003, the duo added crafts to their roster, and created their own label at BEAMS, fennica.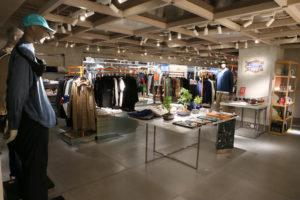 Encompassing men and women's wear, furniture, ceramics and accessories, the prominence of lifestyle products, as well as fashion, has always been at the centre of Ellis and Kitamura's work with fennica. The ethos behind fennica? "Japanese mingei meets Modernism", explains Ellis.
'Mingei' refers to the Japanese folk art movement that developed in the 1920s and 1930s, with an emphasis on utilitarianism, affordability and the beauty of quotidian objects. Ellis credits his discovery of the movement to an encounter with influential Japanese designer Sori Yanagi, who played a key role in the development of Japanese modern design after the Second World War. As the values of mingei dictate, the homewares at fennica are functional, handmade in great quantities, and reasonably priced.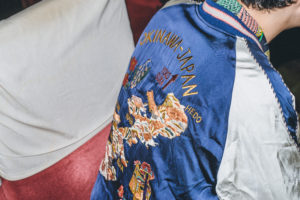 This autumn, Harvey Nichols has teamed up with BEAMS to showcase Japanese design with TOKYOJIN, a limited collection inspired by the modern Tokyo man comprising of menswear, accessories and homeware. The fennica branch of the collection combines the handmade, folk aesthetic of mingei with a distinctly modern edge. This fusion echoes the carefully curated vibe of their flagship store in Harajuku, a district of Tokyo not only famous for its avant-garde fashion tribes, but also infused with Japanese feudal history. The centerpiece of the collaboration is the Sendai Kiji Seisakujo x fennica Kokeshi doll, an elegant objet d'art that combines the ancient art of Japanese kokeshi dollmaking – the inception of which is credited to Japan's Edo period – with a distinctly modern, kawaii twist.
The BEAMS x Harvey Nichols TOKYOJIN collection is available here.