Canada Goose's CEO, Dani Reiss, walks Port through the outerwear brand's Toronto factory and reflects on what 'Made in Canada' truly means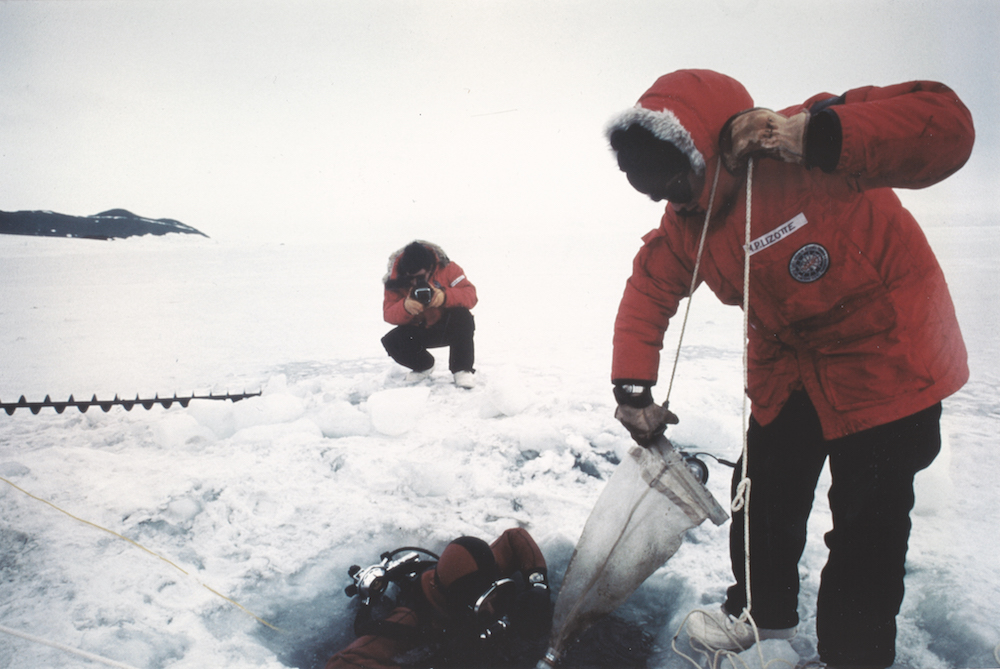 Marketing, whatever it is you're selling, is about highlighting your positive attributes; it's all about identifying your strengths and, well, playing to them. What makes you different, how can you stand out… what's your Unique Selling Point? If you're sure about yourself and firmly believe in your product – like Toronto-based outerwear specialists Canada Goose – you'll advertise your USP in the name.
Canada, with the largest land area of the 23 North American countries, enjoys a good position in the world. Global goodwill stems from the beautiful landscape, friendly people and a political standing that is accentuated by the divisiveness of its southern neighbour. Not that Canada is perfect, ask any card-carrying Canuck and they'll tell you straight up what needs improving, I'm sure. But, and this is where we come back to marketing, Canada's international currency is strong enough to carry a brand. Hear the name and visions of breathtaking nature comes to you: endless tundras and sky-high mountains. Basically, it's cold.
Add it all together and the self-explanatory logo on a Canada Goose jacket makes complete sense. If you're cold and need a warm jacket – whether it's for an extreme polar expedition or an everyday dog walk – take one piece Canada, add Goose and you'll be fine.
Founded in 1957 by Sam Tick (originally under a different name), David Reiss, Tick's son-in-law, joined in the 1970s and today Canada Goose is headed up by his son, Dani Reiss. Canada Goose is headquartered just outside of Toronto, adjacent to one of its seven Canada-based factories. Here, up to 80 people can work on each garment. It says something about the production speed, but even more about the levels of quality that goes into making one of the coats. While on a visit in the Toronto HQ, we spoke to Dani about his dad inventing a down-filling machine and how, when you're riding a dog sledge race in Alaska with a -70 Celsius temperatures, your Canada Goose jacket can be the difference between life and death.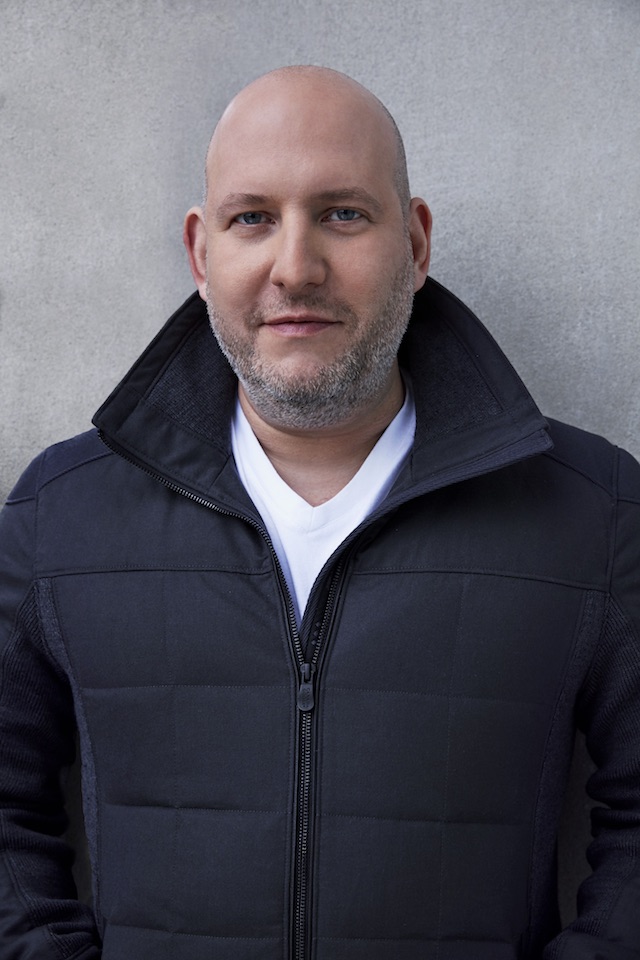 How would you explain Canada Goose, what is its point of difference among other specialist outerwear brands?
I truly believe that there's no other brand out there like Canada Goose. What sets us apart is that we are a real brand. Real brands have a history, heritage, reputation – and that can't be invented overnight. We have a 60 plus year heritage and rich history of making the best and warmest jackets for people in the coldest places on Earth. We're not just putting a logo on a parka and we're not making up stories to reel consumers in – we make amazing products that work, where they should be made, and we tell real stories about where and how people use them. People crave authenticity, and that's what consumers have responded to for years, and still do today.
It's a very technical brand: what kick starts the design process, form or function?
Our design team takes a function-first approach to everything they do. Sure, we want our products to look good, but first and foremost, they have to work. We're not interested in putting our logo on something just because it might sell. No matter what new product or category we enter, we are focused on making sure it's best in class and performs.
Simplified, and without giving away any trade secrets, what is it that makes Canada Goose jackets so warm?
Someone once told me "don't make it cheaper, make it better" – so we're constantly improving every year, upgrading and tweaking components to ensure every product we make is as good as it can be. For our most iconic products – down-filled jackets – which we've built our reputation on, the key element is our expertise in pairing the right technical materials with the right blends of down – something we've been doing for decades. We have four proprietary down blends, each of which contain some Hutterite down, considered the most premium of down, wherein the birds are matured longer, so the down plumes are bigger and therefore warmer. Our HyBridge® collection and our knitwear also uses thermal mapping to strategically distribute insulated and non-insulated materials within one garment to balance warmth and protection with breathability, in the places you need it most, tailored by gender.
What impact did David's down-filling machine have on the business? What role does it play today?
When my father invented the down-filling machine it was a transformational moment in our history because until then jackets had to be filled by hand. It allowed us to be far more precise and to more accurately control down volumes, which meant we could provide a better measure of warmth, consistently. We used the machine up until about five or so years ago.
What jacket style is the most extreme one, and has it been tried and tested on a specific occasion?
Arguably our most famous parka, the Snow Mantra is renowned as the warmest coat on earth. Developed for industrial and commercial work in the coldest regions on the planet, it's our pinnacle product and has been field tested in temperatures as low as -70 degrees Celsius.
Legendary sled-dog musher and 'Goose Person', Lance Mackey, talks about the time when the mercury plummeted to -70ºC halfway through Alaska's famed Iditarod race. At the 500-mile point, conditions got so bad that nearly all the competitors and their dog teams turned around and headed back to Anchorage, but not Lance. Figuring that going back would be just as cold as going forward, he pressed on over the final 500 miles and he credits the Snow Mantra for his ability to persevere.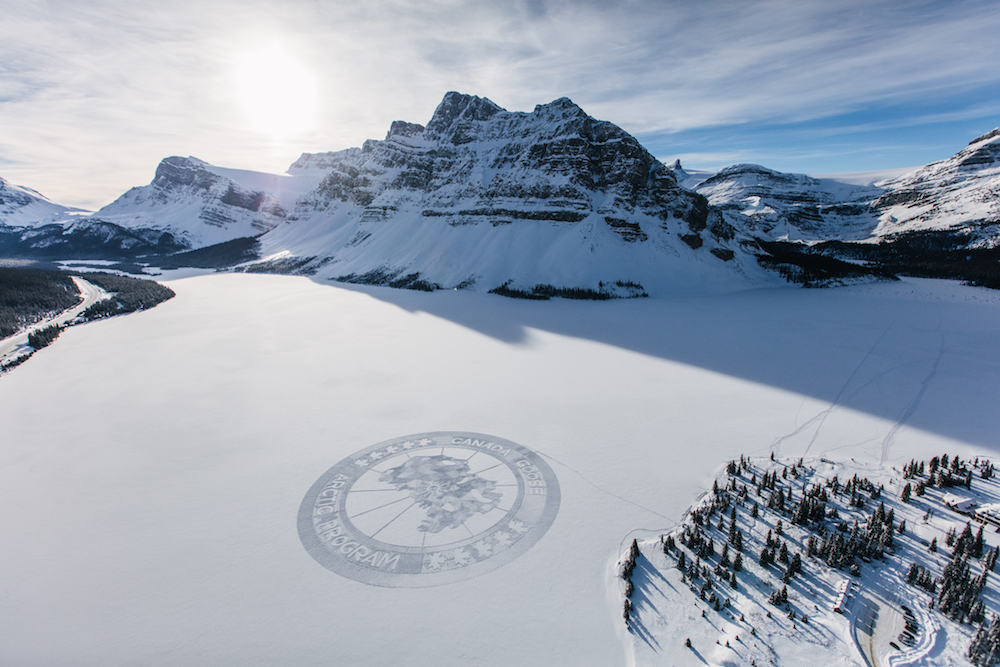 We talk about 'Made in Italy' and 'Made in Japan' all the time, and the connotations those countries come with – what perception do you think 'Made in Canada' has around the world?
'Made in Canada' is a cornerstone of our success. Years ago, when other apparel manufacturers moved their business offshore to chase better margins, we stayed in Canada because I believed that to be an authentic brand with strong, iconic values and to make the warmest jackets for the coldest places on earth, they had to be manufactured in Canada. It was a difficult decision that definitely went against traditional business thinking, but by making that decision and investing heavily in it, we became successful. For Canada Goose, the ideology and mythology around "the Great White North" played a big role in our early success in Europe – primarily in Scandinavia. They made a quick and logical connection between Canada and making the world's warmest outerwear. Later, Canadian retailers caught onto the value and importance of an authentic jacket made in Canada, by people who know and understand our vast landscape.
Is it always a good thing to be so strongly associated with a specific country? Not just that it's made there, but Canada is also half the name…
Travelling around the world as much as I do, I know that Canada's brand is strong – people around the world value Canada and everything it stands for. We are proud to be ambassadors for our country. Canada Goose is a quintessentially Canadian brand, and many people feel owning a Canada Goose jacket is like owning a piece of Canada.
What's your take on fur: it's used on many Canada Goose products, and they sell well, but increasingly fashion brands are walking away from it?
Unlike a fashion brand, we use fur where it's needed, because it is functional. Our jackets are built for the coldest places on Earth, and the fur trim around the hood works to disrupt airflow and create turbulent, warm air, which protects the face from frostbite. We also offer many non-fur styles, in fact more than two-thirds of our collection does not include fur trim.
What Canadian police and army forces are you outfitting? How long back does that relationship go, and how does that feed back into the design process?
We've been working with men and women who work in uniform for decades. Police, conservation officers, and special-forces soldiers rely on Canada Goose in the most unforgiving elements. Companies in forestry, oil, and gas exploration and airlines serving remote northern communities have made Canada Goose the standard-issue uniform for their workers.