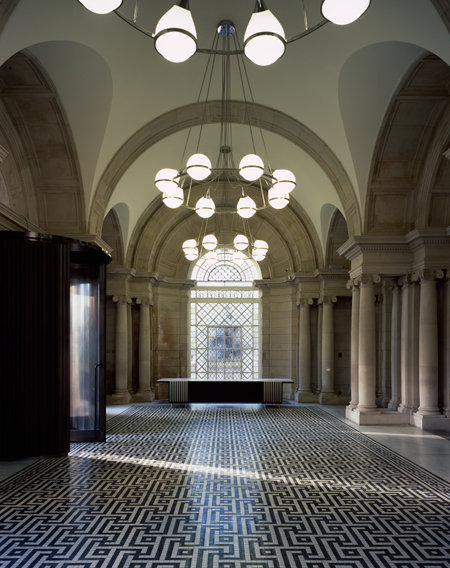 Port's creative director, Kuchar Swara, on the reasoning behind his new bi-weekly design column
When asked by our online editor if I would like to write a column on something that interested me, I immediately answered 'modernism'. And now, sitting here, I feel both intimidated and exhilarated by the opportunity to write on such an expansive and widely covered topic. What is modernism? To answer that question one would be better served by a search on Google or Wikipedia. Instead, this column will look at examples of modernism in today's context. Because, to me at least, modernism means timelessness, not only in its form but also its approach to pushing the envelope and challenging norms.
In our second Port issue back in 2011, Brett Steele, Director of the AA School, wrote a feature entitled 'Master of Modern' about architect Mies Van der Rohe. He finished the piece poignantly with "This I suspect, is Mies's real genius: his ability to create buildings and realise spaces of not only lasting beauty, but to do so in the form of questions…"
The current cultural landscape – be it design, architecture or fashion – offers a great deal of work produced by this form of thinking and enquiry, be it intended or unintended. From the recently refurbished Tate Britain by architects Caruso St. John or OMA's De Rotterdam complex, Michael Anastassiades' lighting design, Ronan and Erwan Bouroullec's Gabriel Chandelier, fashion designer Raf Simons and his collaborations with Danish textile company Kvadrat, Sagmeister & Walsh's 'Happy Show' exhibition, entrepreneurs Rolf and Mette Hay, editorial designers Francesco Franchi or Richard Turley and so on… our appetite for modernism is insatiable. This column will aim to explore modernism, and how relevant it is today.