Eli Russell Linnetz takes Dior back to the 90s with his guest edited SS23 capsule collection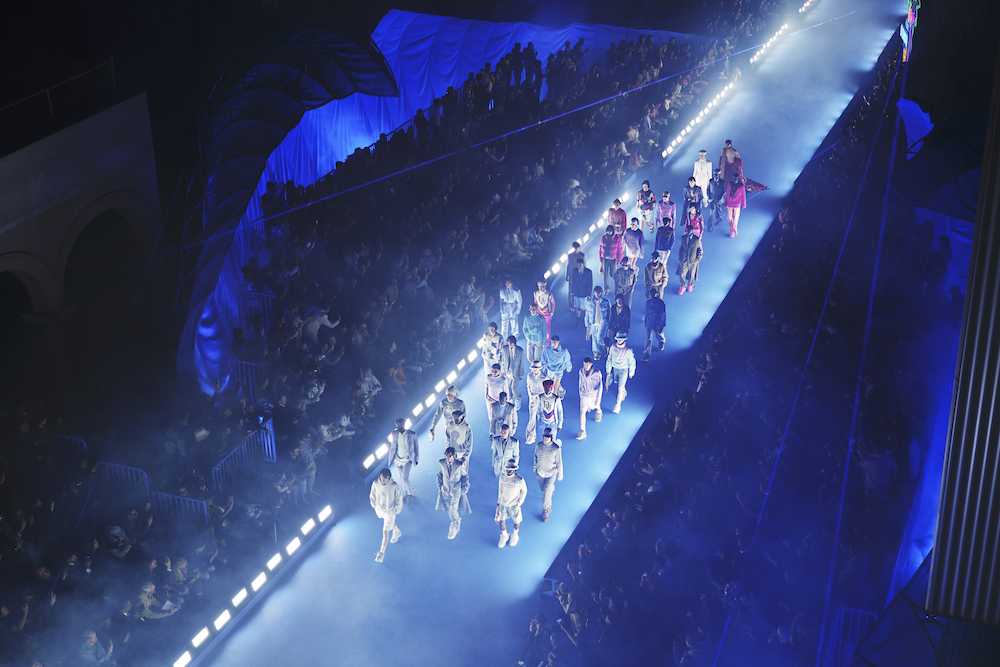 Basketball hustling in White Men Can't Jump. The birth of skateboarding in Lords of Dogtown. Hapless teens being hunted in A Nightmare on Elm Street – Western audiences should be familiar with the streets and youthful pomp of Venice, California, where art, sport, film and fashion coalesce. Recently unveiled on Windward avenue, Dior Men's artistic director Kim Jones' latest partnership sees the luxury French house team up with the very young and very talented Eli Russell Linnetz, celebrating this sunny locale.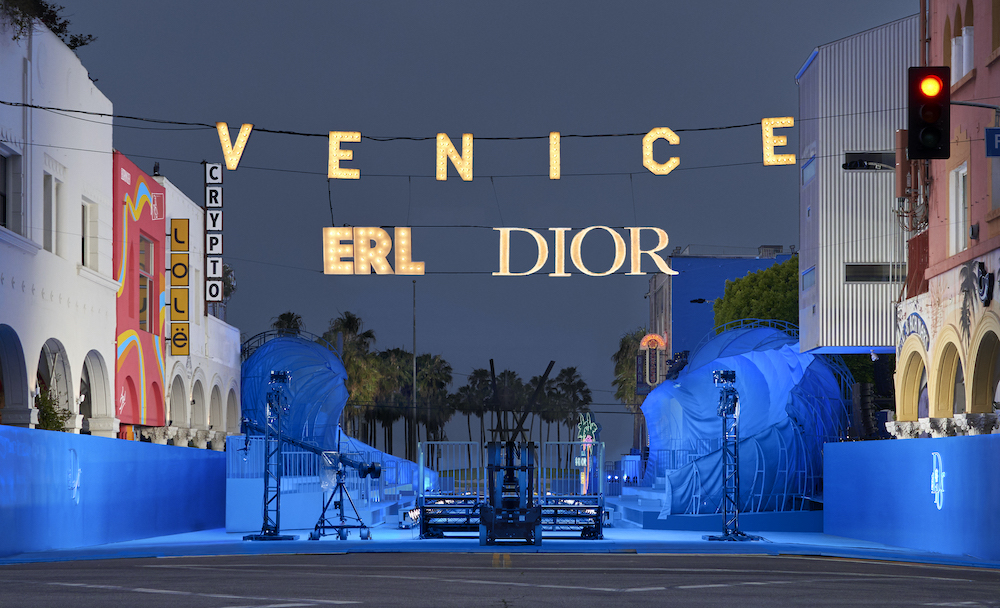 The photographer turned designer – a frequent collaborator with Kanye West, A$AP Rocky and Lady Gaga – has made waves in recent years not only producing music, designing sets and directing videos, but through his unisex label, ERL. The Venice Beach native's work draws on his home and takes its cues from 90s youth culture: both are playfully on display in the guest edited spring/summer 2023 collection, at once nostalgic and progressive.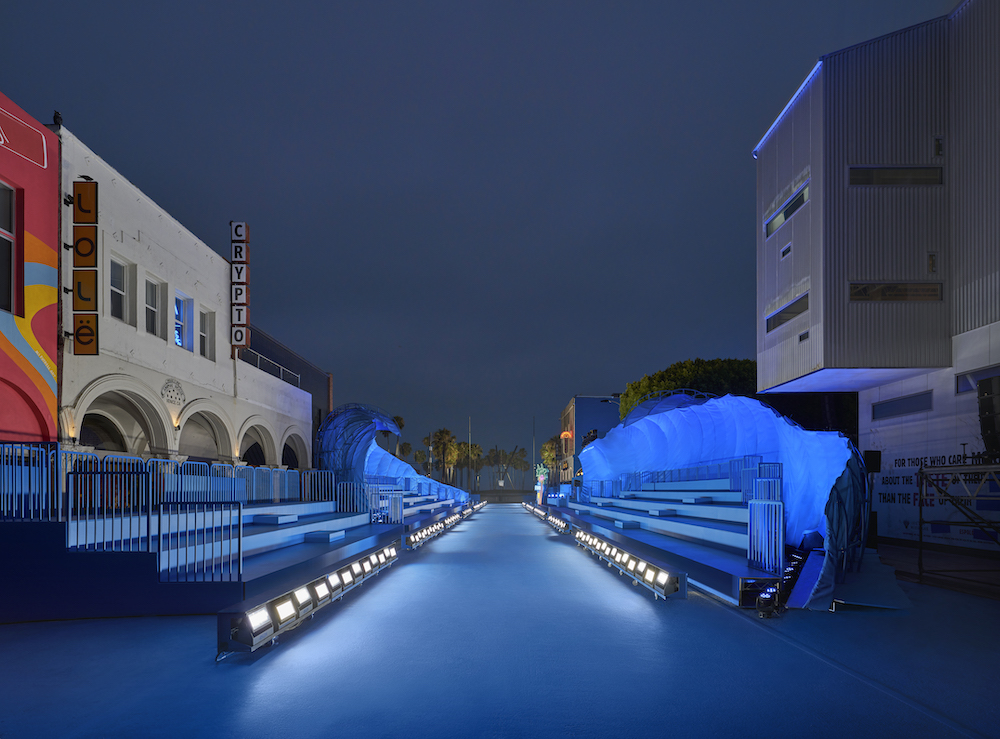 Suits, knits and shorts in pale greys, lilacs and silky blues take centre stage. This is clothing for lounging, hanging, slouching, but its Californian pop sensibility and loose skater styling belies the careful tailoring at play. Padded, ocean-recovered polyester looks nod to Dior's late 20th century archive, while its iconic Cannage motif finds a home in satin and leather quilting on chunky, grungy sneakers, also seen unravelling on crystal embedded trousers.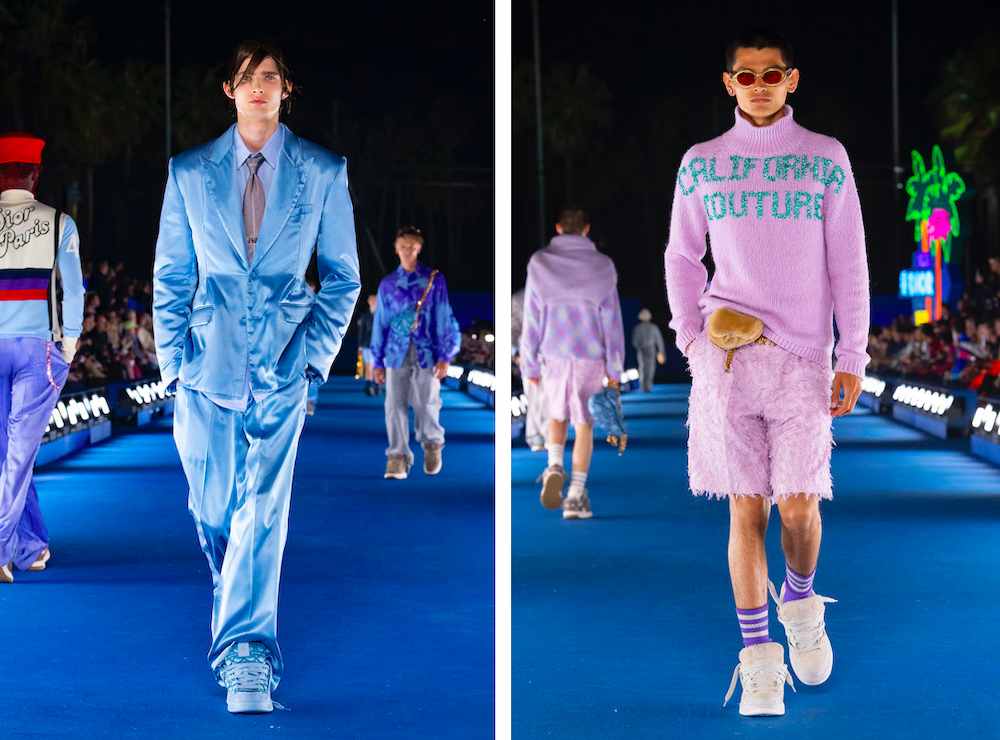 There is drama, but also duality and subversion – a bold opera cape is comprised of a clever patchwork of plaid shirting and sports jerseys, potentially doubling as a beach blanket. The traditional leather work of the saddle bag is reimagined in a new gold 'male minaudiere', while a personal highlight was the capsule's flamboyant and flowing savoir faire hot pink pants, coupled with a matching open cardigan.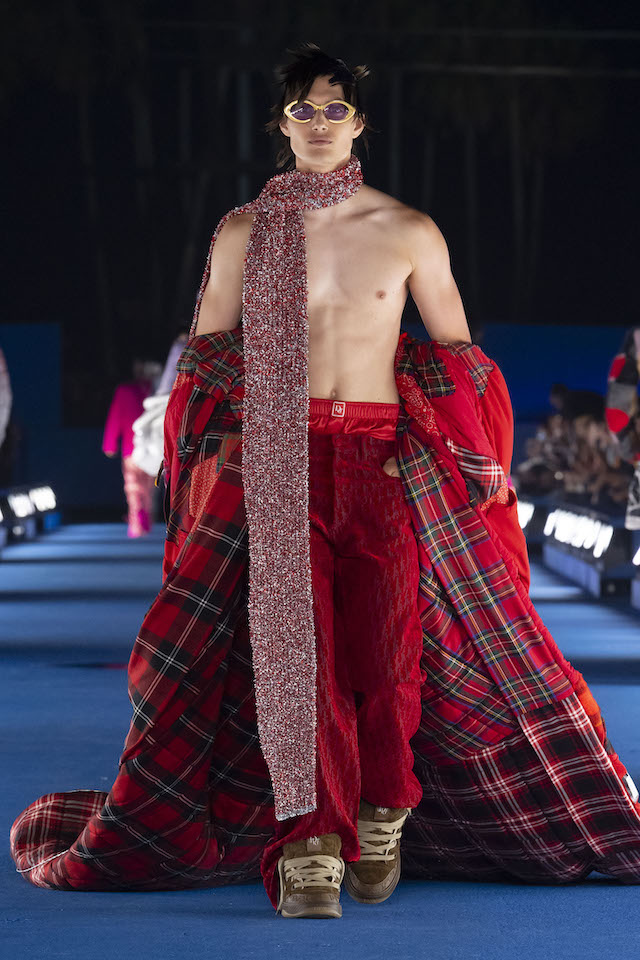 "We started looking at the Dior archive from the year of my birth, 1991," notes Linnetz. "This was during Gianfranco Ferré's period of artistic director and was a part of the history of Dior that felt completely fresh for both Kim and me. The idea of 'maximalism' comes from there and from me – a coming together of chaos and perfectionism. There's a collision of moments in time and history throughout the collection, of cross-generational and spatial meetings in time."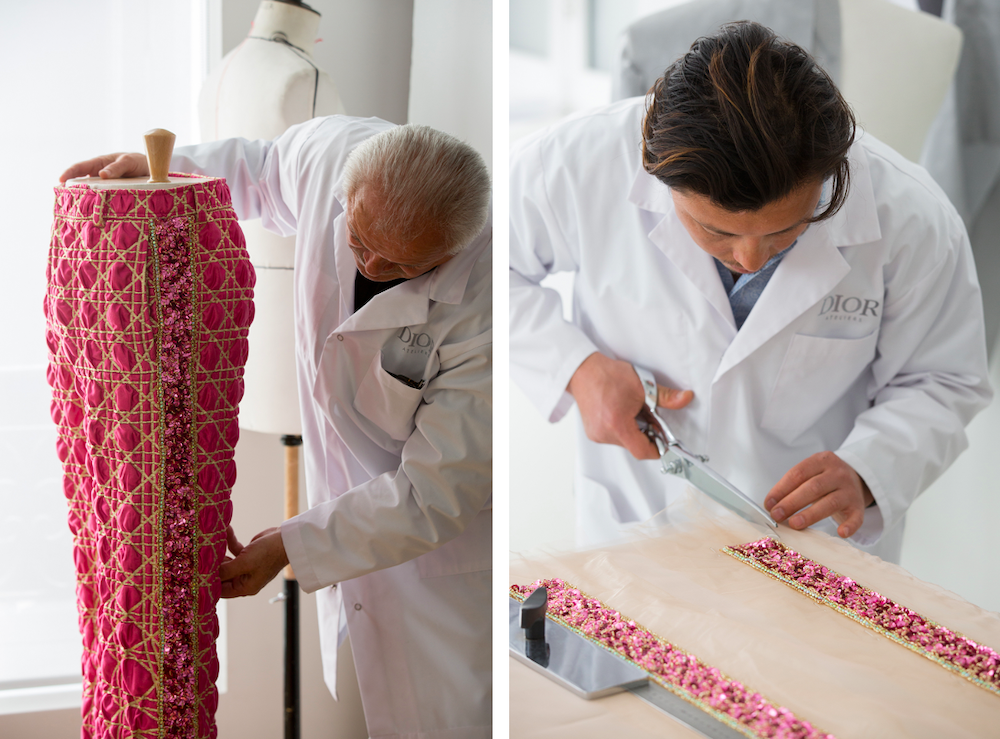 "We have worked with lots of different people on our collections," adds Jones, "but this time I wanted to work with someone in a different way; I wanted somebody to see Dior from a different angle. With Eli Russell Linnetz, not only do I like his work but working with a younger designer on Dior Men and seeing things from his perspective, felt incredibly inspiring. It was both familiar and revelatory; reaffirming why we both dreamed about working in fashion in the first place."