As photographer Jasper Fry documents the factory floor, David Hellqvist talks to Creative Director Tanya Reynolds about mannequin sizing, preferred materials and the design process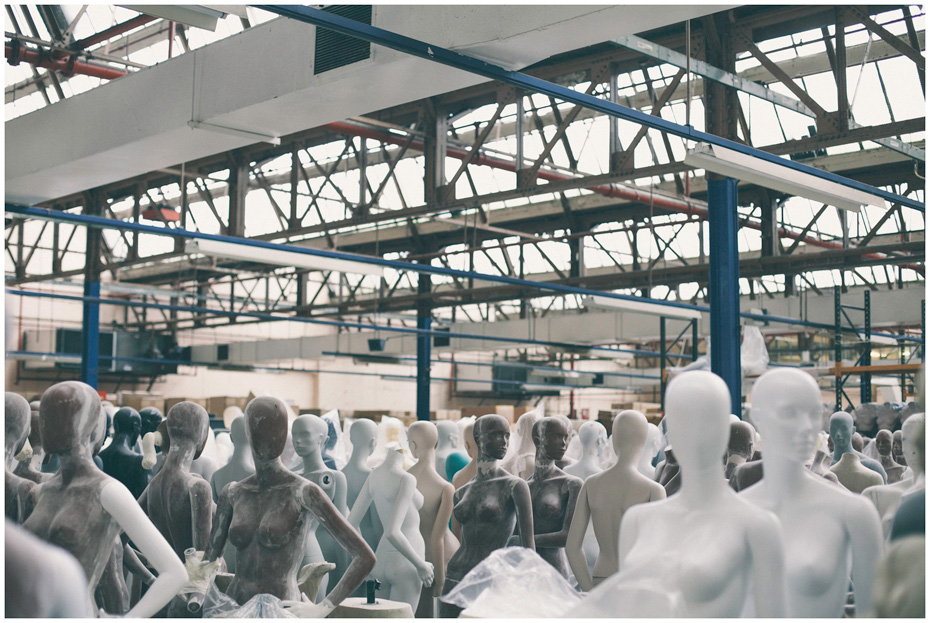 You might not notice them, or pay them much attention, but whether you're in a major department store or in a boutique shop, you're always being watched. A pair of eyes is studying you, albeit with a lazy look. It's not the security guard, or a sleepy CCTV technician I'm referring to, but the thousands of mannequins that line fashion stores across the country. Male or female, realistic or not, entirely dressed or showing off plastic 'skin', these dolls are there to make you recognise yourself, to enable you to picture a garment or an entire look in your own life. In order to do that, or at least realistically attempt it, the mannequins must themselves be life-like. They have to reflect your identity, your body shape, you must even aspire to be them – without freaking out over wanting to be a plastic doll! It's a fine line, and that's why more pressure then you'd think is put on whoever makes those mannequins.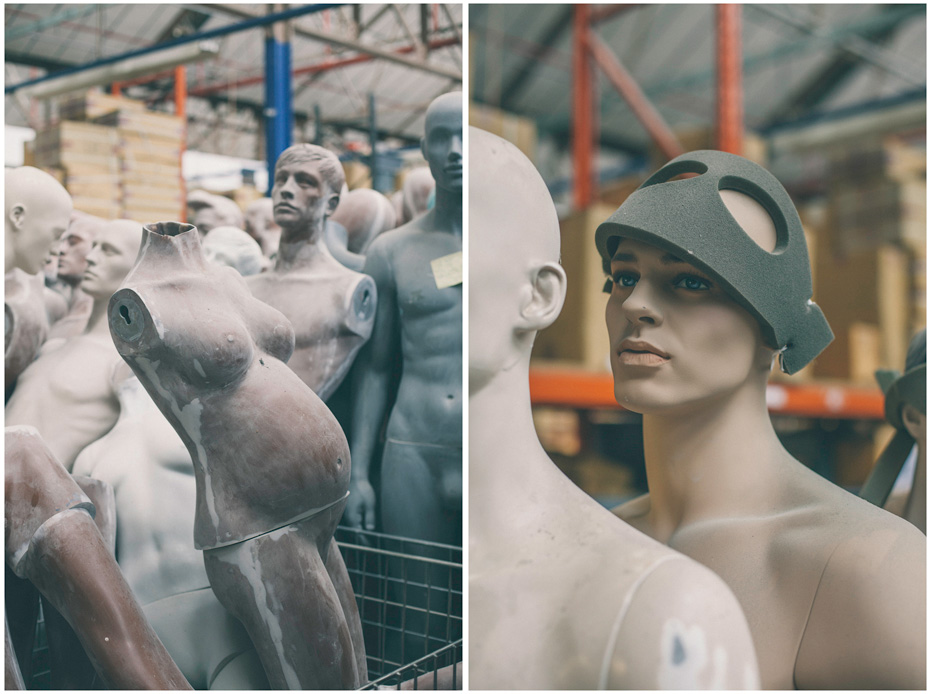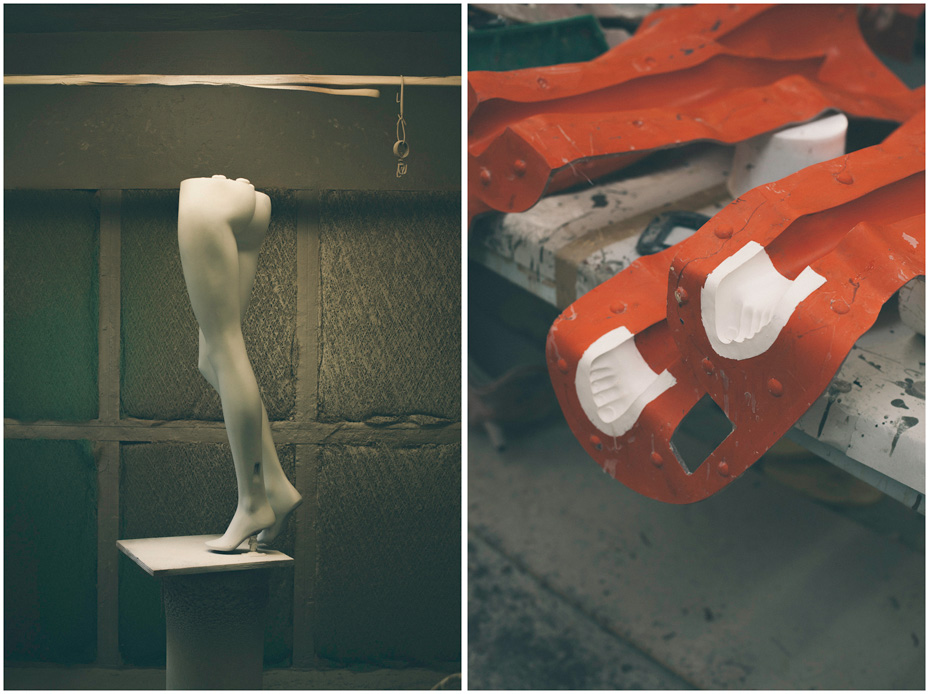 One such trusted manufacturer is proportion>london. Originally descending from the classic Siegel and Stockman business, which was founded in France in 1867 by Frederick Stockman and began trading in Great Britain in the early 1920s, when the need for more and bigger shops grew, proportion>london is today a mixture of yesterday's papier-mâché and tomorrow's fibreglass.
Today, with more than 80 staff across a showroom in Clerkenwell and a factory in North East London, where these images were shot, proportion>london is not only one of the biggest of its kind, it's also one of the more prestigious ones. Under the creative direction of Tanya Reynolds, the company creates several mannequin collections a year, trades with the biggest department stores in London, and works extensively with museums – most notably the David Bowie Is expo at the V&A and the Paul Smith exhibition at the Design Museum.
David Hellqvist: What, exactly, is proportion>london?
Tanya Reynolds: We're a design-led bespoke mannequin and bust form manufacturer. We supply fashion display and visual merchandising products to luxury brand designers, department stores, high-street multiples and museums.
Is there any specific training involved?
Many of the proportion employees are skilled artisans who have had previous training and experience.
Does any of the work require an 'artistic' skill?
Yes, specific areas such as sculpting, moulding, laminating (making the fibreglass and papier-mâché figures) and upholstery, all have an element of artistic skill.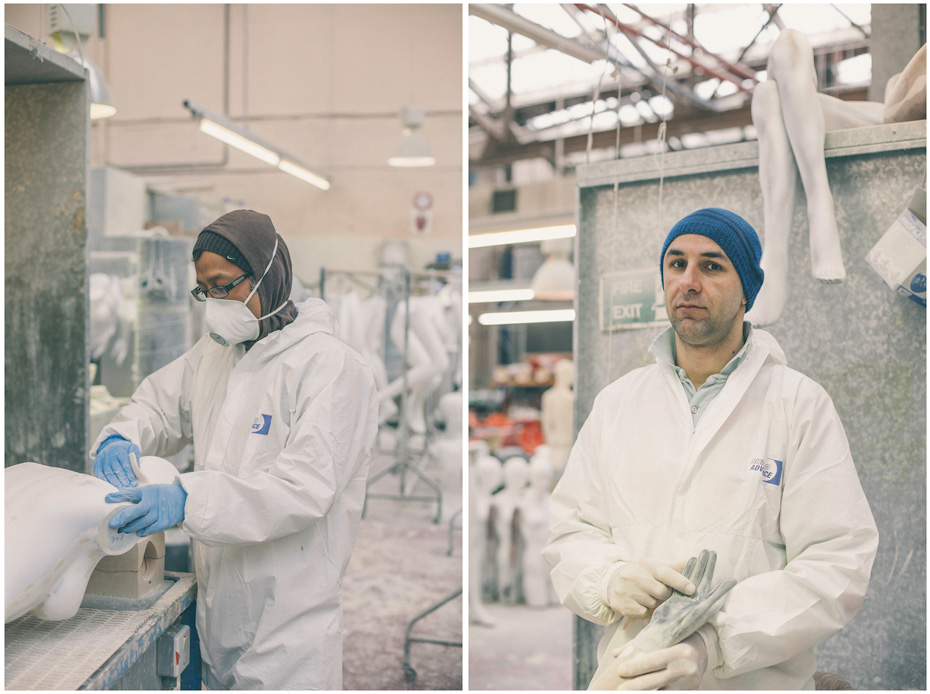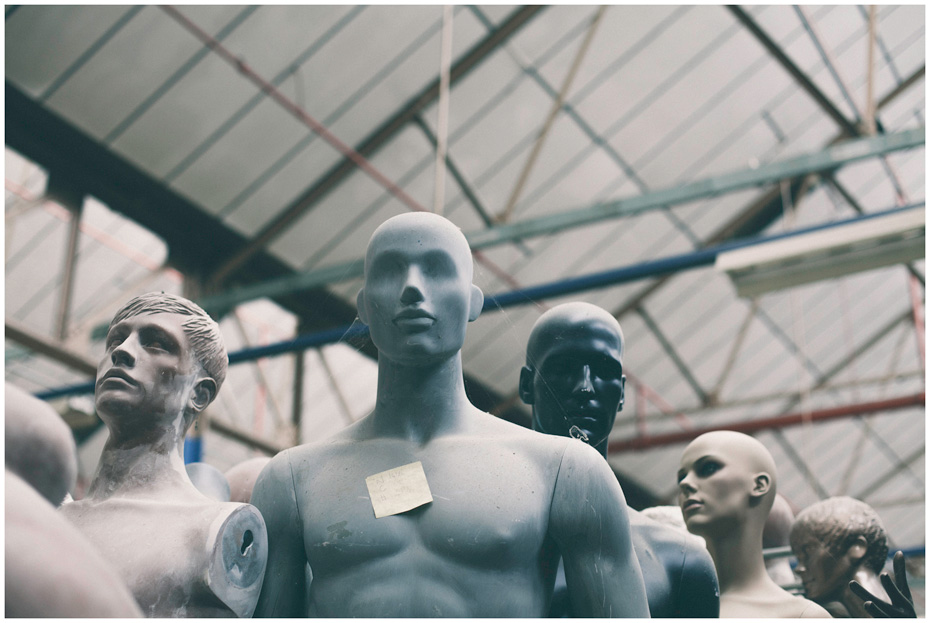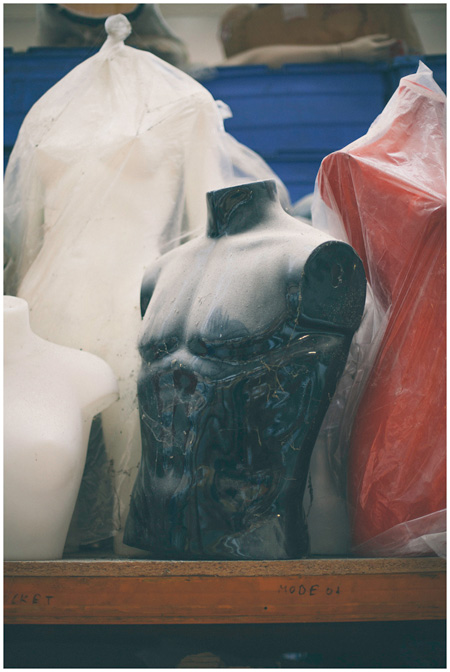 What are they made out of?
We produce figures in fibreglass, papier-mâché and more specialist figures from wax.
Who are they based on, what size are they?
The mannequins we design are sculpted from life models. The models are chosen to match the credentials of the collection we want to develop. While we produce mannequins of all sizes, the most popular requested size is a female UK 10 and male UK 40 suit size.
Have the sizes changed over the years?
Mannequins tend to reflect the fashion industry. If you look back over the years, female fashion icons in, say, the 1950s were more voluptuous, whereas fashion models now are generally flatter chested, very slim and tall. The change in mannequin shapes has been echoed through each era: however, as a mannequin manufactures, we combine both fashion and commercial trends when designing a mannequin collection.
How many mannequins can you have in the factory when you're busy?
The population of the factory changes week to week – sometimes there are as many as 3,000 figures in the space depending on which orders are in preparation.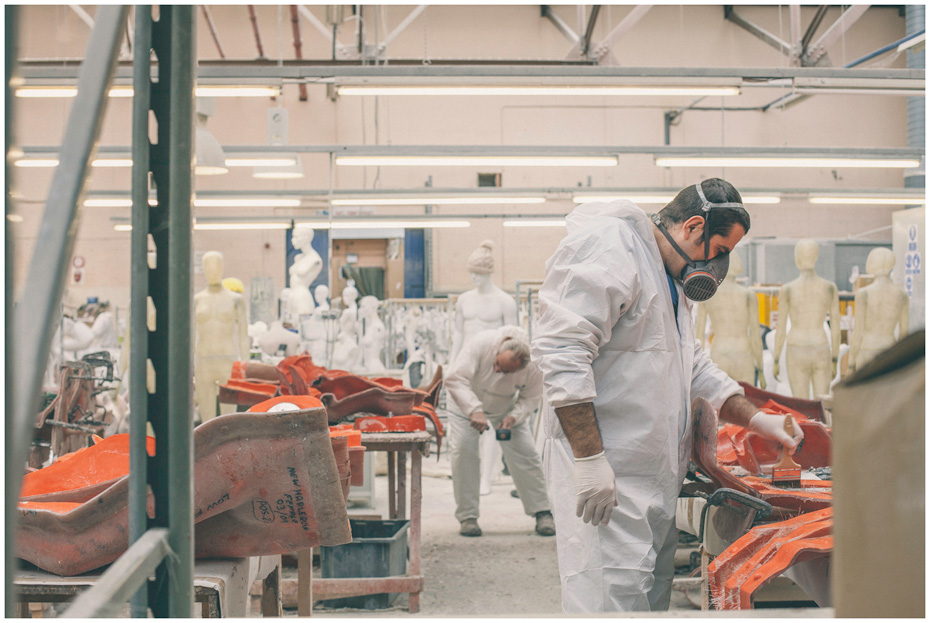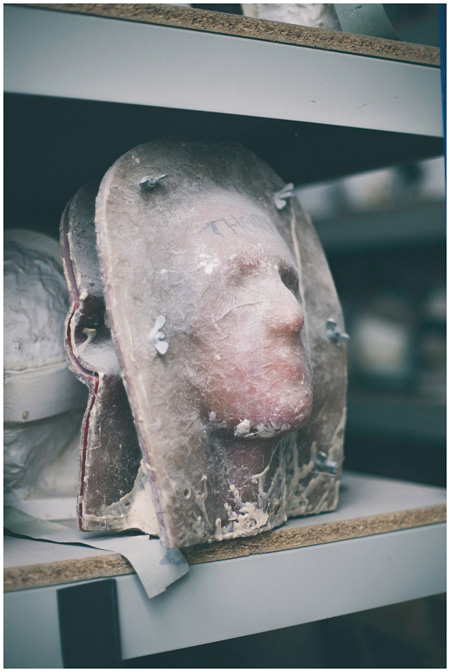 Is it ever eerie walking through all of them when the lights are out?
We tend to not walk around the factory with the lights off! But it can feel a little eerie at times, however, it begins to feel completely normal after a while.
What part of the manufacturing process is trickiest, is there a critical moment?
Each part of the manufacturing process has its issues. Temperature and humidity play a part in lamination and spraying, which affect the curing and drying times. The initial sculpt also has its problems – mainly based around the weather: where the clay must be kept in the optimum condition for sculpting. In hot, dry and windy weather, clay will become parched very quickly, meaning the sculptor must work at speed.
How many can you produce a week?
Depending on the level of detail required on figures, we can literally produce hundreds of the simpler figures in a week.
Words David Hellqvist
Photography Jasper Fry
More info HERE