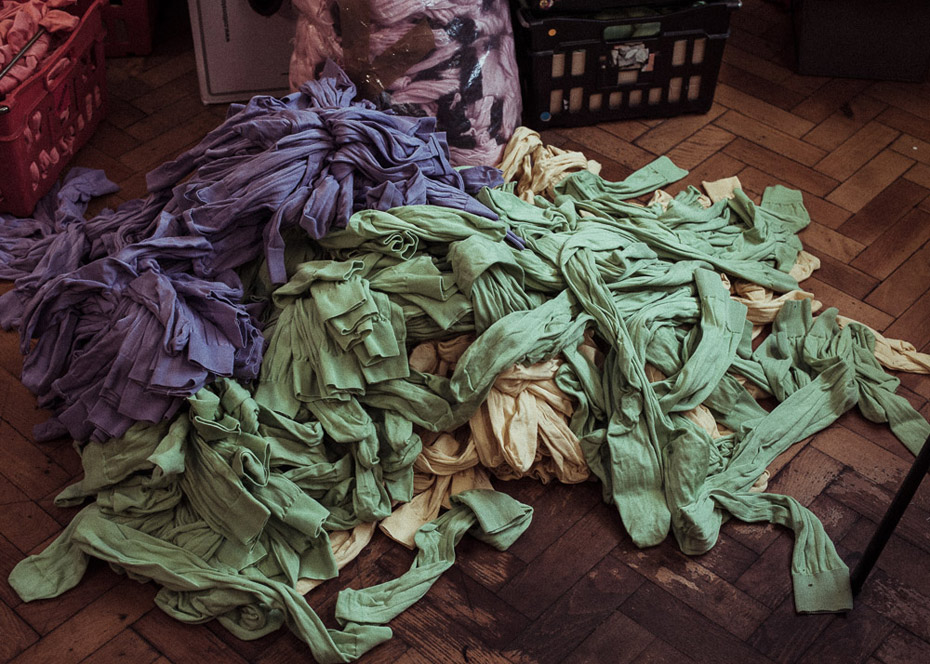 Photographer Morgan O'Donovan and David Hellqvist travelled to Leicester to document the making of Sea Island cotton and Escorial wool socks
"Each pair of socks made here has gone through around 14 or 15 manufacturing steps. With some of the new machines you can take about three steps off but it's still a laborious process," says Pantherella's CEO, Justin Hall. He's walking and talking. We're in Leicester visiting his sock factory located on Hallaton Street, a ten minute car ride from the train station. You thought it was quick and easy to make socks? Well, it isn't… especially when you take such pride in making them last and look good as Pantherella does.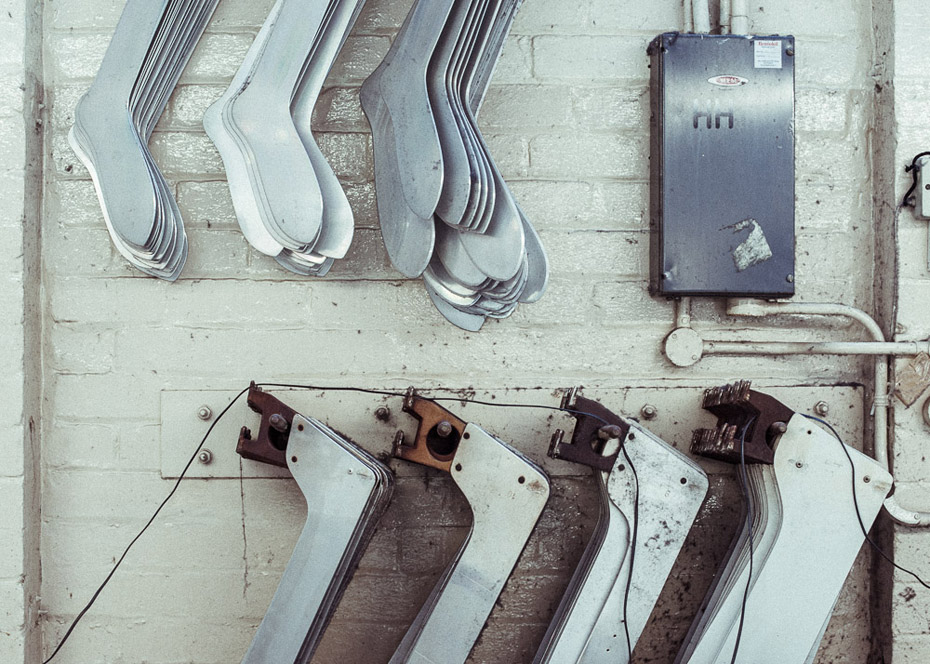 "You've got to pick the yarn and send it up to the plant. It's then got to be knitted, turned around and separated, so each individual sock is ready to be linked. Then the hand-linking takes place before going to the wet processing room and the finishing area, where they're scoured and softened in a big washing machine. Then they'll be tumble-dried and boarded on the steam presses, then they are examined and paired. Depending on what still needs to be done they'll have a foot transfer, they'll have their label printed, applied and then they'll be packed in sixes. Here they may have a sock-band put around them and a hook applied as well. Then they'll be boxed and put away on the shelves, waiting to be picked for orders," says Hall, the fifth generation of sock manufacturer in his family. Inside the factory, row after row of industrial knitting machines take up most of the space. Twenty year old Bentleys sit next to more modern machinery. But a lot of the footwork at Pantherella is still hand done. There aren't many sock specialists left in Britain today, and especially not on Pantherella's level. "On fine-gauge socks – which is our forte and what Pantherella is known for – the toe finishing and how the toe gets closed is where we use hand-linking techniques to ensure a very fine finish." This is a process that some machines can do and others can't, depending on what sock is being made: "Yes, the machines on the plant that can do the linking are only able to do plain socks, they can't knit and create some of the diverse patterns and ranges that are a very important part of Pantherella's background." It's good to know that man is still better then machines, at least sometimes.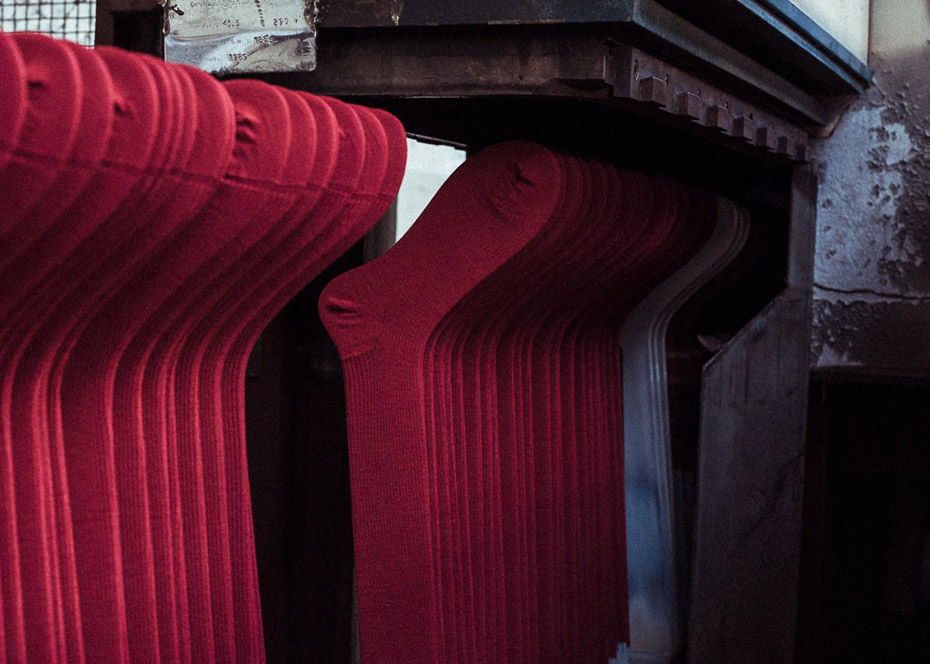 Panthrella was set up in 1937 by Louis Goldschmidt. Having started by making women's hosiery, the Austrian immigrant soon noticed a gap in the market for premium men's socks. "Louis realised that people wearing suits wanted something a little smarter than the chunkier socks available at the time, something a bit finer, more delicate and a more similar to the fabrics they were getting in weaving."That sentiment continues to shape Pantherella's output till this day. One of the recent developments to hit the Leicester factory is a the use of Escorial, one of the most luxurious wools available. The Australian wool is used for tailoring, so the fine corkscrew shaped fibres in your socks might match that of your suit.
Only three flocks of Escorial sheep exist today and Pantherella has the exclusive rights on the wool for its Autumn Winter 2013 collection. "We managed to find a supplier who'd been working in the suiting industry with a very fine micron wool for a number of years. We then spend six months debating what treatments and nylon blends we'd have to work into the yarn to make it perform as well as we needed it to for socks."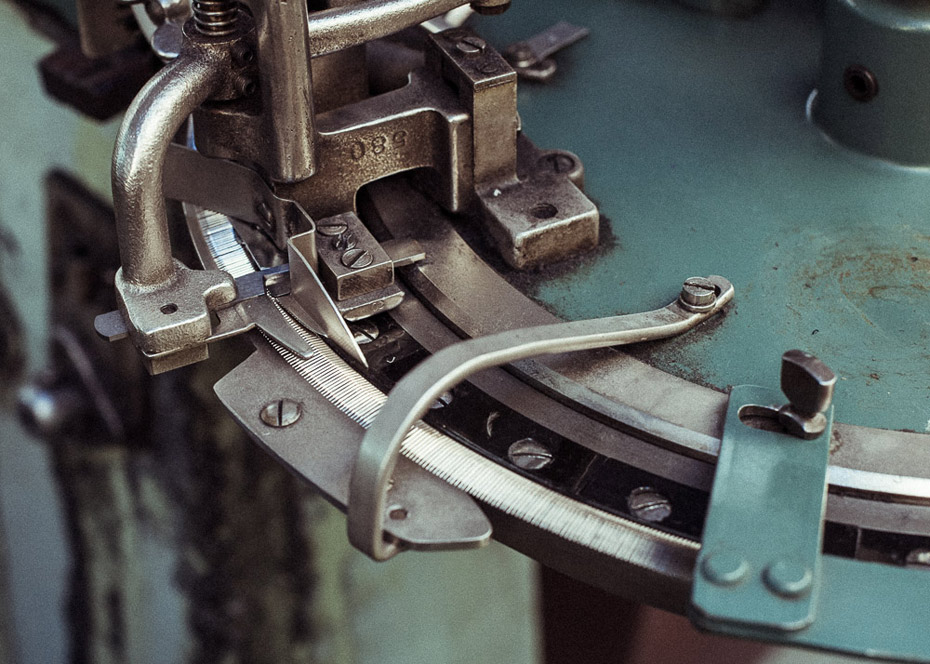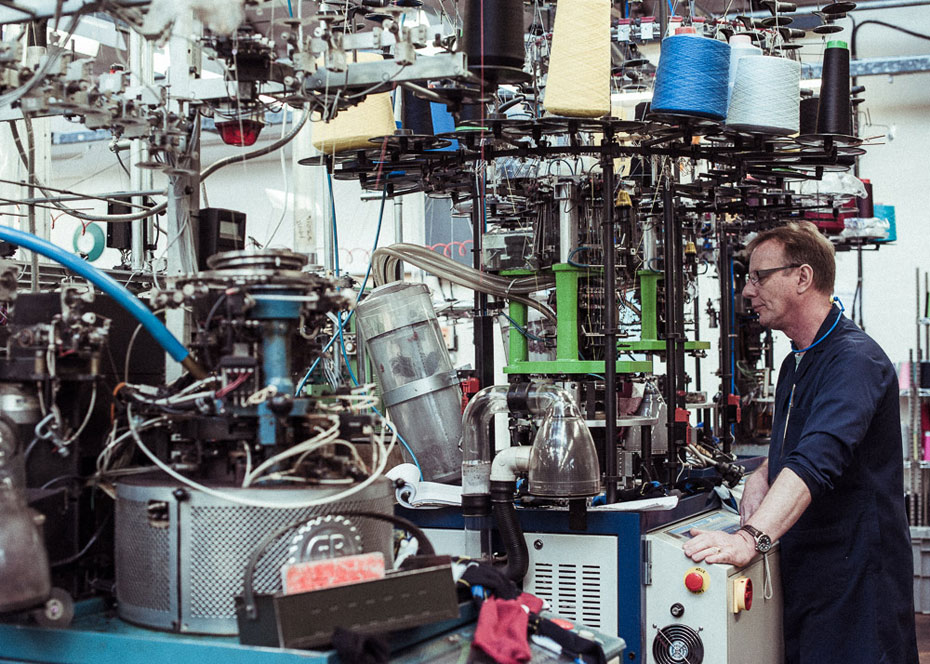 Escorial is a very fine micron wool but its softness is also due to it having a twist, a crimp, within the wool. Hall says it has the softness of cashmere but the durability of Merino wool: "There's a lot more twist in the fibre than with, say, merino and that gives it an airiness, a loftiness, that you can feel in your hand and that air trapped in the fibres adds more comfort when you wearing it. We learned this from the suiting and one of the more practical elements there was that it does't crease so easily due to it's natural crimp – and by that I mean how the wool grows on the sheep, how curly it is. And this 'loftiness' is noticeable in the sock too as it adds to the comfort." Whereas cashmere is well-known as a luxurious material, not many people understand Escorial's vantage points. That's something Pantherella has taken upon themselves to alter.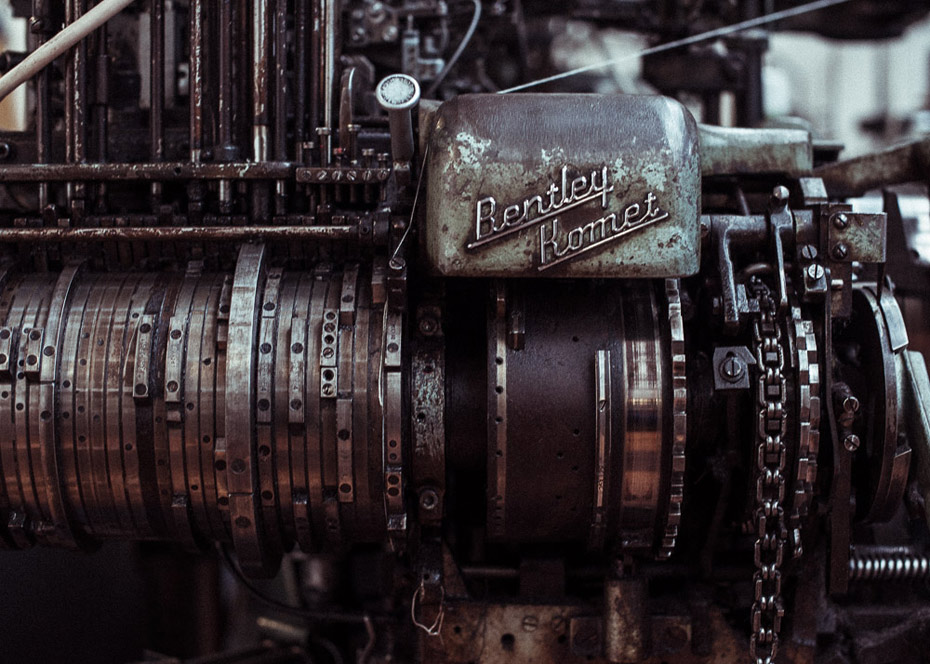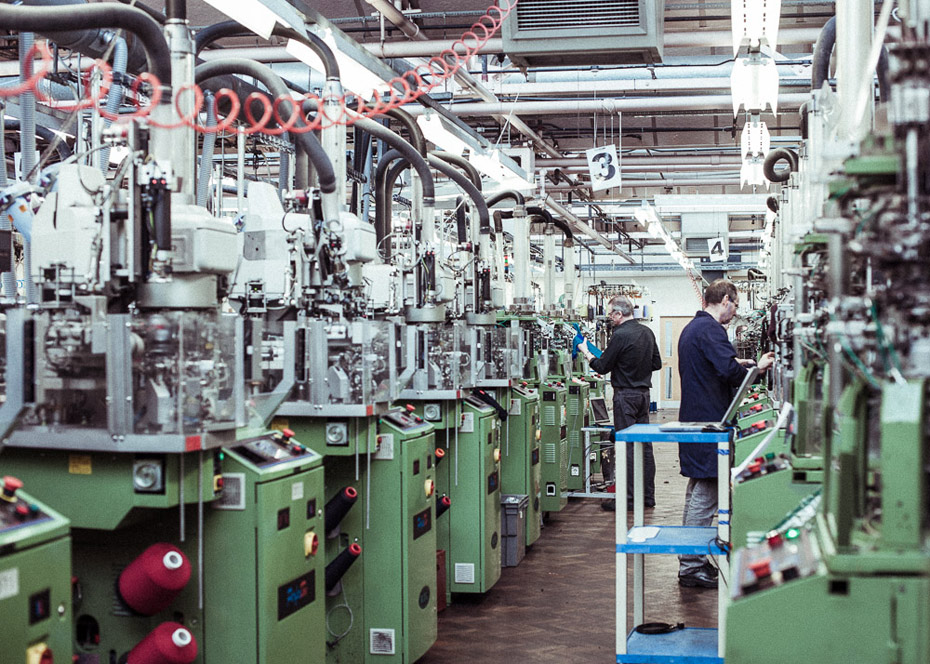 Escorial is a great match for Pantherella's AW collections but for Spring Summer they mostly use West Indian Sea Island cotton. Their signature socks include traditional British patterns, such as herringbone, houndstooth, harlequin checks and fairisle – reworked and tweaked in a Pantherella style: "Yes, perhaps we enlarge the harlequin design, or over-exaggerate one of the stitch details; make it bigger, slightly more scaled-up and visible, brighter or bolder." Whatever the material, colour or pattern, what Pantherella prides itself on is the fine knitting with which these socks are made. "A 200-needle fine-gauge is standard for us. Cheap supermarket socks will, generally speaking, be between 122-156 needle. For thicker socks it could be down to 96 or 88 needle. Our finest gauge sock is a 240-needle sock, that we market as a 'tailored sock'. Most of our socks are 'stretch' socks in a 70-30 ration of cotton to nylon, giving you the stretch that helps maintain a good, snug fit, as well as aiding durability. But that 240-needle sock is 100 per cent cotton, no nylon, so we make it in five set sizes. Welcome to the complex world of socks, welcome to Pantherella.www.pantherella.com