As VIU open up their first London store, creative director Fabrice Aeberhard explains what it means to be Swiss and how geography has an aesthetic impact on the brand's acetate and titanium frames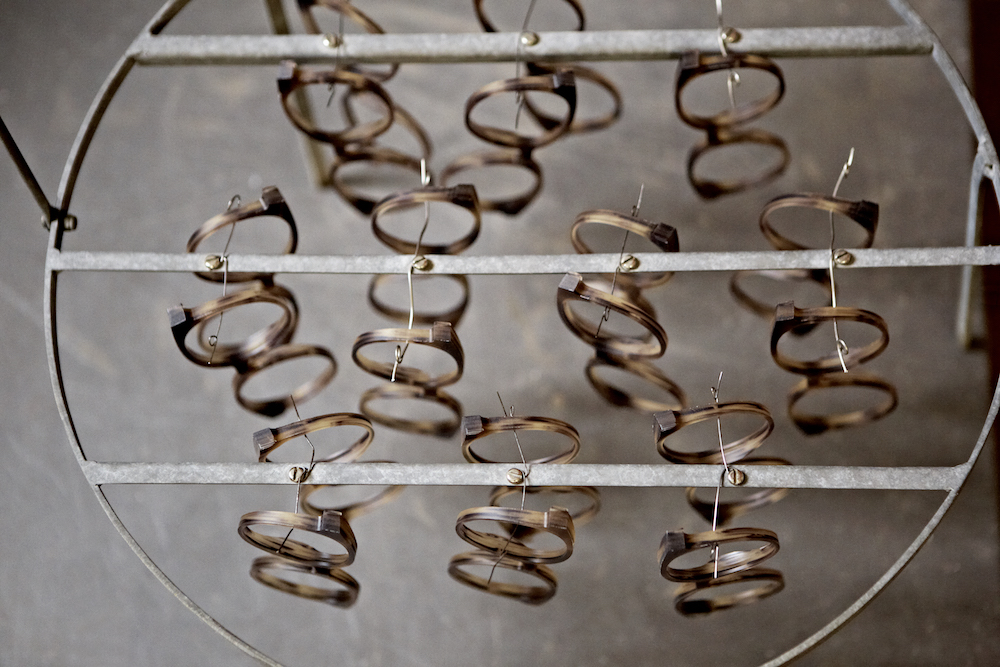 Somewhere in the Dolomites, Northern Italy's majestic mountain ridge, there's a family owned factory producing hand-made acetate frames. I can't tell you exactly where we are: the name of the village is secret, not for public consumption. That makes sense: eyewear production is like anything else, you don't give out your sources. This area of Italy is home to countless factories, producing spectacles for both large fashion conglomerates but also smaller niche and independent brands, like VIU.
The Dolomites have 20 peaks that are 3,000 metres or higher. It's perfect for seasonal adventure activities, like skiing in the winter and hiking in the summer. But eyewear production, that's an all year around job for the 13 people working in this factory. Touring the space you get a feel for the challenges of scaling hand-crafted quality into a sizeable business. Zurich-based VIU seems to have nailed it: though only founded in 2012 they have over 50 stores – including a new London location opening up this week in Soho.
VIU makes their acetate frames here. The titanium ones are produced in Japan. In fashion, those two countries are the very best for manufacturing in, and the same goes for eyewear. Add to that the perceived minimal design and efficient quality that comes with a Swiss passport, and VIU ticks a lot of boxes. There's an old school classicism to the brand, at least its backbone offering, that cements VIU as a wardrobe staple, the kind of pieces you can wear wherever and whenever.
Creative director Fabrice Aeberhard's vision is clear-cut: the classic designs are a foundation to stand on while experimenting with more directional looks going forward. Based on innovative techniques and raw materials such as acetate, titanium and stainless steel, VIU has managed to navigate a market that is often dominated by large global luxury brands and high street opticians by finding the right balance in terms of both design and price points. VIU isn't cheap, but it's certainly not expensive considering you get frames designed in Switzerland and made in Italy or Japan. Ahead of the store opening, Aeberhard explains why making frames is as much about making people feel comfortable as making them look good.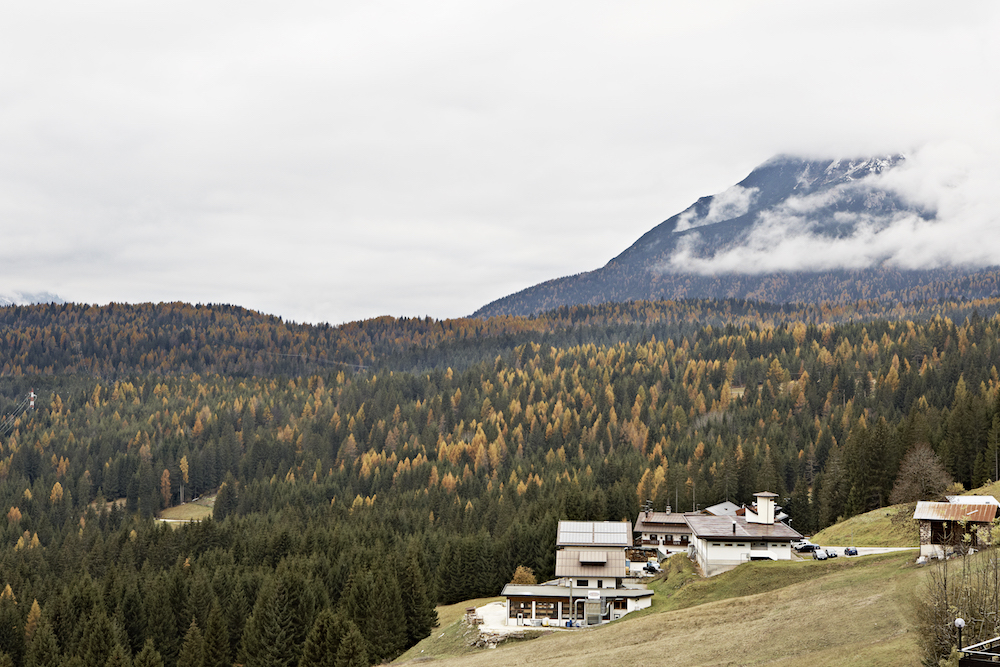 Why did you get into the eyewear business? What do you find fascinating about frames?
If you look at the everyday products we use, what is more extreme than something that sits in the middle of your face all the time? You need to get it right, or people will look strange and not feel right. It's quite the responsibility!
Yeah, there's a lot of trust put into you because not only is it an aesthetic thing, there's a medical side to it, it really has to work … people depend on their frames for survival. Or at least I do, as I'm severely short-sighted
Me too! But I'm always trying not to give the full potential to my eyes because I want them to have to work a bit. So, I wear my frames maybe a third of the time that I should. I don't have strong correction in my eyes. I need them for when I'm driving or watching TV. But for moments like this it's OK that it's not 100% focused … I like not seeing everything super sharp because sometimes when you walk around it's quite sad how dirty everything is. 
I've heard it from a few people actually, that they like living in a sort of fuzzy world… 
Yeah, life becomes a mix of colours, like a Jackson Pollock artwork.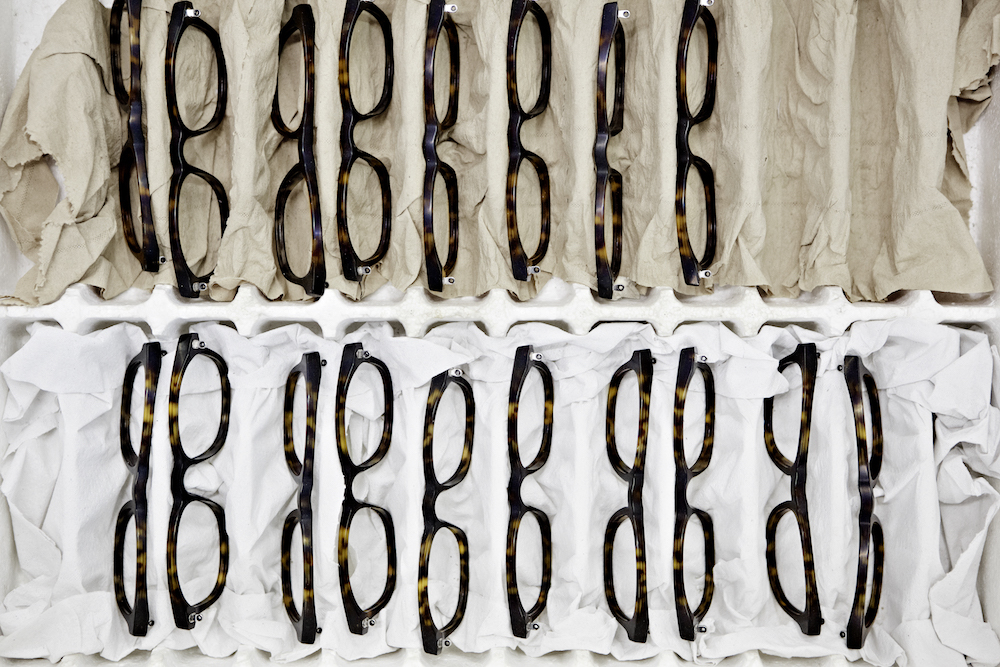 Yeah exactly. Well, when you put it like that it's quite nice. Life is like one constant artwork
I think frames have something very magical about them. You can either emphasise a character, making them stronger, making a man more male or women more female.
You say that but if you look at the VIU offering it's a very classic type of eyewear?
That is the beginning. When we built VIU, I always said our first three collections should be contemporary classics. Just because if you start with an edgy collection it's very hard to survive. But if you start with something that has more of a classic character, the foundation becomes more stable. That was my logical approach to building a base that we can actually make a business out of. We can build stores, we can build a strong machine and then we can start to create character and edge lines. So this is what we have been doing for three years, based on Italian classical art and languages and the natural approach of things.
When you design frames it seems to be very much in the twilight zone between fashion and product design. Would you ever want to work with clothing? 
What is very interesting about clothing is that it's basically about reinventing yourself every season, which is sick, but in a certain way there really is the need to actually reinvent everything.
There aren't that many Swiss fashion brands around, at least comparatively. How do people perceive Switzerland and, as a consequence, your brand?
Switzerland is seen as a humble place; it's very simple, structured and it's focused on the essential question of what defines something. To be Swiss also means to be very secure, always projecting five years ahead. And obviously that mindset has an impact on how we run our company.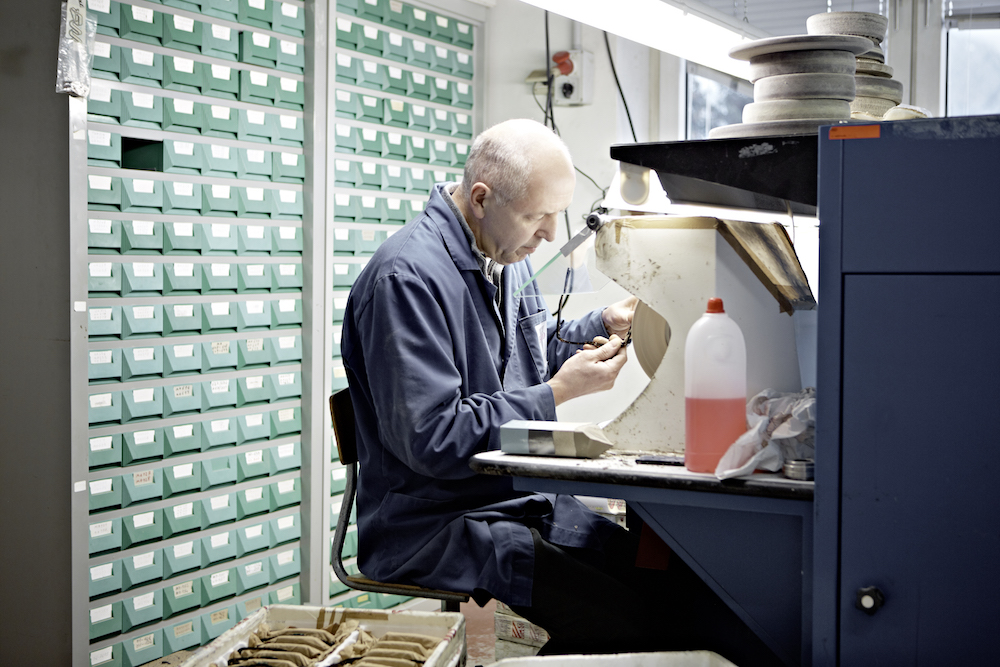 It's also a very fortunate country from a geographic point of view – you can borrow the pragmatism of your northern German neighbours but also the flare of the Latin countries
Yes, geographically, the surface that we are covering is very small, the longest distance measured in a line is around 400km. But in this very compact world you have so many cultures clashing together; we have a French part, an Italian, German and Austrian part that are all quite big, but also a Latin background that is still part of our culture. But once again, it just shows, you know that Switzerland cares about the future.
You know, if you look at politics, it is also our way of thinking of the future, as being neutral, as being negative but also a very positive side, we would never be too strong in one direction, so it means that when we move on it is quite secure and the population decides on the big topics. We do not have one guy at the top that is just shouting around, deciding on the direction of things. We have the "Bundesrat". We have seven Presidents, and one is always elected for one year as being the one ahead but he is not the one deciding, he is more like the leader of all seven for one year. And the departments are exchanging every year. This is also part of our system, that you cannot create a system that is corrupt. So with politics as with everything else, we are quite slow in changing, but that can also be a good thing. 
As a brand, where do you position yourself? Your price point is not cheap but it's not too expensive either; it's affordable I suppose?
I would say the most important thing for us is talking about prices being fair. It's not about being expensive or being cheap, it's a lot more than that. It's about being fair and conscious, and explaining to people what they are paying for.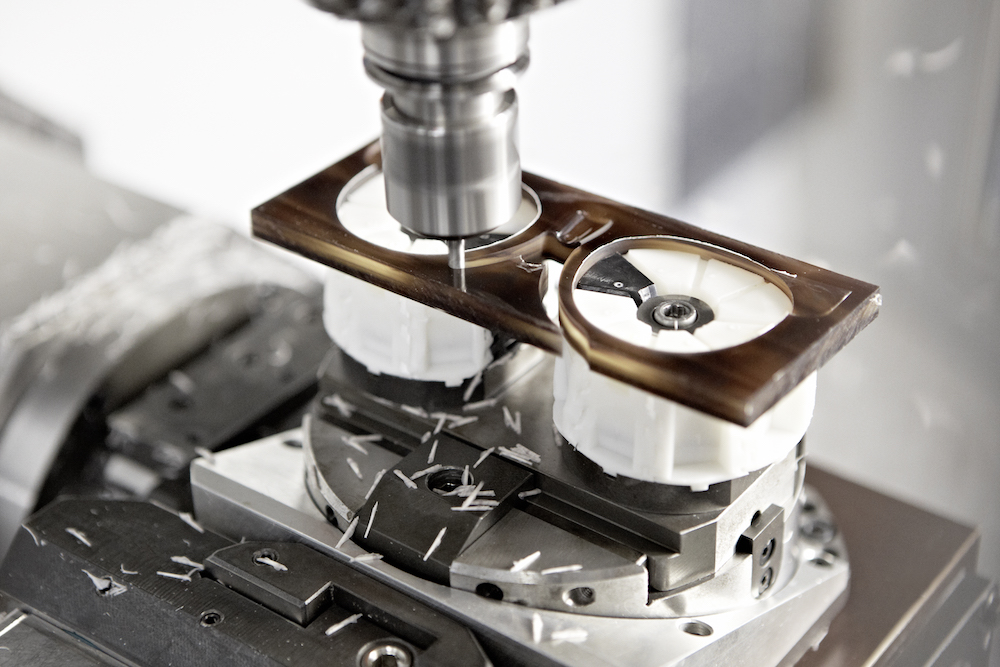 Is there a frame, that you would say sums up the brand?
Our titanium frames are very strong and it was also one of those moments where other brands saw us in a very specific way, because what we achieved in titanium was competing with the very best ones, like Dita and Thom Browne. So having that approach, that quality and that sense of lifestyle, but interpreted in quite a classical way of building and expression of the frame, that's a good way to describe VIU.
Photography Sandra Kennel
VIU, 5 Upper James Street, London W1F 9DG