Photographer Paul Barbera explains how an expedition to Japan inspired him to document the studios of the country's top creatives
I've never been anywhere quite like Japan. It stands alone as an island nation in the truest sense of the word; it's an anomaly I've been totally obsessed with for over a decade. Upon returning home after a recent trip there, I found I couldn't stop thinking about it. That's when my partner Queenie suggested that the country was ripe for a celebration of creativity.
It'd been a good four years since the release of the first volume of Where They Create, and I'd been looking for a way to bring a theme to the project and tighten up on a publishing front to create a series. Focusing on a country this time round seemed to bring the whole gamut of locations I cover under one banner. A book is a great way to consolidate experience into something tangible, and this will hopefully be the first in a series of looking at creativity, nation by nation. Of course, there are things I can find in America or Australia that I love, but I had to start with my favourite country: Japan.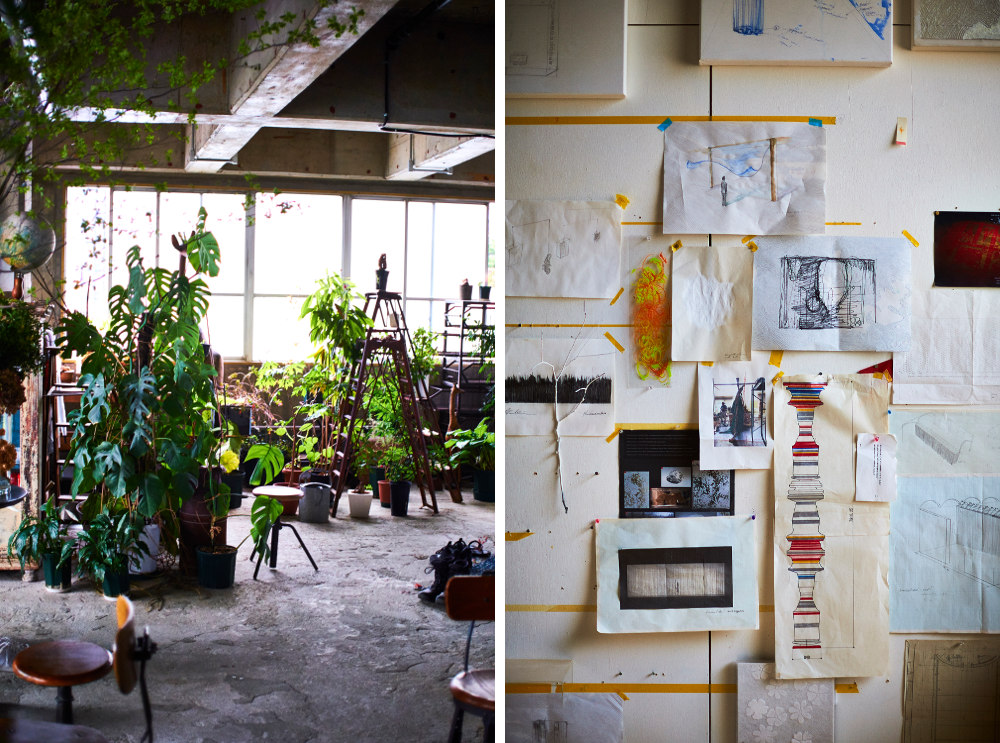 Even though I'd visited Japan numerous times before, the making of this book was the longest amount of time I'd ever spent in the country. It constantly reveals itself to you, and we found ourselves experiencing craftsmanship that goes back millennia. Even today, there is such a high level of detail, sophistication and refinement brought to everything, that it makes you realise what humanity is capable of.
In the West, objects are inanimate, but in Japan everything is living: everything is animate and has a life force. That changes your whole perspective when you're making something that is living rather than something static. I really felt this when I got the chance to hold a 500-year-old katana when visiting a place outside Tokyo. It was so old that you're not even supposed to breathe on it, as someone's breath will affect the surface of the blade; strangely, it still felt like I was holding something brand new. Kaizen, a word that roughly translates as 'continual improvement' really sums up the attitude towards Japanese creativity, and it's just as relevant now as it was when that blade was created.
There's a reason Japan has the world's third largest economy: they're not exporting grain, they're exporting ideas and ingenuity. In making the book, persistence was key as the Japanese are famously private. This was definitely the toughest thing we faced. Native Japanese people I've spoken to cannot believe how many people we managed to include during the course of my two-month stay.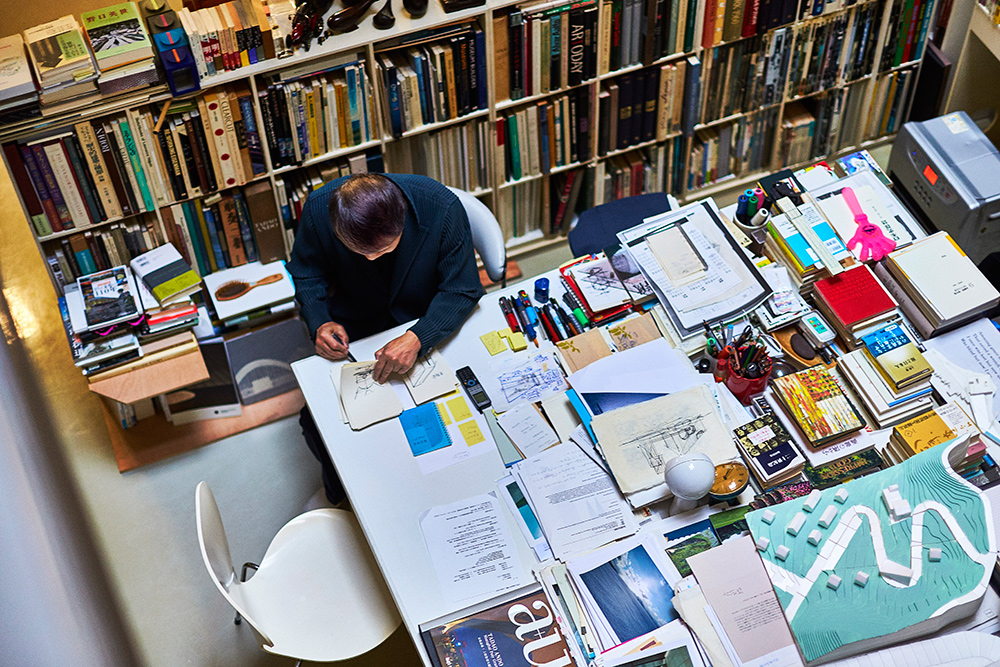 Bringing the likes of Tadao Ando [Read PORT's exclusive interview with Tadao Ando here] on board was particularly challenging, for example – borderline hilarious, even. He only accepts handwritten letters and faxes…I mean, who has a fax? But after a lot of negotiation, we did it.
It was the same with Nendo, who is probably Japan's most profound designer right now. I'd shot him for the past seven years at the Salone del Mobile in Milan and for Vogue Living, but it still took three 'nos' before he finally came around and said yes. It's a very Japanese trait, but I think we really managed to achieve something special. Two of the studios, Simplicity and Nuno, had never had their offices shot ever, which was a crazy honour. There's a shot of Ogata-san from Simplicity sitting at his desk, and I guess that has never been photographed in this way before..
The right team made this book possible, and writer Kanae Hasegawa really understood that we were trying to find out how these individuals had arrived in their creative spaces. Plus, she knew about 40 per cent of the people featured! I can't wait to share it with the world.
Photography Paul Barbera