The French brothers talk us through their presentation ahead of the Fair's opening today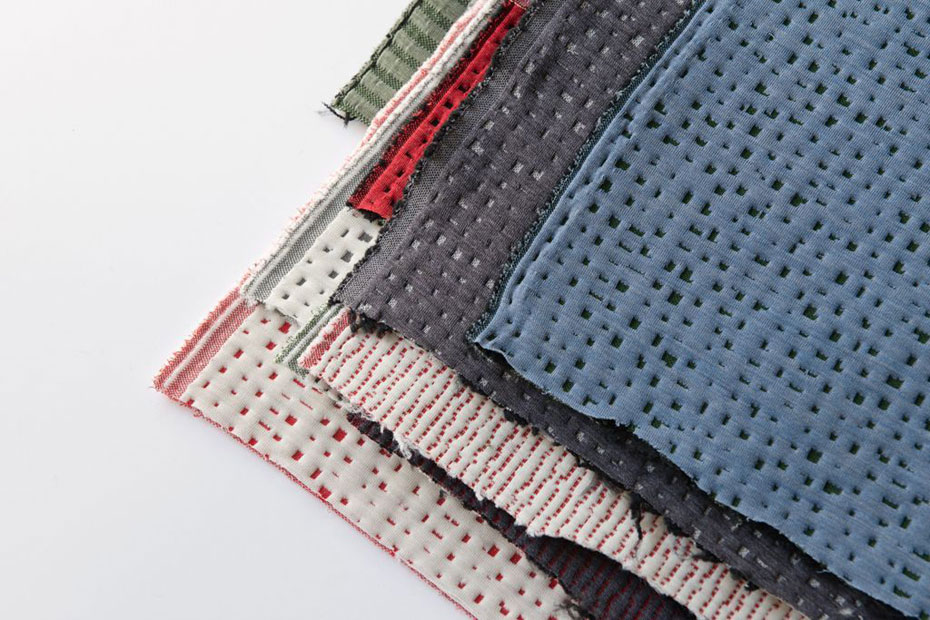 Paris designers Ronan and Erwan Bouroullec turned heads in Milan last year with their installation for BMW, which featured a group of slowly rotating platforms, surrounded by suspended strips of blue fabric that aimed to evoke the quiet motion of the German firm's electric cars.
The brothers' Gabriel Chandelier, comprising of 800 crystal modules attached to a flexible stainless steel skeleton and illuminated by LED bulbs, became the first permanent piece to be installed in the Palace of Versailles. Italian lighting brand Flos launched the Bouroullecs' Aim lamp, and the pair were the subject of a retrospective exhibition at Paris institution, Les Arts Décoratifs.What are you presenting in Milan this week?
We are presenting several projects: a chair collection with Mattiazzi, UNCINO; a table collection with Magis, Officina, (a system of table legs made of wrought iron with a newly made geometric shape to hold up tabletops of different sizes and natures). We've also started collaborating with Glas Italia, Diapositive, which is a collection of desks in two sizes, two benches and a shelf. All are made of thermo-welded glass, which we've combined with elements of wood and felt in order to get away from the impression of fragility. Finally, we've made three 3D textile collections for Kvadrat called Moraine, Gravel and Canal that are being presented at their showroom at Corso Monforte.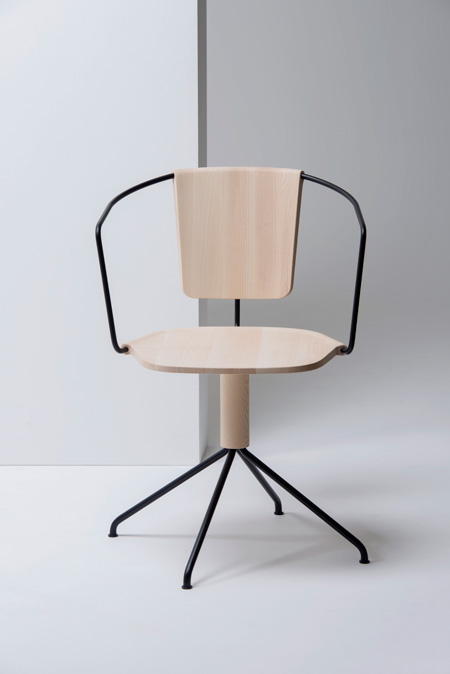 What can you tell me about the development of the UNCINO collection?
With the UNCINO collection, we continue our collaboration with Mattiazzi and the idea of sculpting wood, both by hand and with numerically controlled milling machines. The result is a family of wooden task chairs comprising of sculpted wood, held in place by simple metal rods. The metal structure joins the pieces of wood in an almost organic overlap, as the wood embraces the metal rods whose form subtly appears on the wooden surface with a sensitive prominence.
How important is the Salone del Mobile on the global design calendar today, and how important is it to you both personally?
In a way, the Milan Furniture Fair is an unmissable appointment for a designer nowadays, firstly, because it allows you to feel how the industry is, and secondly, because it allows you to meet other design professionals as well as our collaborators. Milan offers an extraordinary opportunity to gather most of the elements that, combined, make the design world today, in one place.
An anecdote we'd like to share that occurred not at the Milan Fair, but at the Salon du Meuble in Paris, is when we met Giulio Cappellini 16 years ago. He commissioned our first industrial design projects, notably the Lit clos (Closed Bed) and the Spring Chair. Whether it's in Paris, or in Milan, one day, one meeting, can completely change a designer's life.
Words Alyn Griffiths