Phil Rhys Thomas goes boat-shopping and discovers how big business keeps the commitment to craftsmanship afloat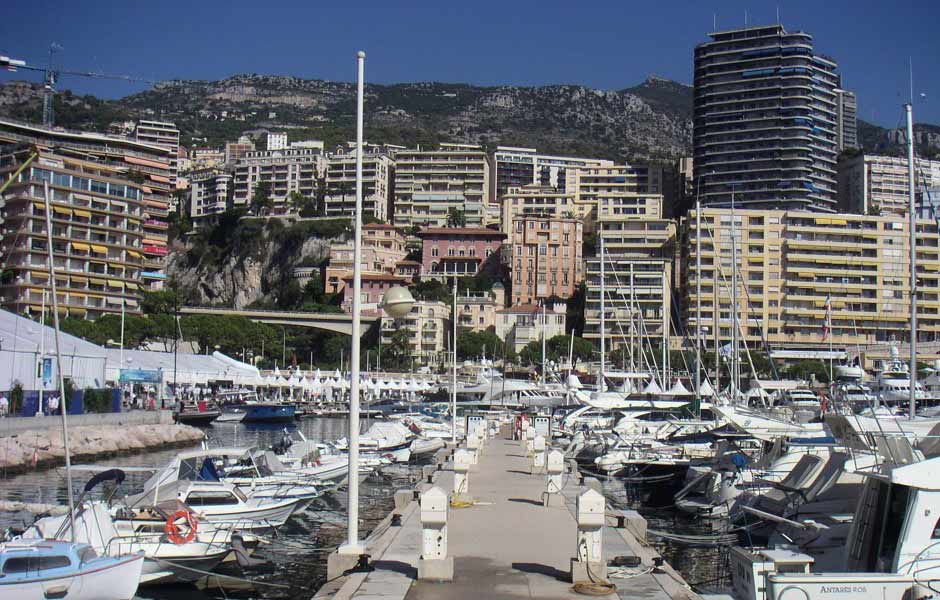 When the people around you are using more BlackBerrys than iPhones, you can only be in one of two environments: somewhere very rich, run by bankers, or somewhere very poor, overrun by housing estates. This is the former: Monaco, a city-state where you can pay an outrageous amount of money on a flat and a miniscule amount on tax – and where the nearest housing estate is in another country.
In front of me lie Pamela, Alex, Lady Christina and Queen Marion – each of them bigger, curvier and lovelier than the last. For a man of means, these beauties are the ultimate playthings, bobbing up and down in the sun, waiting to answer his wildest dreams.Because when you're spending €39 million on a 60-metre super-yacht, it's made from scratch to reflect your every desire. A helipad on the roof? No problem. Cushions shaped like swans? Why not. A Rolls-Royce painted to match the hull? Very good sir. What customers seem to want most are monogrammed towels: when it's this big, your boat is a serious investment in your personal brand.
When designing a product on which – provided it floats – you can mount literally anything that money can buy, not knowing where to stop can become a big problem. As one boat-builder reminds me, "The ego is unlimited." Fortunately, there's at least one shipyard on show here that remains stubbornly Italian in its commitment to quality of craft and what it calls the "finest art on water". Though the rides coming out of Costruzioni e Riparazioni Navali in Ancona are certainly pimped, CRN's sales director Luca Boldrini tells me they like to restrict the size of their bespoke babies to between 60 and 80 metres "so as to satisfy every ship owner's needs in the best possible way". What this means in practice is that they look better, shorter.
For somewhere committed to travel – and this is a place stuffed with cars and boats and places to park them – Monaco remains curiously static in the way it presents itself to the rest of the world. So who buys CRN's super-yachts? The clues lie in the details spread around town: the endless road-signs pointing you in the direction of the nearest defibrillator, and the local magazines printed in French, English and Russian, are a pretty good indication of the age and background of some of the customers.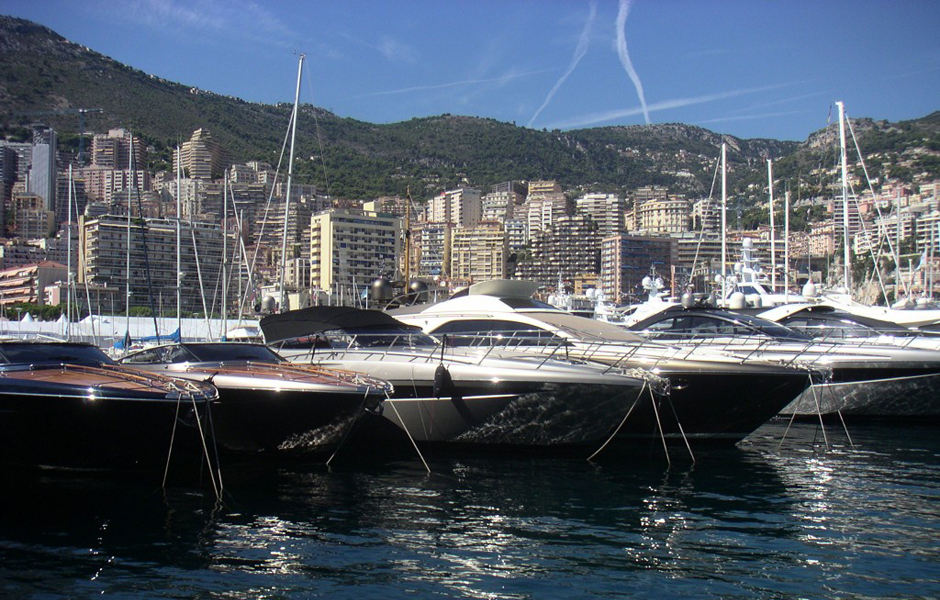 According to Luca, "Ten years ago, boats like these were a status symbol – you bought something to show off. Today, clients want privacy and a boat is one of the unique places they can hide." He takes a drag on his cigarette before continuing: "Ninety percent build a boat to be with their family."
Many buyers like to conceal their identity even before they've taken delivery of their new toy. Even so, it becomes easy to narrow it down to nationality after a little training, based on the idiosyncrasies of each boat: "Italians want to have a lot of outside space, Americans want cinemas, gyms and a spa. The Chinese want closed spaces to do karaoke." The growing Asian market is a radical departure in how new super-yachts are designed, with life being lived inside the boat rather than on the water. And the buying process is different between nationalities too: "Europeans come and see the boat. Arabs call you. The Chinese want private presentations. And Latin Americans want to try it, to feel it." Despite the downturn, big boats remain big business.
* * *
In an industry where taste doesn't always come as standard, the iconic pleasure-craft maker Riva offers a master-class in brand preservation. Alberto Perrone da Zara, Riva's sales manager and a man whose job relies on a big Italian personality, believes that "to create a legacy and a heritage, you have to be obsessed" because it's a "lot easier to design a than an iconic brand". Today that means both good and bad things. On the one hand, Alberto says, "We don't do anything that contaminates the brand values" (although he does show me a picture on his mobile of a recent customer request – in shocking pink). But on the other, Riva has become a victim of its own success: "We've been copied by everybody. I have gone to other boat-owners and told them to send [us] a bottle of champagne," he says smoothly – a small price to pay in an industry where patents are difficult to come by.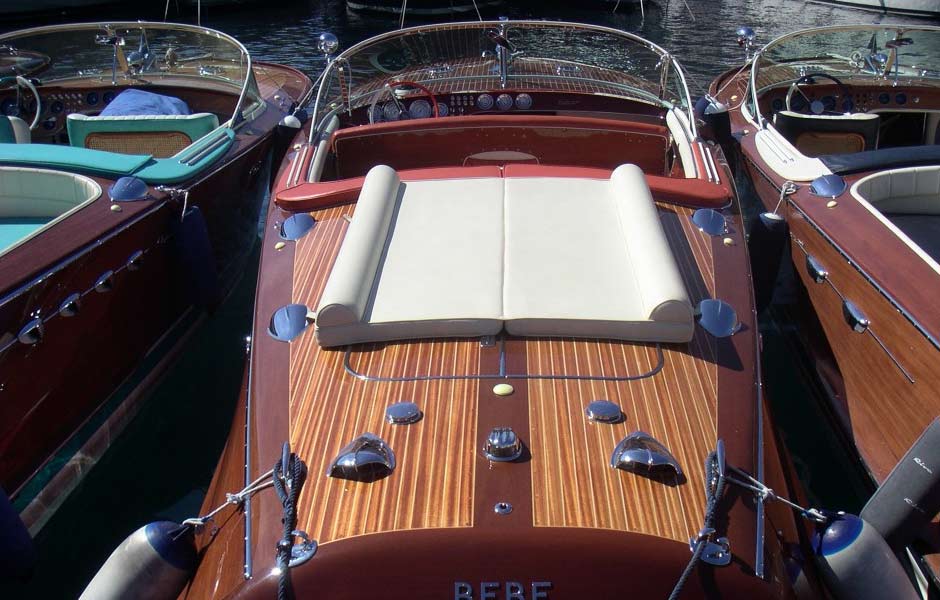 Given their commitment to pleasure, there's one simple thing – unlike your average car – that Rivas surprisingly lack: cup-holders. But that's until you realise the reason for it. "Cup-holder is like a swearword at Riva," says Alberto, who explains the "styling responsibility – like the Beetle or Mini" that Riva's heritage has bestowed on the brand. He illustrates his point in a way that confirms these boats are Italian through and through: "High heels come at a price. They look good but they hurt. So no cup-holders."
No cup-holders is probably not something that bothers Riva's global network of owners' clubs too much, the largest of which – perhaps surprisingly for something so quintessentially Italian –
is based at Lake Tahoe in Nevada. Until recently, many owners tended to be older gentlemen who favoured the mechanical beauty of the vintage models, but these days, along with the requisite trustafarians, there are more first-time brand-new buyers who've made their money from dot-coms and private equity too.
Like so many industries, however, the real stars of the show remain behind the scenes rather than behind the wheel. They are the master craftsmen – the Pietros, Ernestos and Carlos – who painstakingly make the boats, obsessing over every detail until it's just right. According to CRN's Luca, "No product in the world is so artisanal" – and it's true that, whether you're looking at a classic Riva or a floating palace built for an oligarch,this is an industry founded on engineering perfection – and the sort of technology the army would swap a general for.
Before I go, I drop by Riva one last time and ask Alberto who gets the final say when a husband and wife order a boat, only for each to have different ideas on fitting it out. The easy smile vanishes and he answers without missing a beat: "Always the wife," he says.