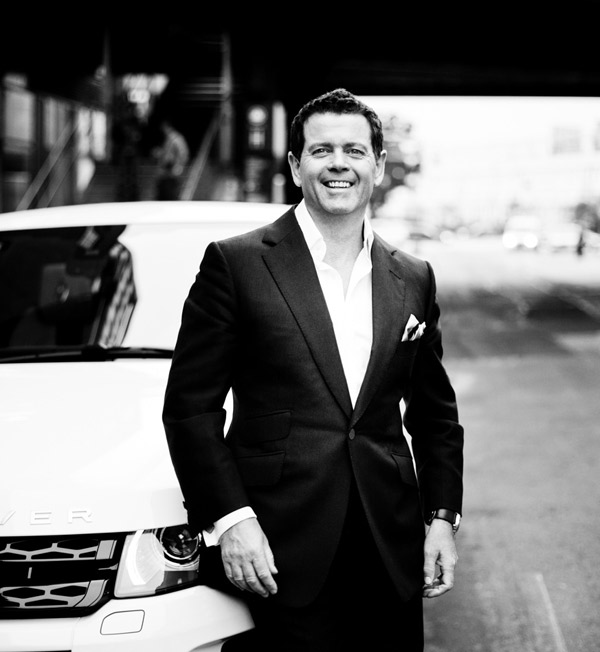 Land Rover's design director, Gerry McGovern talks monocoque bodies and clamshell bonnets with Alyn Griffiths
The origins of the Land Rover brand can be traced back to 1948, when the Rover Company's chief designer Maurice Wilks decided to develop a rugged and dependable four-wheel-drive vehicle. Since then, Land Rover has survived a tumultuous series of mergers and takeovers (it is currently owned by the Indian Tata group) and has adjusted its focus towards creating premium products that retain the practicality of their predecessors. The new Range Rover, which is currently undergoing its global launch, is the culmination of this strategic shift and Gerry McGovern, Land Rover's design director since 2004, says that design has played a key role. "For some time now we've been making the transition from producing generic four-by-four vehicles to producing luxury products," he explains. "We have a unique brand and a heritage that's based on capability and we need to be careful not to dilute that but we also don't want to be harnessed by it."
"The Range Rover has a massive following and when we talk to our customers they say,
'Don't change it, just make it better'"
In press releases the new Range Rover is described as "the world's finest luxury 4X4" and McGovern insists it was created in response to consumer demand, as, unlike other areas of the car market, "the premium sector is growing, particularly in the developing BRIC regions (Brazil, Russia, India, China) where sales are booming." The Range Rover responds by offering greater levels of comfort, space and luxurious detailing than its predecessors, but while this appears to be what the market wants, McGovern is wary that the perception of luxury has been somewhat sullied in recent years. "There is a view that is about being materialistic and lacking social responsibility but if you buy a Land Rover or a Range Rover you're not going to replace it in a couple of years; longevity is in the DNA of the brand."
The company is also focused on innovation, challenging its engineering department to break technical boundaries in pursuit of better performance and improved sustainability.
The Range Rover's lightweight all-aluminium monocoque body structure, for example, helps to reduce the vehicle's weight by 420kg, resulting in performance and handling improvements as well as better fuel economy and CO2 emissions. McGovern is keen to stress that this insistence on improvement involves close collaboration between designers and engineers and results in vehicles that don't just look better, but do their job better too. "Design is the key to creating desirable products because it's design that makes that emotional connection but it needs to be backed up by true engineering integrity," he asserts.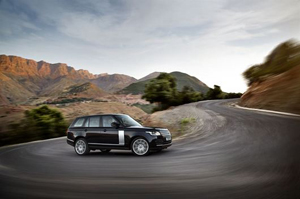 Visually, the floating roof, clamshell bonnet and imposing front grille of the new model clearly reference previous generations of Range Rovers but attention has been paid to producing a better balance in the overall proportions and the application of the latest materials and technologies make this a vehicle tailored to 21st Century living. "The Range Rover has a massive following and when we talk to our customers they say, 'Don't change it, just make it better,' and what they mean is that they want it even more luxurious, even more refined," says McGovern. And that's exactly what the new one does.