PORT's design editor, Alyn Griffiths, picks his top 10 from the 400 events and exhibitions than ran across the capital during London Design Festival 2015.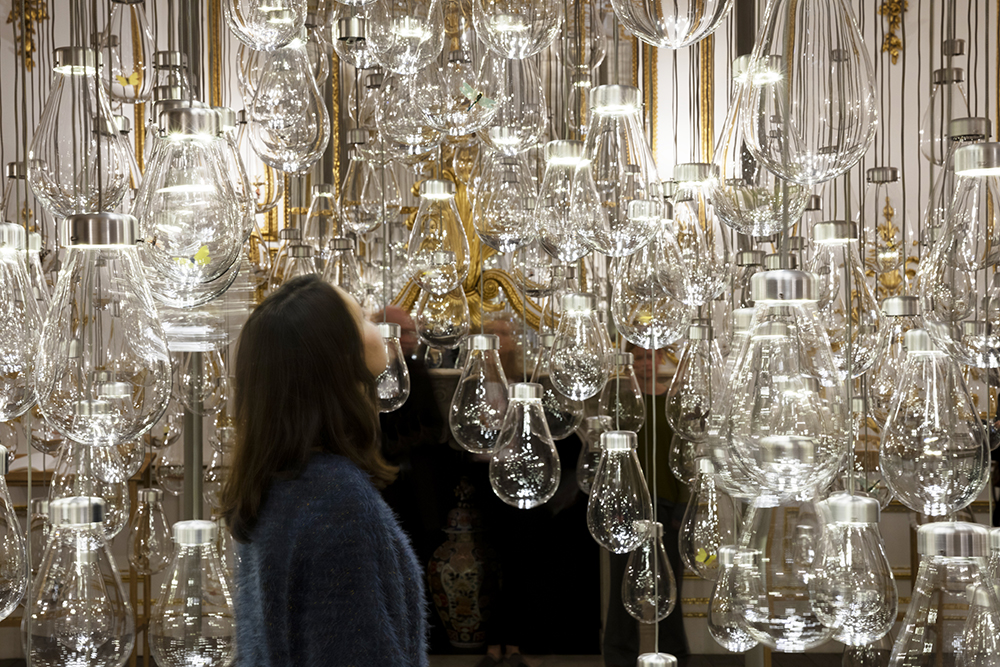 Curiosity Cloud by mischer'traxler at the Victoria & Albert Museum
A highlight of this year's strong programme at the Victoria & Albert Musuem was the Curiosity Cloud installation created by Austrian duo mischer'traxler for champagne house Perrier-Jouët. Two hundred and fifty mouth-blown glass globes were suspended in the museum's Norfolk House Music Room, with each one containing a hand-made insect. Sensors that identified the presence of visitors in the room triggered a mechanism within the globes that caused the insects to flutter around and collide with the glass, creating a cacophony of noise and motion.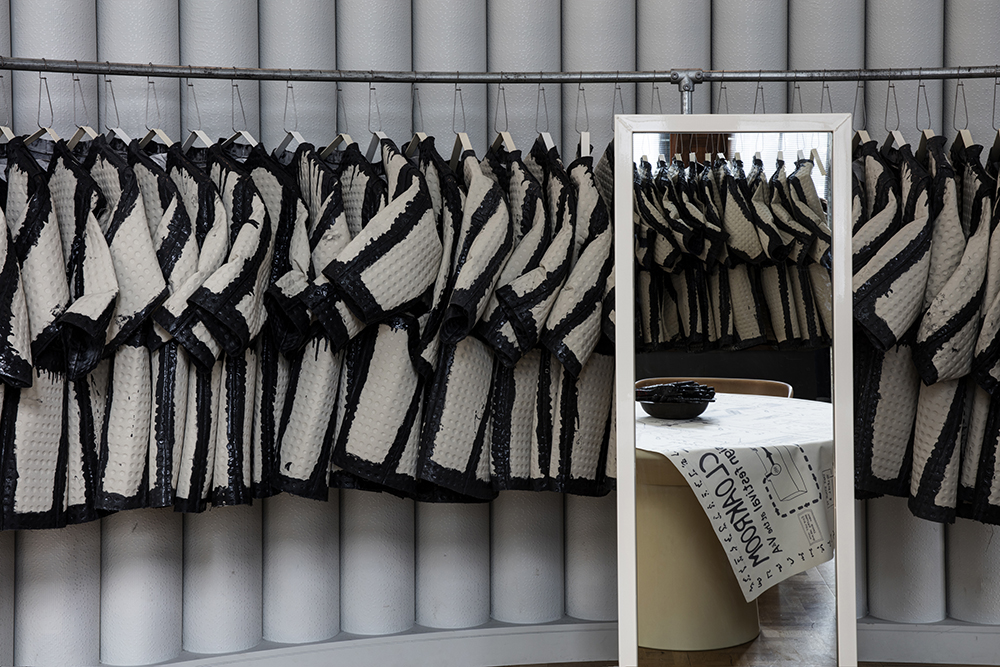 The Cloakroom by Studio Toogood at the Victoria & Albert Museum
Elsewhere in the V&A, Faye and Erica Toogood produced a participatory installation that encouraged visitors to don a utilitarian-looking garment made from Kvadrat's Highfield fabric, which incorporated a sewn-in map of the museum. The map led them on a trail to discover sculptural representations of coats that responded to their setting in various galleries. Fusing Studio Toogood's core competences of fashion and design, the project highlighted craft skills by reinterpreting the coat motif in materials including wood, marble, fibreglass and metal.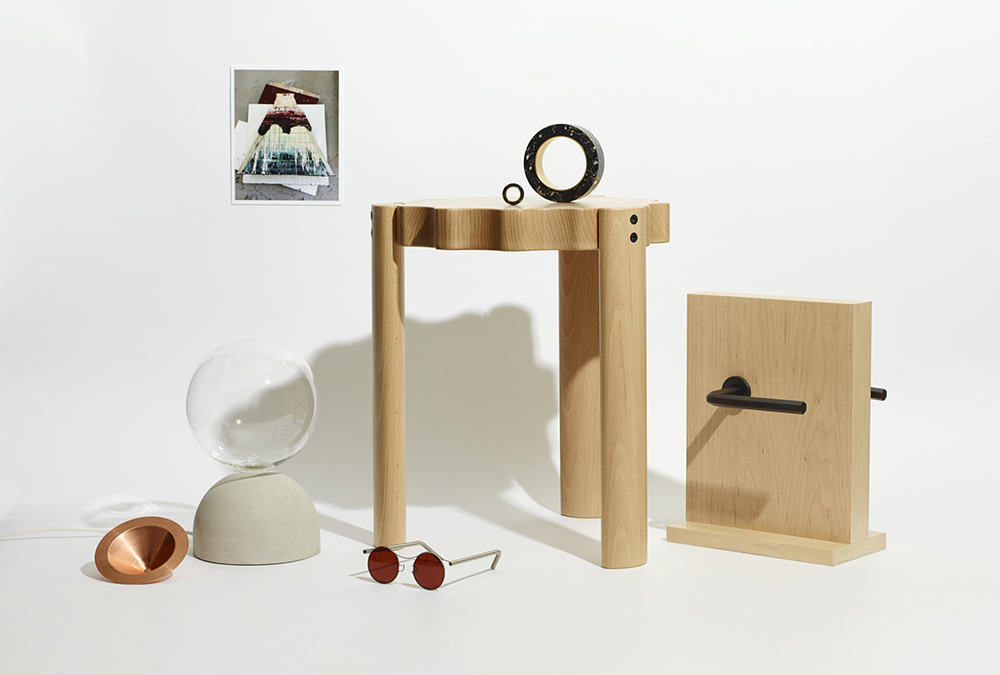 Ready Made Go at Ace Hotel London Shoreditch
In east London, the Ace Hotel is establishing itself as one of the festival's key venues – for both exhibitions and late-night entertainment – and this year it presented the results of a project that invited local designers to produce items for permanent use in its communal spaces. Organised by Laura Houseley of Modern Design Review magazine, the outcomes of Ready Made Go included a door handle, a stool, ashtrays, lights and decorative objects that, unlike much of the more speculative design on display during the festival, will remain in use long after the event has ended.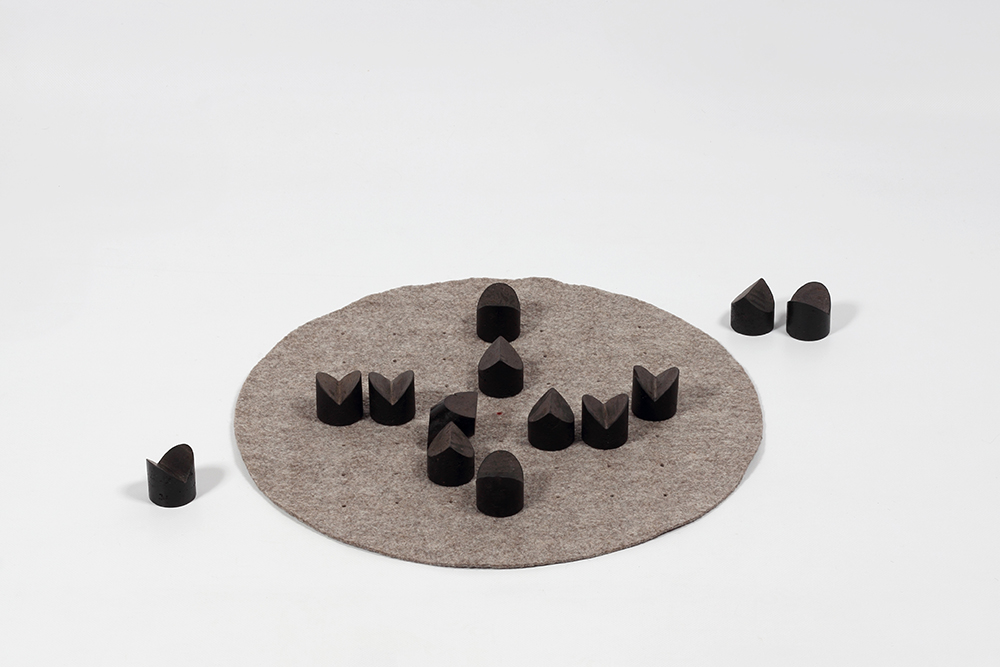 The Souvenir Project at the Rochelle School
Nine objects designed to challenge perceived notions of Ireland were displayed at The Souvenir Project, an exhibition curated by Jonathan Legge of online retailer Makers & Brothers. The esoteric products were intended as alternatives to more conventional souvenirs and included a towel printed with a graphic pattern based on dry stone walls, a solid bronze paperweight shaped like a potato and a board game with pieces made from compressed peat sitting on a felt mat. According to the organisers, "each souvenir embodies cultural and material characteristics unique to Ireland and of each of their designers and makers."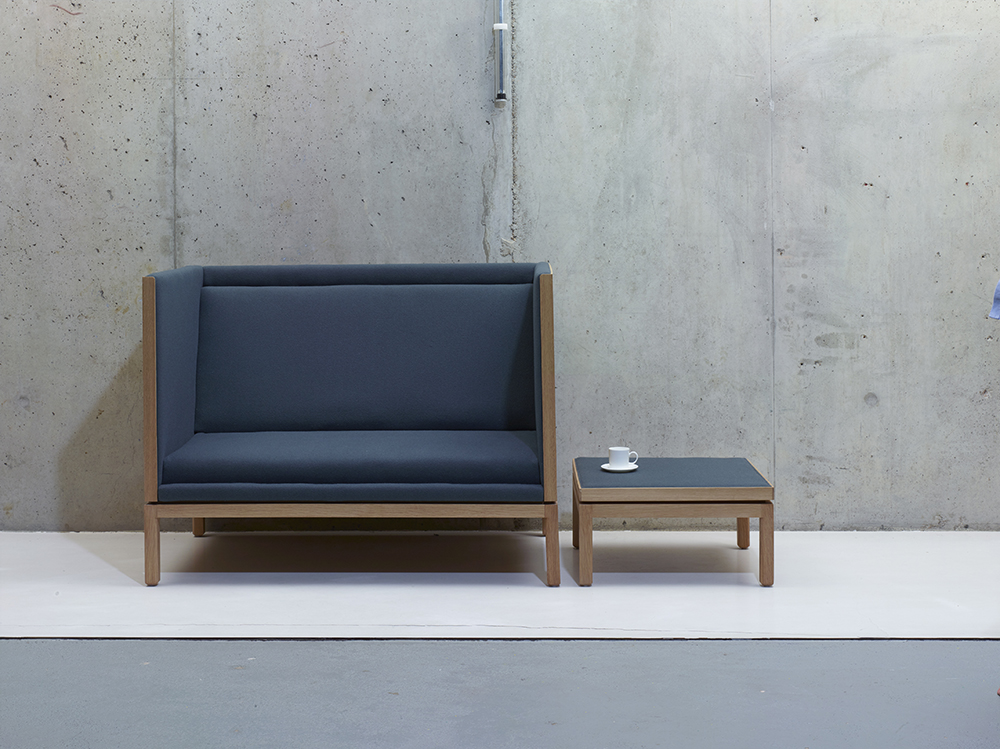 Sofa in Sight at SCP
Shoreditch design store store SCP celebrated its 30th anniversary by launching a collection of six sofas designed to utilise the expertise of staff at its upholstery factory in Norfolk. Among them was a boxy timber-framed design suited to commercial projects by first-time SCP collaborator, Michael Anastassiades, and a comfortable hammock-inspired sofa by Lucy Kurrein, featuring a canvas sling supporting its plump cushions.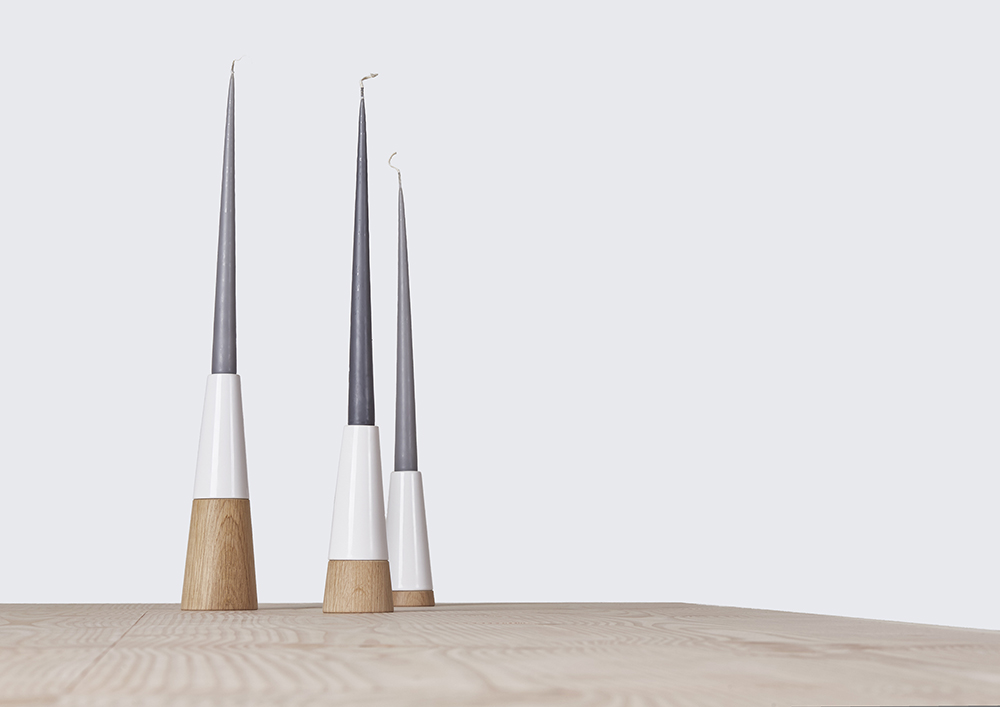 Benchmark and 1882 at The Future Laboratory
At The Future Laboratory in Spitalfields, furniture brand Benchmark and ceramics manufacturer 1882 collaborated on a candlestick that is part wood, part porcelain. The products were being produced in a makeshift workshop, with visitors invited to get involved in the making process. Benchmark also presented a range of simple furniture with concealed storage by British designer Max Lamb. The Planks collection uses boards of different sizes to create functional furniture that reduces waste.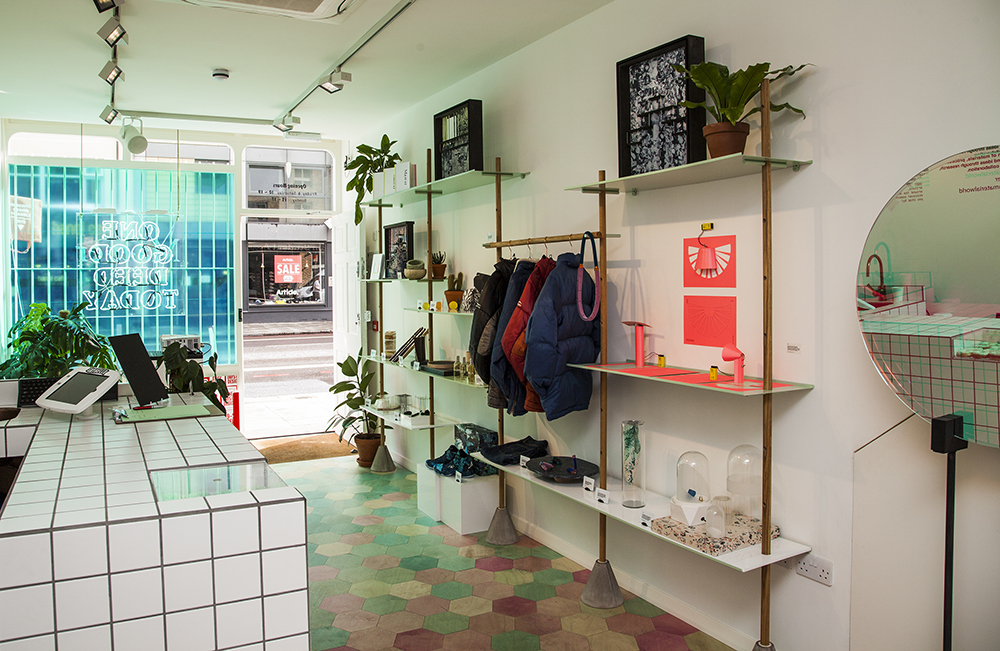 Artist and designer Seetal Solanki launched her new materials research consultancy Matter at a shop in Shoreditch with a group show that demonstrated different approaches to exploring materials through design. The exhibition included Amy Radcliffe's "scent camera", which captures the scent of an object so it can be distilled and translated into a perfume, and edible materials by Miriam Ribul that can be cooked in an everyday kitchen. "It's about challenging the perception of materials," said Solanki, who hopes to help people from different industries understand how they can use and adapt materials in new and innovative ways.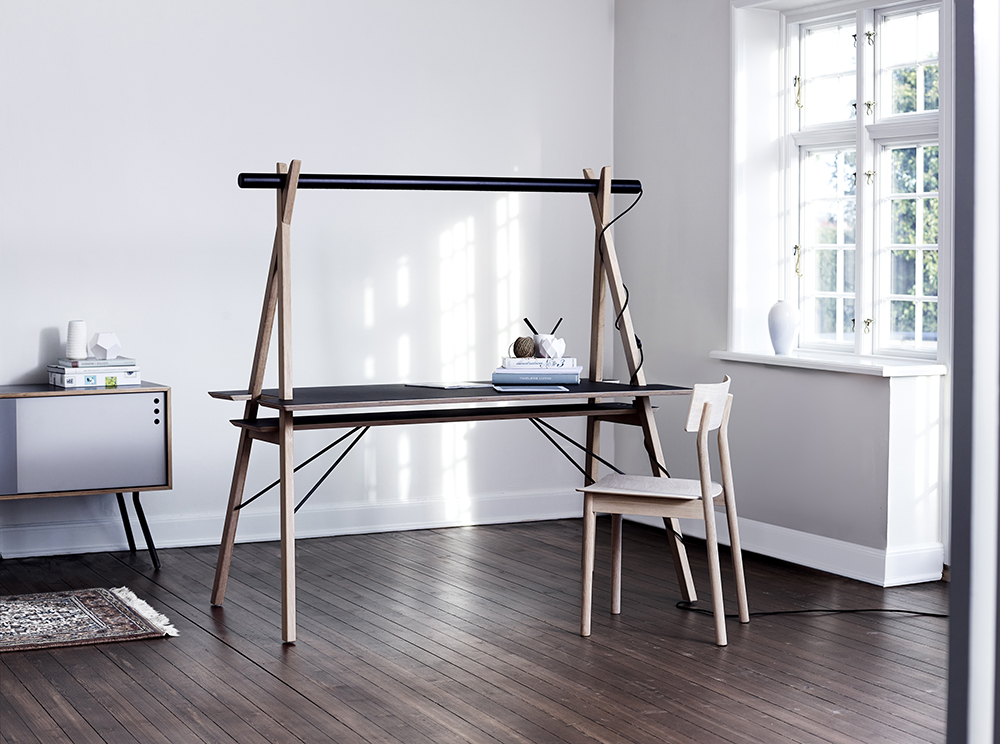 The Designjunction trade fair relocated this year to the former home of Central Saint Martins art school. Within its maze-like corridors and rooms I came across Danish brand Woud, which launched earlier this year and was showing pieces from its debut collection. The company focuses predominantly on working with emerging designers to develop products with a Nordic sensibility. That means pared-back, elegant forms combined with refined materials and characterful details.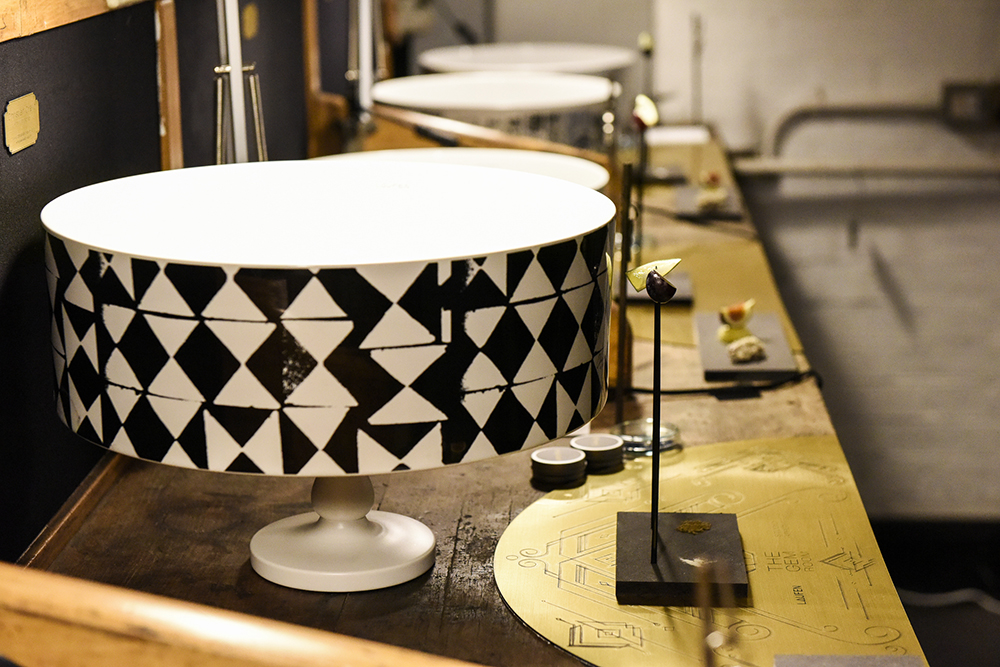 The Gem Room by Studio Appétit and Laufen
Also at Designjunction, Ido Garini of Studio Appétit created an experiential eating event for Swiss bathroom brand Laufen that challenged ideas about the value of various foods. Situated in the school's old jewellery workshop, The Gem Room took inspiration from Laufen's SaphirKeramik material, which contains a mineral also found in sapphires to enhance its hardness. Among the unusual foodstuffs devoured by the guests were highly concentrated cheese and oysters in a powdered form, crystals made from pure sugar and a chocolate bar with no nutritional value spray painted in gold.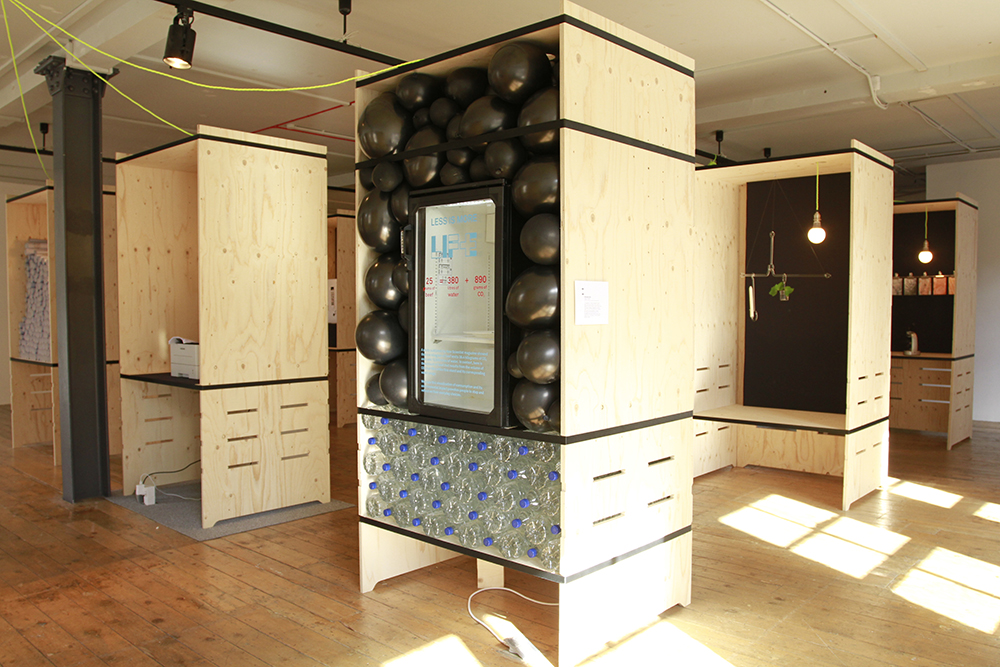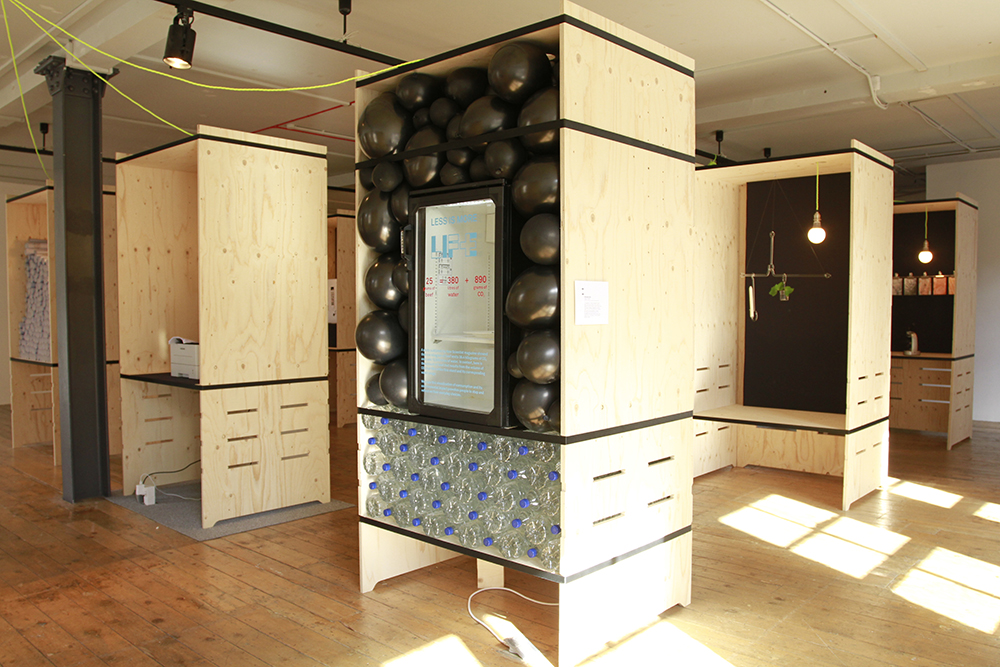 2°C: Communicating Climate Change at The Aram Gallery
One of the more thought-provoking events during the festival was an exhibition at The Aram Gallery that explored the possible implications of climate change. Organised by design publication Disegno and curated by The Aram Gallery's Riya Patel, the exhibition included contributions from 10 designers and studios who were each given an identical booth in which to communicate issues associated with this pertinent global issue. Local firm PearsonLloyd used balloons and bottled water to represent the 890 grams of CO2 emitted and 380 litres of water used to produce a small morsel of beef.