Port talks work and design – and makes sushi – with co-director of Universal Design, Hannah Carter Owers, at the studio's LDF pavilion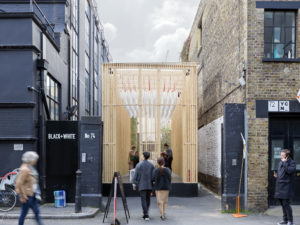 For this year's London Design Festival, Universal Design Studio – the interiors and architecture practice founded by Edward Barber and Jay Osgerby – have erected a large, simple wooden structure in the heart of Shoreditch. Host to a series of events inspired by the theme of 'On Repeat', the pavilion aims to explore ways in which visual and physical repetition can induce a state of mind known as 'open awareness'; a form of attention achieved by the repetition of manual tasks which allow the mind to wander and creative thinking to flourish. It's an idea that has been extended to the construction of the pavilion itself – with the ceiling being progressively decorated by hundreds of paper forms that are made by visitors over the course of the festival.
Established in 2001 in response to the demand for Barber Osgerby's unique use of material details and aesthetic in an interiors and architectural context, the Universal Design Studio has been commissioned by clients ranging from Google, Virgin Atlantic and H&M to Frieze Art Fair and the British Library, and the pavilion for LDF comes as part of a wider project with working space provider, The Office Group.
During the first event held in the pavilion – a sushi-making workshop – Port sat down with Hannah Carter Owers, Universal's co-director to discuss the company, the project for LDF and designing around the modern nature of work today.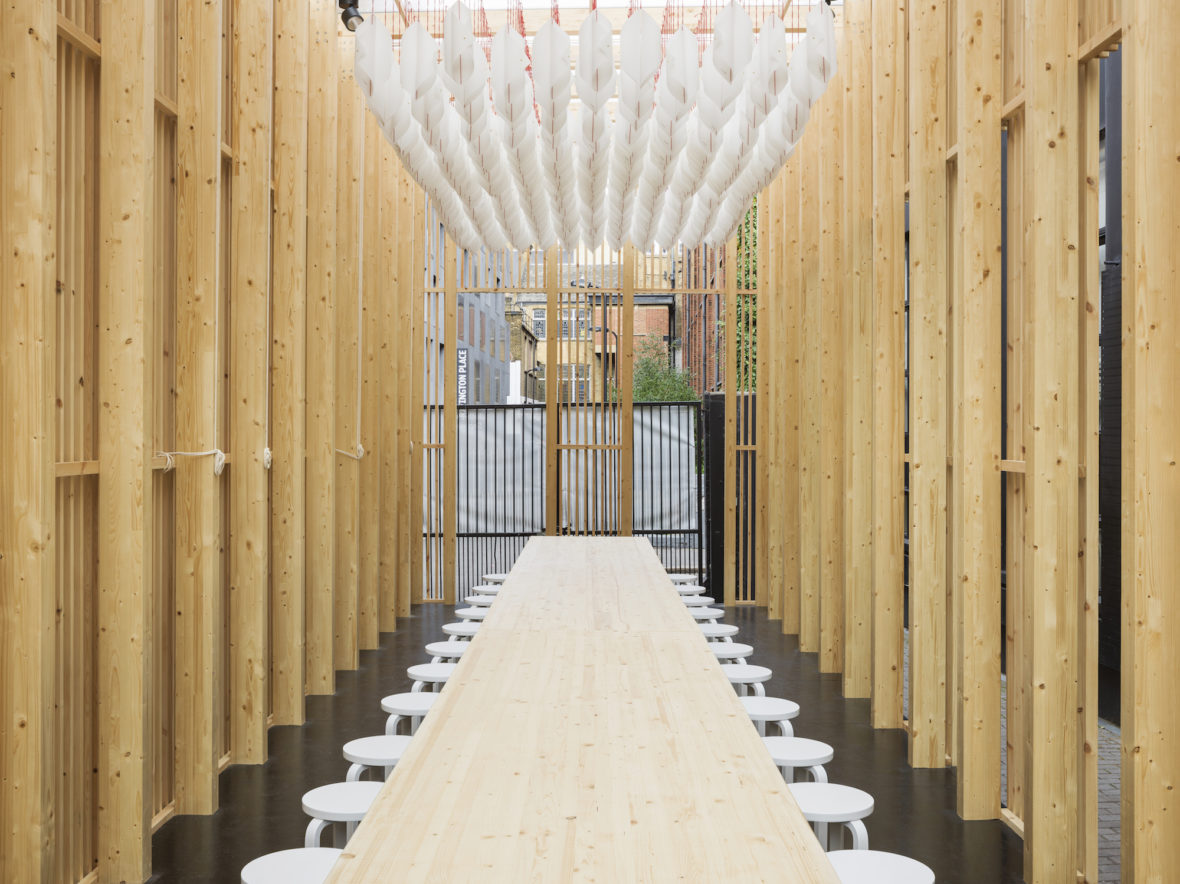 How does Universal sit within the wider group of Barber and Osgerby companies?
As well as Barber Osgerby, there's us and our new sister company, Map, who focus on industrial projects and work on a lot of R&D, and technical and digital projects. We're all based round the corner from here, in Shoreditch, in a collection of interconnected studios, and although we operate as separate disciplines and businesses, culturally we are all very much in it together – we all socialise and eat together, our workshop and materials library are shared, and we can bring in people from the other companies to collaborate.
Where did the idea for the LDF pavilion come from?
We've been thinking about how we work, how work is changing and what people need to work better and be happier. Today no one checks in at 9 and leaves at 5, it follows you everywhere – I often check my emails at 10pm, for example. In a way, it's nice to have that flexibility and be able to change your day to suit you, but on the other hand there's no way to escape from it, it's all-pervading.
We thought LDF would be a really good opportunity to foreground some of those ideas that we've been playing with. When you're working on a big project you can get overloaded with practical considerations, and it's nice to be able to explore the idea in a space like this – through the events and participation of the visitors.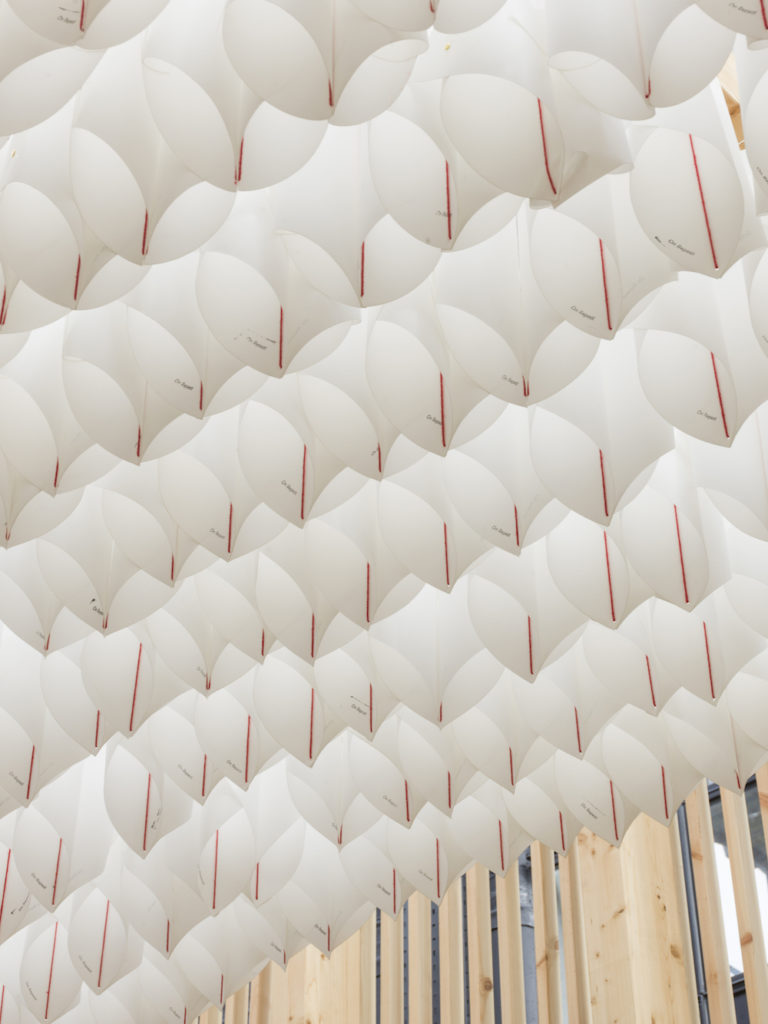 How much of your work now is concerned with behaviour and how a space is used, as compared to how it looks?
At the beginning of many projects, we now do a lot of research into how people behave – for us that's what's interesting, how people interpret spaces. We obviously want to create something that looks nice, but that's almost secondary compared to actually how a space is used. And I wonder if that's because we are an architecture practice that has grown out of a furniture practice, that so much of what we do is about function driving form as a philosophy.
There's so much talk about flexibility today, but what we've realised is that people are the flexible part. What you need to do as a designer is to create spaces that have variety and choice, that people can interpret their own way and build in moments where they can decompress. For most people working today, our jobs are so multi-faceted, so stop-start, that it is vital you have somewhere in your workspace to have some space and breathe.
On Repeat runs at Black & White Shoreditch, 74 Rivington Street, EC2A 3AY, until 24th September. A full list of public events hosted at the pavilion – from pom pom making to breathing workshops – can be found here.