With the market reaching saturation point, designers need to take a step back and re-examine their motives says Kuchar Swara
Coming back from this year's Salone in Milan, I couldn't help but feel that the design world is turning out more products than we know what to do with. Speaking with one of the world's leading designers (who I won't name) I learnt that even great industrial designers feel like walking away from the industry because of the plethora of unnecessary products launched year after year, that contribute so little to the field.
Encouragingly, some companies continue to invest in research and development, which has in turn informed the work of the leading designers they work with: Fukasawa, Grcic, Gilad, Anastassiades, Urquiola, et al. The products have something new to say because the very materials and techniques that are used to make them inform the final result. Like them or not, they are pushing the boundaries of what is possible with technology and materials, paving the way for more innovation.
Sometimes it's not just cutting edge technology that brands have embraced, but simple, decades-old philosophical theories by the likes of Italian architect and designer Gio Ponti. One of Ponti's great contributions to modernism was his claim that interior spaces should be flexible, allowing the user to have the ability to change the space they occupy. Walls and furniture should work around the user, not the other way round.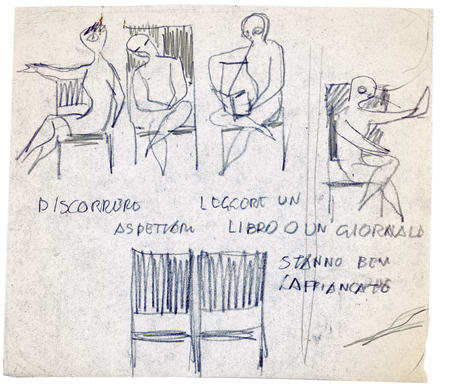 This year Molteni & C re-issued an edition from the Ponti archive, the elegantly bold D. 270.2 chair. Not only a stunning piece of furniture, it's backed by principles that will stay true as long as urban spaces become more congested and living space becomes more costly.
Far too much of what is designed and produced is focused on aesthetics or the producer's own vanity; have we not reached the point of saturation yet? Isn't it time we question ourselves and our ideas more seriously, before we create yet another product?