Looking back at the international movement once described as 'a shotgun wedding between Bauhaus and Fisher-Price', and its place in design, art and pop culture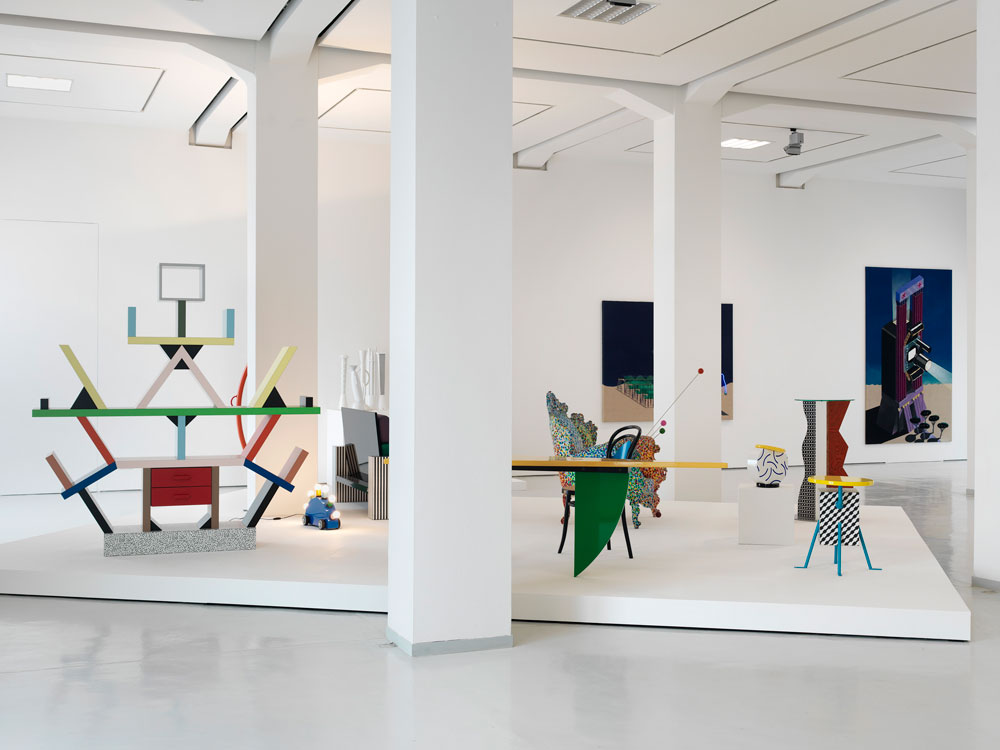 In 1980, an Italian architect by the name of Ettore Sottsass invited a small group of like-minded designers to meet in the hope of launching a movement free from the tastefulness that characterised the modernist style of the late 1960s. Bob Dylan's song 'Stuck Inside of Mobile with the Memphis Blues Again' played in the background. The American architects Denise Coot Brown, Robert Venturi and Steven Izenour had recently published Learning from Las Vegas, a bold charge against the 'duck' – architectural structures expressive through their overall form – and the 'decorated shed' – architectural structures dependent on applied ornament – of the previous decades. Sottsass, who had already established himself as a forward-looking artist and ceramicist, had unknowingly initiated the Memphis Group as one of the most provocative design collectives of the 20th century.
For Sottsass, as well as for other members including Alessandro Mendini, Michele De Lucci, Matteo Thun, George Sowden and Nathalie du Pasquier, there was no room for the banal. Excess and extravagance were their default. Their debut at the 1981 Milan Furniture Fair – featuring cabinets with snake-skin print doors, outlandish clocks and its founder's garishly coloured Carlton bookshelf, to name a few – became a showcase for this stance against so-called 'good design'.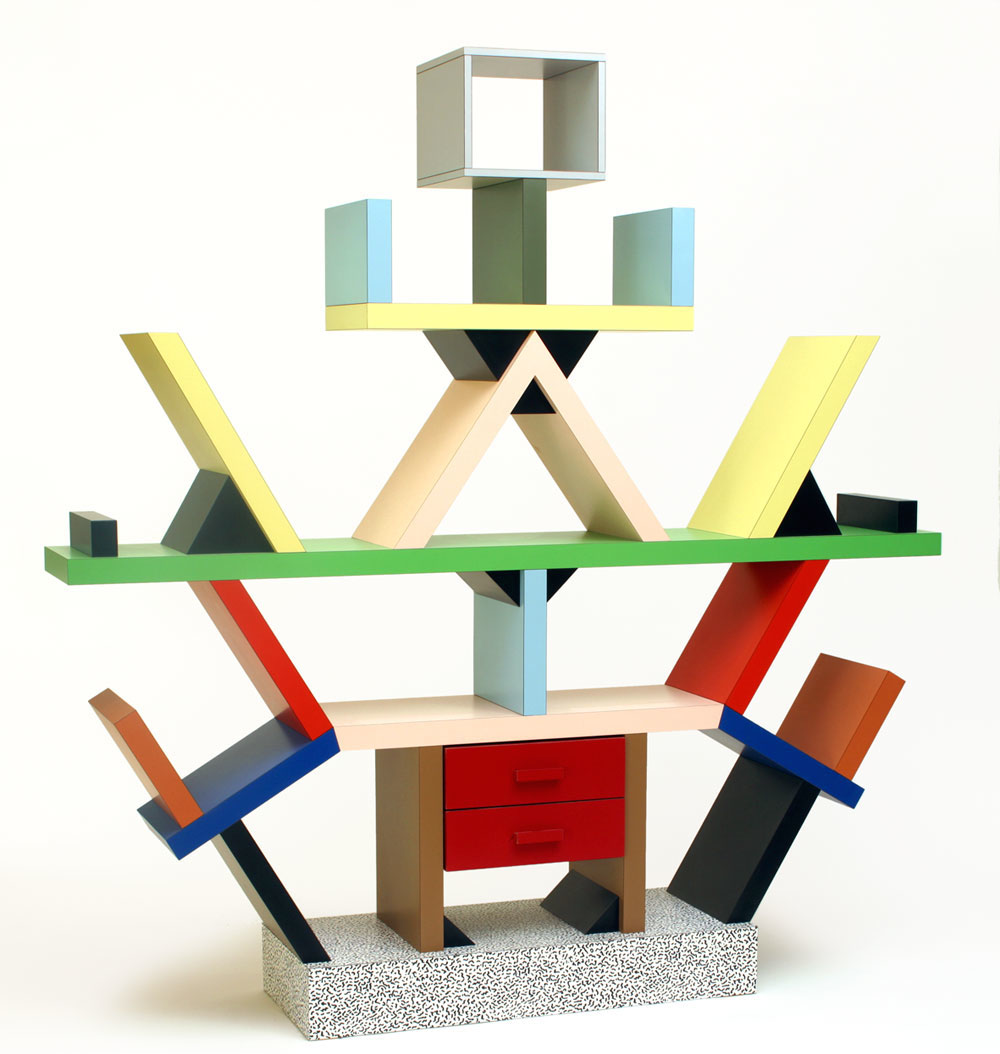 Their designs were strange and arresting. Lamps were loud; shelves bent in odd angles; triangles, arches and halved cylinders rested in precarious compositions. "When I was young, all we ever heard about was functionalism, functionalism, functionalism," Sottsass once said. "It's not enough. Design should also be sensual and exciting."
While some were confused, even repulsed by the designs, others struggled to choose their favourite. Fashion designer Karl Lagerfeld, revered for his taste, was so fond of these off-kilter forms at the time that he furnished his entire Monte Carlo apartment in Memphis designs – a shrill contrast against his penthouse's black rubber floors and grey walls hung with nudes by Helmut Newton.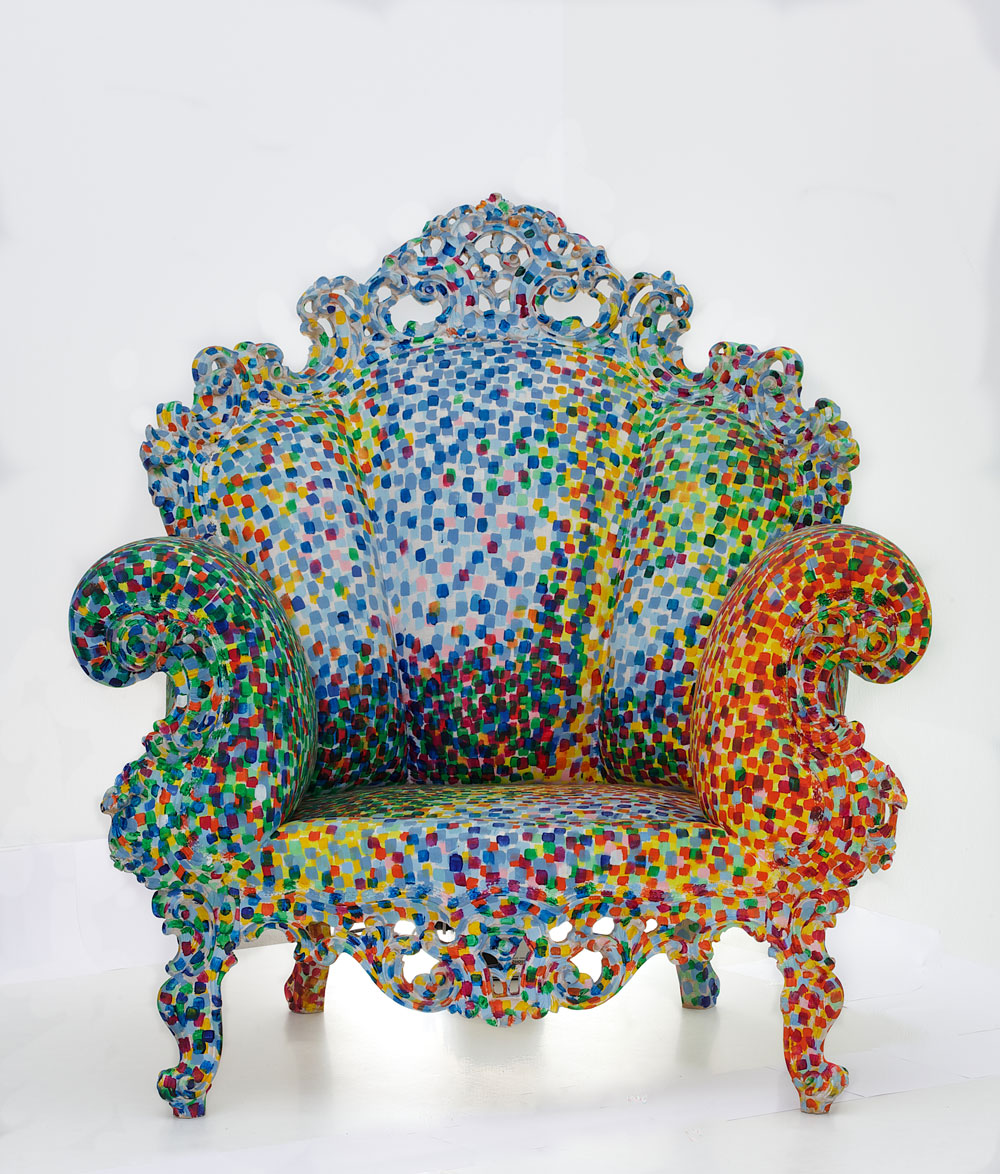 Its playful and peculiar style became so entrenched that, by 2012, 25 years after the dissolution of the group, Memphis earned its famed description as 'a shotgun wedding between Bauhaus and Fisher-Price' from Bertrand Pellegrin. Even now, interest in the design movement continues abound and a forthcoming book, Less is a Bore: Reflections on Memphis, and an exhibition in Dusseldorf of the same name, continue to chart Memphis' place in the design, art and pop culture today. 
Less is a Bore: Reflections on Memphis, published to accompany KAI 10 Arthena Foundation's exhibition of the same name, is out in October