Day six of our daily coverage of London Design Festival 2012 features the work of Tom Dixon and Nika Zupanc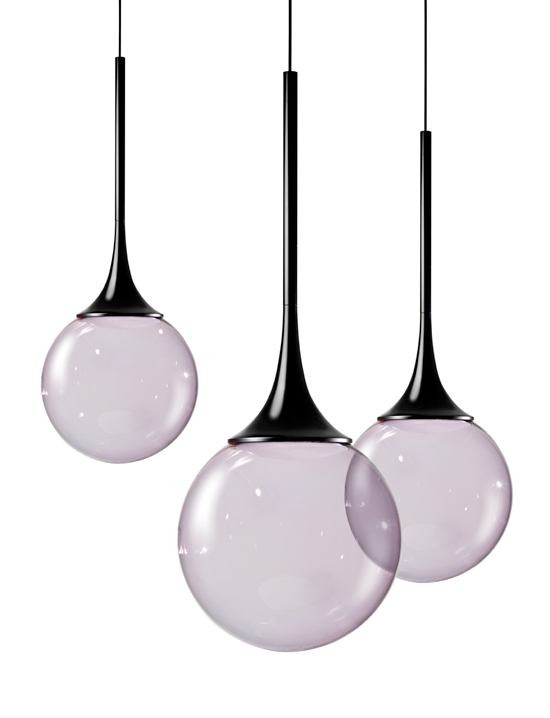 Nika Zupanc launches Luminosity at the Dock, her project Bubble lamps. The sophisticated light is a suspended lamp composed of a light pink bowl created with blown glass produced by Vistosi.
The attention to detail and the use of traditionally handmade Murano glass give the product the effect, lightness and shape of a soap bubble.
The famous Slovenian designer includes on her resume prestigious collaborations with Moooi and Moroso.
The events is hosted at Tom Dixon's studio, along the canal at the Portobello Docks, and showcases new lamps and lights that investigate the design of artificial light and new technologies.
The exhibition runs until the 23 September and houses (amongst others) the new light collection, Lustre by Tom Dixon