The final day of our daily coverage of London Design Festival focuses on bespoke furniture artisan John Galvin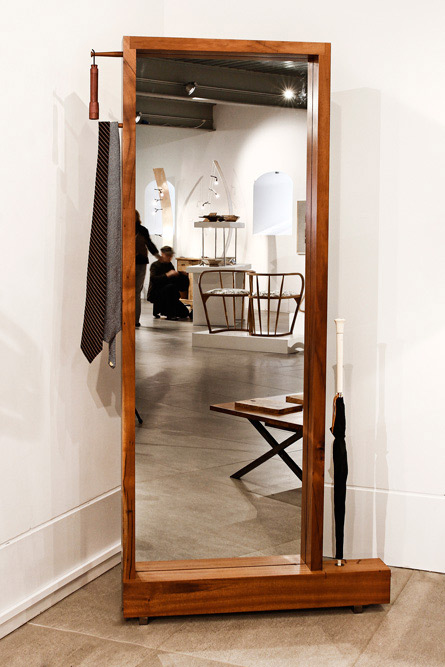 The hall mirror is not just a mirror; is must be a multi-functioning object that answers many needs, especially when used in small spaces. John Galvin's mirror incorporates umbrella and clothes stand.
Created in mahogany wood, the mirror is a piece of furniture shown by the attention to intricacy of the wood-carving and detailing on the brass feet. John Galvin is a designer and craftsman from Ireland now based in Glasgow. The winning feature of his workshop is the attention to detail and choice of high quality materials. The high level of craft manufacture is showed in the superb shapes of pieces as the award winner Manolo chair (that take inspiration from the shape of the homonymous shoe designer Manolo Blahnik).
The mirror and collection by John Galvin are showed in Design Junction in 21-31 New Oxford Street