Exploring the new collection, a litany of inventive design collaborations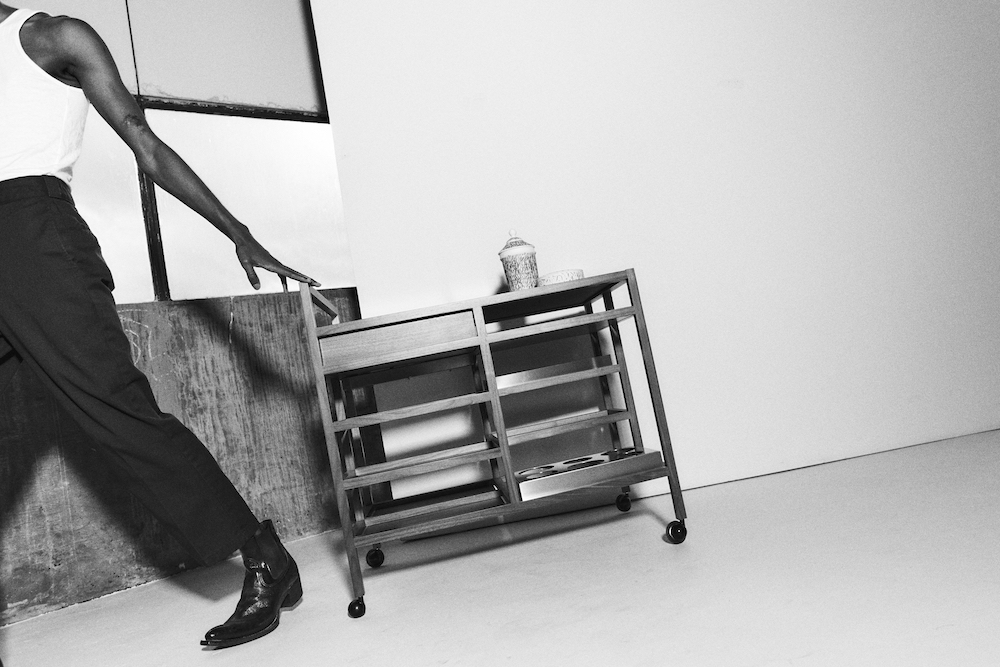 Meda – a short drive from Milan – is internationally renowned as a locus of furniture design and production, with a long history of craftsmanship. In 1927, the then 18-year old Cesare Cassina and his brother Umberto founded their eponymous company in the Italian town; as the sons (and grandsons) of carpenters, their early work was focused on cabinet making for the production of coffee tables. What set Cassina apart in the subsequent decades was a serious commitment to research and innovation, creating product designs in-house together with (often unproven but immensely talented) designers, as well as architects interested in exploring new means of serial production and techniques following the post-WWII industrial boom. This complimentary mix of burgeoning technology and tradition led to collaborations with 20th century titans who shaped and furnished the 'Modern Movement': Carlo De Carli's Model 683 chair, Gio Ponti's iconic Superleggera, Vico Magistretti's Carimate armchair, and Afra and Tobia Scarpa's Soriana sofa, among many others. 
That is not to say it is content to simply look back and admire past work. Its current perspective on contemporary design expresses, as ever, the avant-garde and the authentic, signalled by its recent introduction of Cassina Details, an eclectic collection of new accessories and pieces across tableware, objects, vases, textiles, lamps, mirrors, rugs and large accessories.
For issue 32, we styled and shot some of our favourite pieces, including the sleek retro Serving Cart by Danish mid-century architect Bodil Kjær. The designer and professor possessed a prescient belief in flexible environments and modular design, that users should be empowered to be active participants when defining their own spaces. Kjær was also incredibly social and a keen host, regularly holding lively dinner parties at her central Copenhagen residence. Due to her dining room being far from her kitchen, and so as not to miss out from the action, she designed the solid wood cart with upstanding edges to make sure objects didn't shift or fall off whilst in motion. Cassina's restoration of the original project – completed in close partnership with Kjær – in walnut, oak or black stained ash resembles a Mondrian painting due to its intricate interlocking structure, which has been ever so slightly updated to also include optional compartments for suspended wine glasses and stainless-steel containers for bottles and glasses.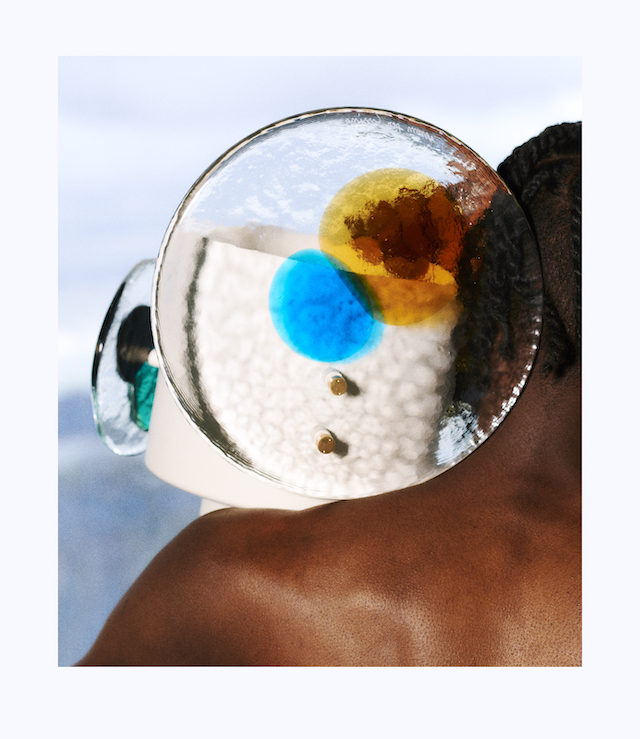 Elsewhere, there is the luminous Colourdisc duo of vases, designed by Bethan Laura Wood and produced by storied Venetian glassblowers Venini. Comprised of a Murano glass fruit bowl and flower vase, the pair's varied coloured compositions of discs and diamonds are cast and placed around a brass volume in order to strike a contrast between its exterior and interior. The overlapping colours drawn from the Venini Archive, when exposed to light, create a mesmeric kaleidoscopic effect. "The pieces play with both the physical weight and harmonics of colour for a dramatic balancing act with satellites of glass arrayed round its light core," notes Wood.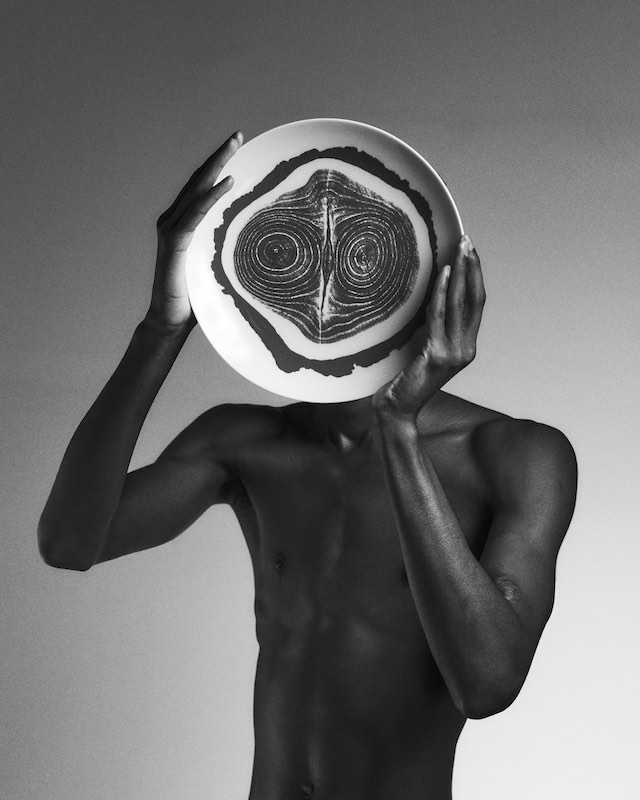 Cassina's relationship with Charlotte Perriand stretches back to nearly half a century and is renewed once more through careful collaboration with her daughter (and founder of her Archives), Pernette Perriand-Barsac. Perriand was an erudite figure of modernity, an urban planner and designer enamoured with the natural world, often collecting stones, pieces of wood, roots and fish bones on her travels and using their organic forms as direct inspiration. Photography also served as a crucial part of her creative process, regularly acting as a springboard for her work in furniture. Pulling from photos taken between 1933 and 1934, three motifs play out across an exquisitely delicate porcelain dinner set produced together with Ginori 1735 – the Le Monde de Charlotte Perriand collection. A patch of snow in the crevices of a stone floor (taken in the forest of Fontainebleau), a spiny fish bone, and pictured here, the densely woven bands of a tree trunk, act as conceptual yet graphic patterns to the striking blue-white plates and bowls.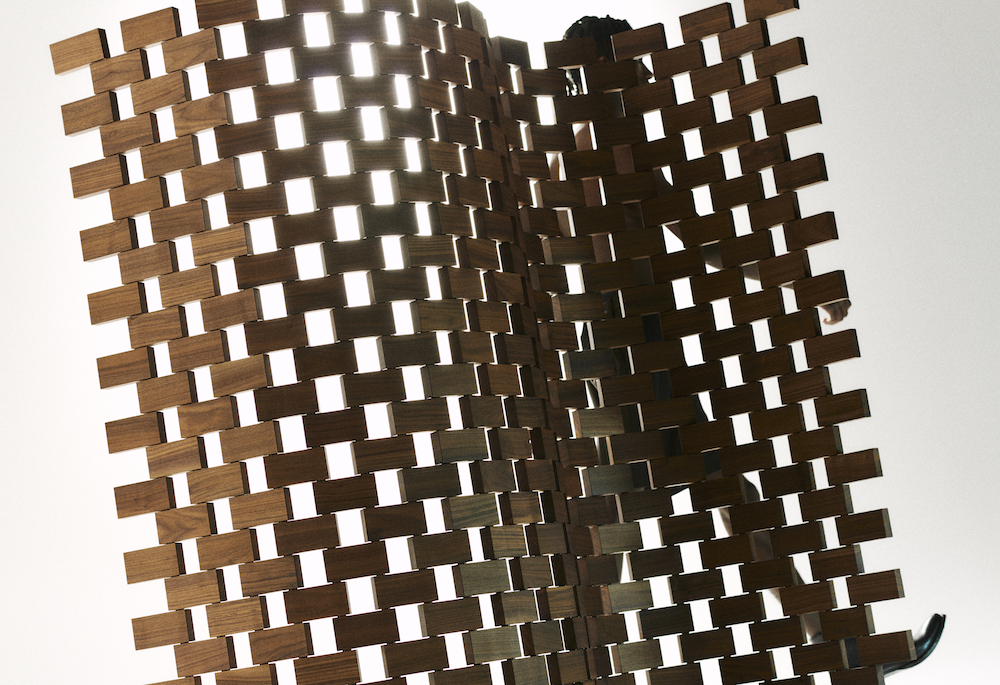 Another Perriand collaboration comes in the form of the elegant Paravent Ambassade screen, first made in 1966 after Japanese architect Junzo Sakakura invited her to design the interior space and furniture of the Japanese ambassador to France's residence in Faubourg Saint-Honoré. Responding to a tight budget and a need to hide the door connecting the office to the salon de réception, Perriand ingeniously upcycled previously discarded rosewood left over from the production of her Tabourets table-stool. Cut into rectangular blocks, solid grain wood was resourcefully connected via threaded rods, creating a lithe screen that resembled undulating waves. Cassina's carpentry workshop has now put the screen into production for the very first time, working and finishing by hand each of the 313 blocks – in natural Canaletto walnut or natural oak – that make up the kinetic, malleable divider.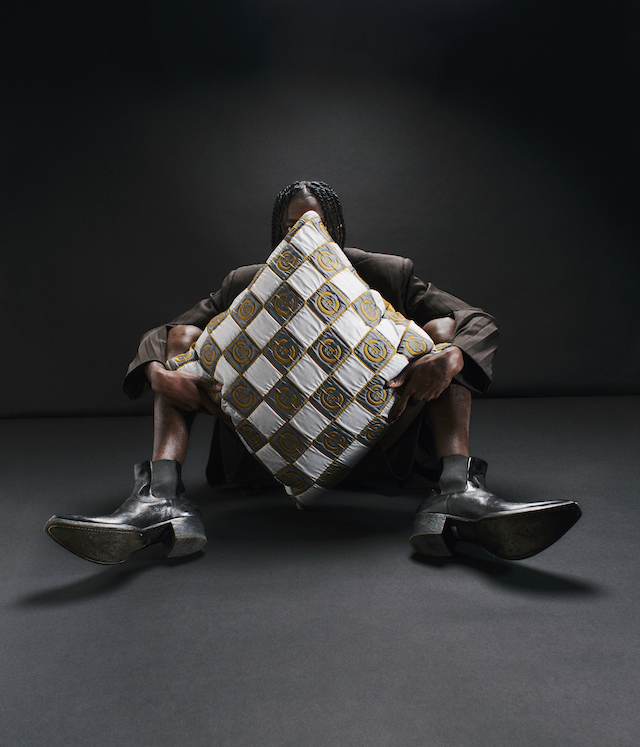 Giuoco Piano, the name of our story in print and one of the oldest recorded chess openings, was derived from Cassina's wonderful Frame cushions and their geometric systems. Comprised of four motifs featuring modular grids, mesh-like patterns and strong colours (emerald green, grey, aqua blue, purple and burnt red), their addition to any room will undoubtedly bring a vitality to the space.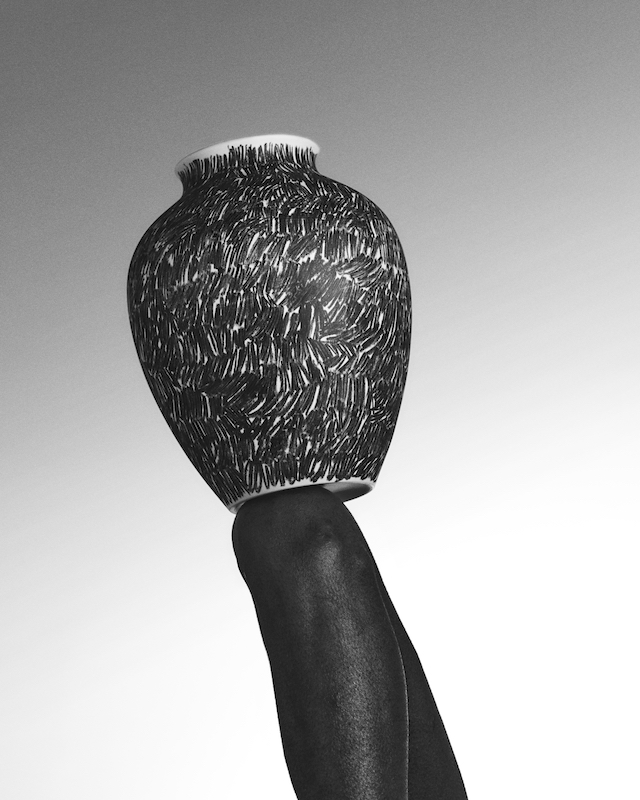 Finally, research-based design studio Formafantasma – made up of Andrea Trimarchi and Simone Farresin – have produced a collection of hand-painted porcelain vases, boxes and candleholders titled Post Scriptum that look like they have been playfully ripped straight out of a sketchbook. Beginning the creative process with Ginori 1735's extensive archives, the duo chose some of their most typical, classic shapes and submitted drawings for the Florentine brand's master painters to follow. Intuitively using these as a guide, the artisans leave hand-drawn "graffito" decorations on biscuit porcelain using a ceramic chalk, meaning each and every black and white object is unique in its idiosyncratic finish. "We wanted to work on decoration in a contemporary manner," note Trimarchi and Farresin, "highlighting the expressive ability of each master painter with the aim of interpreting their art through the instinctive gestures that set each piece apart."
Photography Xavier Mas
Styling Mitchell Belk
Model Khalifa Saliu at Chapter Management
Casting Abi Corbett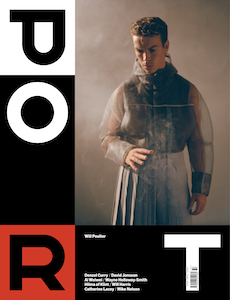 This article is taken from Port issue 32. To continue reading, buy the issue or subscribe here