Exploring Mercedes-Benz's cutting edge factory producing its next-gen electric vehicles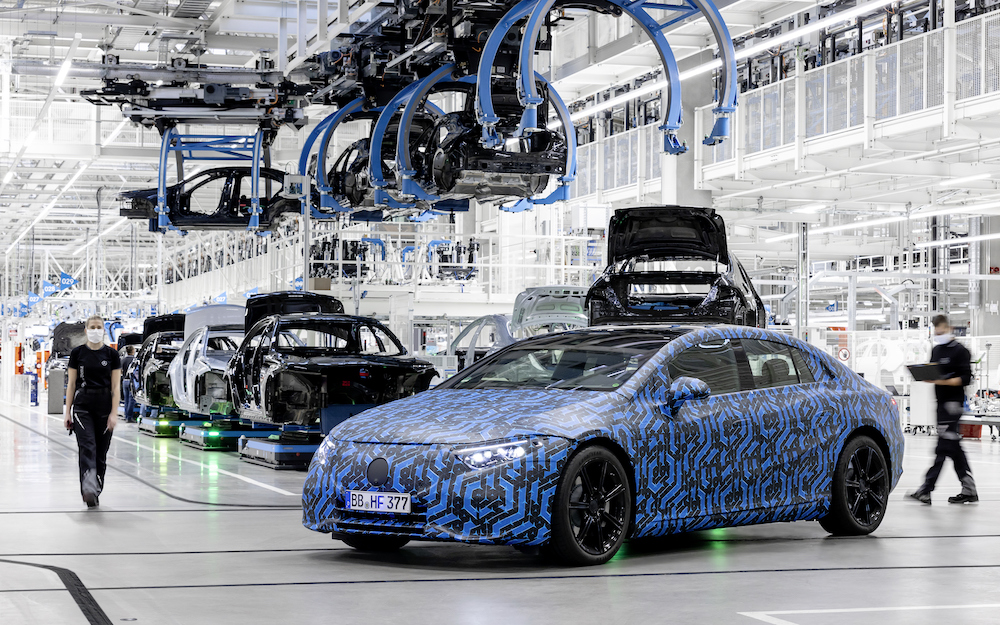 The average July temperature in Sindelfingen, Germany, is a moderate 24 degrees Celsius. This year, it reached 34 degrees. The town was not an outlier: throughout the summer months, record-breaking heat hit Europe. It was a season of scorched grass, liquified tarmac, warped metal, of staying inside during the day with the curtains drawn, of the constant hum of fans heard from the wide-open windows. This is part of an ongoing trend, with the World Meteorological Organisation warning that the past eight years are on track to be the eight warmest on record, fuelled by ever-rising greenhouse gas concentrations and accumulated heat. And we're running out of time – if nothing is done, then irreversible global warming is no longer a case of if, but of when.
We already know that to tackle climate change we need to limit the amount of carbon being released into the atmosphere through more sustainable ways of living, working and manufacturing. The problem, of course, is understanding what form these might take. Mercedes-Benz's new Factory 56 may have some answers. By rejecting the tenets of the traditional assembly line in favour of digital networks and driverless systems to create Mercedes-Benz's new fleet of EQS electric vehicles, the Sindelfingen-based factory offers a vision of what a sustainable future might look like.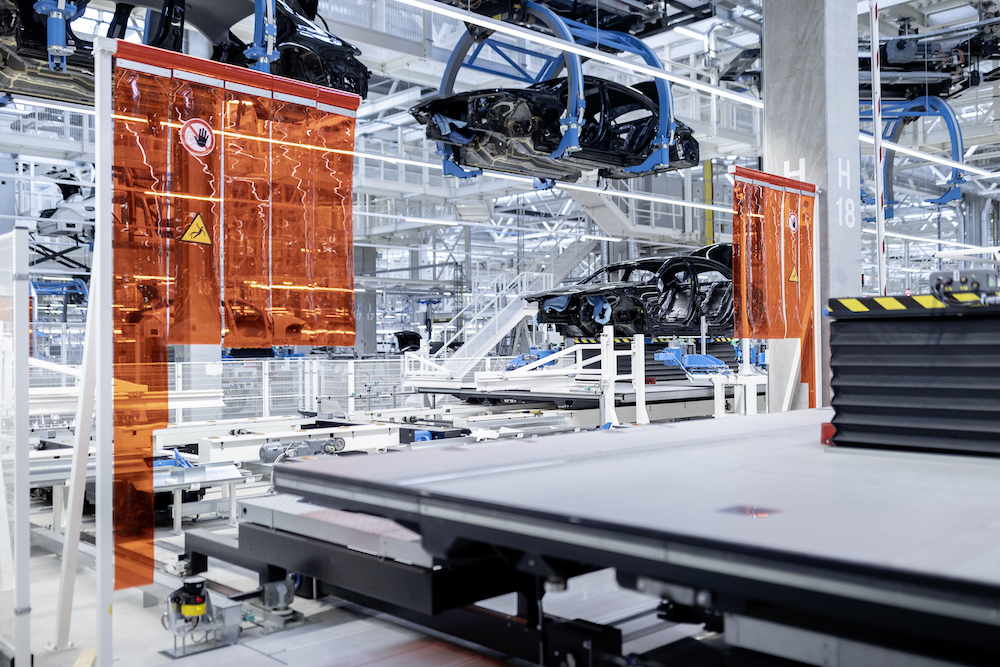 Underpinning this desire to tackle global warming is Mercedes-Benz's wider commitment to reducing its footprint. This year, the company produced carbon-neutral emissions in all its plants worldwide, and ensured the electricity used came from renewable sources. This commitment to a green future is reflected in the core tenets of Factory 56 – and the factory is poised to become zero-carbon in line with 'Ambition 2039', Mercedes-Benz's commitment to making the entire life cycle of their vehicles carbon-neutral by 2039. In practical terms, this involves using photovoltaic systems to supply the building with self-generated, green electric power – about 30 per cent of the annual energy requirements of the factory – as well as a natural rainwater management system through a partial eco-roof, a DC power grid and energy storage systems based on reused vehicle batteries.
Throughout, there's a real emphasis on flexibility through design. Intelligent systems used to determine everything from number of models produced, production volume and material flows – meaning new models can be put into production pretty much instantly. And the impact of all these measures means that the factory total energy requirement of the building is massively reduced – 25 per cent – when compared to other factories.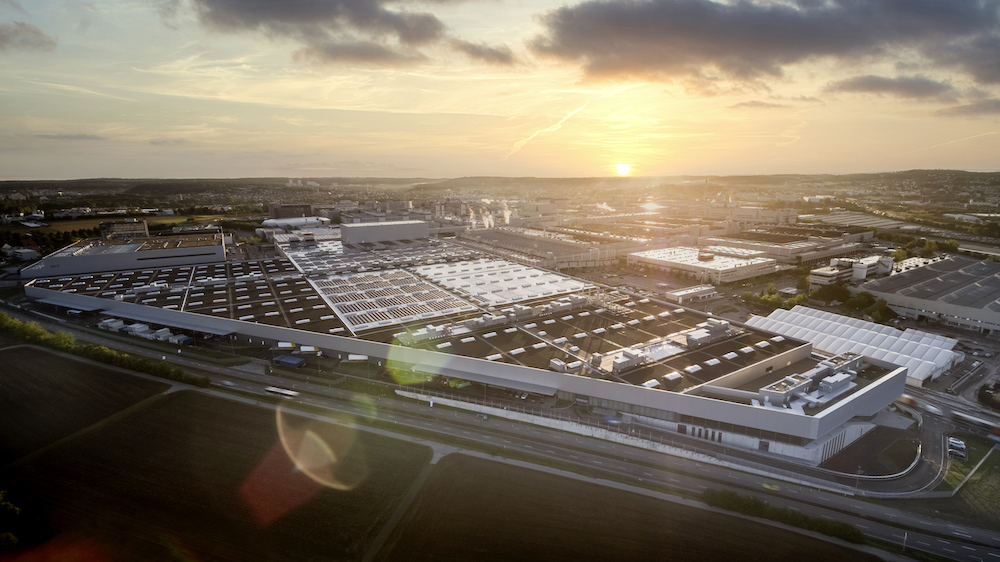 But sustainability isn't just about lower emissions. It's also an ethos: one that's dependent on every aspect working together. At the centre of Factory 56's dedication to a greener future are its 35,000 workers. Sustainability, for them, means having flexibility and satisfaction in their work, whether that's through reducing automation in favour of working more closely with their colleagues, having the option to work flexibly, or assessing their comfort and well-being from their very first day on the job. This understanding was integrated into the design of the factory from the start: all workstations are height adjustable, and vehicles are brought into the most convenient positions by conveyor systems or mobile platforms. And the facility's unique lighting design – LEDs and blue-sky architecture – means that people work in daylight, rather than the harsh glare of typical factory strip lighting.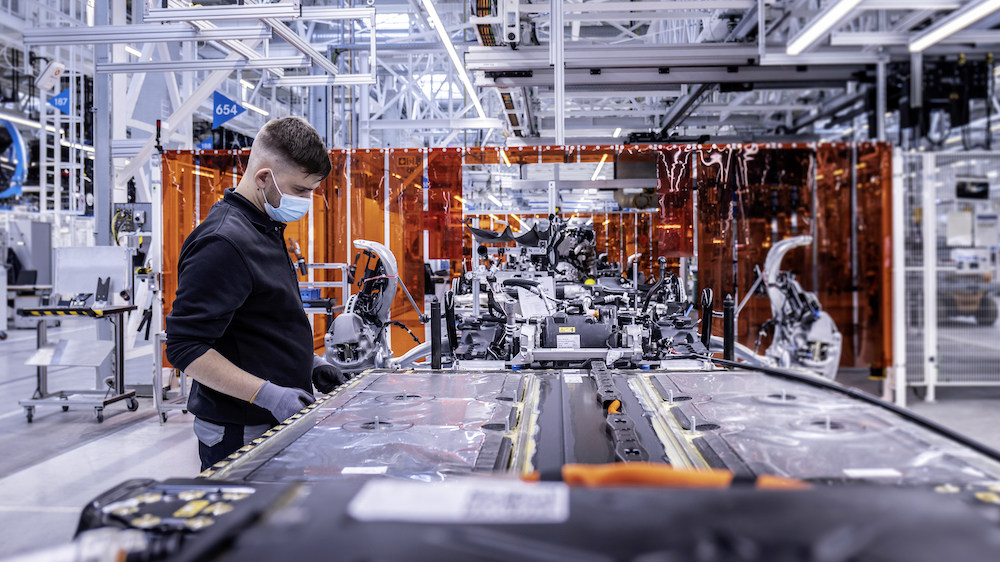 Sustainability also means looking to the future of Sindelfingen. Mercedes-Benz has had a plant in the town for over 100 years, and the story of the company is inextricable with the history of the town, the Baden-Wurttemberg region, and the people that live there. The factory occupies a unique position: a long-standing centre of expertise that acts as the 'competence centre' for the production of Mercedes-Benz's luxury electric vehicles all around the world. It's a symbiotic relationship; an alliance between industry and region that's equal parts neighbour and partner, and it's this connection that the factory intends to underpin for decades to come.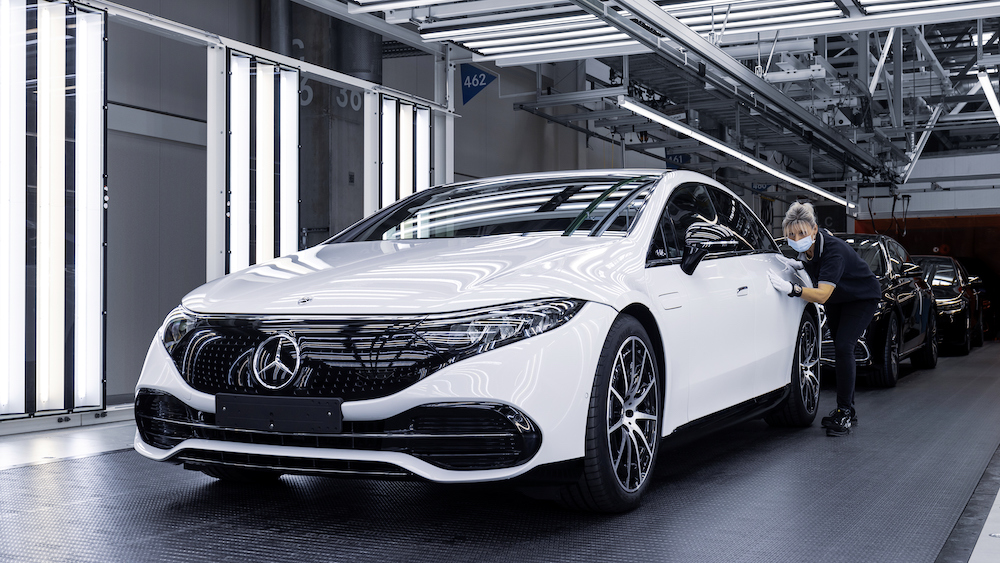 The factory's advancements in sustainability mean that it has become a blueprint for green ways of manufacturing, with its concepts gradually transferred to all Mercedes-Benz car plants around the world. As Ola Källenius, chairman of the board of management of Daimler AG and Mercedes-Benz AG, puts it: "Factory 56 thus sets the direction for the future of automobile production at Mercedes-Benz: resource-friendly, connected and flexible. Because we consider the transformation of our industry to be a holistic task that includes products as well as the entire value chain." In other words, it's only by paying attention to every aspect of manufacture that we might finally understand how to live, work and produce more sustainably.