Lemma Shehadi travels to Dubai Design Week to find a city saying goodbye to the skyscraper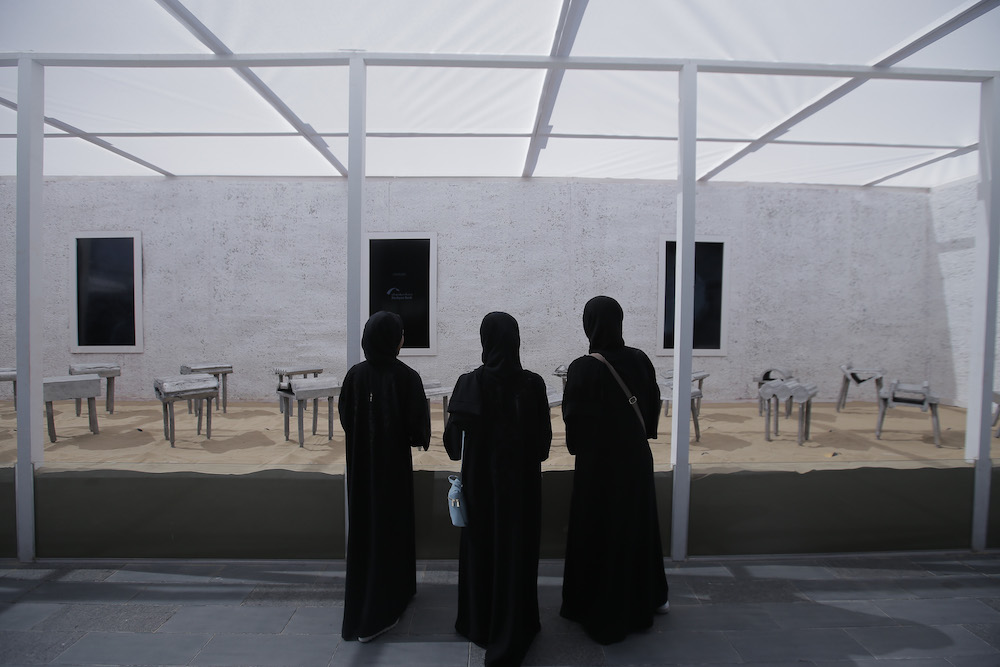 The speed and scale at which Dubai's skyline, which boasts the world's tallest tower, has developed in just under 15 years is unprecedented. Yet this year's Dubai Design Week, a week-long festival showcasing design work from the UAE and wider region, signalled a shift away from Dubai's hypermodernity towards built environments that draw on local Emirati culture and resources. Has the city's rampant development lead to a tower fatigue of its own making? 
Towers play a key role in the development of Dubai's real estate market, which is a traditional driver of the Emirate-city's economy. "People don't want to live inside the Burj Khalifa, they want a home with a view onto it," says Hannes Werner, a Dubai-based architect and long term expat. Yet towers also come at high construction and maintenance costs, and huge environmental impact. "They are only more efficient for cities with limited space, like Hong Kong," says Werner.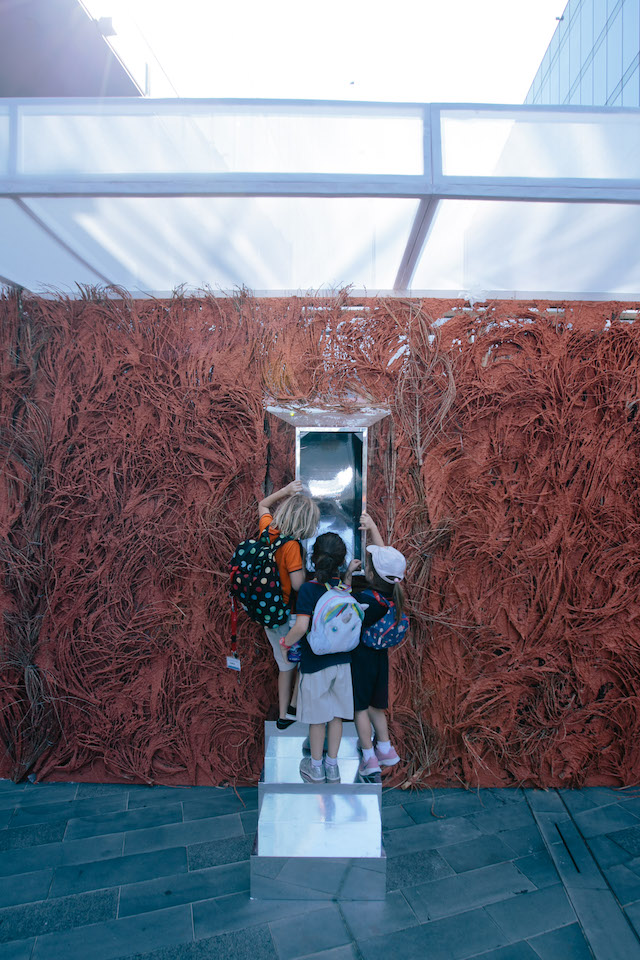 As the city gears towards Expo 2020 with still more construction, Dubai's burden of towers is beginning to unfold. "The early 2000s in Dubai were known as the 'Wild West' phase of construction," says Werner, "but the 2008 financial crisis lead to a maturing process – every new building had to make sense." On Wednesday, Dubai's leading property developers reported significant profit drops in their third quarter net income, and a recent report in The Economist highlights a rash of empty flats and expatriates leaving the city. In addition, the city's efforts to attract expatriates with tax free salaries and a glitzy lifestyle has pushed the tiny minority of Emiratis to the outskirts of the city. "They sometimes feel they are strangers in their own land," says Werner.
Perhaps in response to these factors, architectural installations at this year's Design Week saw a concerted effort to promote Emirati design and a local vernacular. At Dubai Design District (D3), a complex of offices purpose-built for the Emirate's creative businesses, the Dubai-based studio Anarchitect presented Circadian Light, a temporary pavilion made of clay in reference old Emirati homes. "We find that more and more people want something that is rooted in the place," says founding director Jonathan Ashmore. Through its positioning, in parallel to the coastline, the structure draws on natural lighting and wind to optimise shading and temperature. "The the windows capture the sunlight like a dial during the day, and it casts the moonlight at night from the opposite side," explains Ashmore.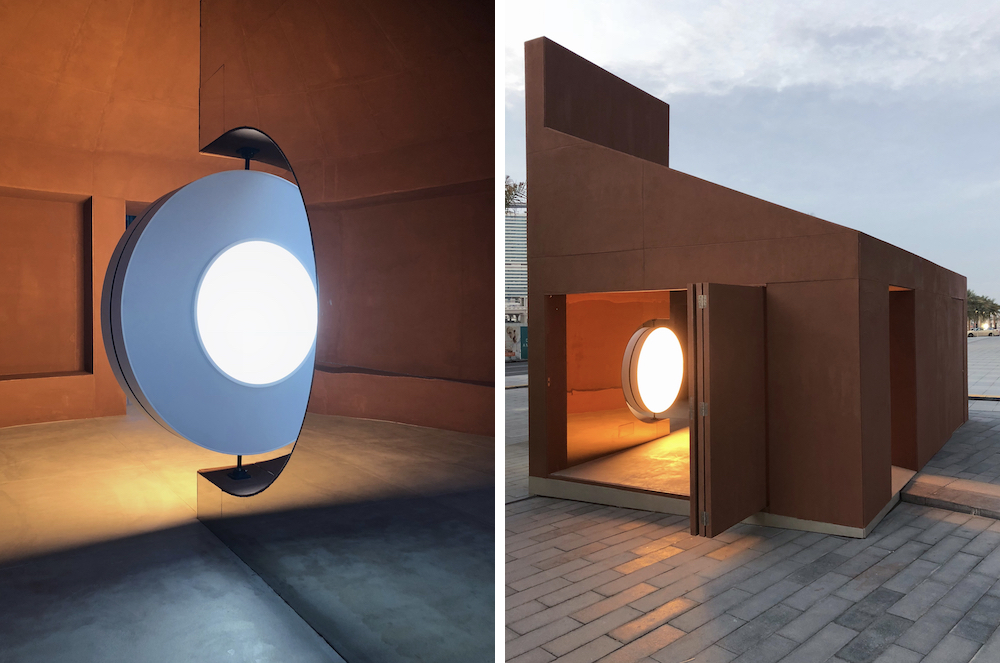 Emphasising the role of craft and social enterprise, Emirati designer Roudha Alshamsi created 'The Mesh', a series of domed shelters inspired by the traditional yurts found in Afghanistan, in collaboration with Afghan artisans working with the UAE-based Fatima Bint Mohamed Bin Zayed Initiative.
Other projects drew on alternative local resources to develop sustainable methods of construction. The Dubai-based studio Architecture + Other Things presented a series of pavilions made of recycled twigs in collaboration with the waste management company Bee'ah."We're trying to develop alternative construction materials, as opposed to green sustainability which seeks to optimise traditional materials like concrete," explains the studio's co-founder Faisal Tabbara. But while the temporary structures are solid, they had to be chemically-sprayed to be made water resistant. "We're still in the very early experimental stages," says Tabbara, who is also a research fellow at the University of Sharjah, "We're looking for more sustainable methods to optimise the material".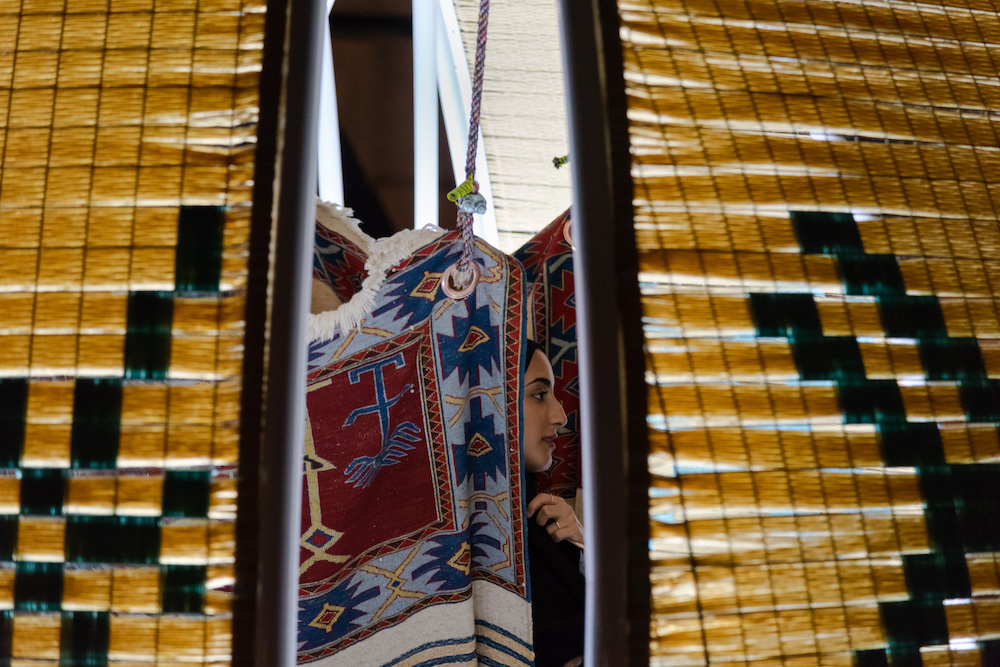 Some of these ideas have found expression in the city's new buildings, such as the Jameel Arts Centre, a privately-funded contemporary arts institution which opened in the city that same week. Designed by the UK-based Serie Architects, the centre's three floors consist of irregularly stacked boxes made of raw concrete and semi-reflective aluminium cladding. According to the principal architect Christopher Lee, the structure is a reference to traditional madinat style of city planning characterised by an accumulation of houses with courtyards. "The architecture continues to evolve with the city that it serves," he says. The large garden and inner courtyard feature desert landscapes designed by Anouk Vogel, with 33 desert different types of desert plants from across the world, and help to maintain an immediate contact between the sealed gallery rooms and the outdoors.
In addition, Werner notes a shift in the way that property developers have approached recent projects. "More and more, people are recognising the value of walkable outdoor spaces," He points to City Walk, a complex of residential apartments and shops with a walkable tree line esplanades. "Nobody thought it would work in Dubai because of the heat," says Werner, "but apart from the three months in the summer, the area is always busy."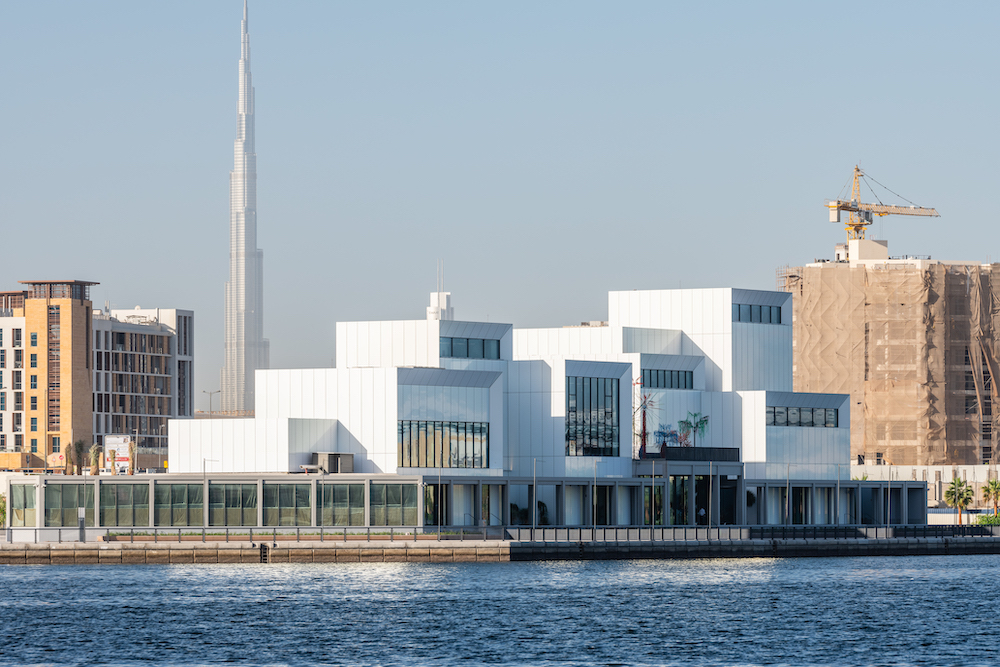 Even Jumeirah Hotels, an Emirati luxury hotel chain, is riding the wave. The brand is better known for its operations in one of the two iconic Emirates Towers, which are viewed by many as symbols of Dubai. But this year, they launched Al Seef, an entirely new complex of 190 guest rooms in homes modelled on an old Emirati village. "We're creating the authentic, boutique guest-house feel as opposed to the classic homogeneous business hotel," said a spokesperson for the project. Such is the emphasis on the old that cracks appear in the buildings' lime surfaces, and the signage appears worn and rusted. 
This isn't to say that there no new towers are being built in Dubai. In fact, the Dubai Creek is working on its own viewing tower in time for Expo 2020, which will outsize the Burj Khalifa. But this year's Design Week, and the events that took place around it, highlights homegrown attempts to develop new architectural aesthetics for the city, drawing on local customs and resources. While this new, revisionist phase may only be temporary, for now it seems that Dubai is waving goodbye to the skyscraper.