Sam Bompas of Bompas & Parr reflects on the technologies and ideas behind an event hosted by Port and B&B Italia for London Design Festival
To celebrate the magical weightlessness of furniture, Port and B&B Italia collaborated with food design studio Bompas & Parr for London Design Festival. Echoing the playfulness inherent in B&B Italia, seen in their colourful and creative furniture, with the irreverent, eclectic approach of Bompas & Parr, the event explored the alchemical treatment of form and space by B&B Italia's to create the illusion of weightlessness in their furniture.
Founded in June 2007 by Sam Bompas and Harry Parr as specialists in architectural jelly, Bompas & Parr has since grown to become a team of designers, cooks, specialised technicians, producers and film-makers, as well as externally contracted structural engineers, scientists, artists and psychologists. From constructing a rowing lake on the roof of the Selfriges building in London to an inhabitable cloud of gin and tonic and the world's first multi-sensory fireworks display for London New Year's Eve 2013, Bompas and Parr are changing the way we experience food.
Here, reflecting on the ideas behind Port's event with B&B Italia, Dream of Flight, Bompas speaks to Port about jelly, the first balloonists and the importance of playfulness.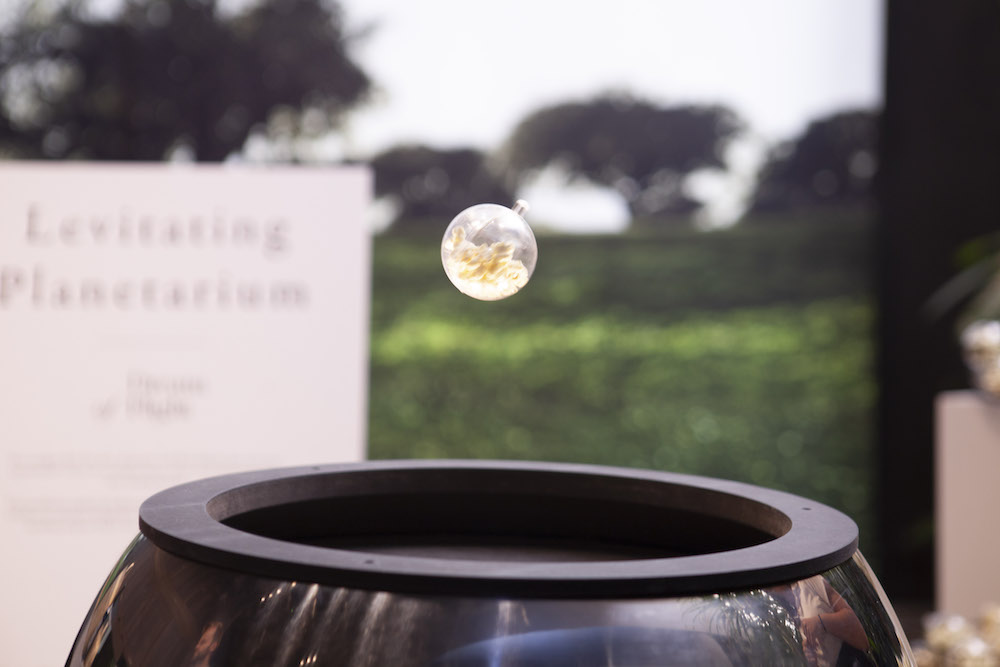 What were your initial ideas around the theme of Dream of Flight?
We really looked to the lightness of the furniture collection to think about how we could embody that in a really design way through good food. I like how within a really tight tight theme you can tell compelling stories, and such is the case with Dream of Flight. Since the dawn of time man has looked to the skies and been inspired by the idea of weightlessness, which, of course really great furniture embodies very elegantly.
How exactly has the idea manifested itself?
So canapés are back. It sounds like such a strange idea, but my hot thing for 2018-2019 is canapés. These canapés are all inspired by the first ballonists, the first aeronauts, and tell a really wonderful story of a chicken, a duck and a lamb, who were sent up into the sky in 1783 for the pleasure of Louis XVI and Marie Antoinette. When they returned, after eight minutes in the air, they were celebrated and then eaten. So that's reflected in the ingredients for the canapés, which should be quite delicious.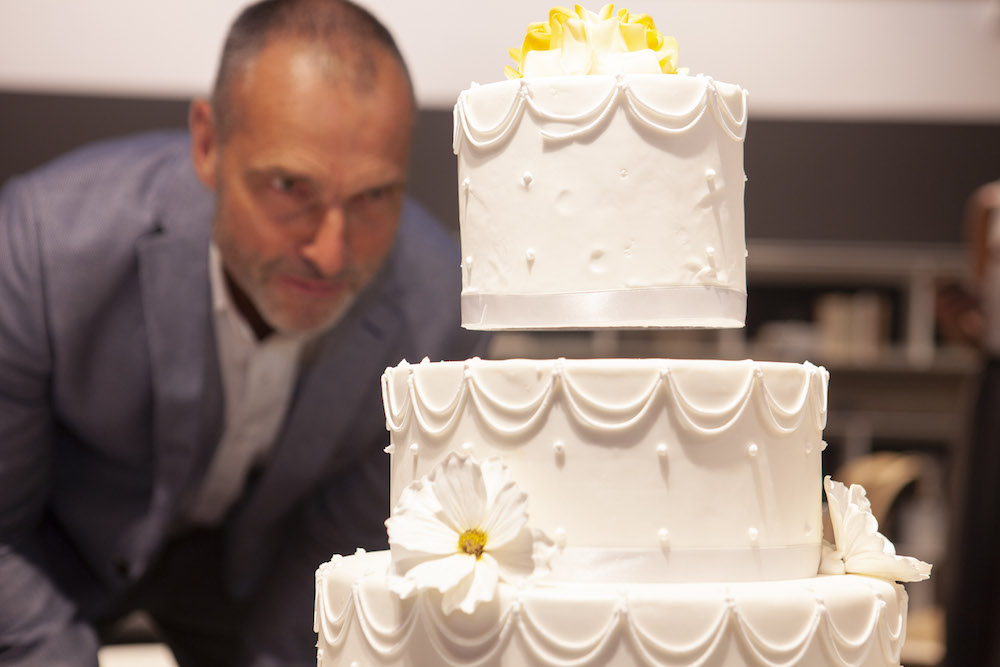 How does this project draw specifically on previous things that you've done?
We started out making jelly – there's a long history of jelly-making in this country and it used to be the grandest dish you could put on your table. But then we started using quite a lot of contemporary design techniques and contemporary technology like 3D printing in the realm of jelly. So it's very serious, but at the same time you put a quivering jelly on the table and there's a certain amount of humour, and as the company's grown in the last eleven years, we've always tried to animate that ethos of combining research, history and really innovative technology, with a sense of playfulness.
At the moment we describe ourselves as 'experience designers', but the main arena within which we get to do that is food and drink. We have a full catering company, and that's a section of B&P that's really involved in this project, but there's also quite a few technical elements as well. So for example, with Dream of Flight, we've got a levitating planetarium, where we're using lamina air flow so that canapés float literally in front of your eyes, and you can pluck them and eat them. Then we've also got a guess the weight of the floating cake competition, which uses magnetic levitation – it's a grand wedding cake that floats in the air.
We've also got Ode to the Bubble. We've spent the last three years trying to work out how to make edible bubbles – it's very possible to make bubbles with soap, but edible bubbles that are delicious is rather harder. We've spoken to chemists, we've spoken to physicists, but eventually after massive amounts of testing we were able to make bubbles, and indeed prosecco bubbles, which is what we served up at the B&B Italia store in London.
How long does it take to develop these ideas? 
We've got a research and development kitchen, and workshops where we produce the physical builds. And then we've got a large range of skillsets within the studio, so everyone from graphic designers to photographers, videographers, architects, chefs, mixologists. I really love when they all bring their different capabilities together, that's when you can really innovate. And it is all backed up by quite an extensive library.
What do you hope people are the event came away with?
Delightful memories, a swag-bag of photos, a full stomach and countless new friends and contacts.