Eleonora Usseglio Prinsi talks to Taiwanese designer Jeff Dah-Yue Shi about mixing Ming design ethics with modern functionality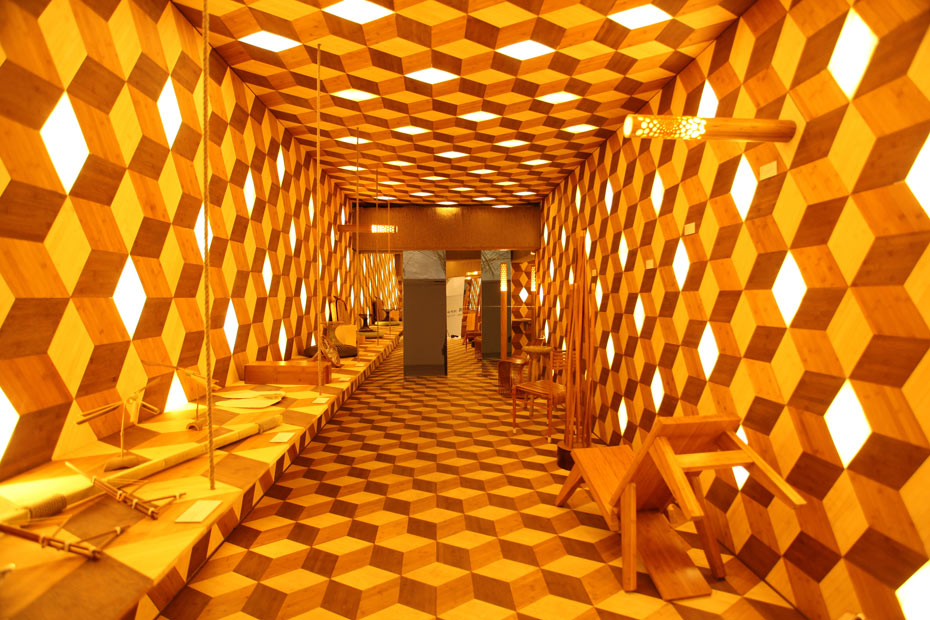 What's the first thing you do when approaching a new project?
I usually commence a new project by finding the core values and issues, followed by observing and researching extensively. In the face of ecological degradation and resource scarcity, the environmental perspective has been a crucial element in my analysis. After thoroughly investigating the project, I'll manage to express my reflections through every aspect of the design. For instance, I have been developing bamboo designs because of its prominent ecological values. My design/project is itself a sum-up of my thoughts about a significant issue, and I will do my best to spread its influence.
What's the hardest object you've ever had to design?
Every design task is an arduous but charming process for me, never an easy one. The greatest challenge doesn't lie in any single object. It's the issue that how I can prove my true values as designer. The values of a designer should not merely equal to the profits of his/her design. On the contrary, a designer shall be evaluated from a broader perspective, such as the influence on the society, or the breakthrough and innovation he/she brings to the design or to the relevant industries, though admittedly it is difficult to make a credible assessment.
JEFF DAH-YUE SHI
–
Jeff Dah-Yue Shi
–
Who
Jeff Dayu Shi is one of the most prolific Asiatic designers. After graduating from the Fashion Institute of Technology in 1989, he worked as a designer for Harry Winston Jewellery Company NYC, and immediately started amassing national and international awards. In 1996, he established Dragonfly Gallery, a design concept store in Taipei. His latest work LED bamboo uses the traditional material of bamboo to play with lights installed into the wall. Bamboo Project won the red dot award for communication design in 2011, the iF communication design award in 2012 and is a nominee for the German Design Award 2012.
–
Where
Taiwan
–
What
Chair Gang Rou, 2012
"Every design task is an arduous but charming process for me"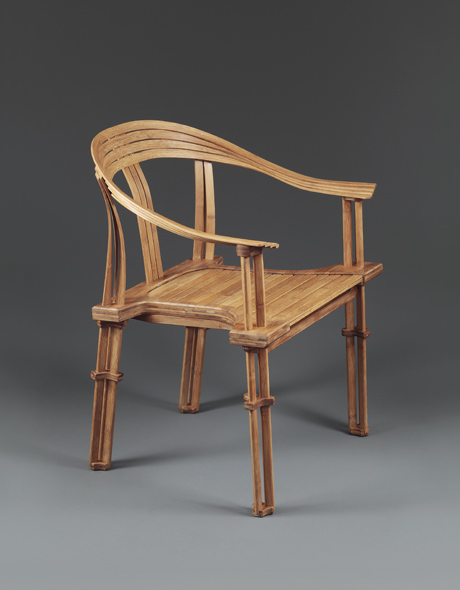 Which of your designs are you most proud of? What is the story behind it?In Chair Gang Rou I have been trying to fill in the gap between the splendid heritage and contemporary Chinese design.
Chair Gang Rou is my attempt to reclaim the 4 characteristics, "simple, steady, concise, elegant", which are the features that once belonged to the Chinese furniture design in Ming and Qing dynasties (1368-1912 A.D.). The achievement of the Ming-style furniture is not only a milestone but a starting point for me to initiate the design journey. In so doing, I am able to pass down and reposition the design concepts rooted in Chinese culture. Then, making innovations is possible."Horseshoe armchair" has been regarded as a classic chair design worldwide. From a contemporary perspective, however, shortcomings such as non-ergonomic, oversize, and overweight make it fail to blend into the modern everyday life and end up being a decoration. Although numerous chairs have drawn inspirations from it, few of them succeed in making new ground in comfort, function and aesthetics.
More than 60 years ago, the world-renowned Danish designer Hans Wegner created the classic Y Chair (a.k.a. Wishbone Chair), reviving the aesthetics of the Ming-style horseshoe armchair in the context of contemporary design. Mr. Wegner had made improvements for the chair according to his times and based on his own culture. Somehow I feel that, as Chinese, "we have to do it our ways."Therefore, I start this project by choosing bamboo as material, which is of high ecological values and Chinese feel identified with.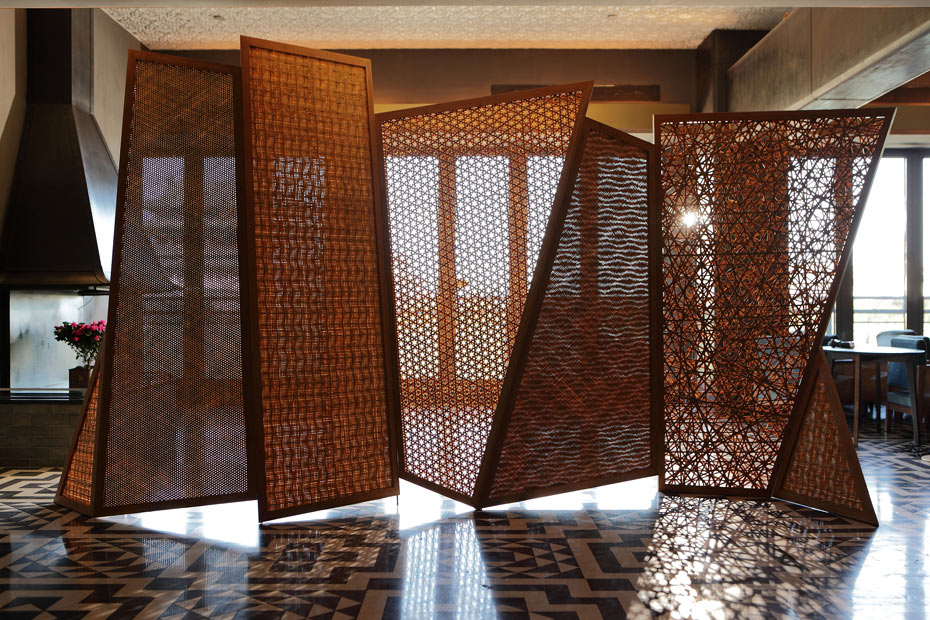 I use its diverse characteristics and potential to make a Chinese version of improvements for the Ming-style horseshoe armchair. Chair Gang Rou is a brand new version significantly distinguished from its precedents, in that it totally fits into the modern interior, enormously enhanced the ergonomics, without the shortcomings above-mentioned.
What do you think is key to creating an innovative object?
Being sophisticated as well as staying naive. Being sophisticated is being able to incorporate one's discipline, upbringing, goodwill, experience and wisdom (if there is any) into the design. Being naïve, meanwhile, allows you to think freely and to stay curious towards every exploration. With both, one is able to pinpoint the obstacle and to find a reasonable yet innovative solution.