As part of our new design studio focused series, Eleonora Usseglio-Prinsi talks to Netherlands based Italian duo Formafantasma about their working dynamic and the project they'd like to revisit in the future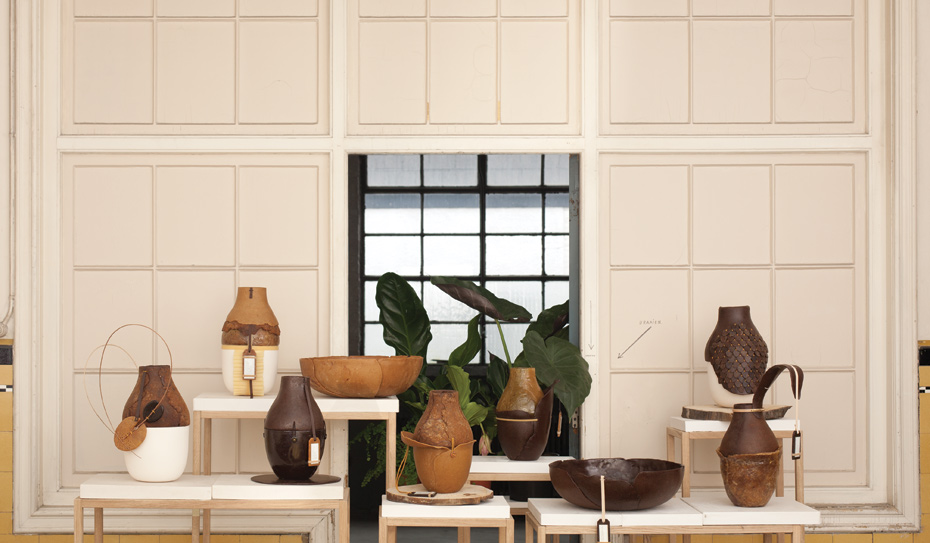 What's the first thing you do when approaching a new project?
Every time it is a different experience. The starting point can be a material sample or a concept that comes out during the developing of a previous project. Usually, one of us gives the first input and immediately we start to work together on it, discussing for hours! We are not the type of designers that spend most of our time sketching forms… That is the last step. We start from a concept, and we later create an archive of images and texts that help us to communicate our point of view on the subject to the other. There's a lot of verbal and visual communication. Most of the time we collect similar images. That means we are going in the right direction and we understood each other well! We later organise the material as a 'visual map' on a wall. Often we also write a text to refine our thoughts. the first maquette it is almost a magical moment.
FORMAFANTASMA
Formafantasma.com
–
Who
Forma Fantasma are a young Italian design duo, Andrea Trimarchi and Simone Farresin. They show their work from Milan to New York, and have received many awards for their innovative design proposals. The key to their work lies with their research into tradition, local culture and folk craft.
–
Where
The Netherlands
–
What
Botanica Project, 2012
"The hardest part sometime can be the relationship with the client, how you
manage to mediate your own goals and commissioning the work"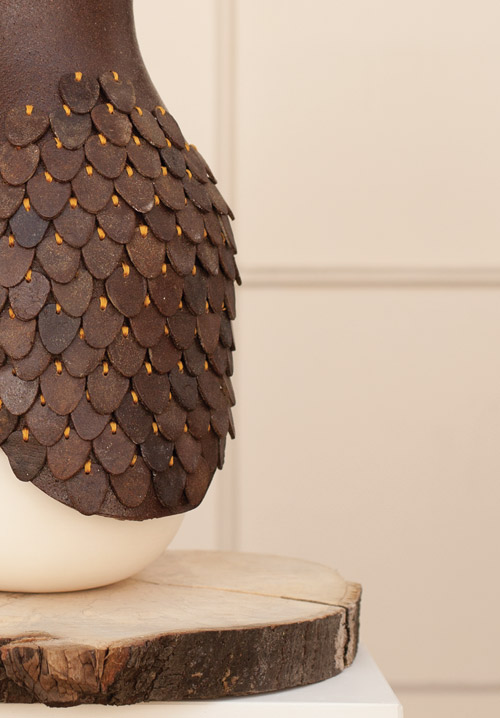 What's the hardest aspect of your job?
The hardest part sometime can be the relationship with the client, how you manage to mediate your own goals and commissioning the work. Sometime you need to ignore the requests that are given to you and trust your own ideas.
What do you think is key to creating an innovative object?
Not re-designing it but re-thinking it.
Which of your designs are you most proud of? What's the story behind it?
This is a difficult question! Nevertheless, we are still particularly interested in Botanica. We feel the project has potential to be further investigated…
The objects displayed in the Botanica collection are designed as if the oil-based era — in which we are living — never took place. Almost as if historians we investigated the pre-Bakelite period, discovering unexpected textures, feelings and technical possibilities offered by natural polymers extracted from plants or animal-derivatives.
We researched the period between the 18th and 19th centuries, when scientists began experimenting with draining plants and animals in search of 'plasticity'.

Rosin, danmar, copal (a sub-fossil state of amber), natural rubber, shellac (a polymer extracted from insect excrement that colonize trees) and bois durci (a 19th century material composed of wood dust and animal blood), are amongst others the materials we investigated. The organic details and plant-like forms of the pieces underline the vegetal and animal origins of the resins, while the palette of colours is based on natural amber tones in combination with traditional materials such as wood, ceramic and metal.
The natural textures and honey-like colours of the resins evoke the memory of 20th century bakelite objects, however, the finish and details are somewhat archaic yet contemporary. In Botanica, plastics are used as precious details, in an attempt to develop a new post-industrial aesthetic.
Photography Luisa Zanzani