Miles Copeland, musician and sound producer talks to Betty Wood about creating a soundtrack for our Film Issue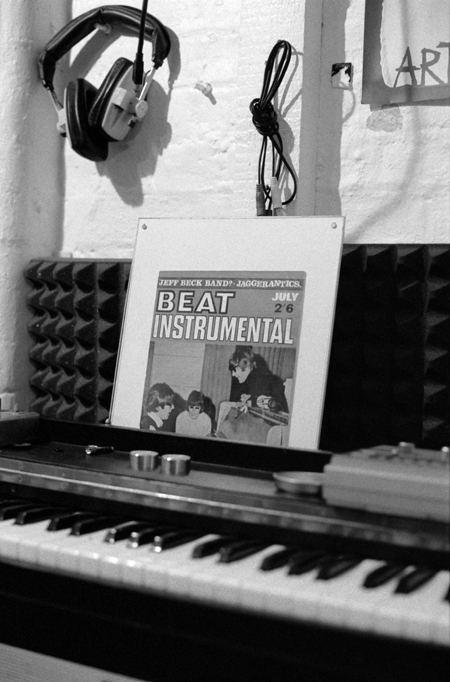 Words
Betty Wood
Photography
Ross Trevail
Artwork
Esa Matinvesi
It was an unusual brief: a soundtrack for a magazine? We hadn't really heard of it being done before, but after interviewing sound artists and writing about film composers like Nino Rota for the print issue, it seemed a natural progression for us to try our hand at producing our own soundtrack for our Film Issue.
The soundtrack of a film is almost like its heartbeat: it keeps the separate facets – the organs – working in unity. It gives it life, colour, feeling. As we sat down with Wonderfulsound's Miles Copeland, we explained how we wanted our soundtrack to draw all the of individual elements of the issue together in a new medium, and how we wanted him – and the bands working on his record label – to produce this for us.
Based in Clerkenwell, Wonderfulsound was established in 2003, as a way for Miles and his band The Superimposers to release their own records. "I'd just left college, and the (music) industry was imploding on itself – in theory, we thought that meant in their it'd be easier to put your own record out… But a label only really works if you've got more than one artist signed to it." A decade later, the roster  now covers eight artists, several of whom have contributed tracks to the record. 
"To go away and compose 15-20 minutes of music based on magazine articles, and in the space of a few weeks…" Miles pauses, "it was tough! The Kramford Look's LP, (which is 20 minutes long), took them just under a year! But it was an interesting challenge – I went back to the basics, listened to a lot of soundtrack albums and tried to really focus on what makes a soundtrack album a soundtrack." This 'back to the bones' approach to creating the record saw Miles draw on influences and archive material he'd held on to for years, but had never found an outlet for.
Asked to compose a track inspired by our fashion feature The Road to Morocco, Miles used a sample of Islamic prayer chants he'd recorded in Turkey a few years earlier: "I was in a really mountainous region at the time and the guy must have been about three miles away. His voice was echoing all around the valley." Fed over the top of a subtle beat, with a string accompaniment, the result is a soundscape that draws on a fusion of North African and Middle-Eastern flavours.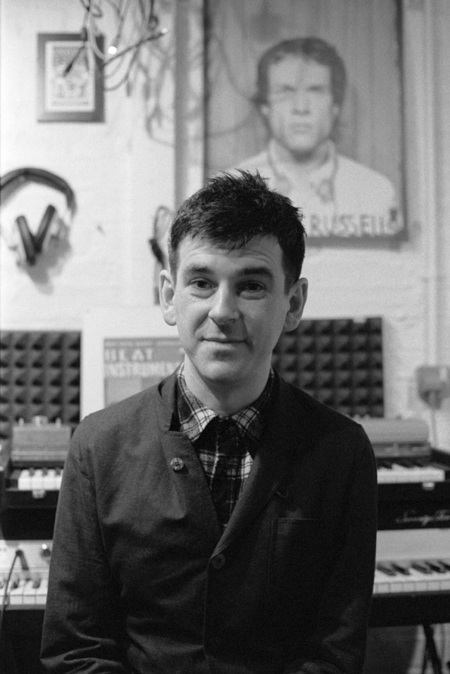 In addition to the original soundscapes Miles produced for the record, The Kramford Look (composed of Pierre Duplan and Dan Wood) also contributed opening and closing track, Justine .  Driven by an interest in soundtracks,  library music and its history, the track is taken from their debut LP 1970, (which was written as an OST to a hypothetical Tim Burton movie, from 1970). Remixed by Wonderful sound, the track fits seamlessly into the soundscape of the Film Issue Soundtrack. "It just felt like it should be on a film", Miles enthuses. "I really think they're going to go on to do great things and that track – like the album it came off – is such an accomplished piece of music. It should be used in a Tarantino film, you know!" The track is a spaghetti-western number, cinematic and (yes,) very Tarantino.
Between songs by The Kramford Look and Miles's band The Superimposers, (who provide their track Golden, referencing the "Golden Era of Milanese society" explored in our Villa Necchi interiors feature), Miles composed Theme 1 around Dominic Powers' Origin of Film story. "It's more of a reflective piece – it's about mystery, melancholia.  It draws on the story of Le Prince, who may or may not have invented cinema before Edison and the Lumière brothers, and who's kind of been lost in the vaults of history".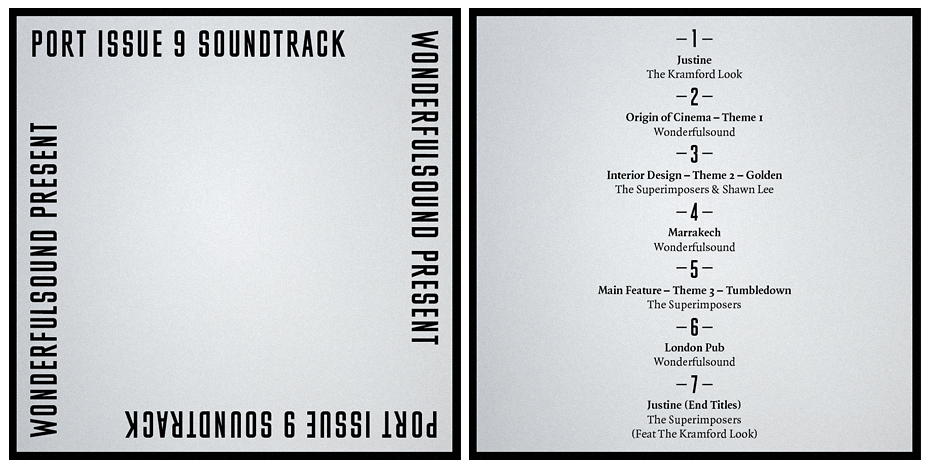 Click to listen to the Film Issue Soundtrack
With special thanks to Miles Copeland and Wonderfulsound, The Kramford Look & The Superimposers