Betty Wood talks to the Swiss multi-millionaire business aviation pioneer about creating opportunities that fly in the face of economic stagnation
"I've always loved to explore and learn about new cultures, but this isn't what led me to the corporate aviation industry" says VistaJet founder, Thomas Flohr. Established in 2004, the luxury private aviation company has offered more than 52,400 bespoke chartered flights to over 1,117 different airports since its inception, connecting the world's emerging markets in an unparalleled way. In his previous company, Flohr spent considerable amounts of time on chartered aircrafts, but was astounded by what he perceived to be a lack of uniformity (and quality) in the services on offer: "One day it would be a brand new aircraft and the next it would be over ten years old. You wouldn't know the maintenance record or the pilot's training. There was no consistency".
But Flohr's disappointment registered opportunity: "I was thinking, how can an industry selling to the most successful entrepreneurs and large companies not have a branded product available worldwide?" With this question in mind, Flohr established VistaJet.
Though the company is only nine years old, for the majority of its existence VistaJet has been operating in an economically uncertain world. But the changing economic climate presented Flohr with an opportunity: "The business aviation marketplace is international. When the traditional markets in Europe and North America are going through hard times, you have to be prepared to focus elsewhere to compensate". This is precisely what VistaJet did, developing less conventional trade routes and focusing their attention on accessing remote locations across economically developing nations. "We managed to increase our foothold in Russia, establish regular routes to African countries and in Asia". At the end of 2012, they'd established routes to 149 African airports and 157 airports in Russia and CIS, as well as visiting 94 percent of Asian countries.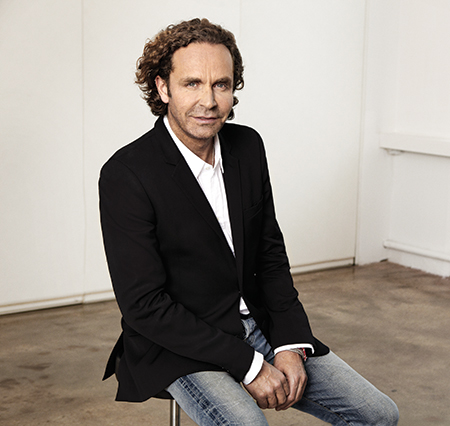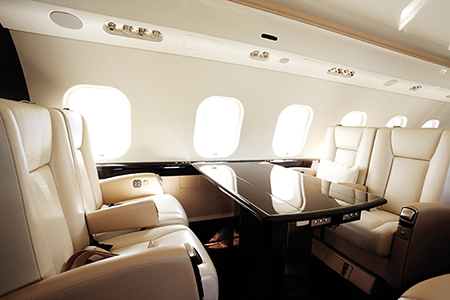 The most popular chartered destinations at present include long range routes from Moscow to Lagos, Luanda to Singapore, Vladivostok to Nairobi, Beijing to London and, of course, L.A. to Moscow.
The financial rewards of that decision are impressive. The company is on target for a 25 percent annual increase and has enjoyed 20 percent growth over the two previous years. In November 2012, they made history with the largest single transaction in business aviation when they bought a new fleet of 56 Bombadier Global aircrafts for the cool sum of $7.8 billion, with 86 further options on the cards. This summer, they placed another whopping $1.035 billion order for 20 firm Challenger 350s and 20 options. It's moved VistaJet to the forefront of the industry, as the owner of the largest fleet of private aircrafts. And these deals exemplify Flohr's exacting standards: "Our decision to offer new aircraft wherever we fly is definitely a key factor in our success. The average age of the jets in our fleet is two years old, and all of them are under the manufacturer's warranty".
This consistency, missing from competing fleets, also flies in the face of competitor precedence in working within frontier markets. Where previously Western cast-offs, sometimes more than 20 years out of date and questionable in their safety, were bought and used in the private aviation market, particularly in Africa, VistaJet's entire fleet is branded, and fastidiously maintained. "No matter where in the world you board a VistaJet aircraft, you know you'll be on a new aircraft."
Nearly a decade in, what are the major changes Flohr has seen during VistaJet's formative years? Recognition, first and foremost: "Business jets are valid tools to do business" he says. And on a political front, "we are also seeing countries with occasional government restrictions such as China and India, moving rapidly towards implementing solutions to make business aviation accessible to their population". It seems that, after all, money is the universal language, and clients from nations like Nigeria, China and Russia are willing to travel to exchange in its dialogue.
So as we head into 2014 and mark the company's decennial anniversary, what can we expect? March sees the launch of their US domestic service, having teamed up with giants Jet Aviation to begin operating a fleet of Global Aviation Jets exclusively in the US. A similar plan is ahead for China, and beyond 2014, Flohr says "we're preparing to add domestic service to India in 2015." 2013 might be drawing to a close, but Thomas Flohr's plans for global expansion show no signs of slowing down.
Above and above left: Interior of the Global 6000
Left: Thomas Flohr