Ben Eastham, co-founder and editor of arts and literary publication The White Review, explains his love for the American Pop Art auteur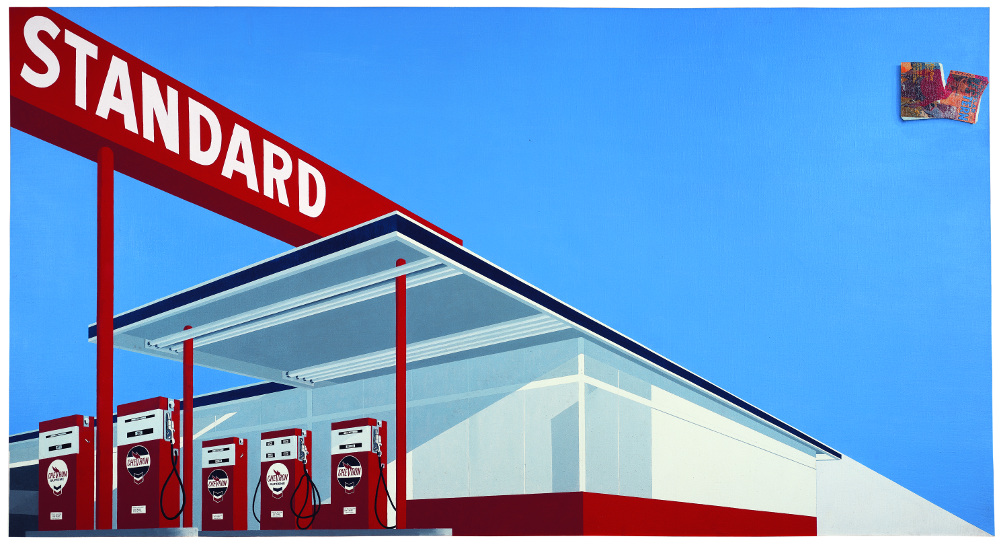 I can't remember the first time I came across Ed Ruscha's work, but there are two encounters that stick in my mind. I saw his painting Standard Station, 10₵ Western Torn in Half a few years ago at the Modern Art Museum in Fort Worth, Texas, and was completely mesmerised. What I loved is that the painting is so simple and in some senses throwaway – literally, in the case of the magazine — but there's so much going on. The gas station and blue sky and comic book are pure midcentury Americana, with all their associations of freedom and youth, but the geometric style recalls the Russian avant-garde.
There's this pure Pop sensibility undercut by this sly intelligence. Look at the slogan emblazoned across the centre, the gas station's name: 'STANDARD'. If this was a standard American scene then it looked to me, who grew up in a small town in the midlands, like the most exotic thing imaginable. So I loved the way that the word complicated or played off against the image. The painting is at once abstract, allegorical, figurative, you can read it however you want. But before all that it's just visually thrilling, overwhelming like a great pop song.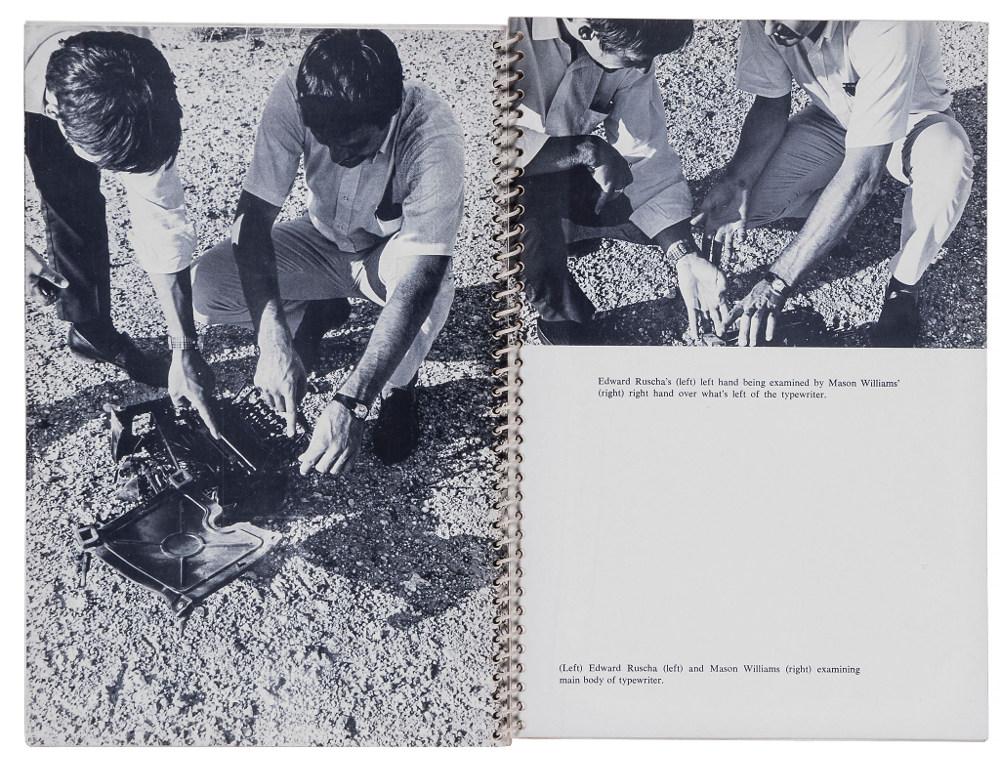 A couple of years before that I'd come across a book called Royal Road Test, which Ruscha made in the late '60s. He threw a typewriter out of a car, and then he photographed the results like a crime scene, lumps of the broken mechanism strewn along the highway. He published the photos in this ring-bound book, which is just utterly bland and completely beautiful at the same time.
It's funny, it's kind of counterculture and punk, it's conceptually really interesting (what does it say about writing to throw a typewriter out a car, and then frame it like a detective story?). It's also way ahead of its time in its archival or forensic photographic style, which was picked up elsewhere later. That changed how I thought about what writing could be, and what art could be. It's a book with no writing, but with a script. Is that art, or literature? It's that kind of crossover form that I love.
Ruscha disregarded boundaries between disciplines, whether painting or photography or literature (he uses words a lot in his paintings), which is something we've tried to pursue in The White Review. Personally, I love the fact that Ruscha's work is witty and cool and arresting, and at the same time deeply serious and intellectually engaged. There's a wit to his work, sometimes cynical, that cuts straight through bullshit. I think we need that kind of humour, sharp and unsparing, now more than ever.
Ben Eastham hosted a symposium on 'Where Art Meets Literature' with Frieze Academy at David Roberts Art Foundation on 25 Feb 2017