William Kherbek rounds up this year's Frieze Art Fair, London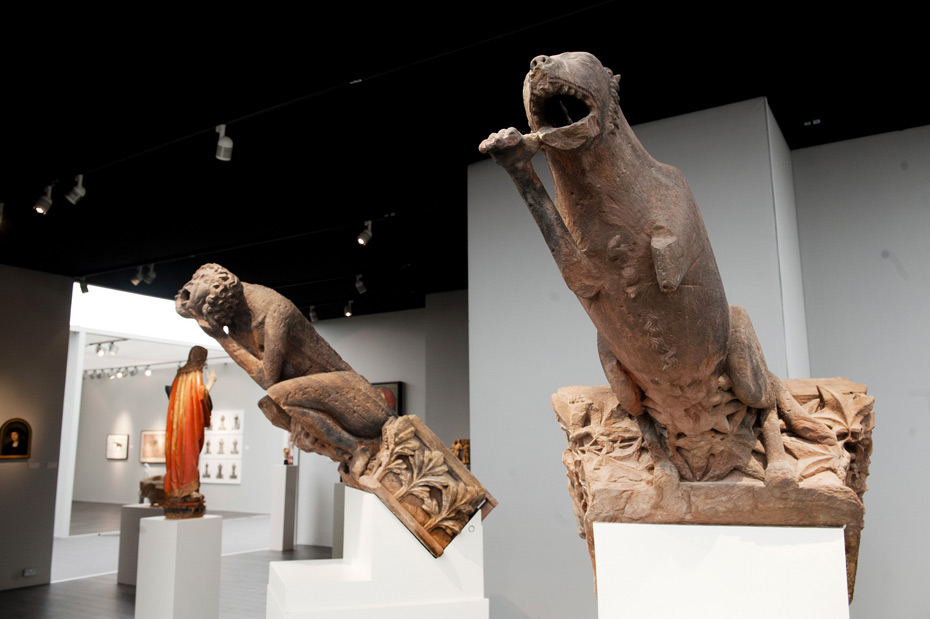 So, Frieze is over. Or, rather Frieze London and Frieze Masters are over. And thus the most self-aware art festival closes its 2012 London extravaganza. It was quite a year, starting with the usual Nathan Barley moments: when I went to pick up my press pass, the queue at the press office was longer than the queue to get in the fair. Surely Andy Warhol would have enjoyed it: in 2012, everyone will be an art critic for fifteen minutes. At first, I was mildly concerned, that this might be the year that everyone who claims they'll never go to Frieze again finally decides not to, but once inside, things were packed to the usual crowd-surfer-only levels.
I'm always suspicious of journalists who turn up with eerily perfect quotes in their articles, but when I heard someone saying "There's so much to buy and so little time"at one of the Frieze Masters' stalls, I suddenly had a tiny bit more faith in journalism as a profession. In many ways, the sheer incongruity and fundamental appropriateness of "so much to buy so little time" is what drives Frieze, both economically, of course, and creatively. When this review opened I said Frieze was self aware but that's probably why Frieze inevitably ends up being more enjoyable than other art fairs, it knows what it's there to do (i.e. sell art), but somehow avoids making that fact obvious. Sweaty dealers fretting over sales may make the art market what it is, but who wants to see that? Surely, Frieze reasons, a live, three-act murder mystery by Asli Cavusoglu is more fun to watch. Damn right it is.
What were the highlights? Frieze Masters certainly rates, not least for the sensitivity to presentation of the participating galleries. The Frieze Masters' stalls were rather more like little art kiosks which you could duck into to escape both the pummel of London rain and the frenetic atmosphere of the contemporary fair across the park. A number of galleries chose to make their stalls essentially "mini-exhibitions" which focussed on the work of a single artist. Hauser and Wirth showed off a dazzling array of Eva Hesse drawings, Pace Gallery had a row of transcendent Kurt Schwitters collages, Wienerroiter-Kohlbacher brought out the Egon Schieles. It was almost too much to take in, but the difference with Frieze Masters was that there was enough space and time to return and look again rather than being pumped along by human peristalsis as in Frieze London, and you could buy a gargoyle if you had the extra cash.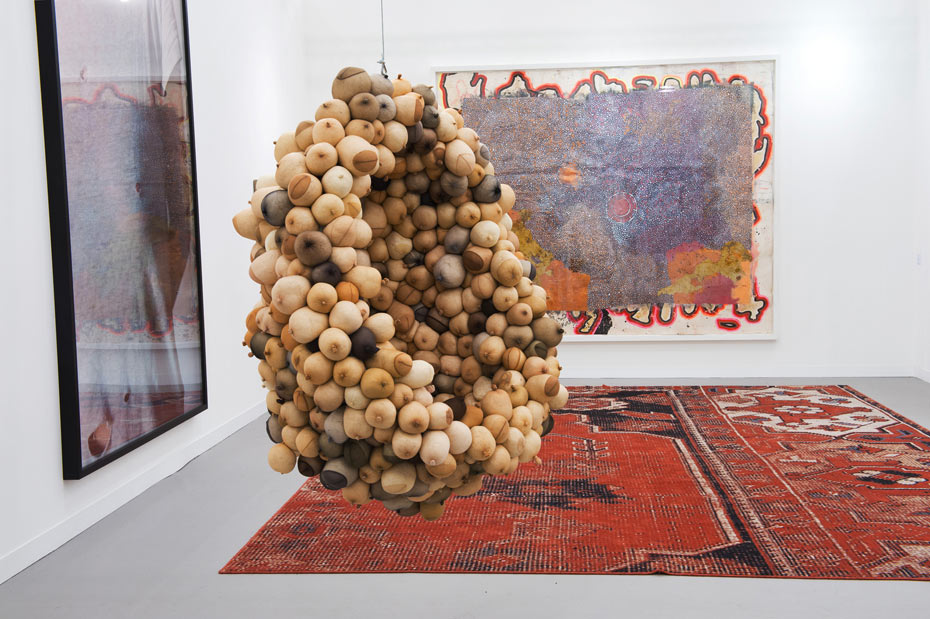 Not that there's anything wrong with being pumped along by human peristalsis, it's just about context. Returning to Frieze London, I did my damnedest to focus, especially on the Frieze Projects which always sound so great conceptually, but somehow underwhelm. I'm generally sorry to say it was another one of those years. The only one of the Frieze Projects which really managed the kind of otherworldliness I was hoping for was the project by Grizedale Arts and Yangjiang Group titled Colosseum of the Consumed, a modest wooden "colosseum" in which various artists and performers created works tailored to the surroundings and which was dotted with food stalls from the kind of organic and sustainable range of producers art-beings frequent — I must say, the kimchi on offer was a work of art in its own right. I only caught one of the performances, Bedwyr Williams' autopsy of a humanoid curator fashioned from cake. His performance had the verve and poetry-comedy linguistic flair he's known for, and managed to rhyme "sambuca" and "puker" to a standard of which any MC would have been proud.
Joanna Rajkowska's Frieze Projects piece was also worthy of note. You've heard of "sound pieces" no doubt, not least after Susan Phillipsz Turner Prize victory in 2011, but Rojkowska ventured into the lesser plumbed world of the "smell piece". The idea was that Rajkowska would have incense burning near the entrance of the fair and this would have a transformative effect for all the fair goers and G4S security folks, perhaps turning the queue experience into a form of transcendental meditation. Rain, unfortunately, made it impossible to fully engage with the work, but the dry moments, were more interesting for how routinely life went on, incense or no incense. Perhaps we're all so accustomed to bizarre odors in public, not least parks, that we're rathermore likely to be reminded of Camden High Street than Xanadu when the incense does its thing.
For me, Frieze ended after a magisterial talk titled, On Stupidity, by John Waters in which the self-styled Pope of Trash explored the value of stupidity and the limits of intellect. The audience had dozens of questions, "Is art stupid?" "Is sex stupid?", "Is the internet stupid" — no one was dumb enough to ask if talks on stupidity were stupid — Waters' responses were all far too witty to condense (and many, this being Waters, were gloriously unprintable) but broadly the answers seemed to be yes, and long may such stupidities continue. Convert it to Latin and you've got a creditable motto for Frieze.