Oliver Eglin examines a new series of photographs taken by William Eggleston in small town 1970s America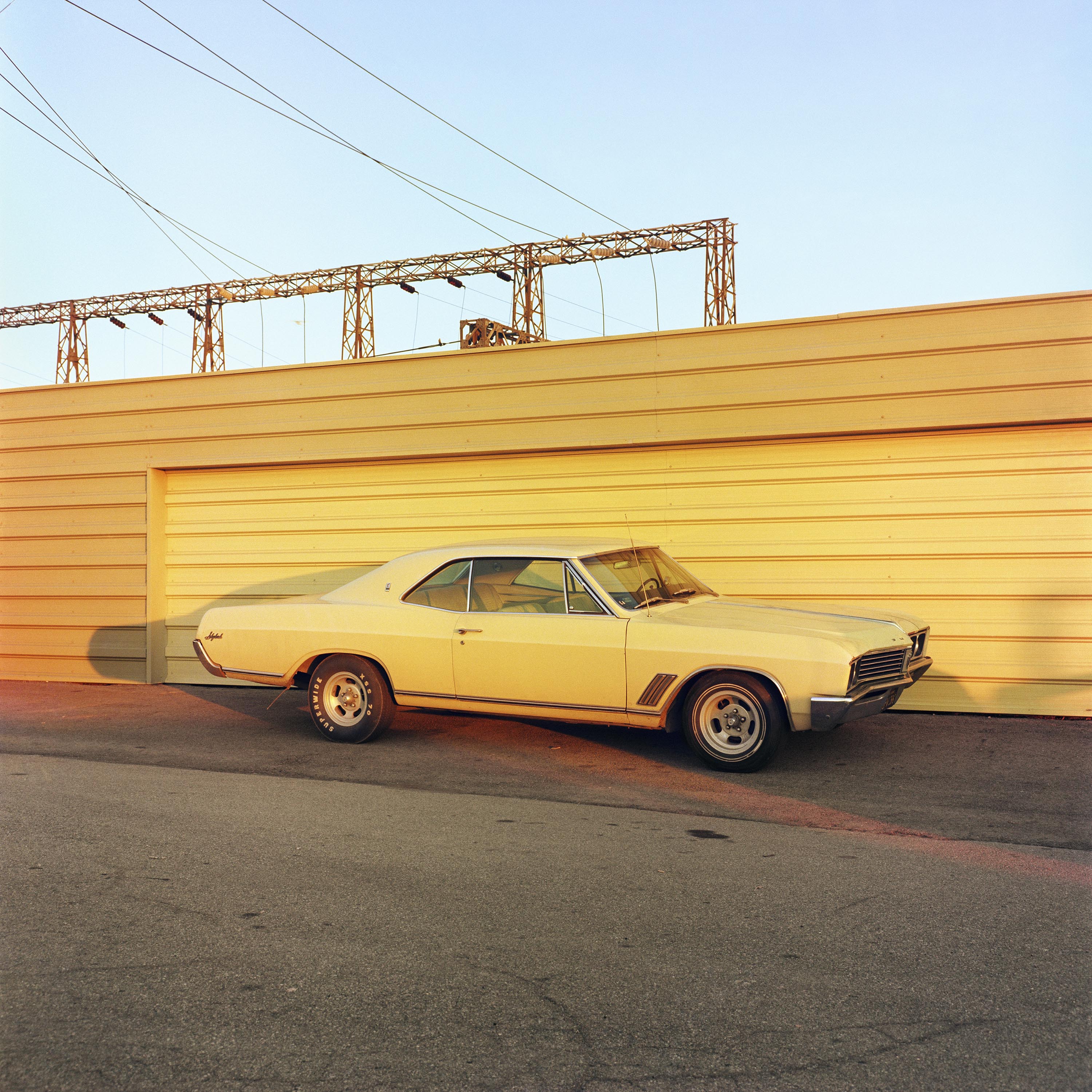 Earthy marigold hues on a wall of corrugated iron encompass the centre of William Eggleston's frame, its uniform surface completely obscuring any prospect of a traditional pictorial horizon. In the centre sits a creamy yellow coupé, its matte finish blending perfectly with the wall behind. Tranquil and serene, this unstirring moment of quiet urbanity broadly sums up the tone found across William Eggleston's 2 ¼ series.
Taken in the year following his seminal show Color Photography by William Eggleston at The Museum of Modern Art, New York in 1976, 2 ¼ is a body of work which falls slightly outside of William Eggleston's usual oeuvre. Showing now for the first time at London's David Zwirner Gallery these works offer an intimate take on small town 70s' America. Relinquishing his usual 35mm rangefinder and instead opting to shoot with the slower medium format, the photographs appear unusually staid. Eggleston's strength lies in the fictionalising of his immediate surroundings and he has the unique ability to see things beyond how they first appear. In this series there is a particularly striking sense of quietness as the photographer's itinerant gaze wanders from a boarded-up café to an empty parking lot. Composing his frame intuitively, he is the master of finding beauty in scenes of such ordinariness. Each photograph appears not as a Cartier-Bresson-esque moment of precise timing but rather more painterly, as though he had waited there for hours.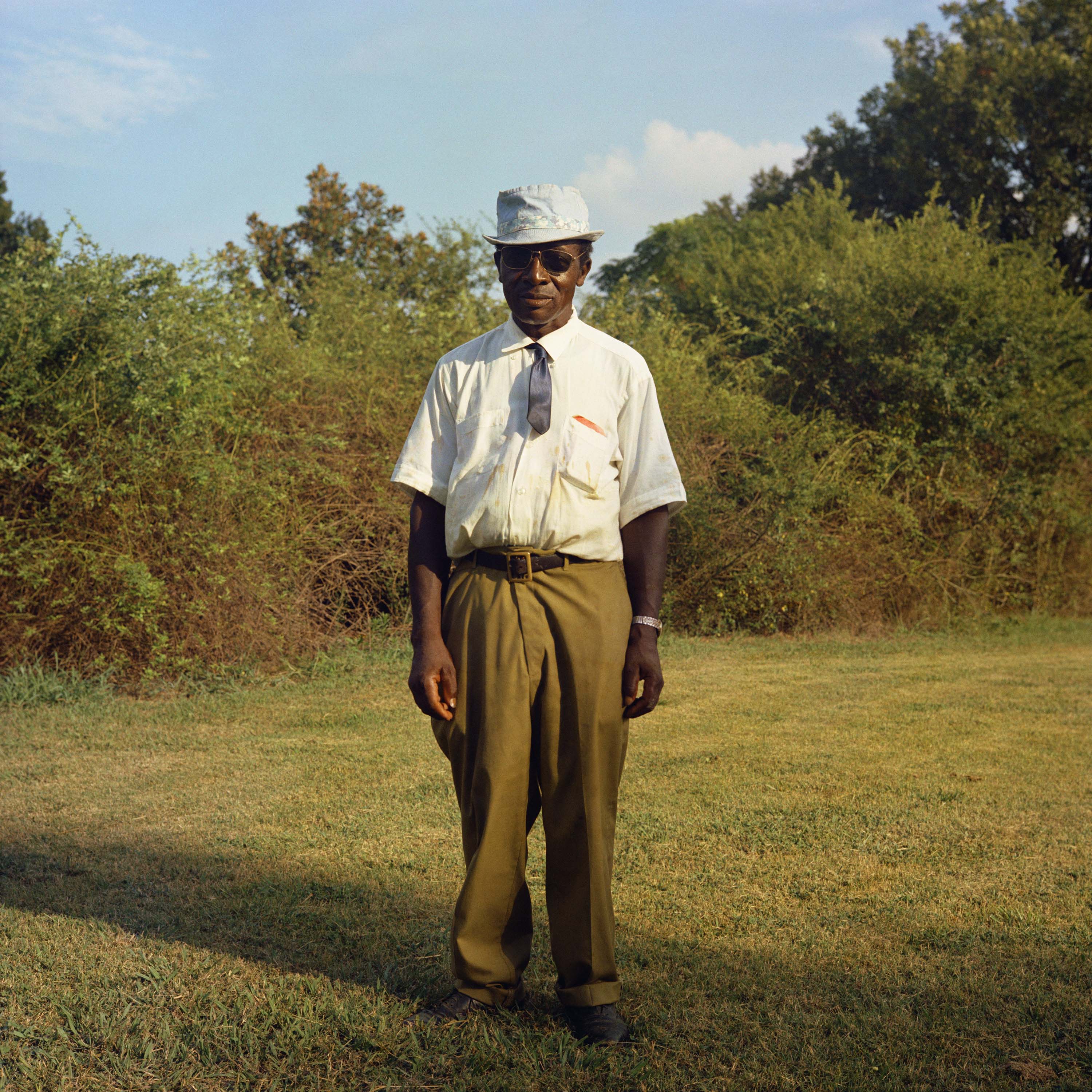 Eggleston's unerring commitment to colour photography was the defining catalyst in establishing colour work as an accepted output for art photography. Gaining momentum in the mid-1970s photographers began to use the poeticism of colour to build new approaches to photography, particularly in relation to the seemingly mundane aspects of daily life in America. Among the likes of Stephen Shore, Nan Goldin and Bruce Davidson, no one photographer epitomises this visual trajectory more than the enigmatic William Eggleston. His approach to image-making was primarily concerned with the act of movement; never stopping in one place and shifting the angle of perspective was key in the production of his photographs, he adheres to a self-imposed policy of never taking two images of the same thing.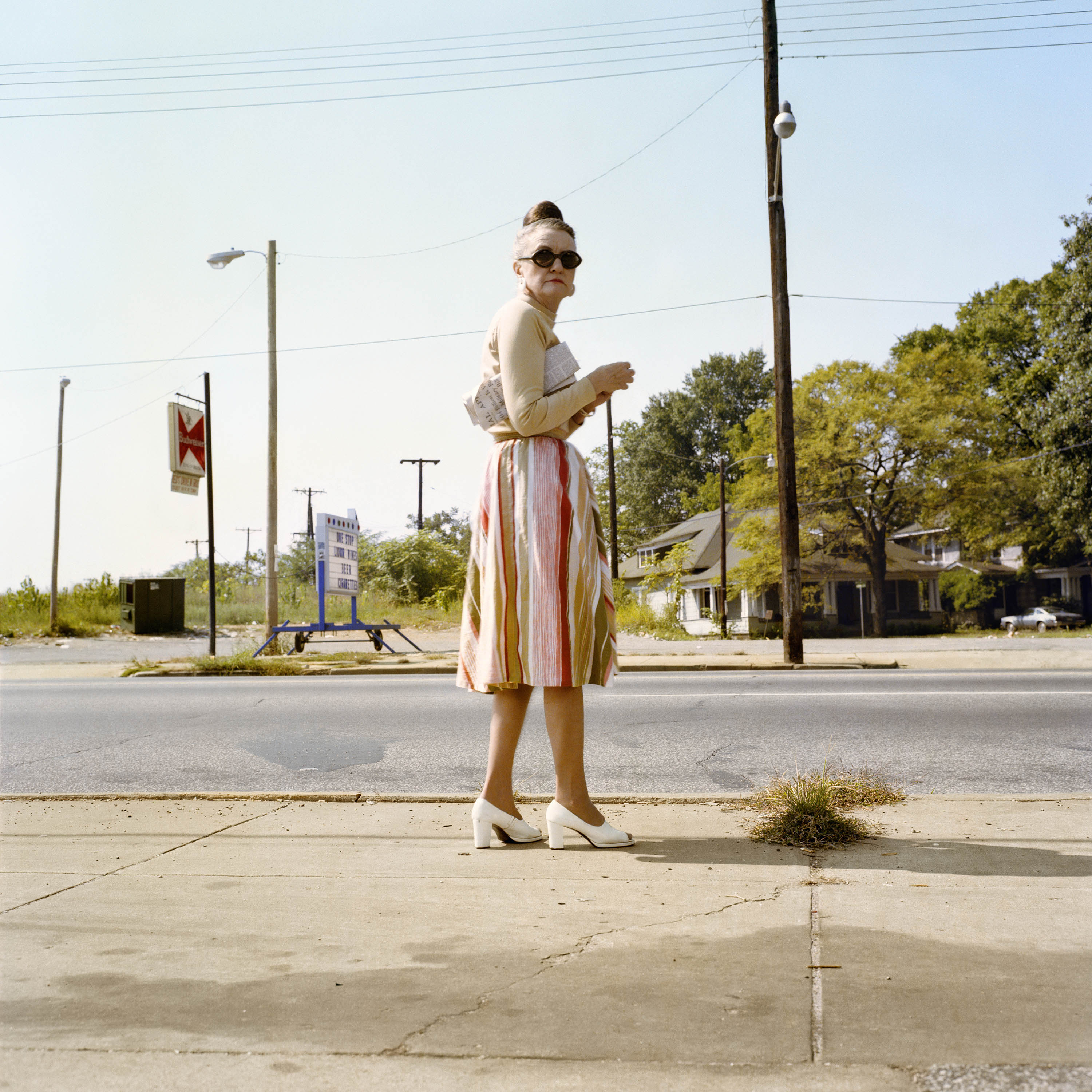 In 2 ¼ William Eggleston's delicate sensibility for ordinary life is a testament to the transgressive power of photography. These photographs offer the quiet contemplation of time immovable, the advancing decay of man-made objects is almost tangible in these pictures. As overturned cars rust at the roadside and weather-worn signs fade from legibility, Eggleston's unwavering study of American life is an enthralling and yet irrevocably mystifying spectacle to behold.
William Eggleston: 2¼ is on at David Zwirner in London till June 1st 2019
Check out our guide on how to dress preppy