Berlin's a windy city, and it's creating chaos at the site of the British artist's exhibition. William Kherbek ventures this would be much to the artist's delight…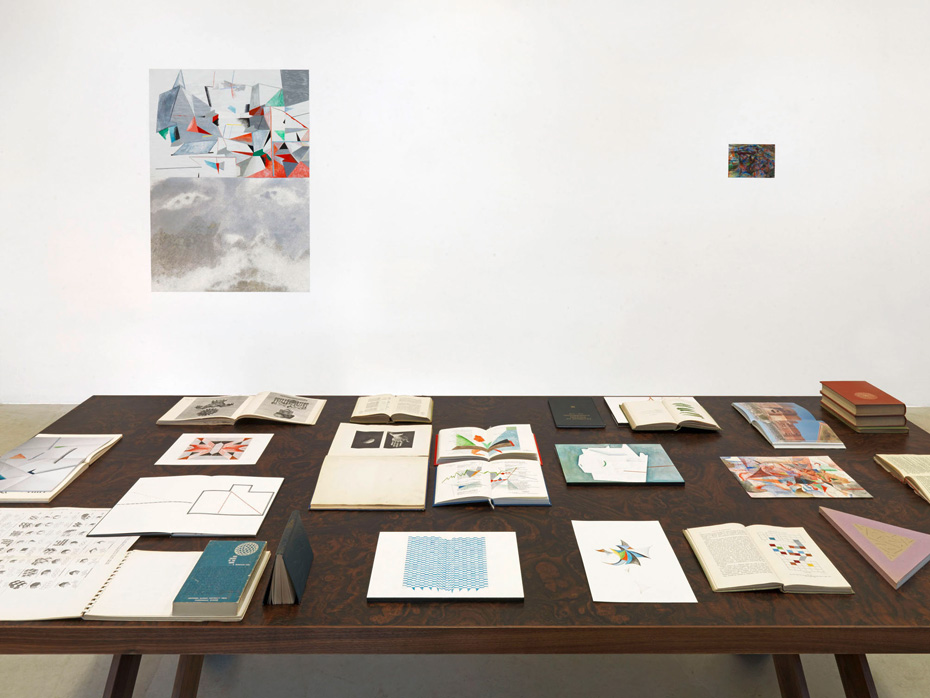 It's been very windy in Berlin, so much so that it's affecting the art world. Perhaps the most prominent example of this is, appropriately, manifested in a work by one of the UK's contemporary visual poets of entropics, Richard Wright. The BQ gallery is presently hosting a yearlong exhibition of work by Wright which will unfold over the course of the next several months. The show, titled Nine Chains to the Moon, takes its name from a book by the scientist-cum-1970s-utopianist-guru Buckminster Fuller – perhaps best known for pioneering the concept of the "geodesic dome" – which conceives of the distance to the moon demarcated by a human chain of the type you see sporadically gathering to raise awareness for hunger or other noble causes. Wright's vision is perhaps a bit less bright-eyed. Fans of his will remember his Turner Prize winning gold fresco, 'no title', that was as beautiful as it was intricate as it was doomed.Wright has often spoken, in ways similar to another icon of artistic entropics, Robert Smithson, about the potency of making art works that are conceived to be destroyed or overwritten by time.
Wright will be very pleased with the status of his show at BQ. The show has been up since 14 February and partially consists of a series of black and white geometric images wrapping the outside of the gallery. The recent windstorms in Berlin have all but ripped the black and white coating away, revealing the windows and more or less the door, though by the time anyone is reading this, there will probably be only a few strips of black and white left. As NASA issues a report suggesting that the havoc wrought by climate change could plunge civilisation into chaos in the space of a few decades, and recent papers have also suggested that the equestrian Wehrmacht of Genghis Khan was facilitated by an unusually rainy period across the steppes of Eurasia, the interaction of climate, culture and decay has never been more pertinent (or troubling).[/one_half]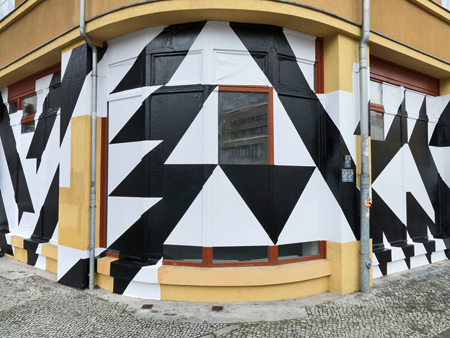 The show also consists of a number of books inside the gallery laid out on a table and opened to particular passages on subjects large and small. Somehow the books on 'English Handwriting' seemed more engaging than I would have imagined them to be in another context. Wright has periodically painted over the text with intricate geometric patterns and these exist in dialogue with larger wall-based works of similar content. In May, new works will be added to the space for the show's second 'chapter', the question is: how much will be left of the present show by then? Time will tell.
Richard Wright, Nine Chains to the Moon (Chapter 1), runs until 14 February 2015 at BQ Gallery, Weydingerstrasse 10, D-10178 Berlin, Germany