In a new book, the North Essex-based photographer captures intimate and cathartic moments of family life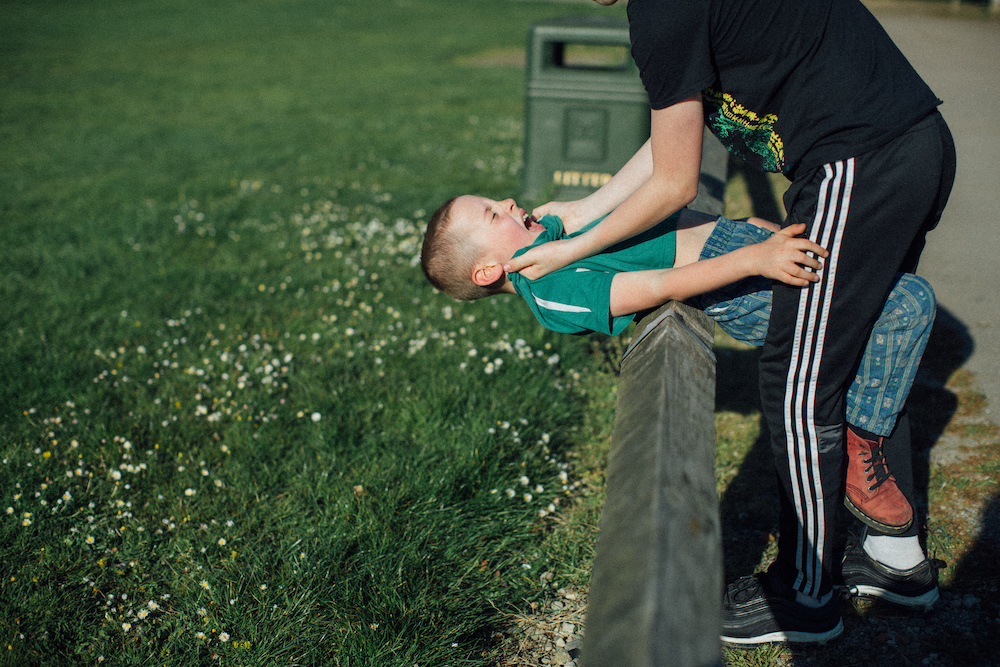 Polly Alderton finds inspiration in the people around her. Citing it as an "obvious" touching point, she will often angle her lens onto her children and family – the subject matter to the bulk of her work spanning portraiture and pictures akin to the traditional format of a family photo album. "I am really lucky to be able to witness my children experiencing things for the first time, and to be able to watch them grow up," she tells me. "I think I feel very disjointed from my own childhood, so in many ways the experience of motherhood, for me, has been like a rebirth; in some ways I am growing up alongside my children."
Polly was born in Kent and spent her formative years moving around regularly, finally settling in North Essex where she resides with her husband and four children. When asked about her past and what steered her towards the medium of photography, she reflects on the more troublesome moments in secondary school, having been excluded with only three GCSE's. "I really wasn't sure what I wanted to do and my options felt very limited," she admits. At the time, Polly's new boyfriend was studying a GNVQ in art and she'd head to the art department to hang out with him. "I was there so often that the tutors assumed I was part of the course, I was even doing the coursework." After clocking the situation after around six months, they let Polly switch courses and, naturally, she excelled. "I was working at the time and my home life was quite unsettled, I was moving around a lot and didn't have too much stability." A tutor, though, suggested she apply to university. She got in to Byam Shaw school of art – a "safety net" – and Polly was able to support herself financially and independently.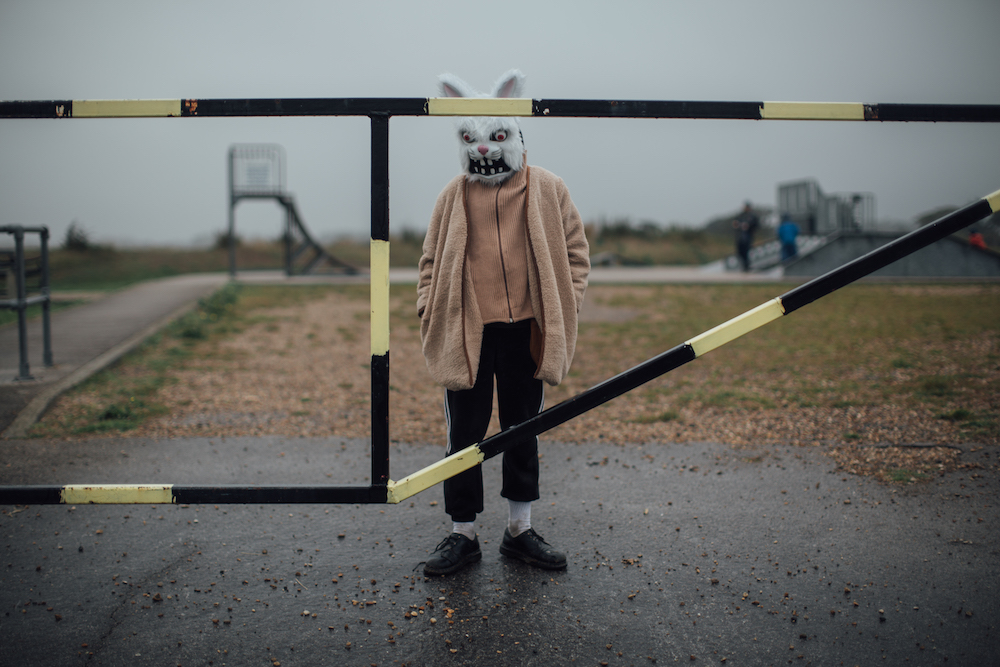 "Art felt like it was something that rescued me to start with but ended up closing doors on me," she notes, citing the industry jargon and educational system as being somewhat of an exclusive minefield. "I ended up pregnant in the final year and left with a sour taste in my mouth about education. When my first child was born, I was always taking pictures. It was a thing I did for me and I loved it. It took me a really long time to be brave enough to show it or label it but I'm really proud of it."
Polly has now been published in the pages of The Sunday Times, The Observer, Invisible Britain: Portraits of Hope and Resilience, Portrait of Britain Vol.1 and Vol.3, i-D, British Journal of Photography and Sudetenduetsche Zeitung. Besides the intimate storytelling found amongst her personal projects, Polly also spends her time as a still life photographer and works with the BBC, a highlight has been photographing David Attenborough in Climate Change: The Facts, as well as Mary Beard and working with Martin Parr for a series of BBC One idents. Her most recent accomplishments, though, is a publication with Setanta Books – the ninth of a bi-monthly series that highlights work of emerging artists. 
Entitled with the photographer's name, the publication journeys through candid scenes, gripping portraiture and sun-drenched environments as she reworks the notion of a memory. From the first days of school or Christmas eve outside the church, Polly questions the role of memories and how much we can really trust them – particularly from a mother's viewpoint. "Personally, it feels like a marker between different sages of motherhood," she explains of the book's concept. "It's been quite timely. As a family, we have evolved to a different space, we're now dealing with three big teens and only one left behind (who's nine years old), so the dynamics have changed." The book arose as they realised this major familial shift, conceding to the power of catharsis by documenting these moments. "Whilst I'm daunted about how this body of work will evolve, I'm excited too," she says.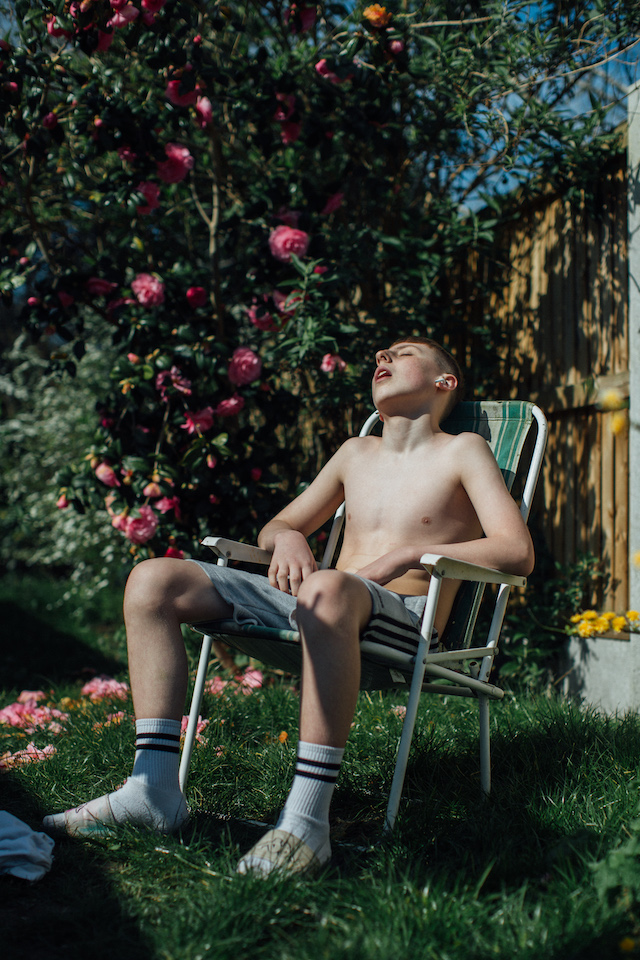 The topic of representation as a documentary and portrait photographer is an intriguing one. How should you present your subjects, should they be wrapped up in a painted narrative or eschewed with honesty? What's captivating about Polly's imagery is the manner in which she lenses her children, which are, as she says, quite the opposite to their real-life personas. With one child who's confident in front of the camera and one who's less so, she was surprised to hear someone commenting on the matter, saying: "Oh your child is so serious in your pictures, I'm surprised by how animated they are in real life". She adds: "I realised that my portrayal of my children might not always be representative of who they are, and that's interesting because their images do exist in spaces that are separate from them yet potentially inform an idea of who they are, even if they never visit these spaces."
"I try to be honest about our home and faithful to this idea of preserving a truth but, equally, I'm drawn to quite dark things and often quite funny things (a combination of both ideally). So I encourage them to play about with masks and things; my youngest child loves doing a 'dead face' where he rolls his eyes back to show the whites and I adore it!"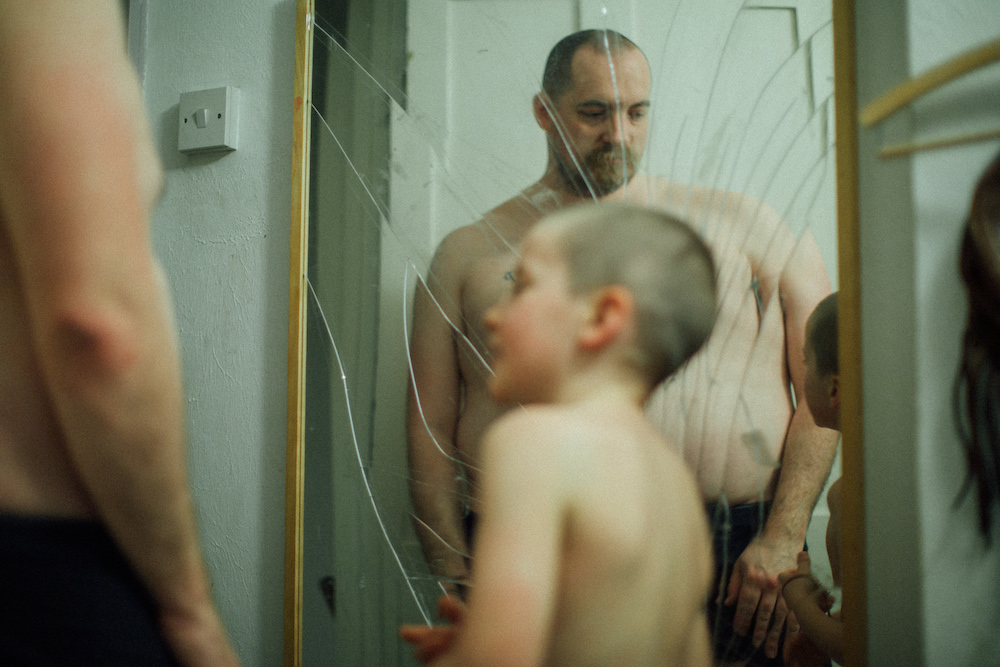 Other snaps see her husband and youngest son in a broken mirror , cracked from an "OTT" play fight between their sons and consequently sealed back up with sellotape. This image sparks many observations about Polly's role and life as a mother, to which she refers to as being once "quite needy" towards her son – who's an identical image of his father, by the way. Back then, she envisioned them watching film marathons together and becoming just like friends. Having learned to give her child space and let him blossom on his own, it's in these very pictures – especially the one in the mirror – that she learned of her own personal history. "When I look at this picture I understand the bigger picture and, in a way, it's a portrait that includes me. It feels like it has some biblical element to it, I can see myself sitting in the grass below him just pining or worshipping him. I should say, if my son reads this, we watched a load of films and did loads of stuff together too, when I wasn't being annoying!"