Photographer Hayleigh Longman celebrates her late grandfather's local haunts, including Manze's Pie and Mash shop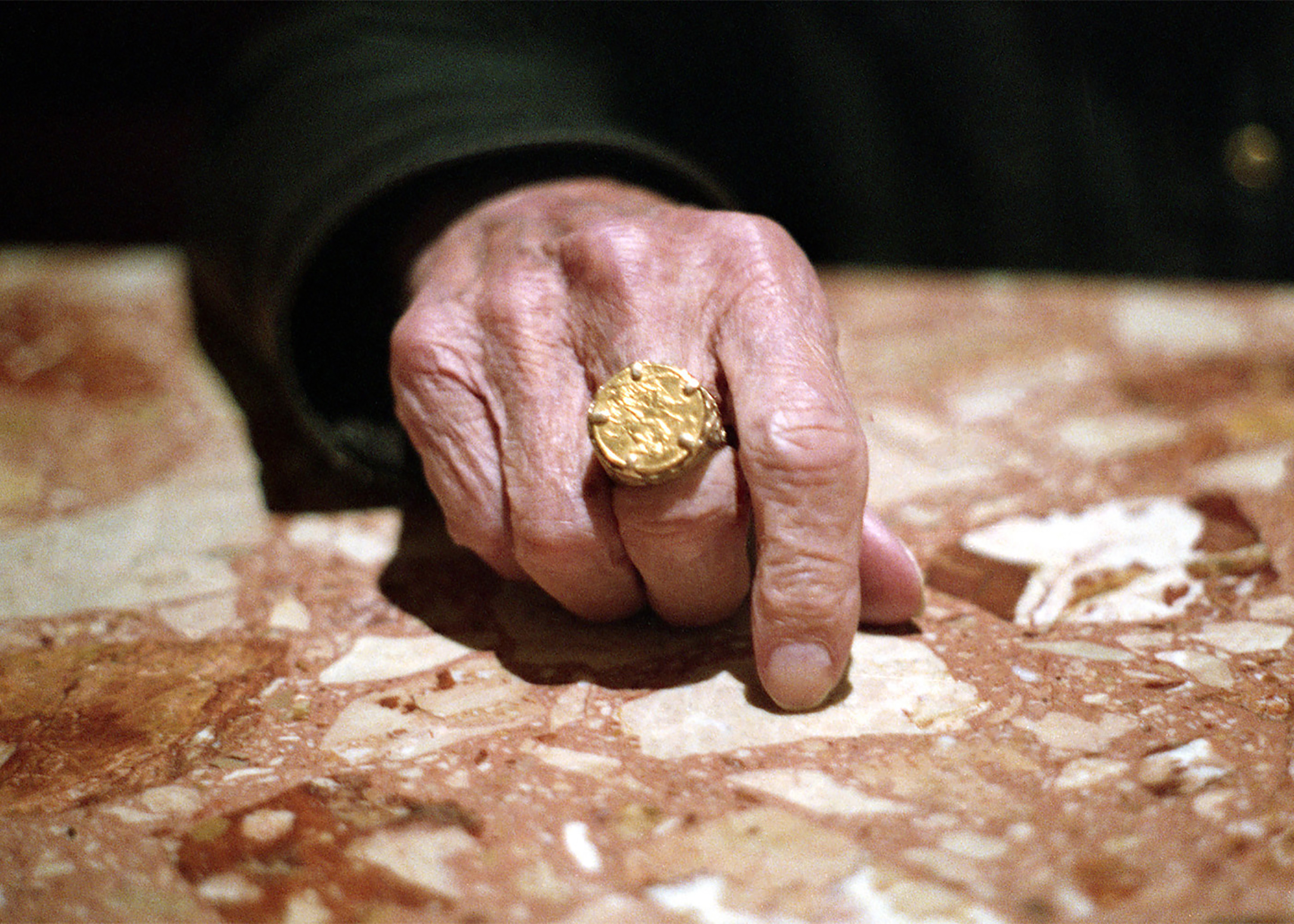 Taking a visit to Manze's in Chapel Street market became part of the weekend routine growing up as a child. I would spend weekends with my grandparents who both lived in The Cally in Islington. They lived here all their lives and with my grandad being a local antique dealer, he would trade with local market holders along the way. We'd go to the market for groceries and then get a warm hearty plate of pie and mash on the way home.
My Grandad, Walter Canon, enjoyed the simplicity of English traditions such as pubs, pie and mash and jellied eels. I was given my first 35mm camera at the age of fifteen in my grandparent's local pub which later became the subject for my project. It began at the Two Brewers pub at a lock-in and evolved into a year-long body of work documenting my grandad's life in Islington, including his favourite spots including Manze's Pie and Mash shop.
I named the project 'The Last of Eleven' after my granddad, the last of eleven siblings. His dementia was in very early stages at this point, so he was still able to entertain me with all of his stories.
After the passing of my grandad last March I decided to go back to Manze's and photograph his favourite places in memory of him. I spent the afternoon people watching and sharing conversation with the women who remembered me through my grandad.
The mash is served out of large industrial buckets and the pie tins have not changed since I first went in there. The aesthetic of the restaurant is traditional, and I can't help but feel a sense of connection to the small, functional but characterful-ness of the place.
The two scoops of mash pushed to the edge of the plate, met with mince puff pastry pies and covered in a tastefully coloured green liquor never gets old. Vinegar is offered on each table, as you generously add that to the rich flavours of this traditional English dish.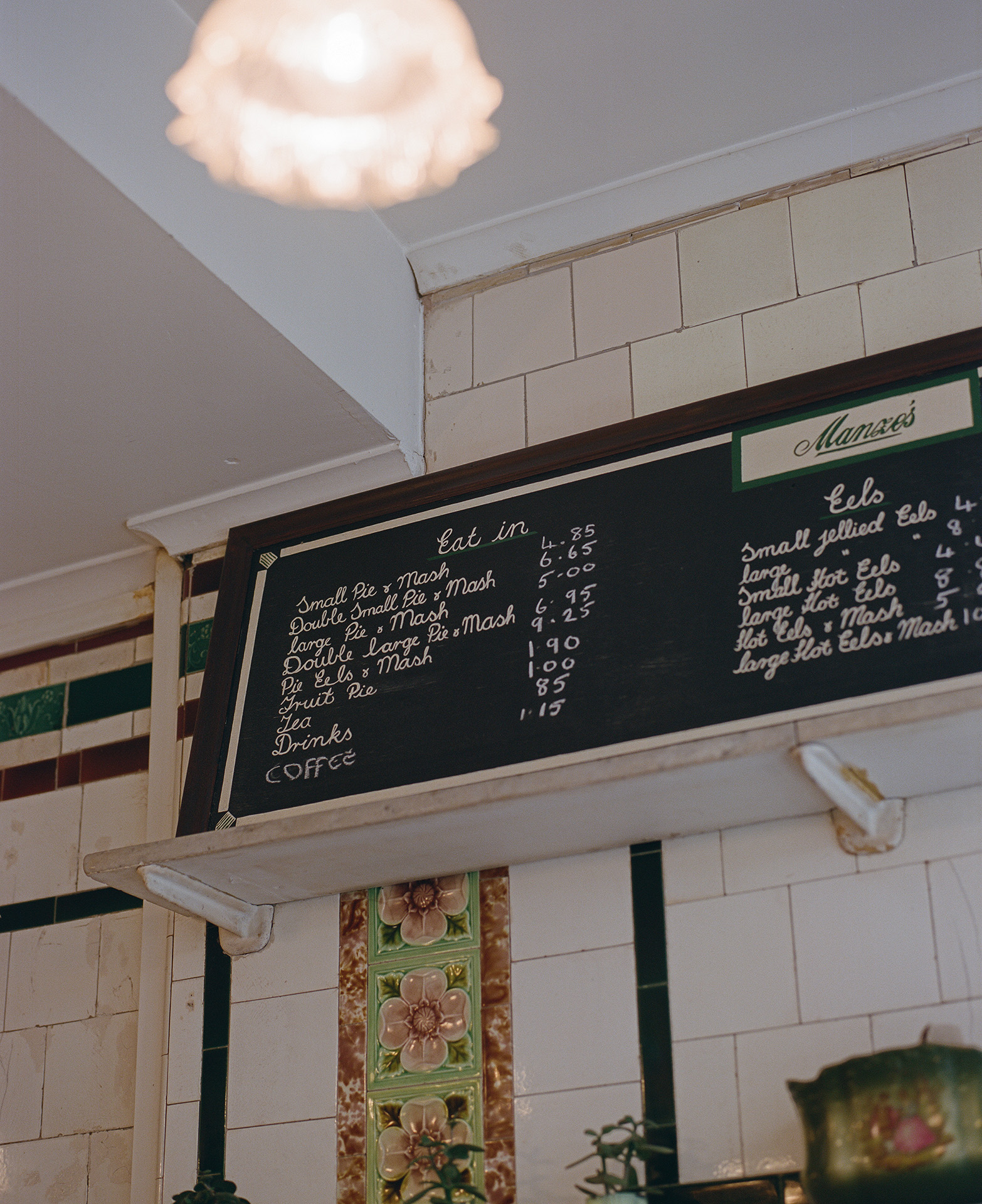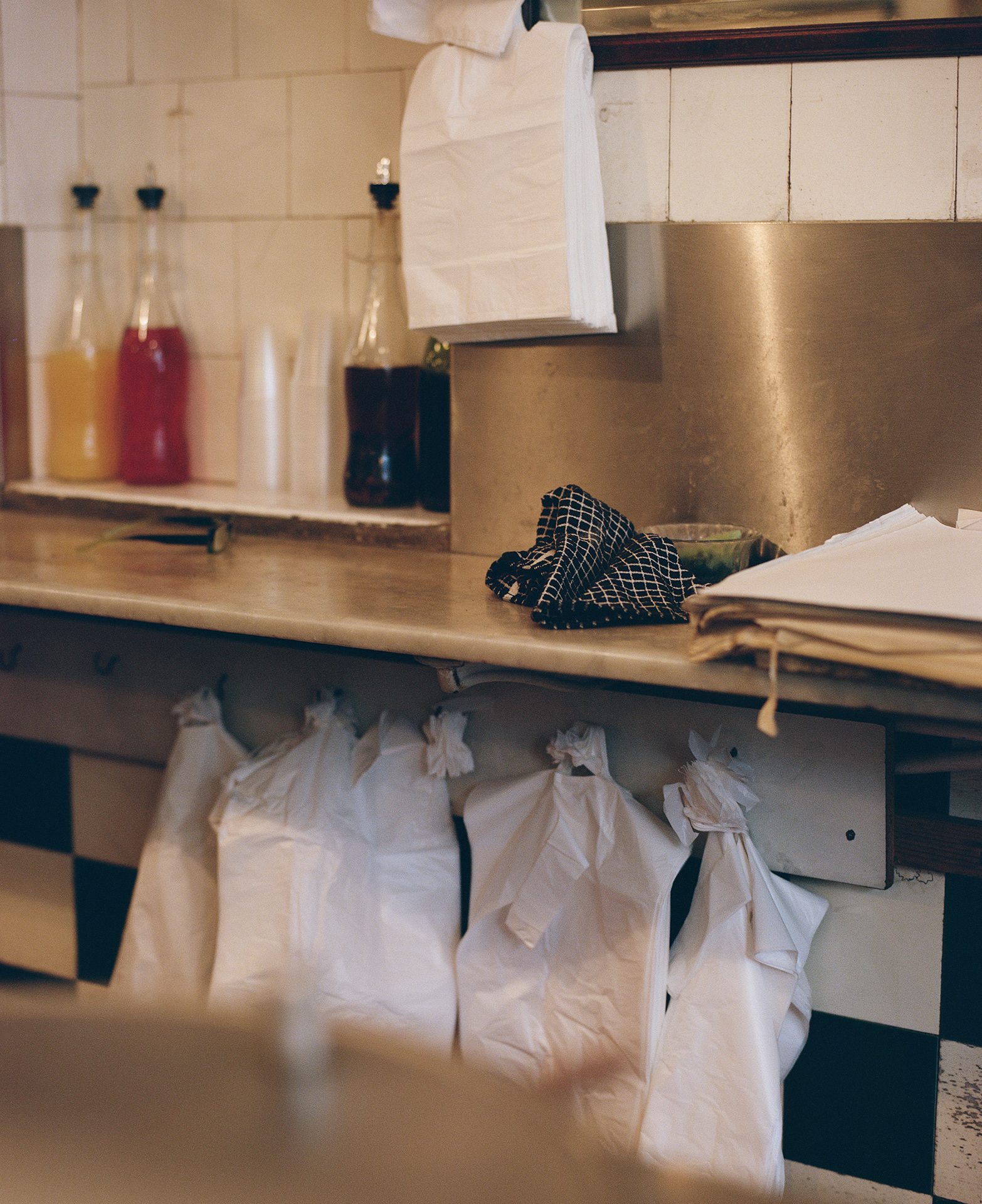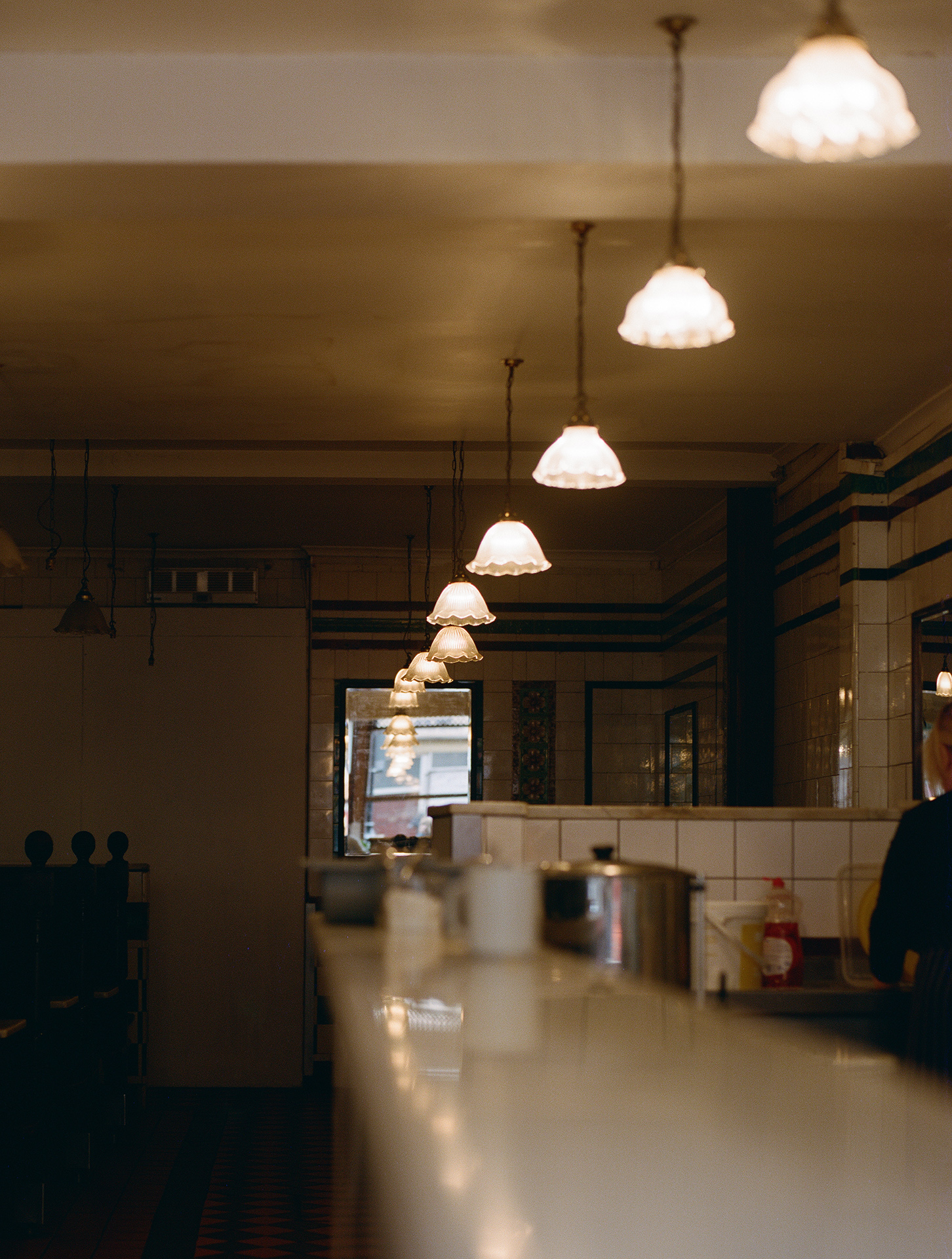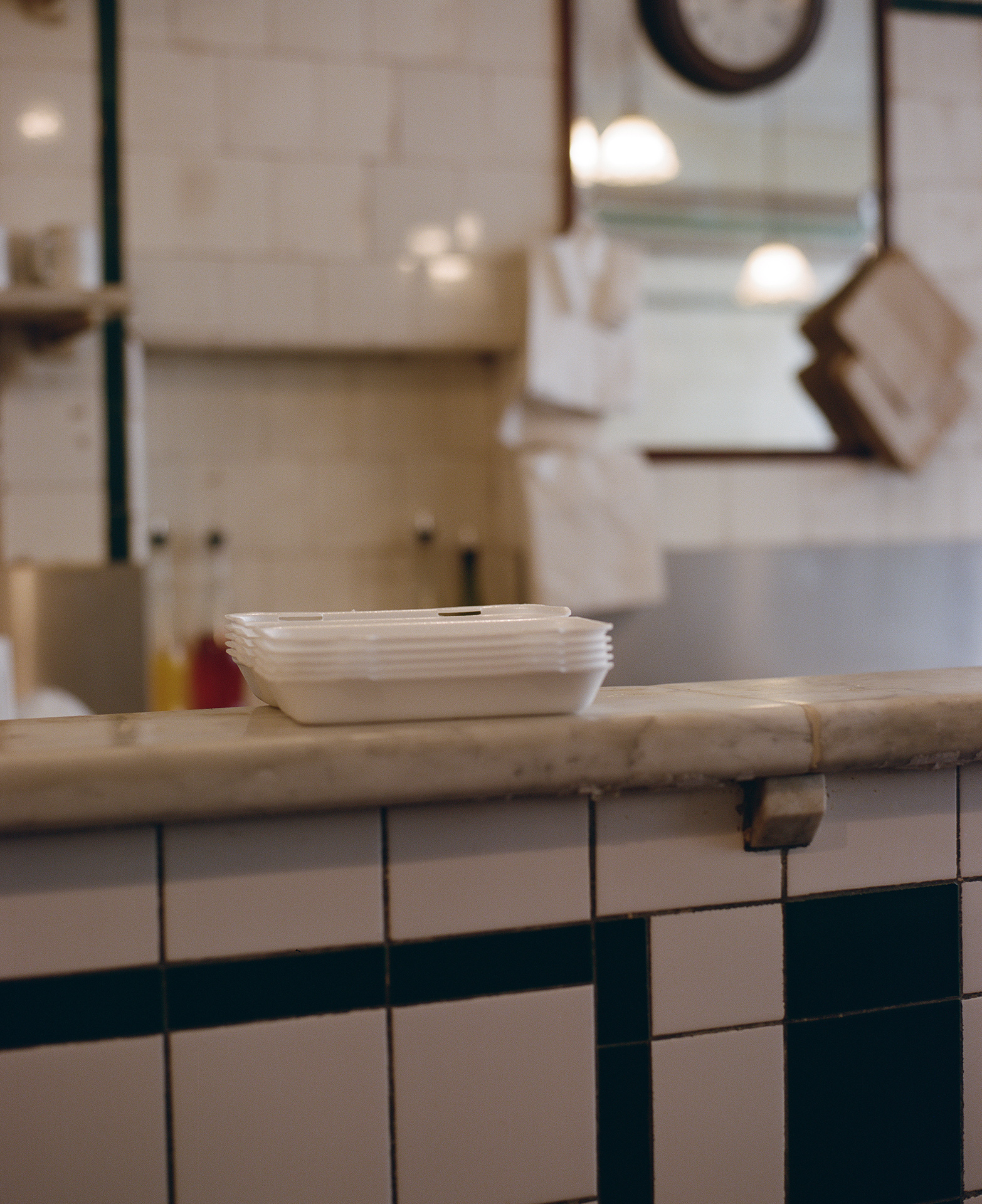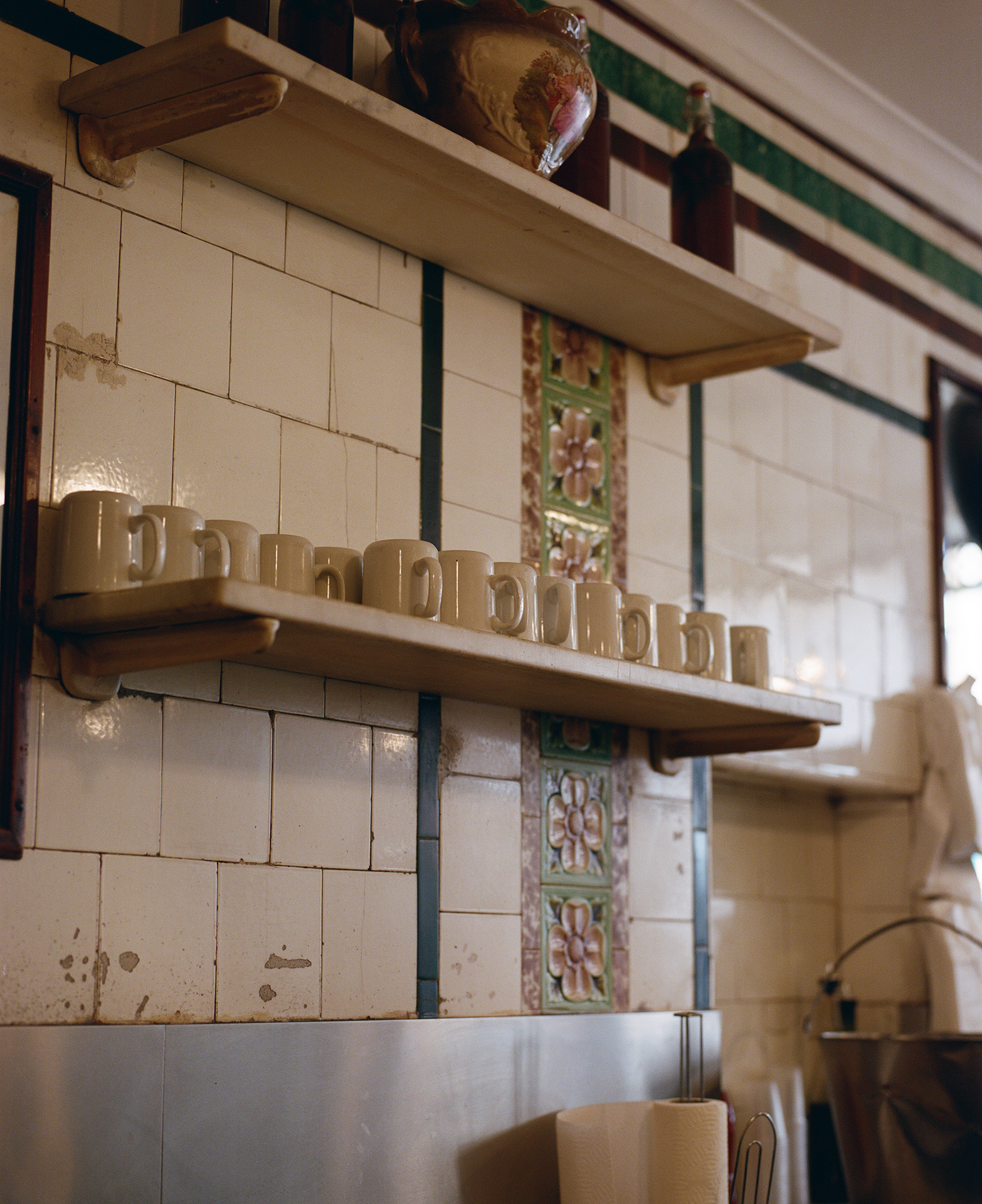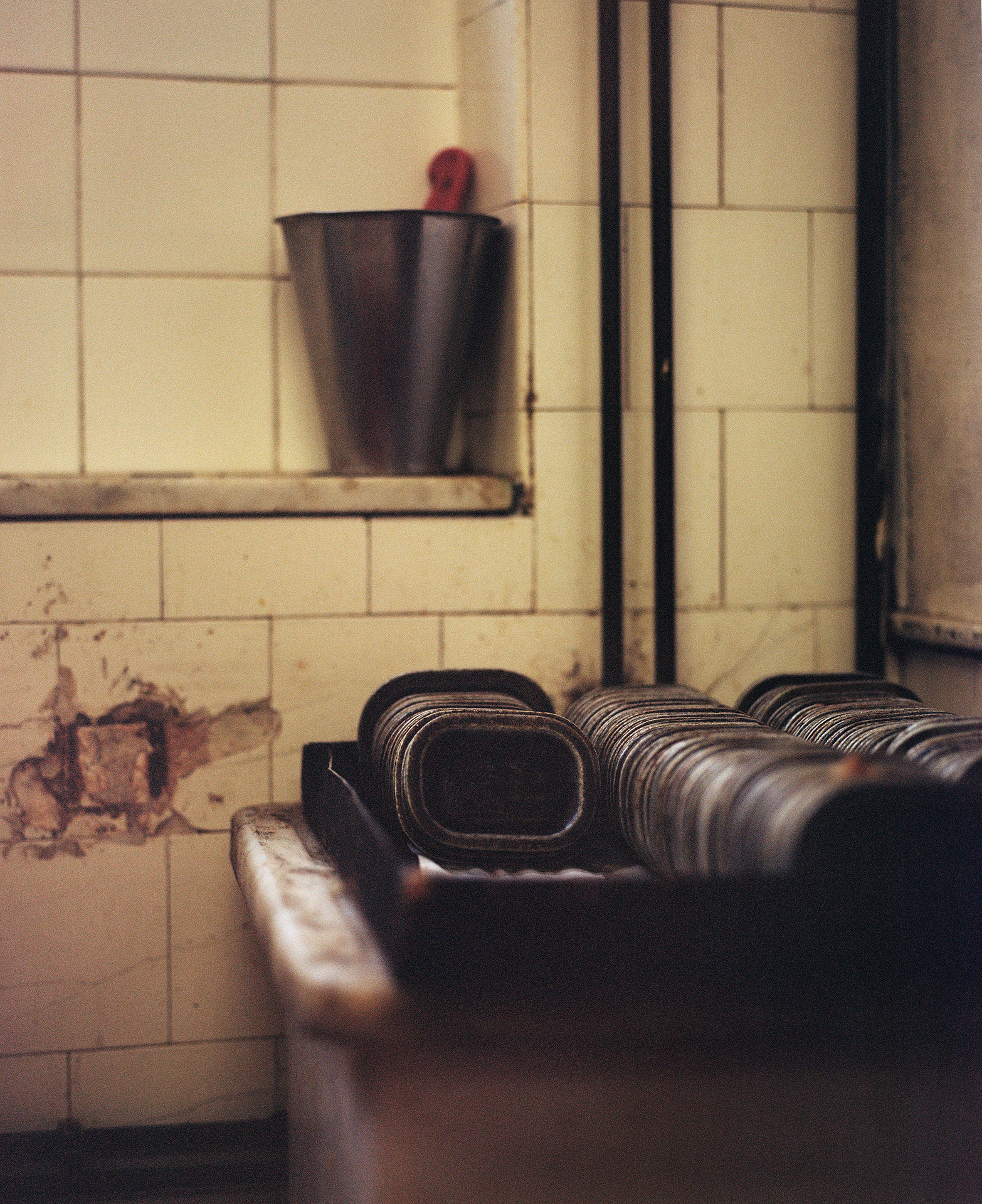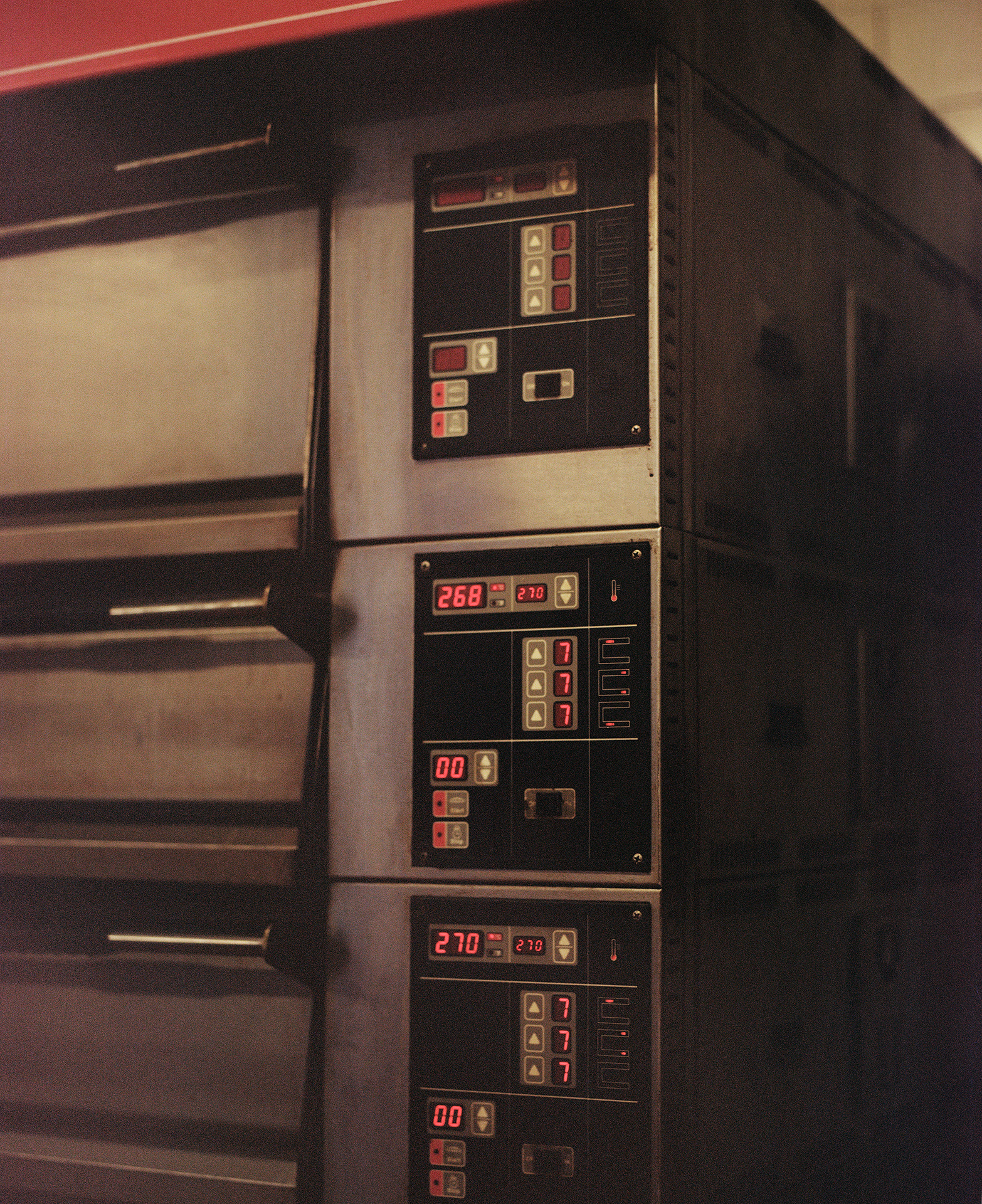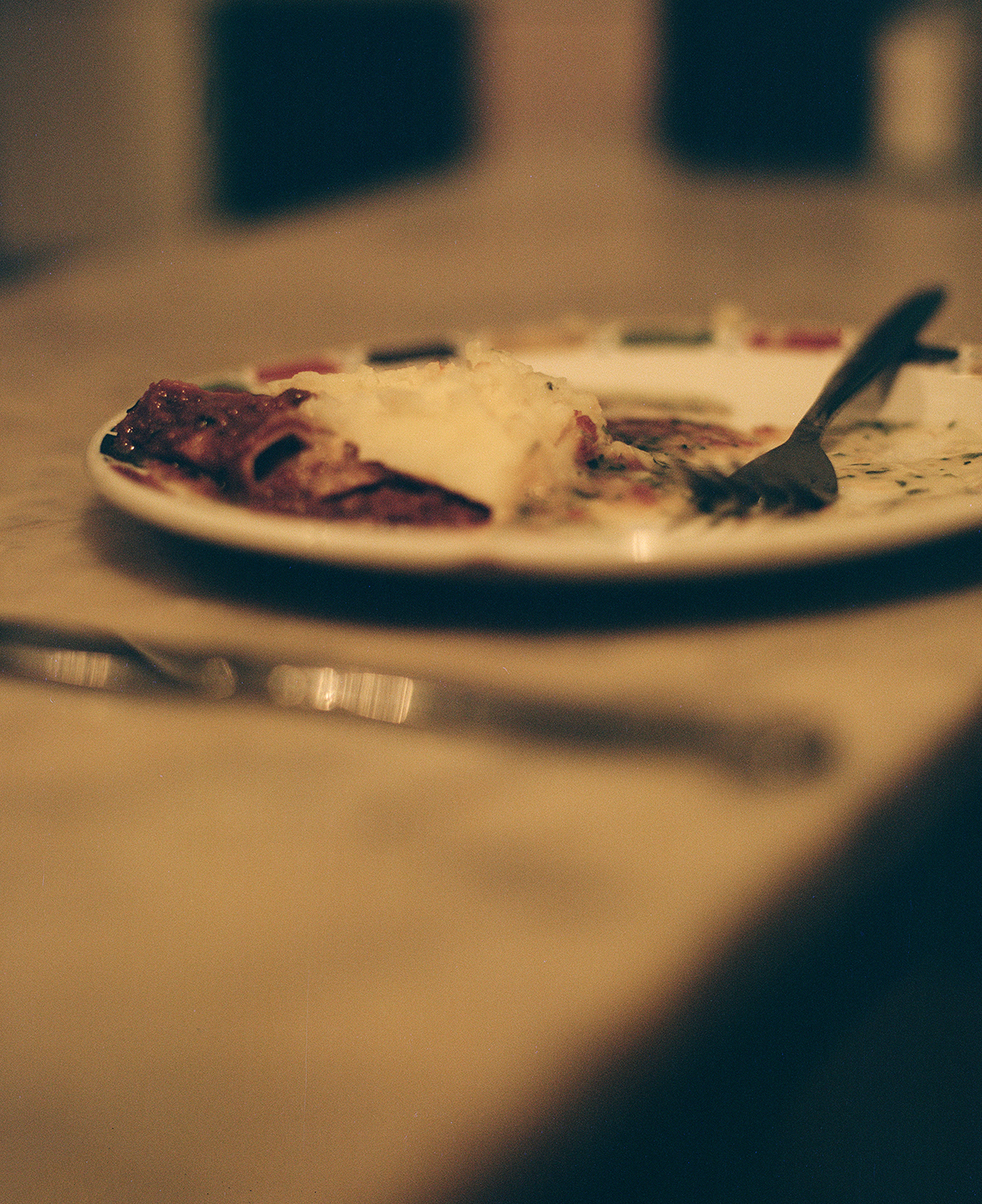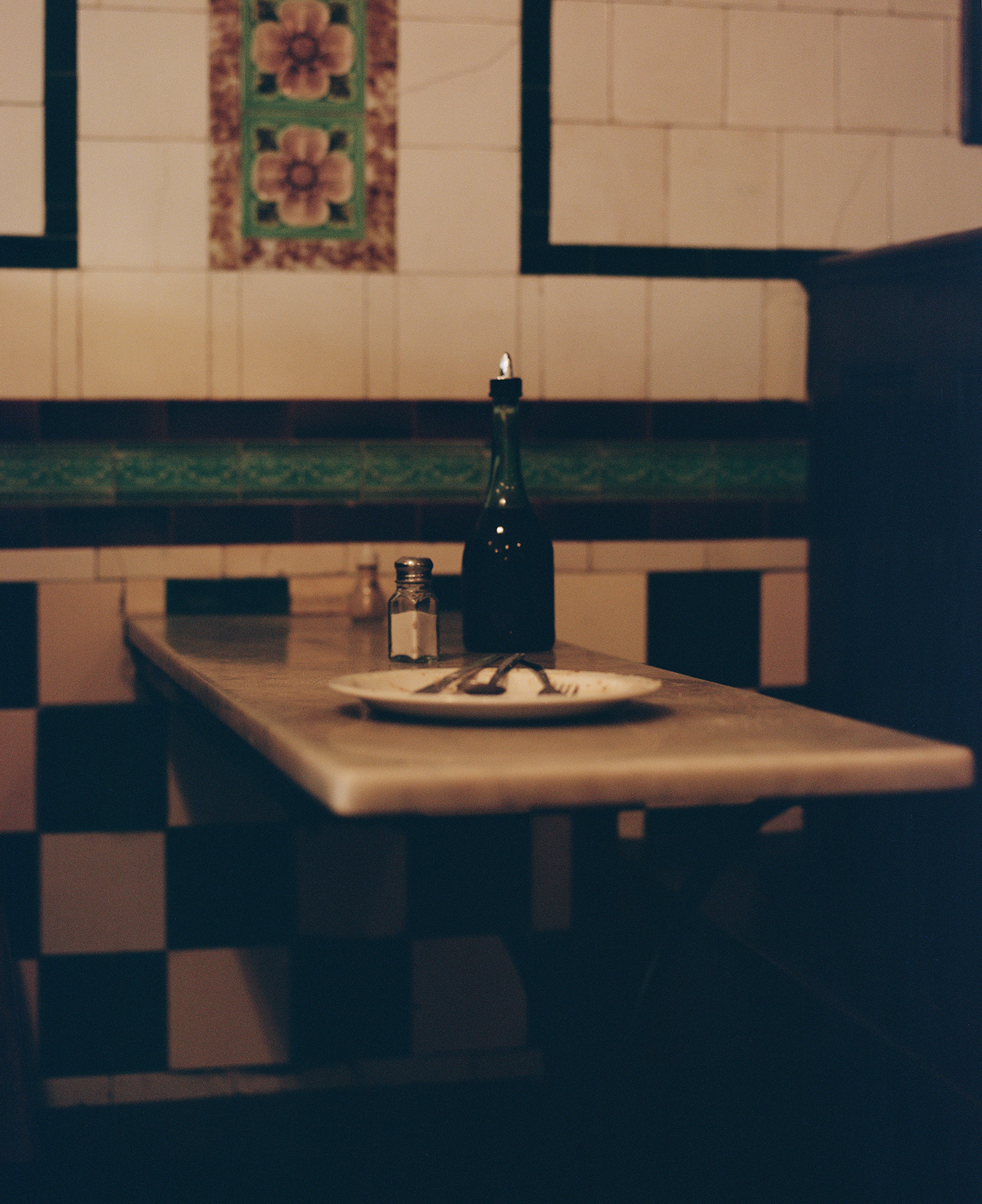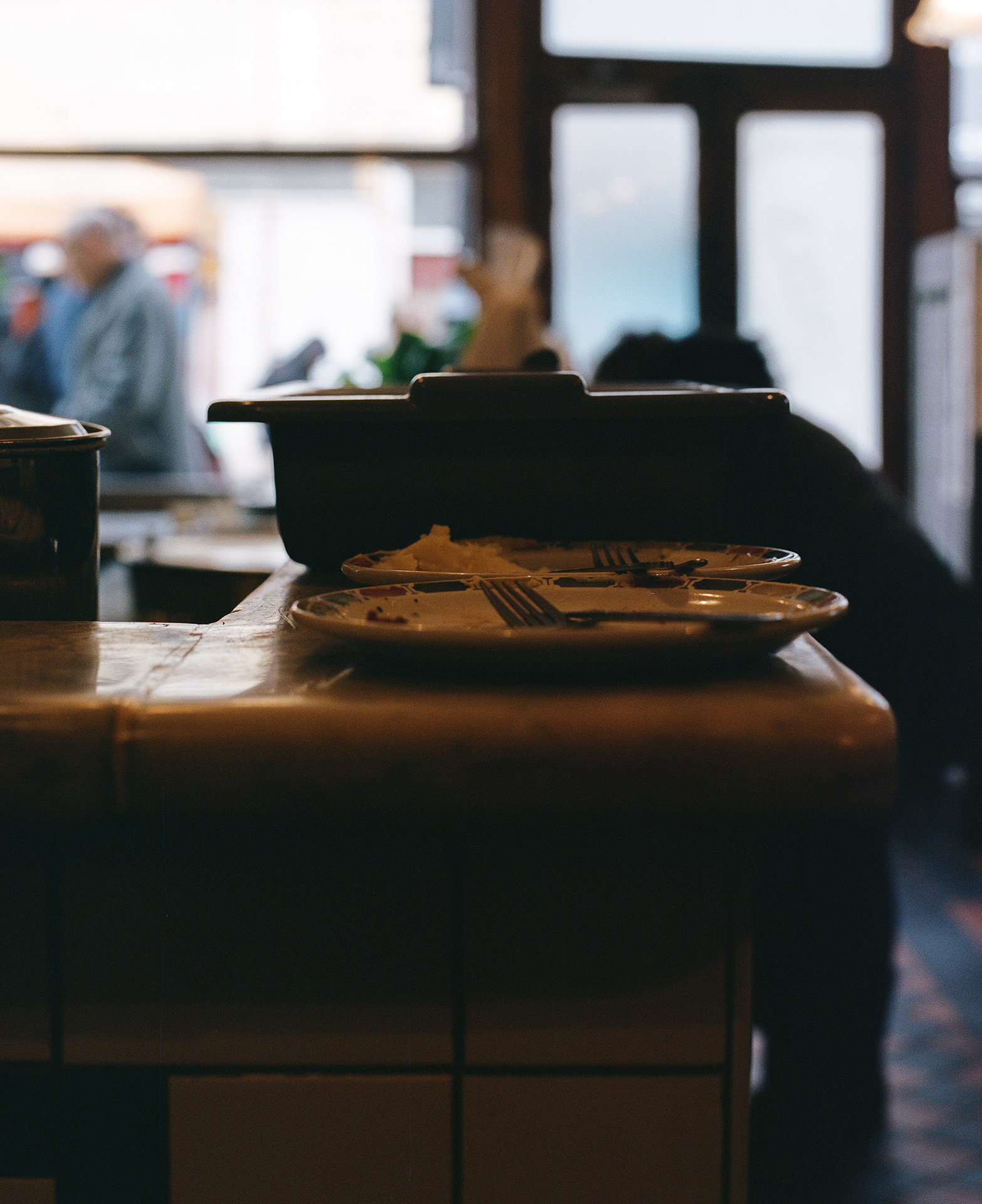 Photography Hayleigh Longman