Chose Commune unearths 16 previously unpublished works from the contemporary Japanese photographer, best-known for his painterly depictions of rural landscapes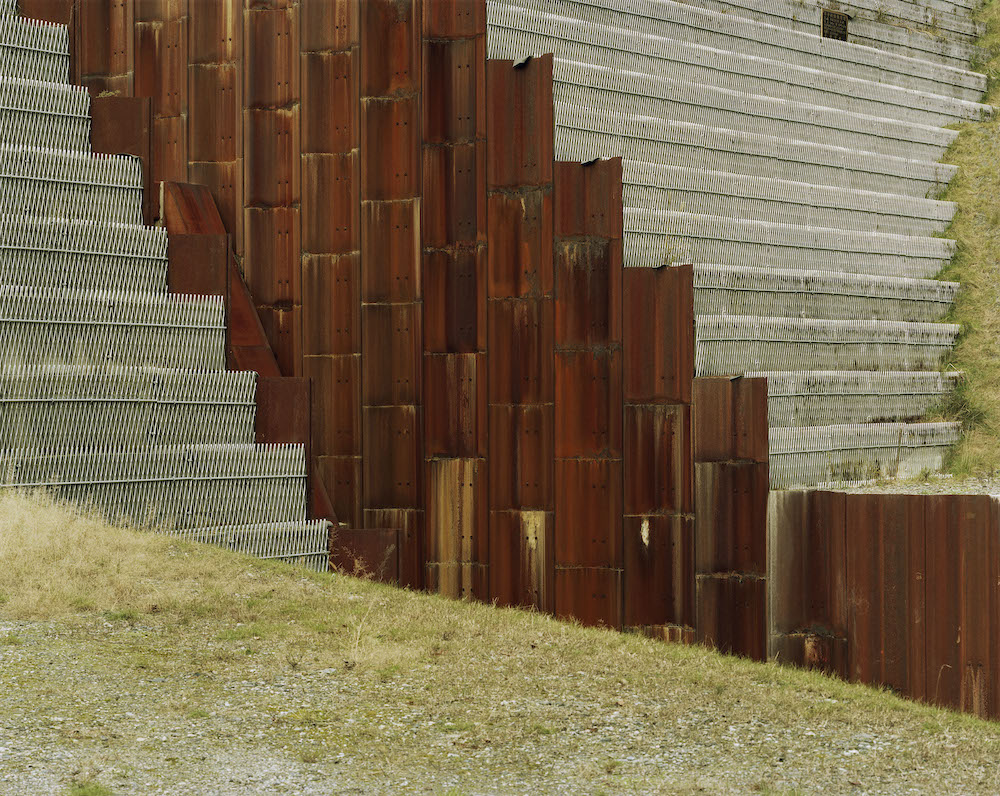 Photography and painting have an undeniably tender relationship. In a time before the camera, realistic imagery would be produced by artists, employing a brush to hand and putting to use a mastering eye of realism. Now, in a world over-saturated with imagery, it's hard to imagine a time when the long and intricate process of painting was the only format of replication – witnessing the skill and patience it would take to craft each stroke, gesture and expression. But the influence of both mediums works twofold, and the earliest practitioners of photography turned towards painting to find their subjects, be it a still life, landscape, nude or portrait. 
So when photography presents itself in a way that correlates highly with the process of painting, something wonderful happens. Your mind is instantaneously transported into otherworldly places; the locations which seem unfathomable, too scrumptious, too perfect, too colourful or vivid. Toshio Shibata is a photographer who's mastered this canon, and he's spent a healthy career perfecting the marriage of abstraction and realism through his camera. A contemporary Japanese photographer, he's best-known for his large images of civil engineering in rural Japan, where manmade constructs are paired eloquently with notes from the natural world, causing ripples in light and sheds of water as they pass and flicker through the structural compositions of humankind. Dams, lakes and water ways are synced with the earthy notes of the environment; but rather than viewing these opposites as two juxtaposed elements in his work, Toshio depicts them in unmatched harmony.
You'd be unsurprised to learn that Toshio's career first began in painting, having graduated with a BA and MFA in the subject from Tokyo National University of Fine Arts and Music. After leaving Japan in 1975 to pursue his studies at the Royal Academy in Ghent, Belgium, that's when Toshio decided to test his hands at painting and printmaking, later discovering his interests in photography. Gas stations were his primary subject while making his debut into the medium, but it wasn't long until he'd moved onto the landscapes of Japan, documenting the fine moments where the artificial and natural collide. To such success that Toshio received the Kimura Ihei Award in 1992, and he's also had works exhibited internationally since 1971, including a solo show at Tokyo Metropolitan Museum of Photography; the Sprengel Museum in Hanover; the Centre National de Photogoraphie in Paris and many others.
In a new book published by Chose Commune, 16 previously unpublished colour works are brought to the surface in an artful curation of his finest and meticulous compositions. Aptly titled Painting, the publication turns an ultra-fine lens onto the more abstract and painterly of his pieces, and is designed in concertina format – to represent the kakemono, a Japanese unframed scroll painting. Below, I chat to Cécile Poimboeuf-Koizumi – director and co-founder of Chose Commune alongside Vasantha Yogananthan – to hear more about the publication.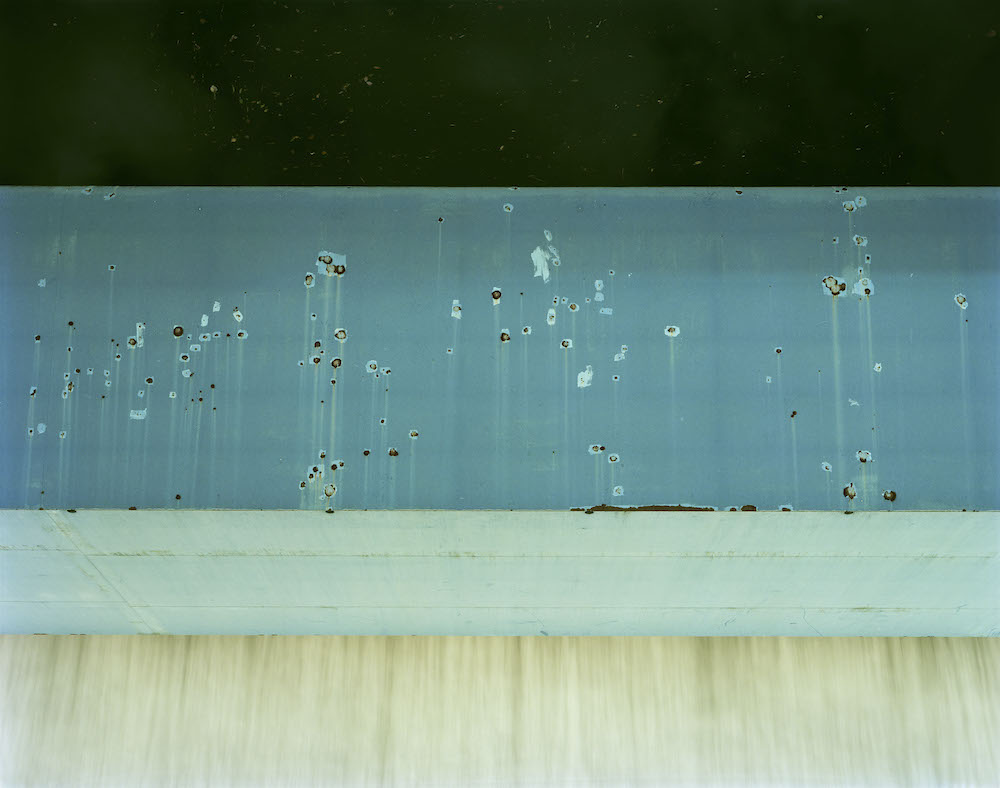 What inspired you to make this book?
I had been looking at Toshio Shibata's work for a while but the idea of making a book came quite late. When I decide to reach out to an artist and propose a book, the intention has to be quite strong. When artists have never made a book before, it's easier. The lack of an existing book on an important work is a good enough reason to make a book. In the case of Toshio Shibata, he had already made quite a few monographs. I asked myself: "why would it be relevant to release yet another book?" Including new and/or unpublished photographs can be a good reason. But I thought it would make even more sense if the concept was innovative and strong. I started selecting over 50 images and in the end, I kept only 16 and imagined this very tightly edited book that can also be turned into a kakemono (a Japanese unframed scroll painting made on paper or silk and displayed as a wall hanging).
What is it that you enjoy about Toshio Shibata's work specifically; is it the subject matter, the aesthetic or process, for example?
I have always admired Toshio Shibata's work for the quality of the composition in his photographs, as well as his prints. His colour work is fantastic. Also, although Toshio Shibata is best known for his landscape photographs, I was more drawn to the more abstract ones, when Toshio Shibata's lens is closer to his subject matter and the photographs become a mysterious abstract composition. 
The book unearths 16 unpublished colour photographs, why bring these into light now?
Bringing those 16 unpublished colour photographs is a personal choice. It could have been any 16 other images, and my only guide was to choose the most abstract ones. This was also a reference to Toshio Shibata's interest in painting, which he studied before he took on photography. This intention gave its title to the book as well: painting, as in the act of painting. For me, Toshio Shibata photographs the landscape as a painter would paint it: carefully choosing his colours from a palette, and bringing a lot of detail and texture to his compositions.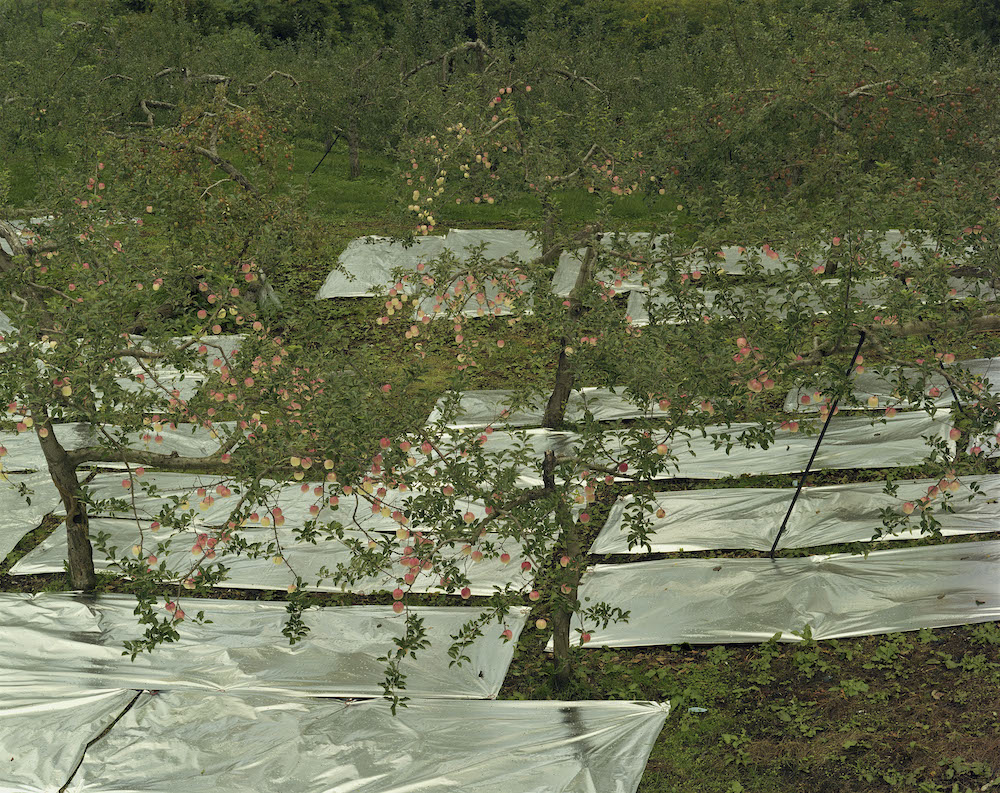 Talk me through the design of the book, why make the comparison to a concertina and kakemono? What does this add to the presentation and interpretation of the artwork?
The book was designed as a concertina book, which means that one can unfold the book and discover the whole sequence. It's a very different experience from actually turning the pages of a traditional book. The sequence is uninterrupted. 
But I thought it would also be interesting to give a vertical reading to the images, as a hint to Japanese scroll paintings. When hanging on a wall, the eight images on each side become something else. One doesn't really read them as eight single images anymore but as one larger abstract image. The multiple readings of the images add an interesting layer to the interpretation of the work. 
What about the structure, was there much consideration to the order and placement of each image?
Yes, the order and placement were carefully thought through. My partner, the photographer Vasantha Yogananthan, pitched in for that. It was like a puzzle: we moved around the pieces, and found the harmony and connections between the shapes and colours. It was like composing another image from existing images.
Can you pick out a couple of personal favourites from the book and talk me through them?
16 images isn't much, so I guess they're all favourites. But if I had to pick only two, I would say the apple tree and what I call the "blue canvas with holes". I wouldn't know how to explain it. I think I like how the apple tree is a figurative photograph, but the bright apples looking like distinct dots of colour in the branches make it look almost like "pointillism", the painting technique branching from Impressionism. And the blue canvas is the photograph that looks the most like a painting, almost like a Mark Rothko who's one of my favourite painters of all time. 
How do you hope the audience will respond to the work?
As a publisher, it's always impossible to predict the response to a book and the work inside. It's daunting and magical at the same time. 
Painting is available here.