Shot inside Houston's famed strip club, Adrienne Raquel's latest series thrashes the stigma associated with sex work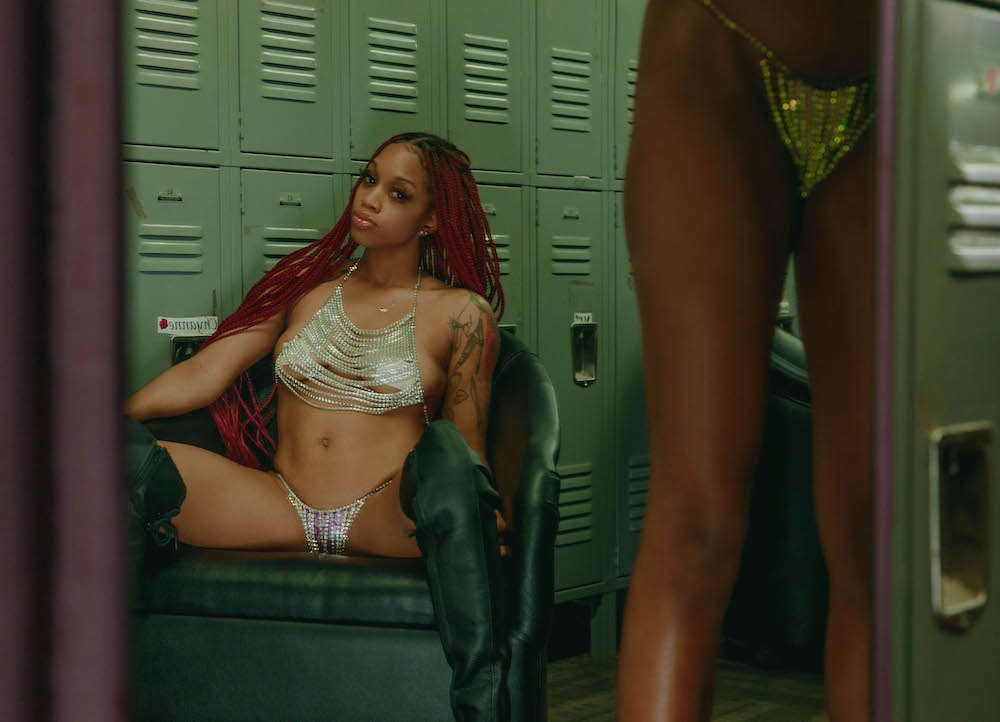 Sex workers have long been stigmatised for their jobs, often criticised and unable to access support, protection and proper working conditions. And with its criminalisation, this makes it difficult for sex workers to report rights violations, especially by the police. But in the last couple of years, and even the past few months, there's been an increase in dialogue surrounding rights and acceptance – vocalised across the board in creative and non-creative industries alike.
For one, we've seen FKA Twigs open up about her past work in a gentleman's club, which led her to launch a fundraiser for organisations to provide direct financial support for sex workers during the pandemic (which raised £26,707). A couple of years back, the singer also released her infamous music video Cellophane – showing off her beguiling and impressive pole moves to the sound of a slow-paced ballad. Lil Nas X followed in a similar fashion this year, with his video for Montero (Call Me By Your Name) depicting the rapper sliding down a pole to hell before giving the devil a lap dance.
It's not just the music industry that seems to be having a revival of sorts, either, as these themes are also on the rise within the realms of art and photography. And this is exactly what we're witnessing in ONYX, a new body of work from New York-based photographer and director Adrienne Raquel, presented as part of her debut solo show at Fotografiska New York. Featuring a dim and racy documentation of the famed Onyx strip club in Houston, Texas, it's not your typical ensemble of Photoshopped posters and $5 Long Island deals; instead the photographer offers up a refreshing, raunchy and incredibly detailed foray into the lives of the women working in this field.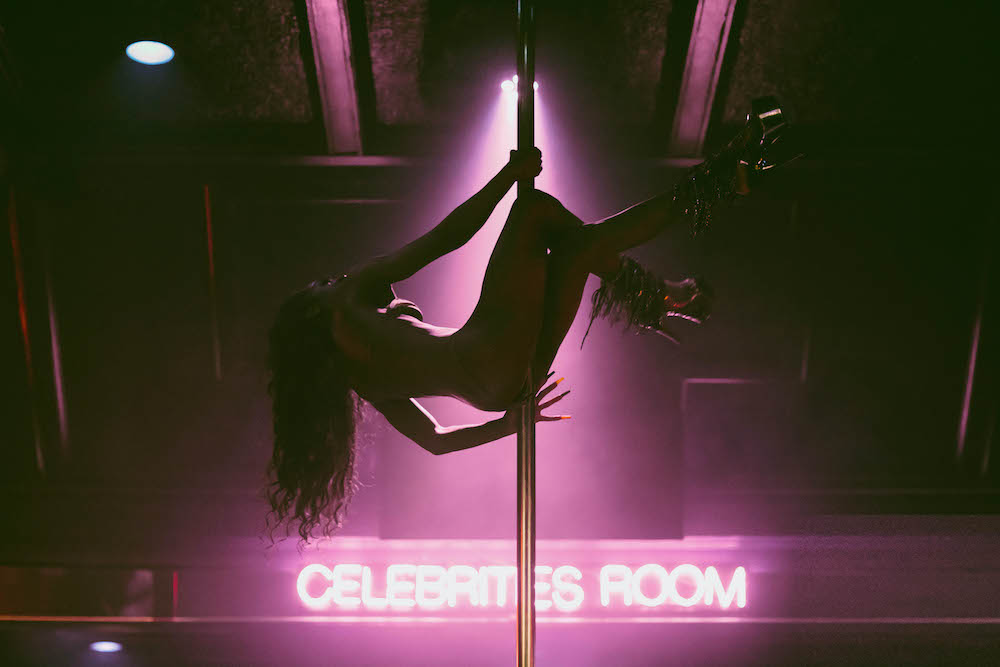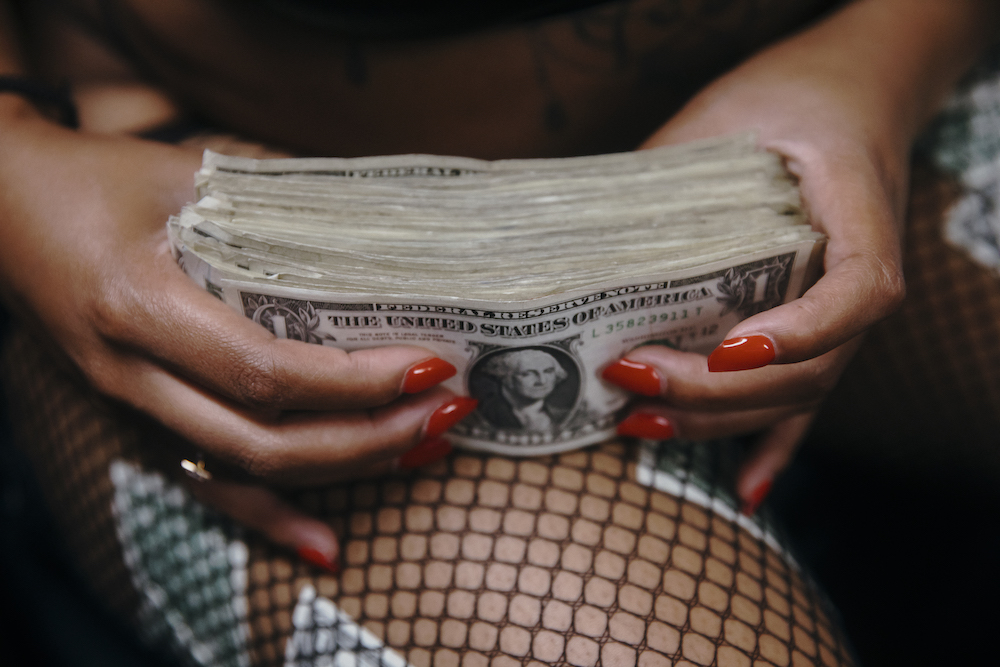 ONYX is a steer away from Adrienne's usually sharp and staged commercial photography, previously snapping tonally rich portraiture of icons such as Travis Scott, Lizzo and Selena Gomez. She's built an incredible repertoire of commissions for the likes of CR Fashion Book, Cultured Magazine, Elle, GQ, Harper's Bazaar, Interview Magazine, Playboy, T Magazine, V Magazine and Vanity Fair, and she's also had work included in Mickalene Thomas' Better Nights exhibition at Miami's Bass Museum and The New Black Vanguard, curated by Antwaun Sargent and presented by the Aperture Foundation. 
For this latest offering, ONYX shows a sweat-dripping compilation of real women performing in the famed strip club, shot candidly and with a much needed emphasis placed on her subjects – both on and off the stage. In signature Adrienne fashion, the series gives a firm nod to the aesthetics of fantasy and nostalgia, achieved through less-than-subtle hints to the styles of the late 1990s and early 2000s. Cinematically lit, she photographs the dancers in conflicting (yet utterly complimentary) manners, where at times the women will be posing or dancing, with nothing but the crimson light of the stage illuminating the backdrop and their toned, bodily postures. Other pictures zoom into the finer details, like the cash thrown onto the floor, the painted nails of the dancers, the glistening jewellery, sparkling shoes and tattoos.
So as the pandemic continues to highlight the issues and struggles faced within the sex working industry, clearly it's never been a better time to speak out and dismantle the negative connotations of this line of work. In ONYX, the strength and beauty of these women are brought to the fore, and Adrienne's photography is part of the wider movement that's continuing to celebrate female sexuality.
ONYX is currently on view at Fotografiska New York and will be running until September 2021