As a recreation of Joan Miró's Mallorcan studio opens in London, PORT speaks to the Spanish artist's grandson about the surrealist painter's life and why the workspace is crucial to understanding his oeuvre
Joan Miró, the Catalan surrealist, was a workaholic. Up until he died in 1983 at the age of 90, Miró was constantly experimenting with form, colour and medium, leaving behind a dizzying collection of paintings, prints, drawings and sculptures. Throughout this process of eclectic creativity, of invention and reinvention, the studio was crucial in providing a safe, stable place for him to create. The studio's role is celebrated in a new exhibition that opened in in London's West End this week, which sees the artist's Mallorcan workspace recreated and opened to the public.
Miró came to Mallorca in 1956 and would stay there 27 years until his death. He had long dreamed of a purpose-built studio and in Mallorca this was realised in a design by his friend and architect Josep Lluís Sert, who sent his plans through letters from America where he was exiled from the Franco regime. Far away from the curators and journalists that had plagued him in Paris and in his birth-town of Barcelona, Miró found a tranquility in the mediterranean and a brilliant light that would be reflected in his ever-evolving work.
Ahead of the exhibition's opening, Miró's grandson, Joan Punyet Miró – an artist and art historian dedicated to preserving Miró's legacy – spoke to PORT from Mallorca about the studio and its importance in Miró's work.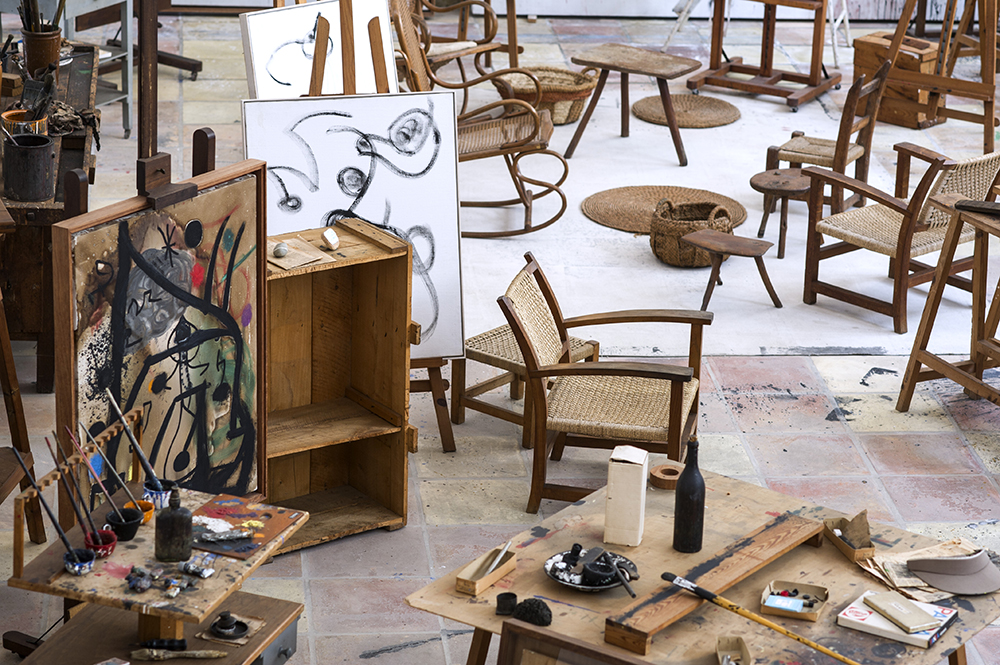 Why is it important to remember and recreate artist's studios like your grandfather's?
I think these sort of places have to be more emphasised and studied by experts in the modern art world. They are just so unique and so special that for me, it was worth taking a plane from London to Mallorca just to see the Miró studio here.
Do you feel like the artist's studio doesn't get enough attention from the art world?
Yes, for example with the Henry Moore studio in Yorkshire, the Francis Bacon studio in Dublin or Jackson Pollock in East Hampton. I think that sometimes people need to know more about the existence of these studios… The experience of walking into the artist's studio is so meaningful, it really goes a long way to understanding the process of creation.
Why do you think Miró settled in Mallorca?
The light, the atmosphere, the mediterranean culture and also the peacefulness. Sometimes, especially when you are Miró, you just want to be on your own, to work peacefully in your studio, and to have directors from museums, directors from art galleries, and journalists from different magazines coming to your door to see how your work is doing. He wanted to be away from the city, to be able to be alone in Mallorca and dedicate himself to creation.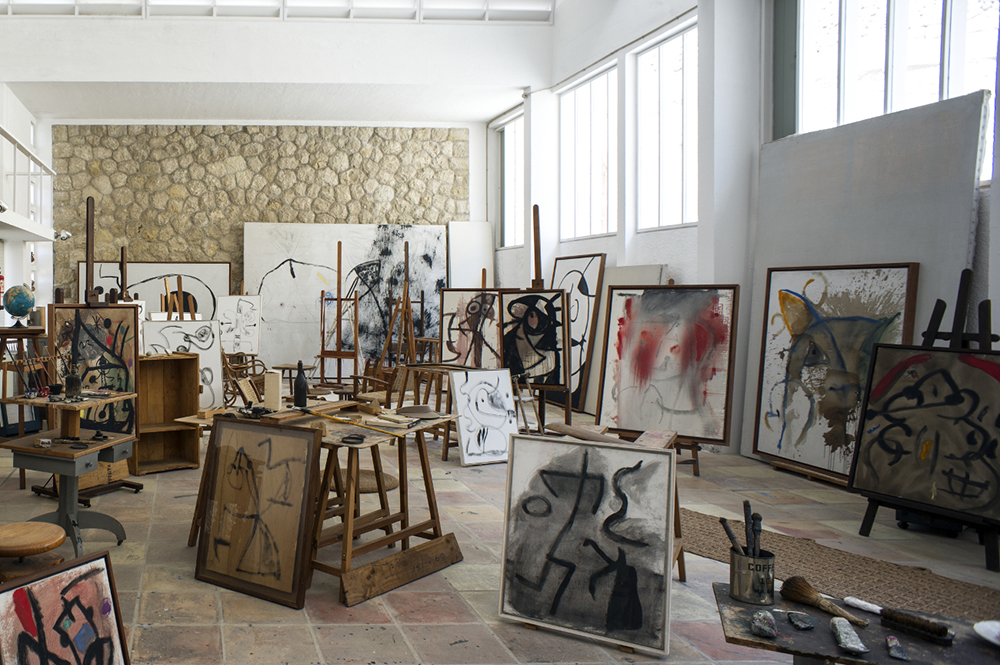 What can we learn about Miró as an artist by visiting his studio that we can't from simply looking at his work?
His commitment. He was committed to painting, sculpture and drawing, from moment zero to the last minute of his life. He was always saying how he's 'not afraid of death or failure, but repetition and mediocrity'. He was a risk taker; he was a daredevil, always experimenting with new techniques and supports.
He would work a lot and in the afternoons, after lunch, he was reading poetry, listening to music and sketching, sketching, sketching – as a boxer does, preparing his fist for combat in the morning. When you go to the exhibition in London you understand why a man that died when he was 90 years old never gave up.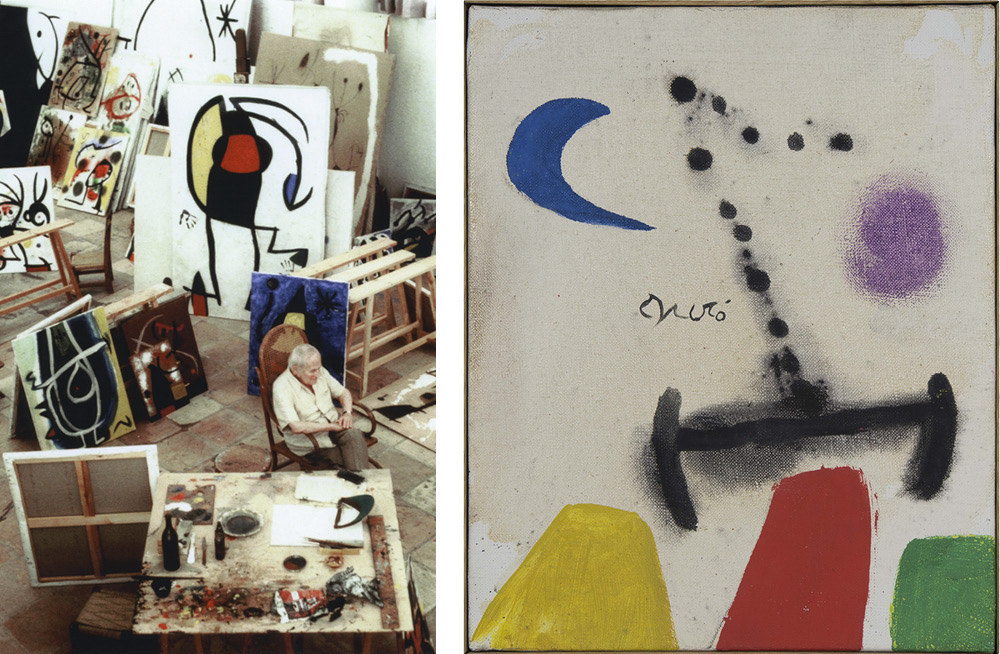 What did you learn about your grandfather that may not be well known to the public?
The link I have with my grandfather is something that marked me profoundly because I was able to spend many days with him, at his house and in his studio. What I learned through all these moments I spent with him was his engagement, his commitment and his generosity.
I also discovered his idea of being and artist with a capital A. Being an artist doesn't mean that you are a Wall Street trader, or a lawyer in the USA. Being an artist means that you are someone that really wants to change the world, for the better. At the moment, what you see with the attacks in Paris and how the world has turned in a very pessimistic direction, I think that artists like Miró keep you hopeful for the future.
Miró's Studio runs until 12 February at 6 Duke Street, St James's, London SW1Y 6BN