Artemis Fontana's new show highlights humorous artworks at the crossroads between jewellery, installation and sculpture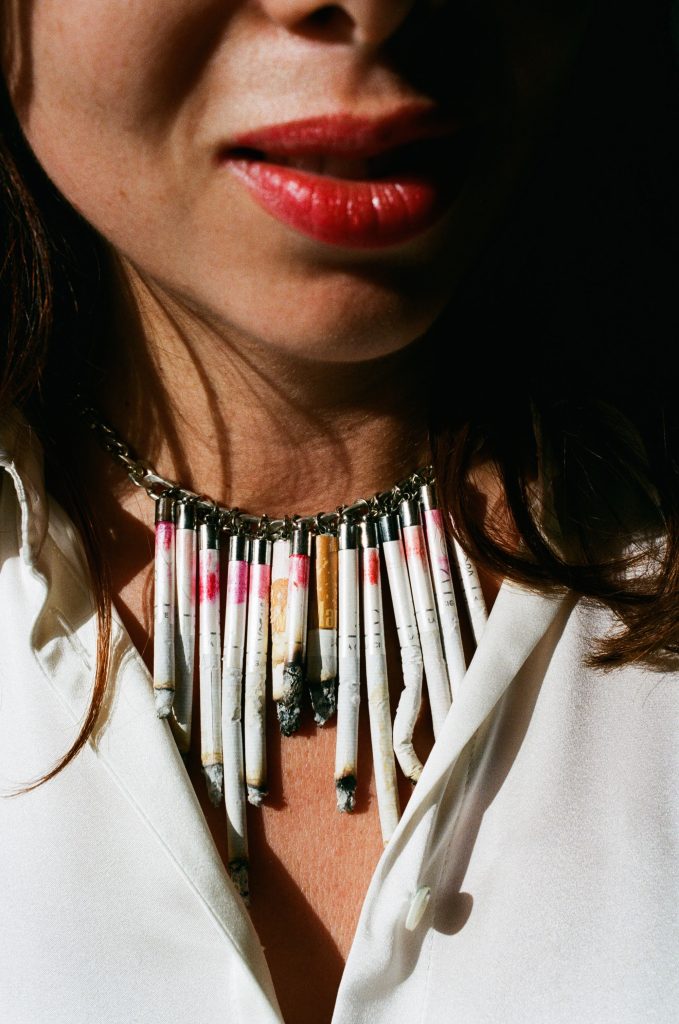 Classical music knows the humoresque genre: a small piece combining fine symphonic writing and entertaining content, such were Tchaikovsky, Grieg or Schumann's humoresques. And it is with their works that one might compare the Der Ring group show in the Artemis Fontana gallery, curated by artist Pauline Beaudemont alongside critic Sylvain Menétrey, focused as it is on the relationship between artists' jewellery and wit.
Trompe l'oeil, mixing of high- and low-register, size manipulation – the whole arsenal of humour has been abundantly used by its 15 participants, starting with the fact that the exhibition, intentionally announced as a jewellery show, takes place in a small venue with grey concrete walls, next to the garages. It is difficult to discern which one of Der Ring's artworks is the most hilarious: a giant 1 meter ring, by Antoine Renard, a heart-shaped potato, placed in a jewel box and dedicated to an unknown sweet lady called Agnès by Adrien Missika, the "philosophical" golden necklaces by Saâdane Afif, on which, in the the form of pendants, we discover the pairs of words "nature – culture" and "penis – vagina", almost taken from Claude Levi-Strauss' structuralism, or a huge oyster shell with a suspicious yellow liquid, which turns out to be a delicious lemon cocktail, by Julie Favreau.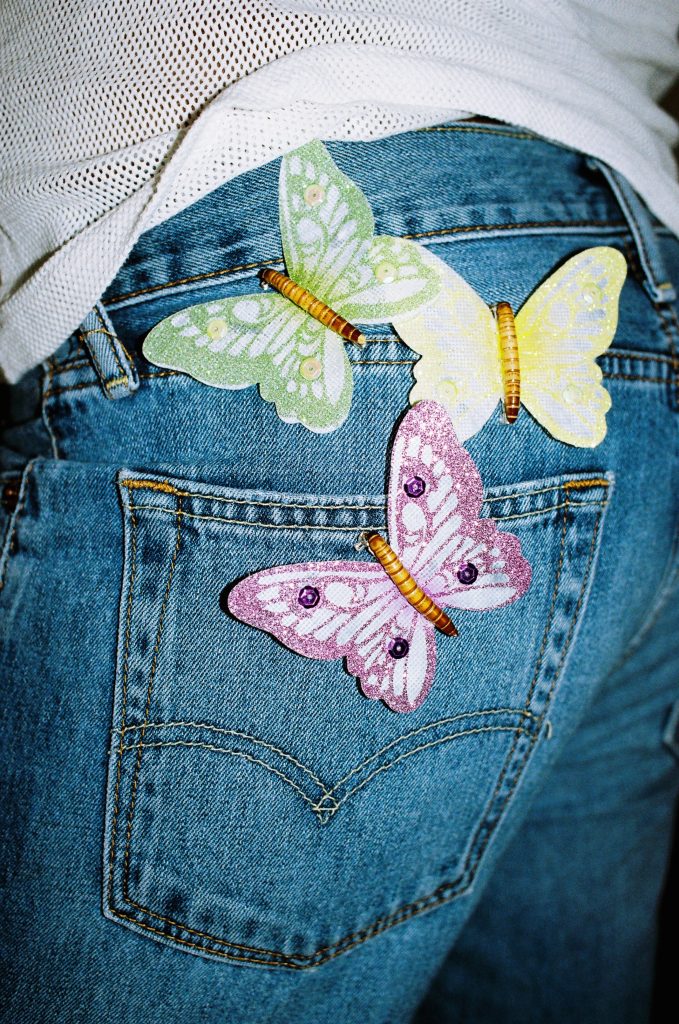 Meanwhile, Pauline Curnier-Jardin's artwork – the show's fixture – has a different, more ambivalent set of qualities. Performer and film director endowed with great comic talent and taste for absurdity, this 39 year old artist is mainly known for her videos. On one of them, currently shown at the City of Paris' Museum of Modern Art as part of the You exhibition, Curnier-Jardin, dressed up as a lobster, stages an eccentric dance in the middle of an underground cave. Accompanied by a man wearing a huge hat in the form of a bunch of excrements, the artist urges the public to unite itself in sexual ecstasy with the whole universe, including plants and stones. Artemis Fontana's show, in turn, highlights a more subtle side of Curnier-Jardin's personality. Her tinted with lipstick cigarette butts necklace, fabricated specifically on this occasion, is an ironic, erotic and dramatic object, where the cigarette butt – according to its symbolic significance in the Nouvelle Vague Parisian culture, think of Coco Chanel, Simone de Beauvoir and Godard's films! – suggests a romantic disaster, a relationship which has no future but to be broken. For Curnier-Jardin, who as being pregnant quit smoking a few months ago, this necklace seems to be a farewell to her past, a farewell which in the multitude of its connotations – from self-sarcasm and regrets to nostalgia – serves as a powerful counterpoint for all the surrounding artworks.
The Der Ring group show in the Artemis Fontana gallery (1 Passage de l'Asile, 75011 Paris) is open until November 3rd