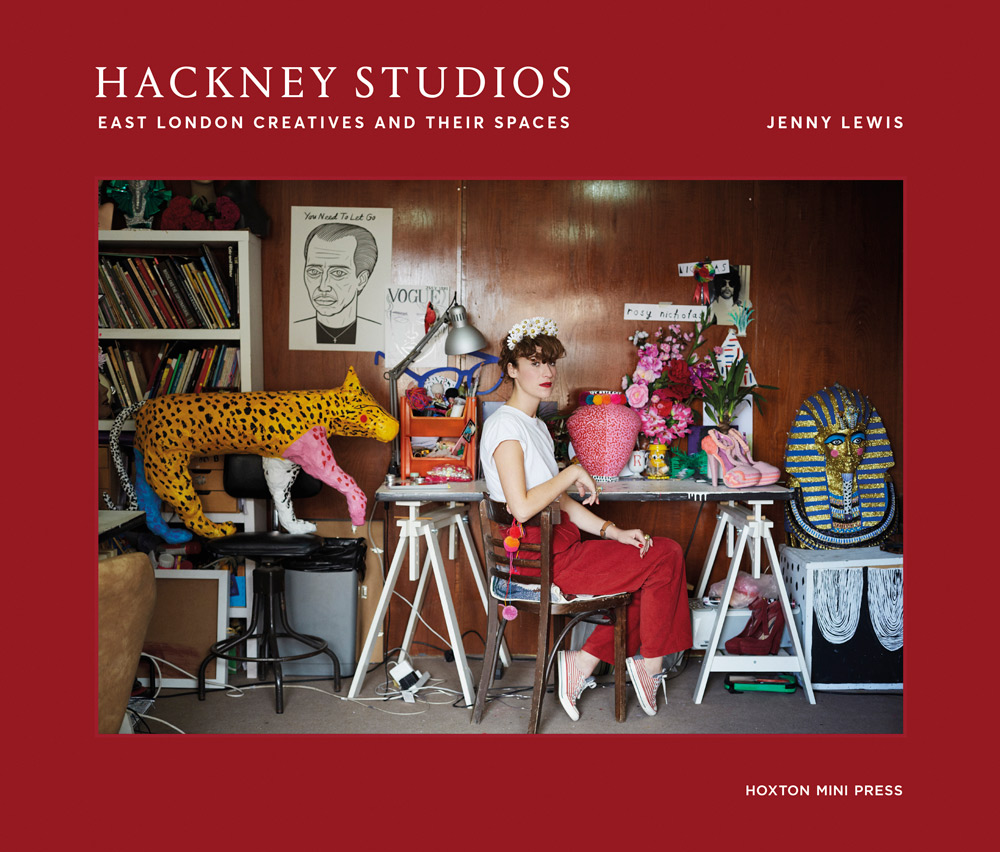 Hackney's community of artists and designers intimately documented by photographer Jenny Lewis
Jenny Lewis has been photographing artists and designers in their east London studios for four years. Firstly, as a way to celebrate their creativity, but also to understand her own place as an artist within her community, and to pay tribute to the area's fading studio culture. 'I wanted to explore the creative world of Hackney and to discover who these people were,' she says.
After an encounter with fashion designer Isobel Webster, the project took on a life of its own. Each subject nominated someone they thought was exceptional and, by word of mouth, the series flourished into a "family tree" of Hackney's creatives. By viewing their studio set-up, their paints, materials, sketches or storyboards, Lewis has captured their inner workings.
When photographing her subjects, Lewis took a conversational approach so as to put everyone at ease. 'The focus wasn't solely on them,' she explains. 'We were talking about the person that recommended them and discussing who they might nominate.' With 20 years of experience behind her, she believes the success of a portrait depends on a connection with her sitters. 'It takes the ego out of the picture. They are much more relaxed, much more intimate and authentic.'
The series, which has been newly published as a book, does away with creative hierarchies, and painters, sculptors, musicians and film-makers sit side by side. 'It's not about established artists – even though some of them are very established – it's about the integrity and passion for their work and admiration among their circle.' Artists would nominate their assistants, tutors would nominate their students and vice versa.
Hackney Studios began as a celebration, but a year into the project came clear signs that things were changing. Over half of Lewis' subjects have now been forced out of their studios due to redevelopment or rising rent prices. 'It gives a different tone to the whole series. It's such a fragile ecosystem and we all need each other to survive, but this support network is crumbling and disappearing.' Many creatives have moved to other areas, including Margate and Tottenham. Others have had to give up their studios to work from home.
Despite challenges faced by the community, Hackney Studios is ultimately a salute to the spirit of creativity, and Lewis now calls many of those photographed close friends. 'They deserve to feel celebrated,' she says. 'There's a lot of pride and soul in this project.'
Hackney Studios is available from 6 April, published by Hoxton Mini Press