Michal Chelbin's new book documents the uniforms and societal expectations of teenagers across Eastern Europe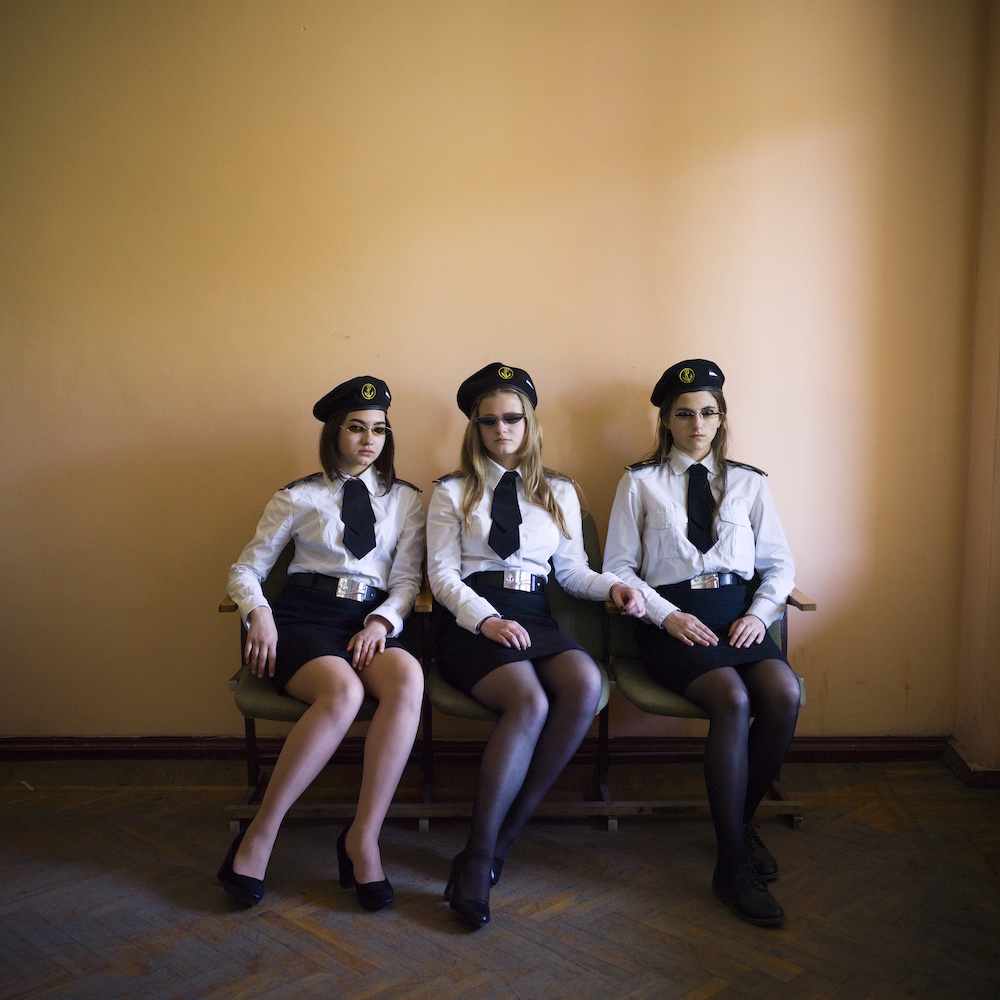 In one image, a trio of girls are sporting what appears to be a sailor's uniform – with thin, angular sunglasses, shiny belts, glossy heels and anchor-embellished hats to boot. Another, suited boys stand stall in their shiny, pastel-tinted outfits, while a further picture depicts the scene of an elegant ball. What you're observing is the new body of work from Michal Chelbin, an Israeli photographer known for her inimitable portraiture of teenagers across Eastern Europe.
Michal's interest in the medium of photography initially sparked at the ripe age of 15, when she herself was a youth. At the time, she'd joined the photography department in school, before realising how she no longer wanted to soley observe life's goings on in typical documentary fashion – chronicling events or historical markers with the honest lens of a camera. Rather, she wanted to stage and create her own pictures. Upon realising this, she began a brief role as a news photographer in Israel, "and hated every minute of it," she says. "I couldn't photograph people in their grief, crying in hospitals or in court rooms. Besides, I was always late and eventually got fired."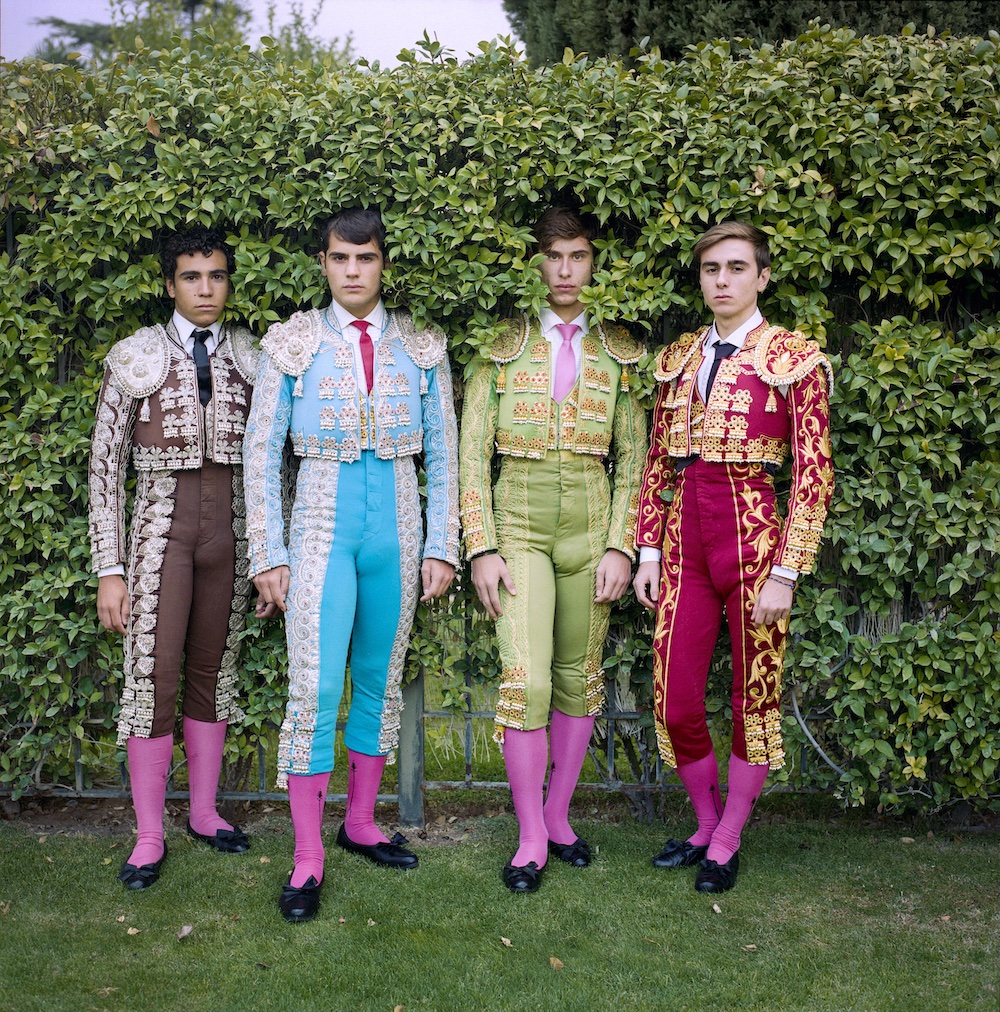 With sheer intrepidity, this roused the decision to enrol in the photography course at Wizo Academy of Education and Design in Haifa, where she studied for four years and thus commenced work on a medley of personal projects. It was during the year of 2008 when she launched her debut monograph, the acclaimed Strangely Familiar: Acrobats, Athletes and other Traveling Troupes, published by Aperture. After which she published three more books – including the next monograph named The Black Eye – and has exhibited works in countless solo and group shows at Andrea Meislin Gallery in New York, Photographic Resource Center at Boston University, M+B Gallery in LA and Witzenhausen Gallery in Amsterdam to name a few.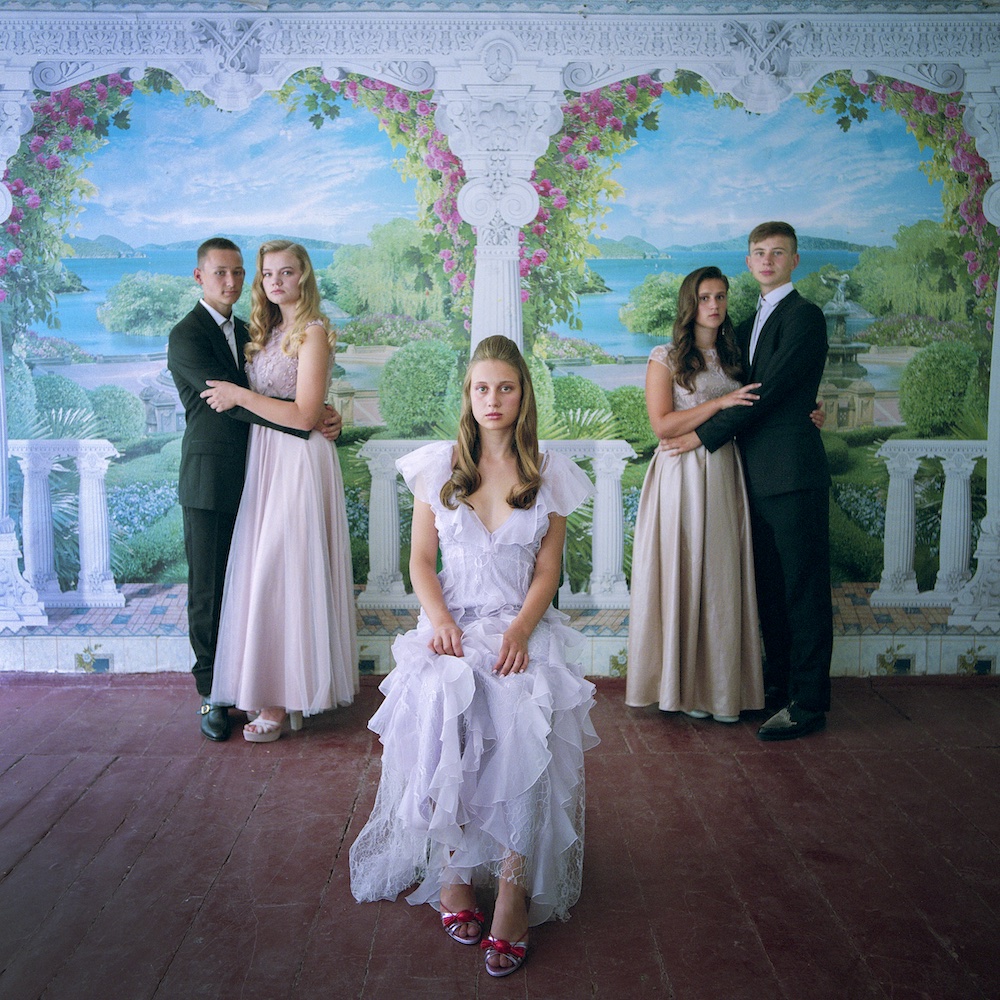 A constant thread running throughout is the seamless documentation of adolescence; a subject matter that has appeared widely in her portfolio and now, most poignantly, amongst her new title How to Dance the Waltz – a photo book published by Damiani and featuring an introduction written by Joseph Akel. "Many of my subjects are adolescents, boys and girls in different ages between innocence and experience, between purity and awareness," she says. "I think this age and their stories represent with most clarity the theme that interests me the most, which is the twilight zone between reality and fantasy."
This theme becomes forthwith in How to Dance the Waltz, a project that's been several years in the making. Having travelled from Ukraine to Spain, Michal sought to capture the profound connection between adolescence and uniforms in these lands. For starters, a uniform is, by definition, the clothing worn by members of an organisation or activity. So to look at this from a youth-centric mindset, this more than raises a few questions for Michal. "The outfits or uniforms they wear are connected to an element which interests me, and is the component of 'performance'," she adds. "Especially youth in uniform, who are expected to perform a certain role society has created – usually a role that is designed for a more mature age."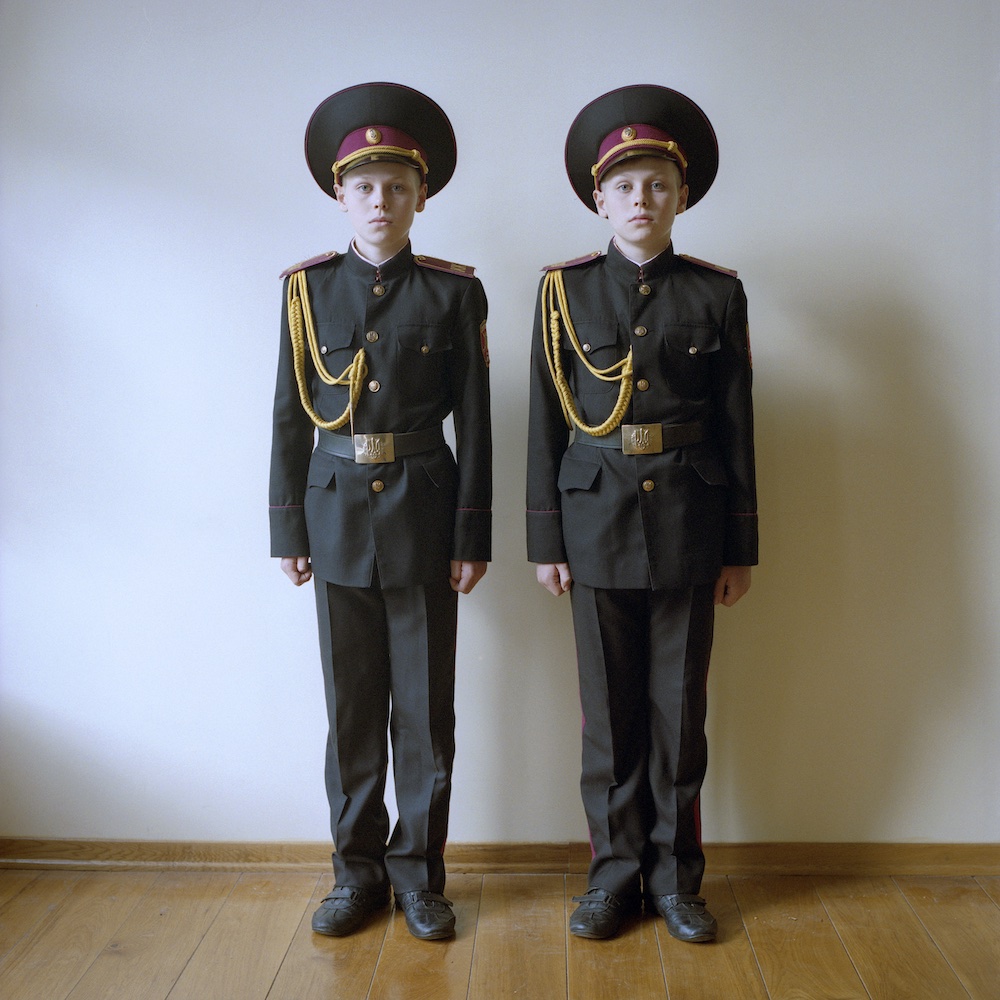 "That was the case when I shot in military boarding schools for teenagers, in circuses or in schools for matadors," she continues. "These young boys and girls are trained to perform a role, a role of preserving an old conservative practice; and they do so with rituals and costumes. This tension between traditional and modern interested me too."
While compiling the imagery, Michal had visited numerous schools and boarding schools – some with over 500 children in attendance. She'd cast her subjects by looking "between odd and ordinary", and thus noticing the disparate and highly comparable attire found amongst the pupils. For example, in one of the military boarding schools, the girls were dressed in "beautiful dresses" while the boys were in uniforms, "like warriors". It's hard to deny the stereotypes here, and the ideals put forth on how each gender should perform on either end of the binary. What's also interesting, is that they all had to take part in ball room dancing lessons, which was the key inspiration behind the book's title, aptly named How to Dance the Waltz.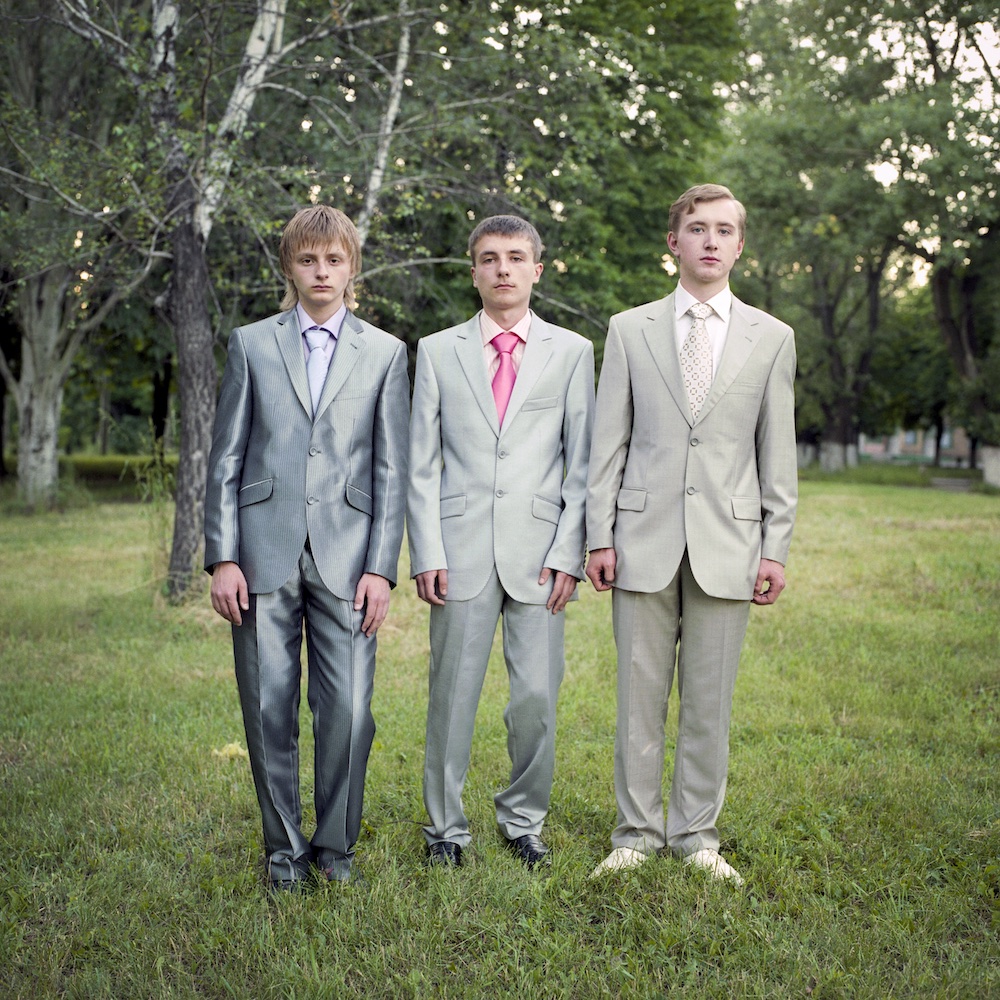 Michal's latest body of work provokes many questions around the topic of childhood, and more specifically gender. If you think back to the 19th century, a child was expected to work and education was far from a necessity. Not only this, but boys were expected to be boys, and girls to be girls – there were strict gender roles to fulfil. Within How to Dance the Waltz, this notion has in some ways been resurrected, whereby kids are dressed in various iterations of uniforms, theatrically adhering to their assigned gender and societal expectations. Often, they're responding with blank expressions, direct gazes and sturdy postures. Is this what adulthood really looks like? 
"I think kids grow really fast these days," Michal concludes. "Childhood ends sooner than before. Having to wear uniforms and play traditional and mature roles only helps this."
Michal Chelbin's How to Dance the Waltz is published by Damiani at £50.
All images courtesy of the artist.