The Italian photographer talks us through his film-noir style and shooting London's most iconic landmarks through fresh eyes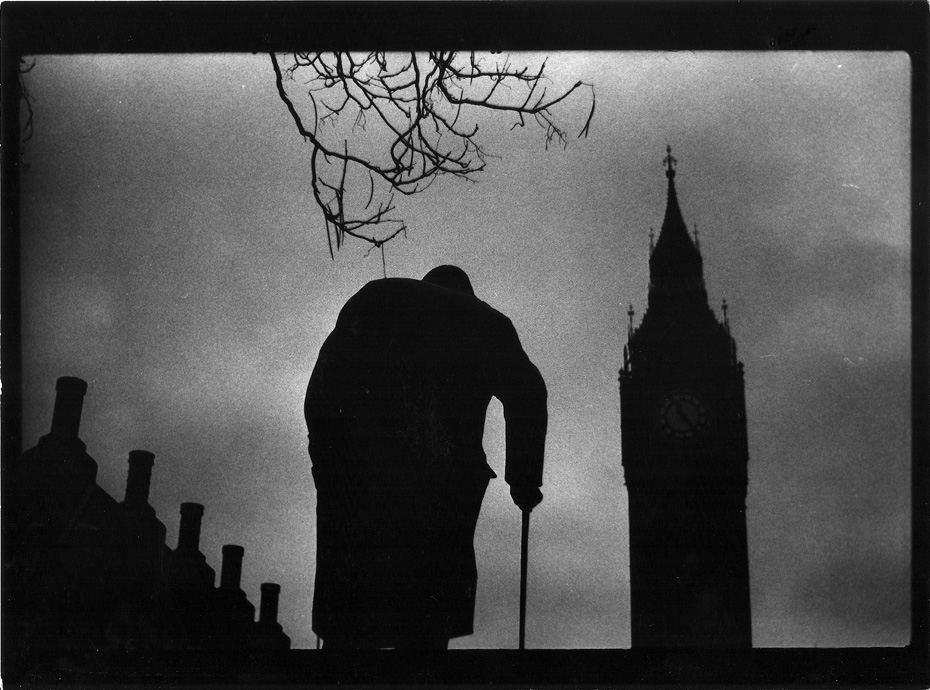 Today, Eternal London opens at London's Photographers' Gallery, a new series of black and white images by Italian photographer Giacomo Brunelli. Shot over a period of two years, the photographs offer a new perspective on some of London's most iconic landmarks taken during Brunelli's early morning walks around the capital. We talked to the photographer about the commissioned series, his film-noir style, and his enduring love affair with the capital's landscape.
Tell us about your style of photography: what is it about the 'film-noir' style that appeals to you? 
I think it is my aesthetic that fits into the film-noir style. When I shoot, I don't think much about searching for a specific result but instead I look for subjects able to reflect the idea I have in mind. When I was commissioned by The Photographers' Gallery to do the series, I came up with the idea of representing London as a trap where people and animals moved suspiciously but that in general reflects my approach to photography.
When I choose a person to follow – for different reasons i.e. the way he walks, the position of his hat or the colour of the raincoat he wears… I am not that interested in trousers photographically speaking – I become completely absorbed in the process and the fact that the situation could become "slightly dangerous" is part of the excitement.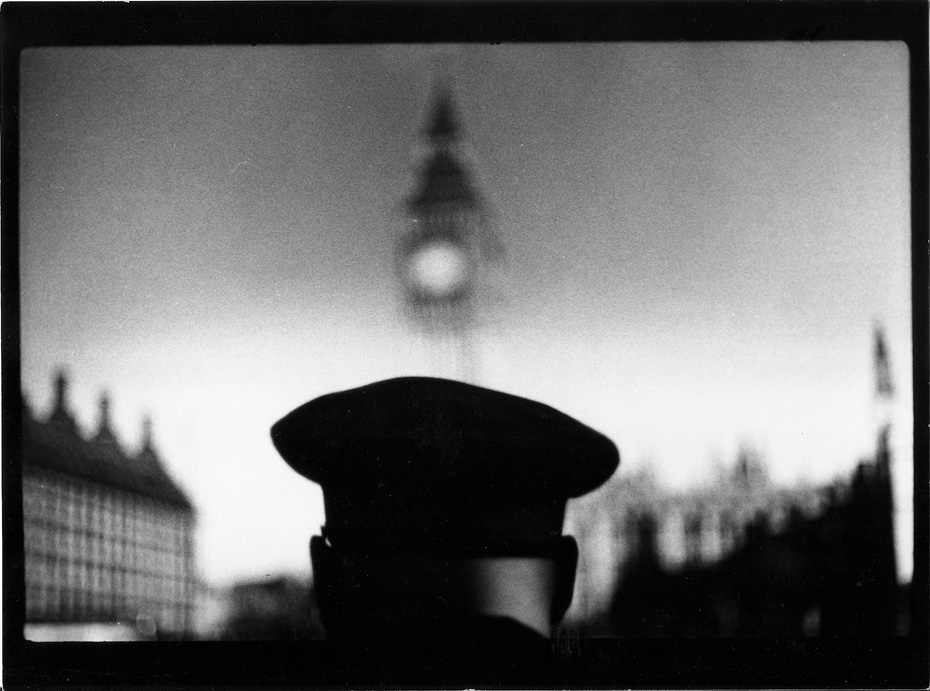 Cont'd: Most people get to know straight away (I use a noisy old camera and sometimes take many shots before I am satisfied) they are being followed so they turn into actors in a way. I can feel that tension between me and them and that's what I am after when I am out on the street.
How do you use animals and people – the subject matter of your earlier series' Animals 1 and 2 – in your landscape and architectural photography? 
Most of the time, a mountain or a landmark become a restriction, a sort of a game I have to win with a trick in a short period of time.  The background plays an important role in the framing, it has to be the setting of the emotions, the place where my subjects have deliberately decided to move and exist.Your technique is very interesting: you use a removable viewfinder to photograph your subjects from waist height – how does this help you achieve anonymity within your work, both as the artist and in terms of your subject?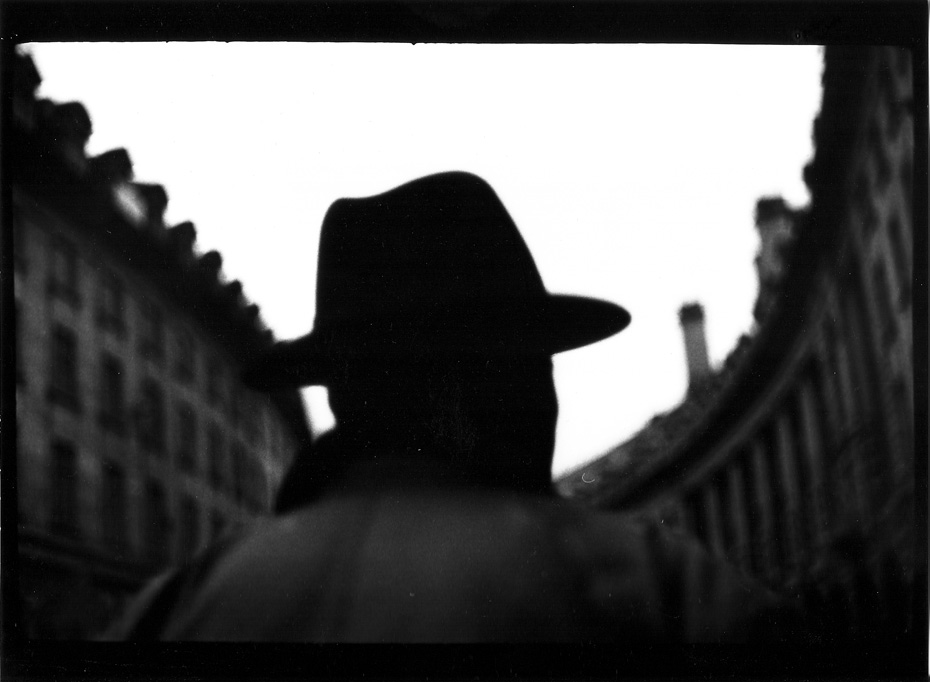 The viewfinder gives me a different perspective. Looking from above, I feel like being more 'in' the scene and I am able to use both eyes. As I am left-eyed (and left-handed), when I had been looking for new ideas some time ago, I had two options but I did not feel like blindfolding my precious eye.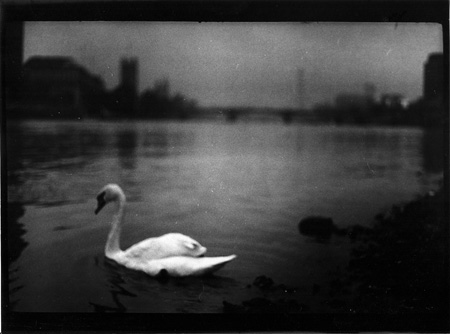 You also shoot entirely in analogue format, using your father's 1960 Miranda Sensomat 35mm camera – are you sentimental about your process? Does this manifest itself in your work?
I think I am sentimental about my own routines. What I like about analogue photography is the film and the darkroom. Knowing I only have two or three shots left on the roll, it helps create a certain anxiety that I like. Not to mention that changing the film is very refreshing. And sexy.
 What was your favourite London landmark to photograph, and why?
Big Ben. It's the largest four-faced chiming clock in the world and every time I frame it, I feel surrounded by time. It sums up photography very well.
Giacomo Brunelli: Eternal London runs 27 February – 27 April at The Photographer's Gallery, 16-18 Ramillies Street, London W1F 7LW
All images © Giacomo Brunelli. Courtesy of the artist and The Photographers' Gallery, London