Photographer Christopher Nunn speaks to Port about 'Falling into the Day', a photographic series examining the effects of Alzheimer's on his friend David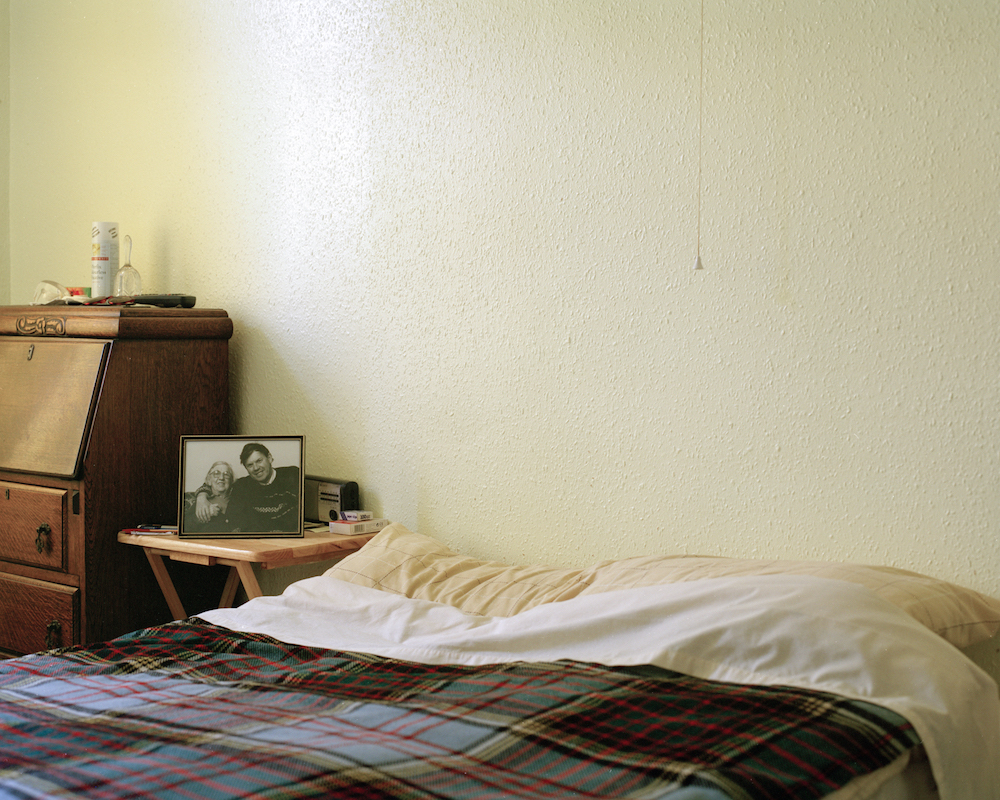 Photographer Christopher Nunn was nominated for the Prix Pictet in 2015, an award which employs photography to draw global attention towards issues of sustainability, and a year later was chosen as one of PDN's 30 New and Emerging Photographers. He has most recently won a grant from the Bob & Diane Fund for his work on Alzheimer's. Here Nunn speaks about Falling into the Day, a series documenting his friend David's battle with the condition.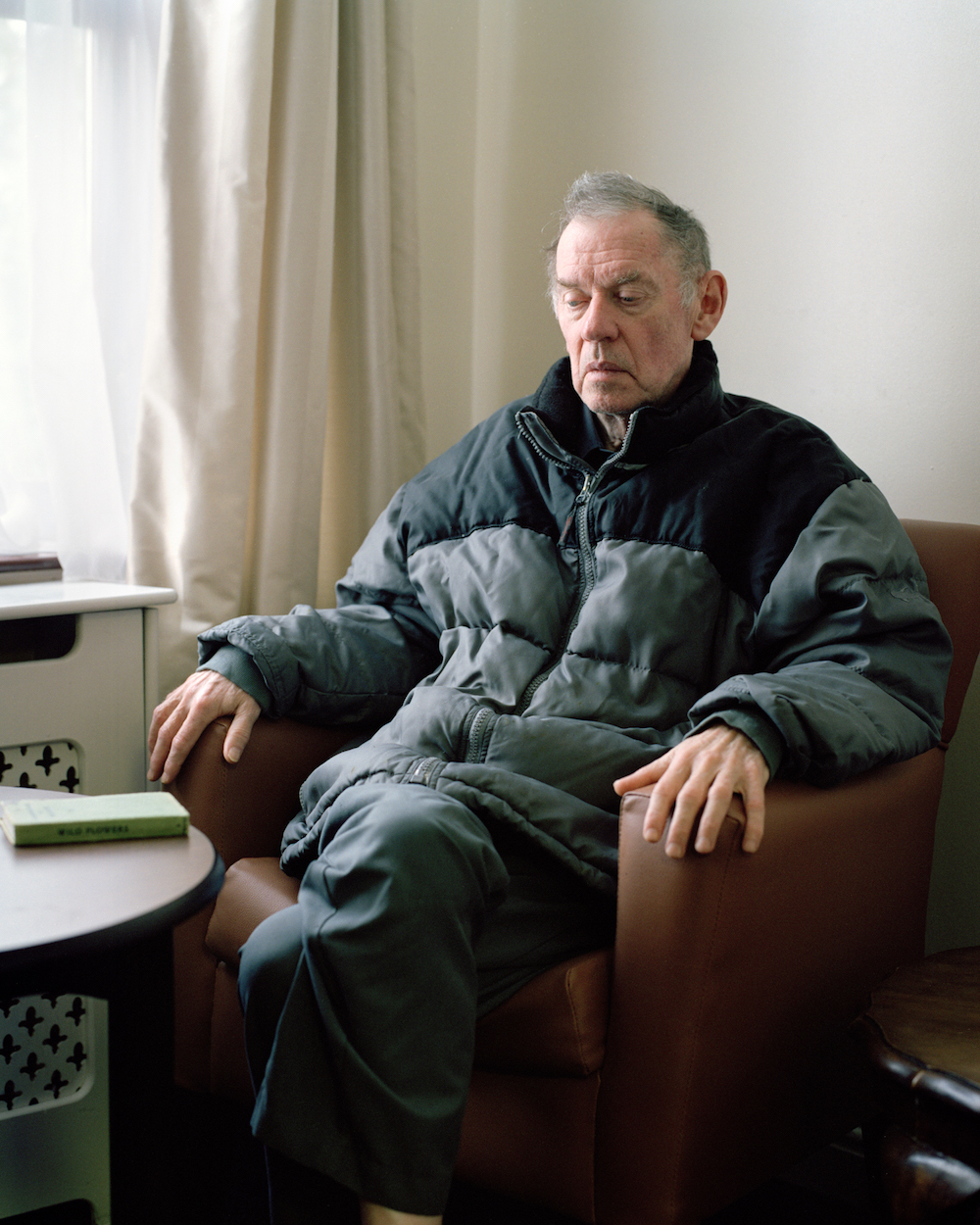 David and I met around 2004, when I was working in a supermarket. He was a regular customer and we used to chat sometimes when he came in to do his shopping. One day he showed me one of his books, and sometime after that I visited him at home and we drank tea and looked at some of his artwork. He was pretty eccentric. Over the years we kept in touch. At the time I didn't know any other artists, so it was always very interesting to see his process and the way he worked.
Like most of my work it was completely organic, and at the start I had no idea that he would develop Alzheimer's. I made quite a few pictures of David early on, and over the following years when I was just starting to take photos. I would test out different cameras on him and try different approaches, and he always enjoyed this interaction because he liked to be photographed. He was a terrible poser though, and it took a long time for him to relax and trust what I was doing.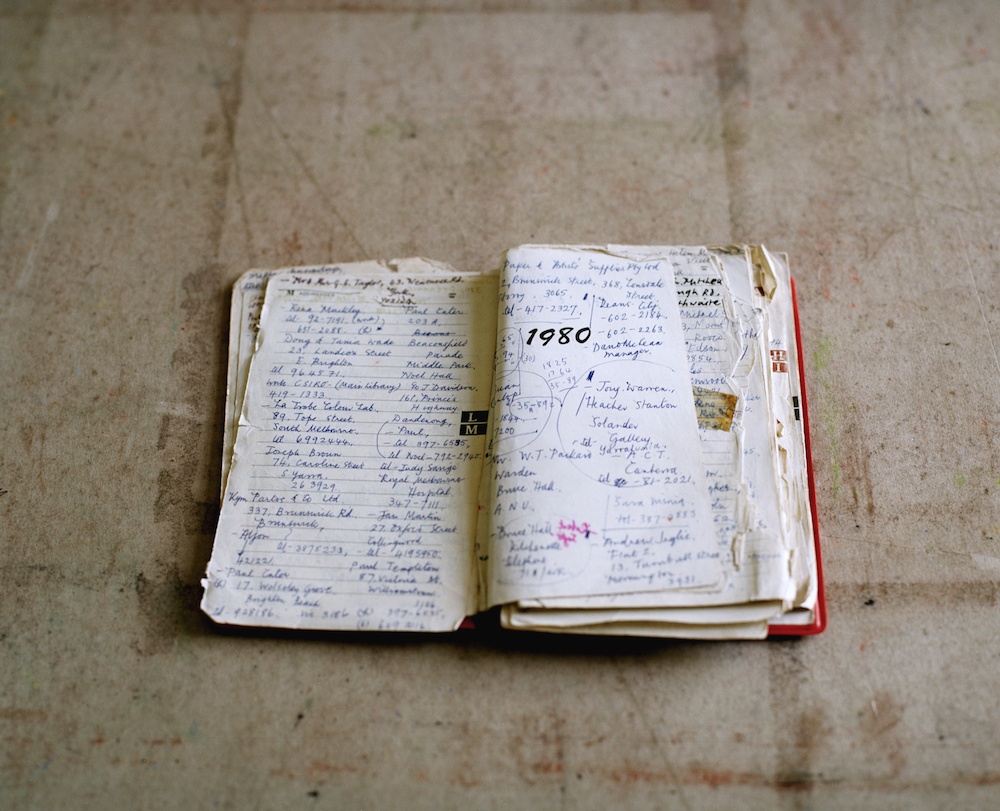 I started to photograph David in a serious way in 2009. Around this time his behaviour and his demeanour began to change and I suspected he had some sort of memory problems. He used to call me and we would have a conversation, and then five minutes later he would call again saying the same things. It was confirmed to me shortly after by one of his friends that he did in fact have Alzheimer's.
David became more difficult to photograph as it became harder to communicate with him, and he was more difficult to direct. I was shooting in a very slow way on a big film camera with natural light, which required us both to be still. My main concern was that I wasn't putting him under any stress. Even as his condition deteriorated he was happy to be photographed and still enjoyed the process, but over time he slowly faded away, and became more distant and increasingly difficult to interact with.
Most of the time I would visit him to see if he was alright and just to spend time with him. There were so many times when I tried to photograph him and it didn't work – it wouldn't be the right time and felt forced . This is why I ended the project shortly after David moved into care. I did manage to make a few photos in the care homes which worked, but when it began to stop feeling like a collaboration I decided to stop. I still visited him for a few years after that, until his death in 2016.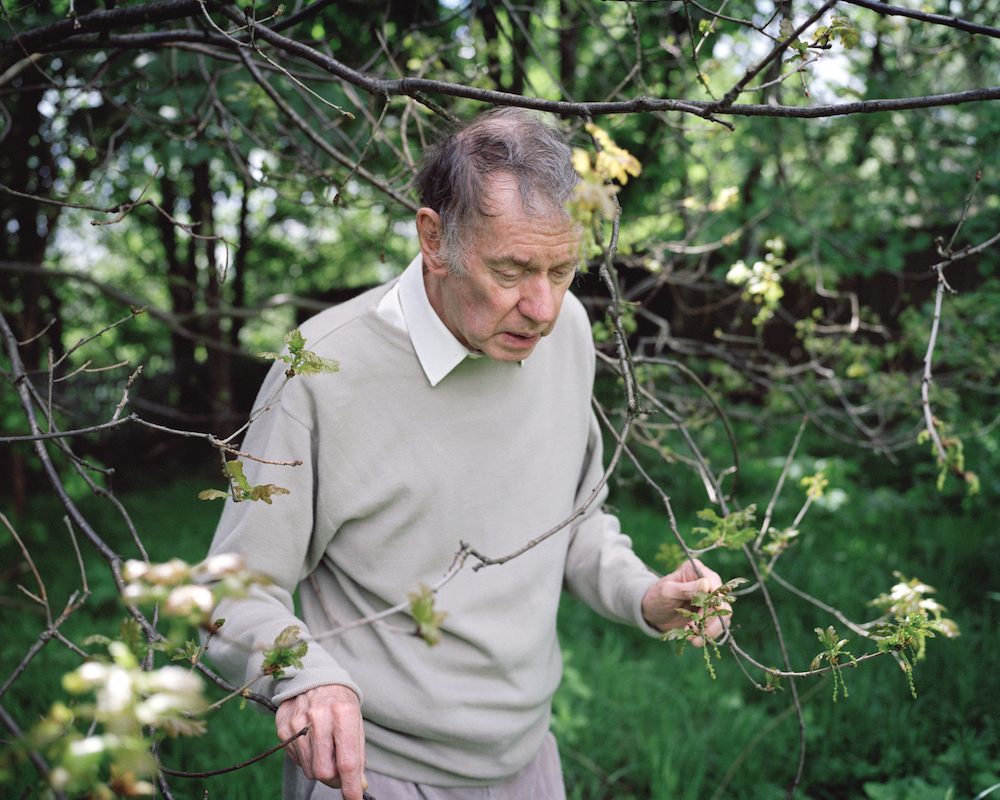 I was interested in how someone lives alone with Alzheimer's and the fact that this illness is basically invisible. In fact, David never spoke to me about his Alzheimer's. We never had that conversation. It was the elephant in the room, so to speak. The challenge was telling this story when there is actually nothing much to see at all.
 The work focussed on him within his own space and his own possessions, which were a part of his life. All this slowly became alien to him. The photographs were made during his last years of independence before he was finally moved into care.
I was also very interested in the idea that he was a well regarded artist, and that is what defined him and how he defined himself. My pictures were made during a time when this stopped making any sense. It was about his character slowly dying.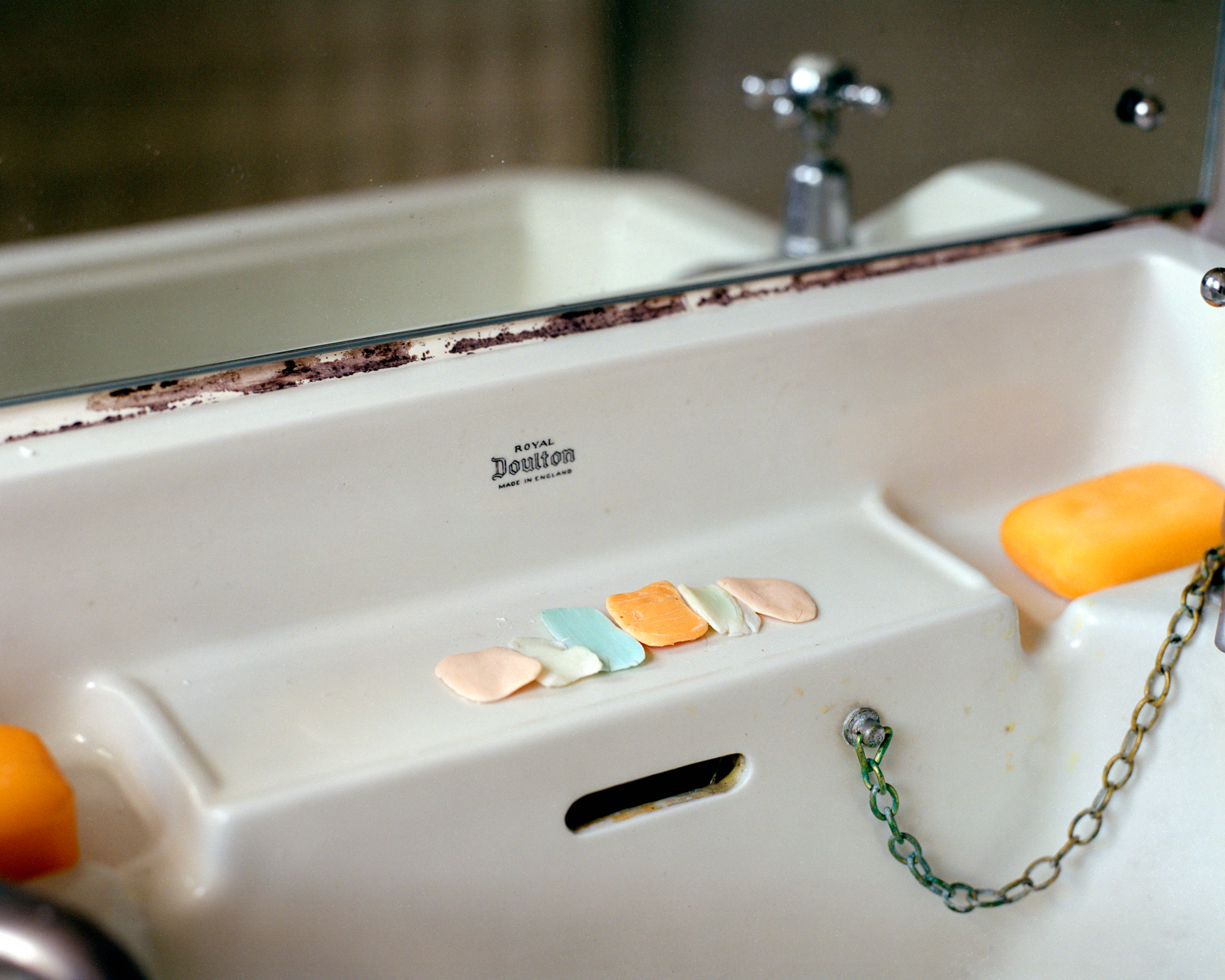 Falling into the Day was completed over nearly a decade. Allowing such a long period of time gives you the luxury of being able to really get a feel for a place or subject matter and find those the nuances. However, that is not always possible, and I absolutely don't think that a good or important series has to come from years of blood, sweat and tears. I have worked on, and plan to work on more shorter projects. 
I see a lot of projects where people make work about their own families, and this is one of my favourite genres of photography. It is certainly not an easy thing to do and has its own set of difficulties, but the access, the control, the intimacy are obviously much easier to achieve than working out in the world. You are trusted, and it's easier for people to understand the process. You have a genuine connection which is something you can't force or fake.