William Waterworth reflects on his latest exhibition, where history and landscape collide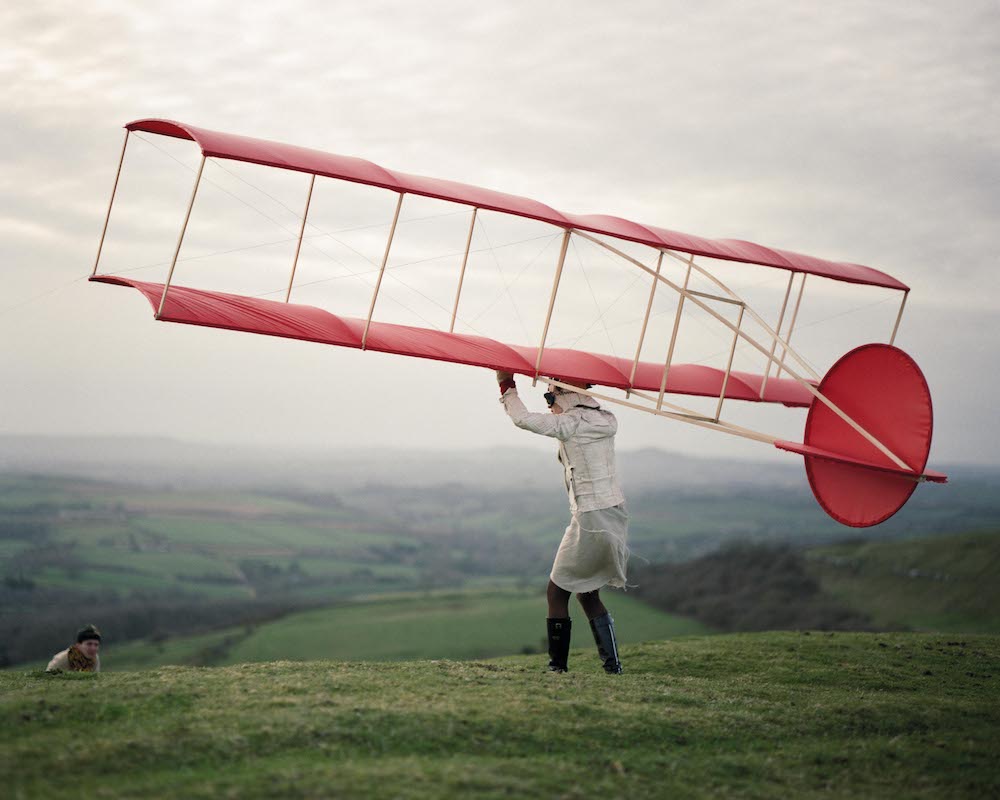 On the first day of spring, a group of friends set out to realise a fantasy – photographer William Waterworth was there to capture the scene. His pictures show them crossing fields and fences, climbing the steep grass banks of Eggardon Hill, an iron-age hillfort. They are carrying a glider, but it appears to belong to another era. Its biplane wings are made of red fabric stretched over wooden battens. Its aviator wears a pair of goggles and three feathers on her flying cap. Onlookers gather. The wind gusts. The aviator stands on the edge – she is ready.
These photographs tell one of several new stories explored in Waterworth's latest exhibition, Ein Tir, at Pipeline, London. The title, Welsh for 'Our Land', reflects his upbringing in Shropshire, on the border of Wales, and his deep affection for the mountainous landscape of the Ceiriog Valley. The stories this exhibition tells reflect his interest in exploring the tension between timelessness and history – between the land we are born into and the land we make our own.
Exhibited alongside Waterworth's photographs are the works of his close collaborators: costumes designed by Edie Ashley; videos shot by Joel Kerr, starring Finlay Abbott Ellwood and Hugo Hamlet; a lectern built by Arthur Poujois. On the lectern is a handmade book of one hundred photographs selected from Waterworth's archive. Throughout the gallery are walls covered in collaged scrapbooks, sketches, diary pages, poems, and Polaroids. It gives the effect of being immersed in the private thoughts and feelings of this artist's insatiable mind.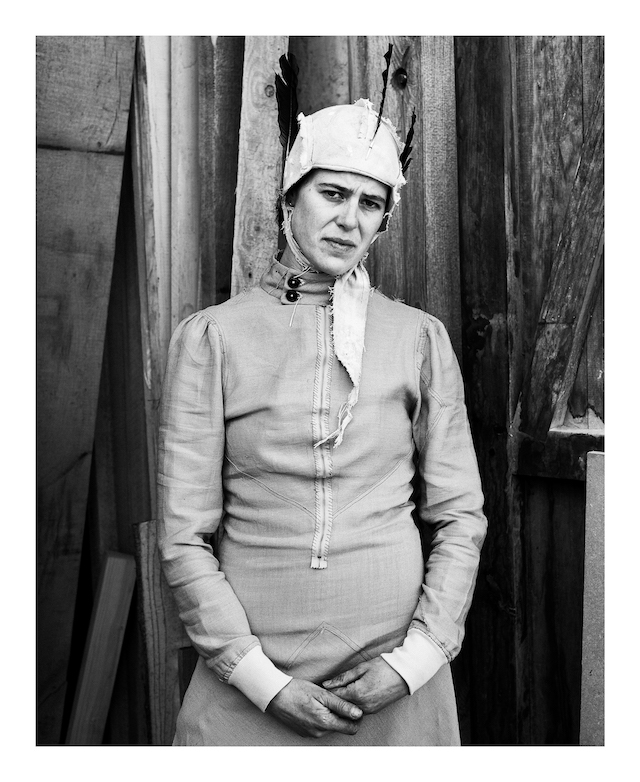 For Waterworth, the three new stories created for Ein Tir represent the development of themes he first explored in his 2017 exhibition, The Rolling English Road. "What's different," he says, "is that we've really gone deeper with the story, the narrative, the costume, the time. We've really honed in on these characters, who are they, what is their relationship between them and the land. How do they connect with one another?"
In March, 2023, he visited the Isle of Wight and undertook 'a pilgrimage' to Dimbola, the house and studio of the 19th-century photographic pioneer Julia Margaret Cameron. For a few days, the island became a playground for Waterworth and his companions, "They had their characters, they knew their characters, they researched their characters, and then we let it unfold through the landscape over the days that we were there."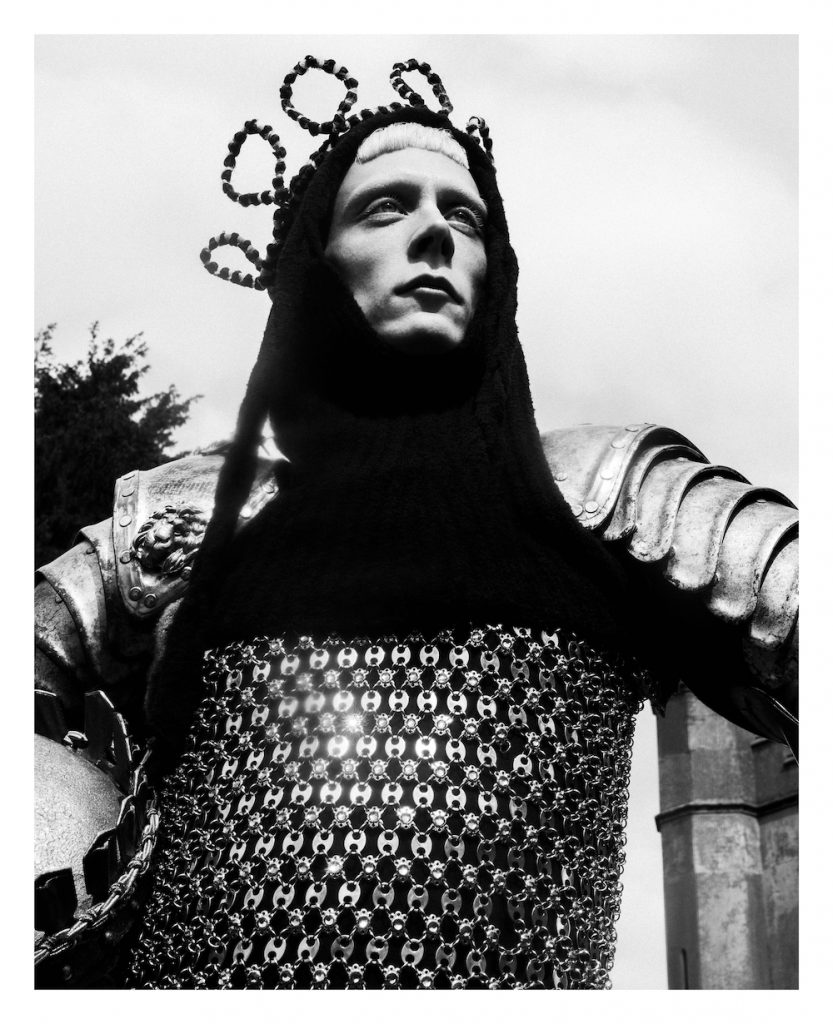 He travelled high into the Alps. The initial inspiration for this journey came when he was shown a photograph of the German author Robert Walser lying dead, alone in the snow. He later connected this image to Thomas Mann's 1924 novel The Magic Mountain, in which the protagonist is forced to stay for seven, introspective years in a Swiss sanatorium. Waterworth's real-life adventure required him and his companion, Ulf Woolf, to camp in their car and trek "seven or eight hours a day" through knee-deep snow and thick fog. In Waterworth's photographs, Woolf takes on the role of a lone wanderer, wearing a crimson leather costume of his own design.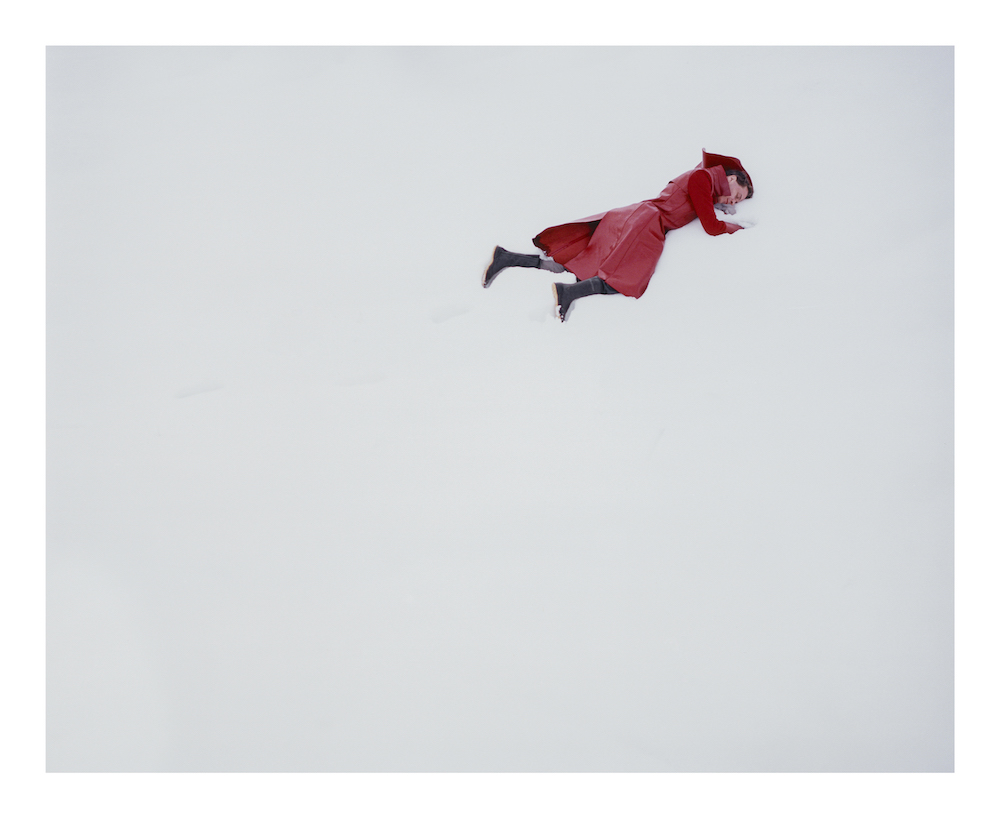 The expedition up Eggardon Hill was led by Waterworth's friend, Poppy Booth. Booth is a carpenter with her own artistic practice, but had always dreamed of building and flying her own aeroplane. Waterworth documented the attempt, but his photographs also pay homage to the French photographer Jacques Henri Lartigue, who just over one hundred years ago pictured his brother, Zissou, attempting to fly a home-made glider. "In Lartigue's pictures, Zissou's father was helping him make the plane, and here Poppy's father was also helping to make the glider," Waterworth says, "it was very, very special. All of these stories have been slightly spiritual. I don't know if that was exhaustion or the elements."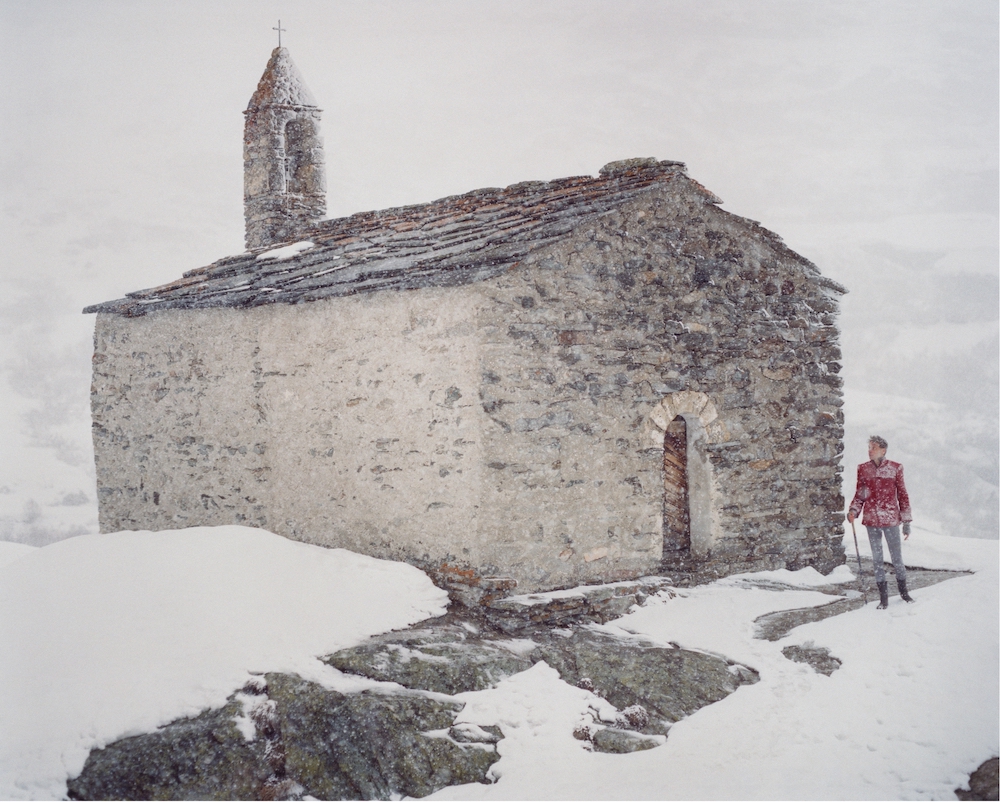 Waterworth describes how these complex, layered stories add 'texture' to his photographs. This embodied texture means that they are more than simply snapshots, they become records of all the work that has happened, and time that has passed, before the shutter clicks. One of the most important parts of this process is finding his subjects.
"More often than not they're friends, or they're people I've cast who've become friends. It's about creating a small family and keeping it very tight, so that you grow these strong, powerful relationships by carrying out these shoots", he says. "You find them and then you strike up a friendship and you go on this journey with them, and I guess that it'll continue as long as they're up for it."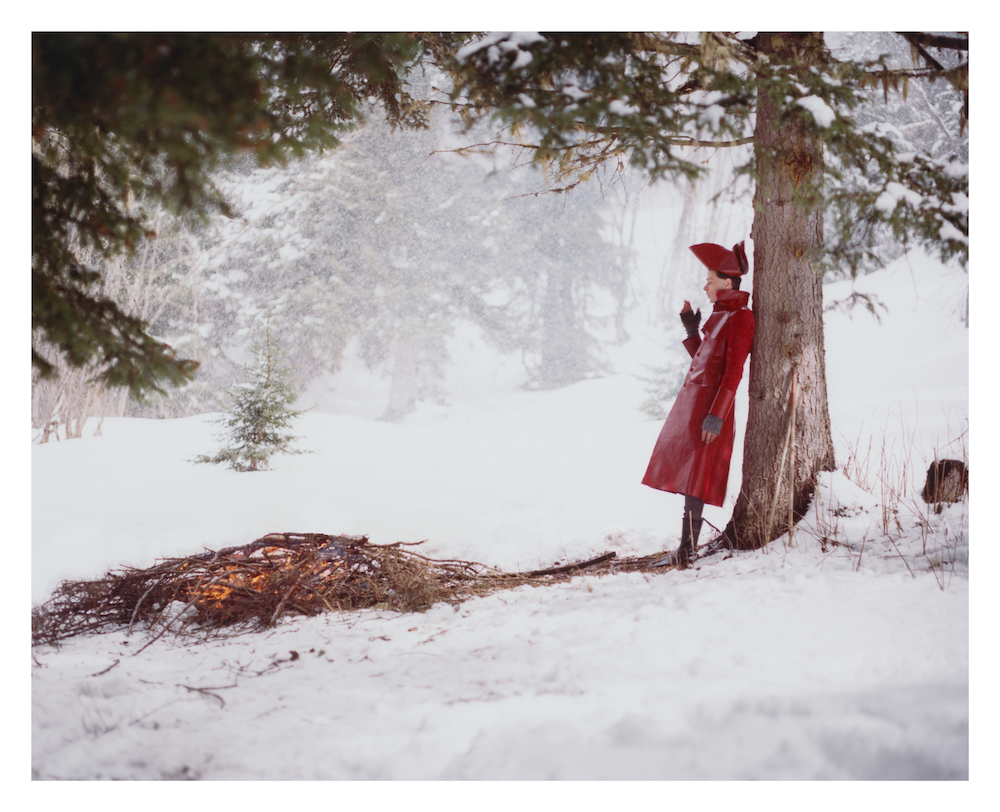 The passage of time is a recurring theme throughout Waterworth's work. He often talks of wanting to create 'timeless' images. He values the stillness and immediacy of photography, and prefers photographing in black and white. He seeks out boundless landscapes shaped by elemental forces over millennia. His subjects take on characters that appear across history and throughout myths and legends – wanderers, fighters, dreamers.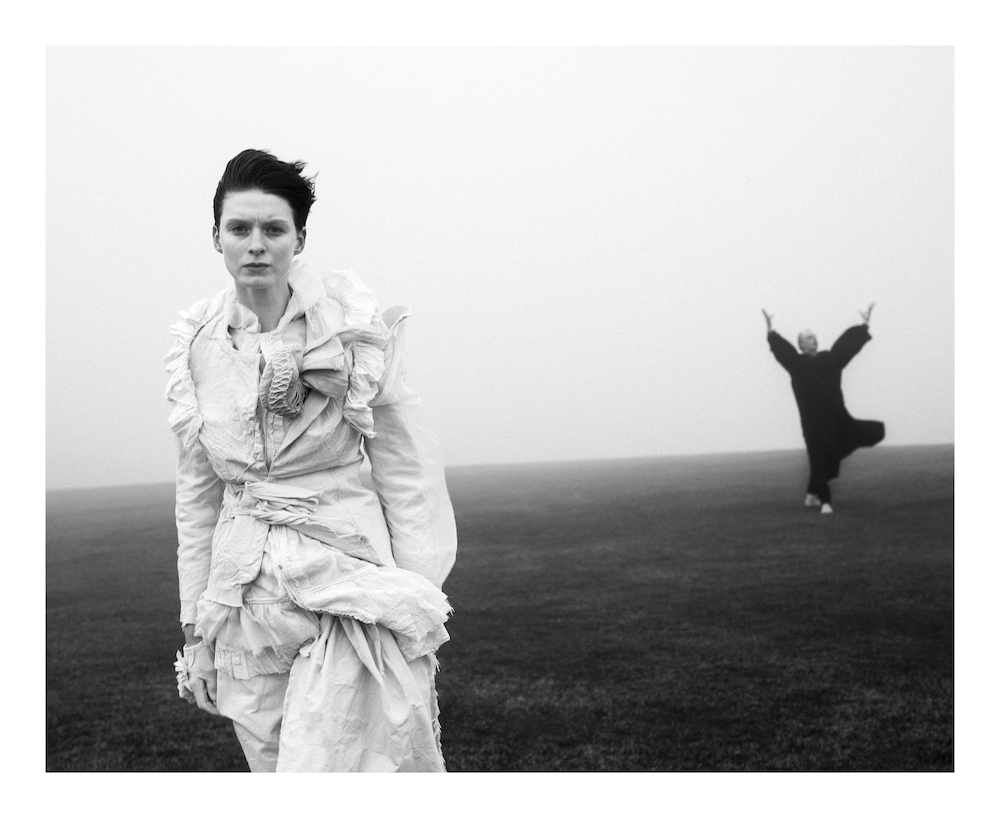 Waterworth has a clear vision, but he always leaves room for chance. He is an artist who understands that the magic of the world is found in the small pockets and fleeting moments that you can't easily account for. He strives until his images are imbued with the landscape, and the landscape takes on the form of his fantastical images. Talking to him, you get a sense of unrestrained wonder. He's animated by the possibility of witnessing and creating a different world, not too far from our own.